For decades now we have become increasingly aware of the levels of our electricity consumption as our lives have become more and more reliant on the various electric appliances and gadgets which surround us. This has created a new push towards trying to reduce our energy usage as well as look at alternative, more sustainable ways of producing the electricity that the world needs. With energy prices constantly on the rise and the real environmental threat that fossil fuels pose to the world, it is always worth trying to take steps to try and limit how much electricity you use and attempt to live more simply. In order to do so, it can be very helpful to know the places in the world where electricity consumption is highest in order to choose a place to live which is more sustainable.
Here are 6 cities that rank high when it comes to electricity consumption.
1. Beijing
Chinese cities use the most electricity out of any other cities in the world, and whilst we could have listed more than just Beijing on this list, in the interests of global fairness, we have only chosen one from each country. The major use of electricity comes from industry, and the sheer amount of production which takes place in Beijing and other Chinese cities puts the capital of China safely in the number one spot. As well as huge electricity consumption from big industry and manufacturing, the more than 20 million residents of Beijing use a massive amount of power, which highlights the global need for China to make some serious changes when it comes to their approach to energy.
2. Tokyo
As one of the most technologically advanced cities in the world, it is no wonder that Japan's capital city uses an enormous amount of electricity. There is not an inch of Tokyo which isn't lit up in neon lights, and the huge amount of industry which occurs around the city makes Tokyo a close rival to many of the cities in neighboring China when it comes to electricity consumption. The population of Greater Tokyo is more than 37 million people, making it the most populated city on the planet; another reason for Tokyo's insatiable appetite for energy.
3. Sydney
Of all the states in Australia, New South Wales uses more electricity than any other, and the state capital of Sydney is a major contributor to that. The cost of living in Sydney is very high across the board, but the energy comparison folks at electricitymonster.com.au explain that high electricity usage combined with expensive rates means many Sydney residents struggle to pay their bills. There are many electricity providers who have started to compete with each other to bring these prices down, and so the locals should make sure to shop around whilst trying to reduce their electricity consumption.
4. London
The capital city of England is home to 20% of the total population of the country, and London uses an enormous amount of electricity. Whilst there is not too much manufacturing or industry taking place in London itself, transport in the city uses more power than any other city in the world. In fact, the electricity needed just to power the overground trains in London is enough to power almost 400,000 houses per year.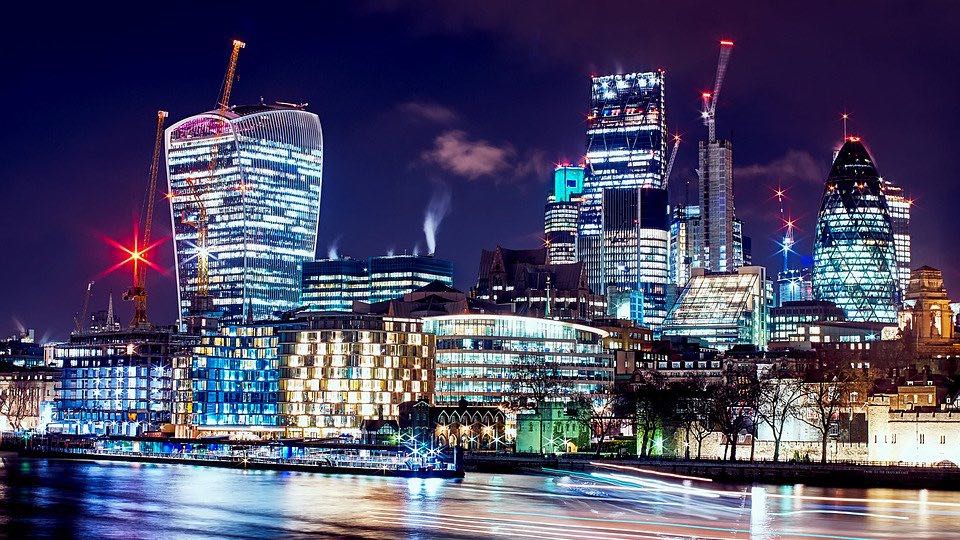 5. New Delhi
India's capital city is a sprawling metropolis where everything goes at one thousand miles an hour, and it is quickly catching up with China in terms of its power usage. India has become a manufacturing giant in recent years and the rapid development of New Delhi means that its residents are demanding more and more electricity to meet their needs. International pressure on India to reduce its carbon footprint has been growing exponentially in recent years, but as of yet, the Indian government has been mostly deaf to the pleas.
6. Seoul
South Korea's capital city Seoul is a modern metropolis like its next door neighbor Tokyo and its residents appetite for electricity is equally as voracious. Seoul's metro system is the most used in the world, and the power needed for its ten lines is astronomical. South Korea has become increasingly environmentally aware in recent years so it will be interesting to see what changes the government makes to try to reduce the city's power usage.
The major cities in the world use a phenomenal amount of energy, and it is in those cities that the biggest changes need to come if we are to reduce our global carbon footprint and start to repair some of the damage we have already done to the world. Switching to more sustainable forms of energy like solar and wind power would go a long way to transforming the world for the better and ensure a brighter future for the next generations. If you live in one of these cities, consider ways in which you can reduce your electricity consumption and save energy.
---
For enquiries, product placements, sponsorships, and collaborations, connect with us at

[email protected]

. We'd love to hear from you!
---
Our humans need coffee too! Your support is highly appreciated, thank you!