Citizens of rich nations don't necessarily have the best passports. In fact, some have incredibly limiting ones.
Henley and Partners — Kochenov's Quality of Nationality Index breaks down the value of nationality into four parts; freedom of travel, freedom of settlement, economic strength, and human development. In terms of travel, Germany comes out on top with 176 visa-free or visa-on-arrival destinations. European countries dominate the top 10; Swedish nationality grants visa-free or visa-on-arrival access to 175 destinations, while Poland has access to 163 such destinations. The US and Australia had access to 170 or more such destinations for travel.
But while Canada and China are two of the world's biggest economies, those nationalities essentially "lock their citizens in," says lead author Dimitry Kochenov, a professor of European Union (EU) constitutional law at University of Groningen.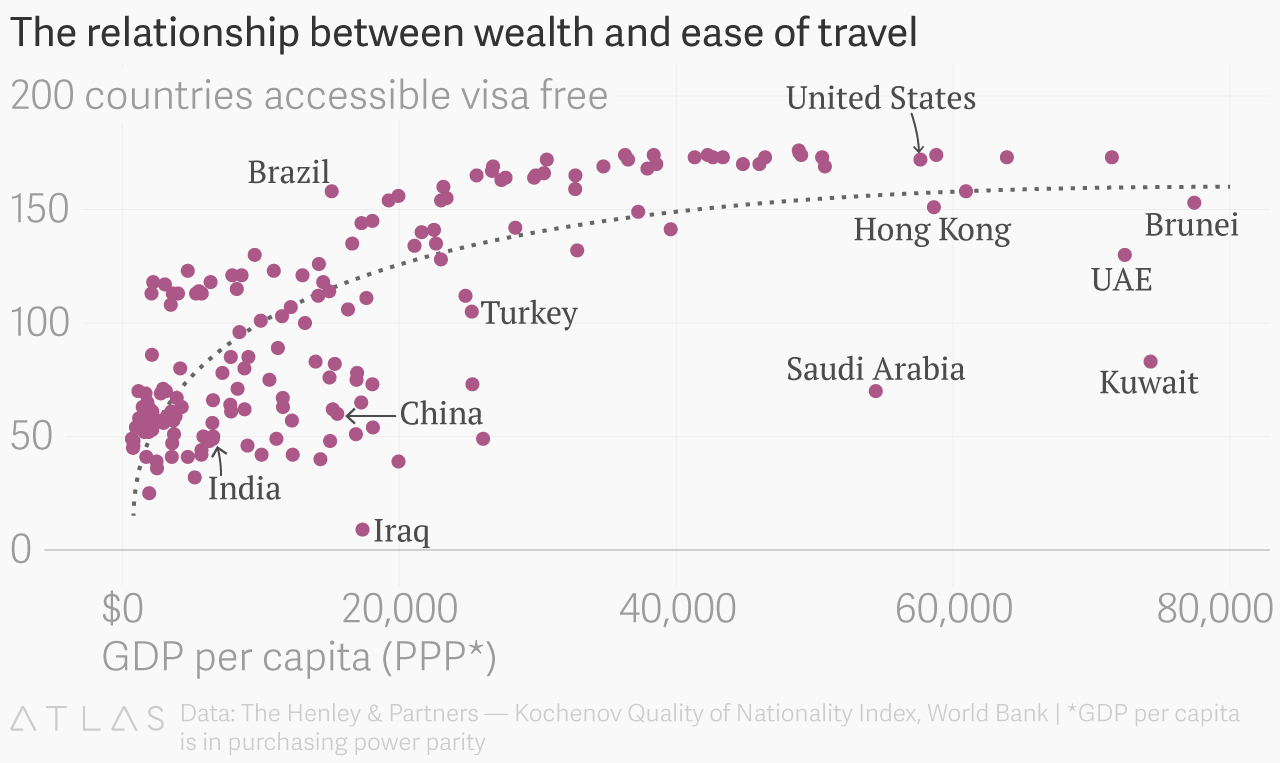 The Chinese nationality performed particularly poorly, with 60 visa-free or visa-on-arrival destinations. Indian passports ranked even worse, with access to just 50 such destinations. These two countries even ranked well-behind some of the world's smallest economies, including Seychelles (142), Tonga (113), and, Micronesia (108).
Wealthy Middle Eastern countries also have little travel freedom. Saudi Arabia, which ranks within the top 20 biggest economies in the world, had access to 70 countries visa-free or visa-on-arrival, behind Botswana (78), Colombia (112), and Samoa (118). Bahrain and Kuwait boasted 75 and 83 destinations, respectively.
After receiving visa-free travel access to Europe's Schengen Area, the United Arab Emirates made a significant leap in the nationality rankings in 2017.
Hot spots
In his report, Kochenov states that no nationality can be "truly valuable" without providing its holders with visa-free or visa-on-arrival access to two key business and tourist destinations: the US and Schengen Area. But to create a more nuanced ranking, Kochenov also factored in a country's economic strength (getting data from the World Bank) and human development (with data from the United Nations). But even with weighted travel scores, Germany reigns supreme and European countries dominate the top spots.
Countries with the highest travel freedom scores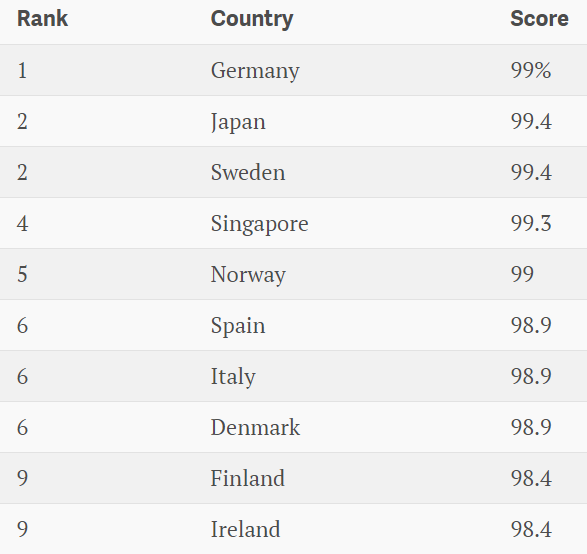 Kochenov also looked at settlement freedom—the number of countries a citizen can work and live in with either no or little formalities. The results showed a huge variety among wealthy countries. While Norwegian citizens can work and reside with relative ease in 43 countries, Canadians can travel widely but settle easily in just two. Here, European countries still dominate, but this time France clinches the top spot.
Countries with the highest settlement freedom scores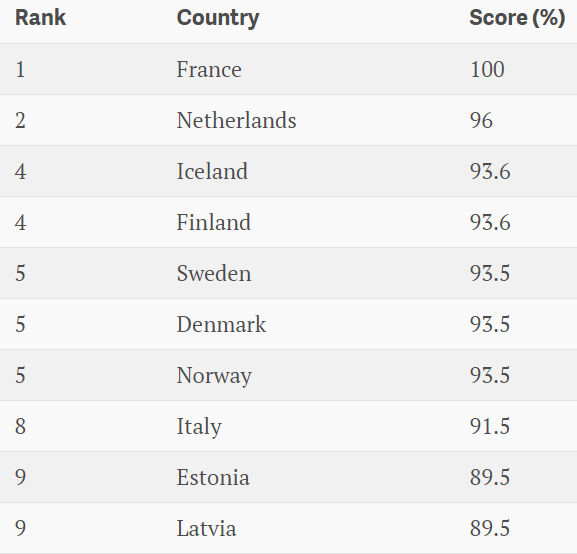 China is among the countries with a score of zero for settlement freedom. Vietnam, Pakistan, and Kenya and a number of other large countries also score zero.
Large countries with a settlement freedom score of zero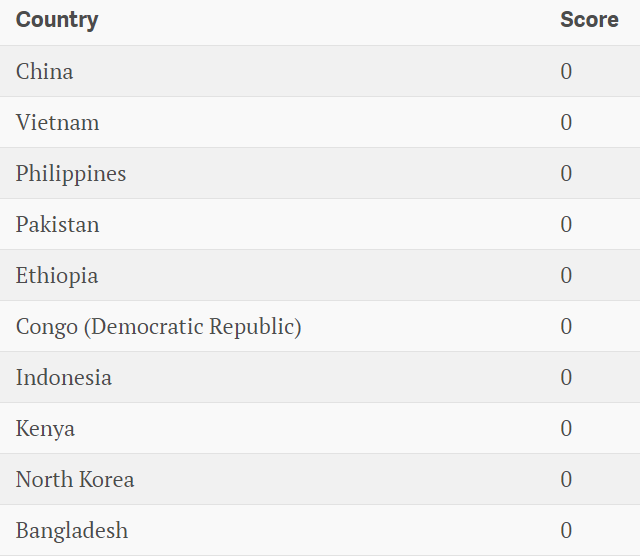 Citizenship was once about an individual's rights within a certain territory. Today, citizenship comes with benefits beyond national borders, and the world continues to open up. Citizens from Georgia, Ukraine, Moldova, and Seychelles, saw the power of their nationality rise spectacularly last year. So did Colombians: In 2013, Colombians had visa-free travel or visa-on-arrival access to 59 destinations, a figure that jumped to 112 in 2017.
Nonetheless, some countries reject this broader idea of citizenship's benefits. "Canada shows how you can be a great country, but still very much complying with this 19th century ideal of one country, one citizenship, one territory of rights," Kochenov says, adding that while Canadians enjoy a whole host of rights in their own country, "they're not really welcome anywhere for settlement and work."
As consolation for those trapped by restrictive nationalities, it's still possible to buy a way out.
This article is written by Aamna Mohdin & Dan Kopf. Originally appeared in World Economic Forum.



---
For enquiries, product placements, sponsorships, and collaborations, connect with us at

[email protected]

. We'd love to hear from you!
---
Our humans need coffee too! Your support is highly appreciated, thank you!