French-born players are competing for national teams from Europe, Africa, and South America.
Fifty players at this year's World Cup were born or raised in France. That's far more than the number of those hailing from any other country, including Brazil, which is the country of origin for 28 players (making it second in this ranking). But not all these athletes play for France. French-born players can be found on the rosters of Morocco, Portugal, Senegal, and Tunisia. Why?
The answer is twofold and can be explained by examining the history of 20th-century immigration in France, along with the evolution of French athletic programs, particularly its soccer academy system.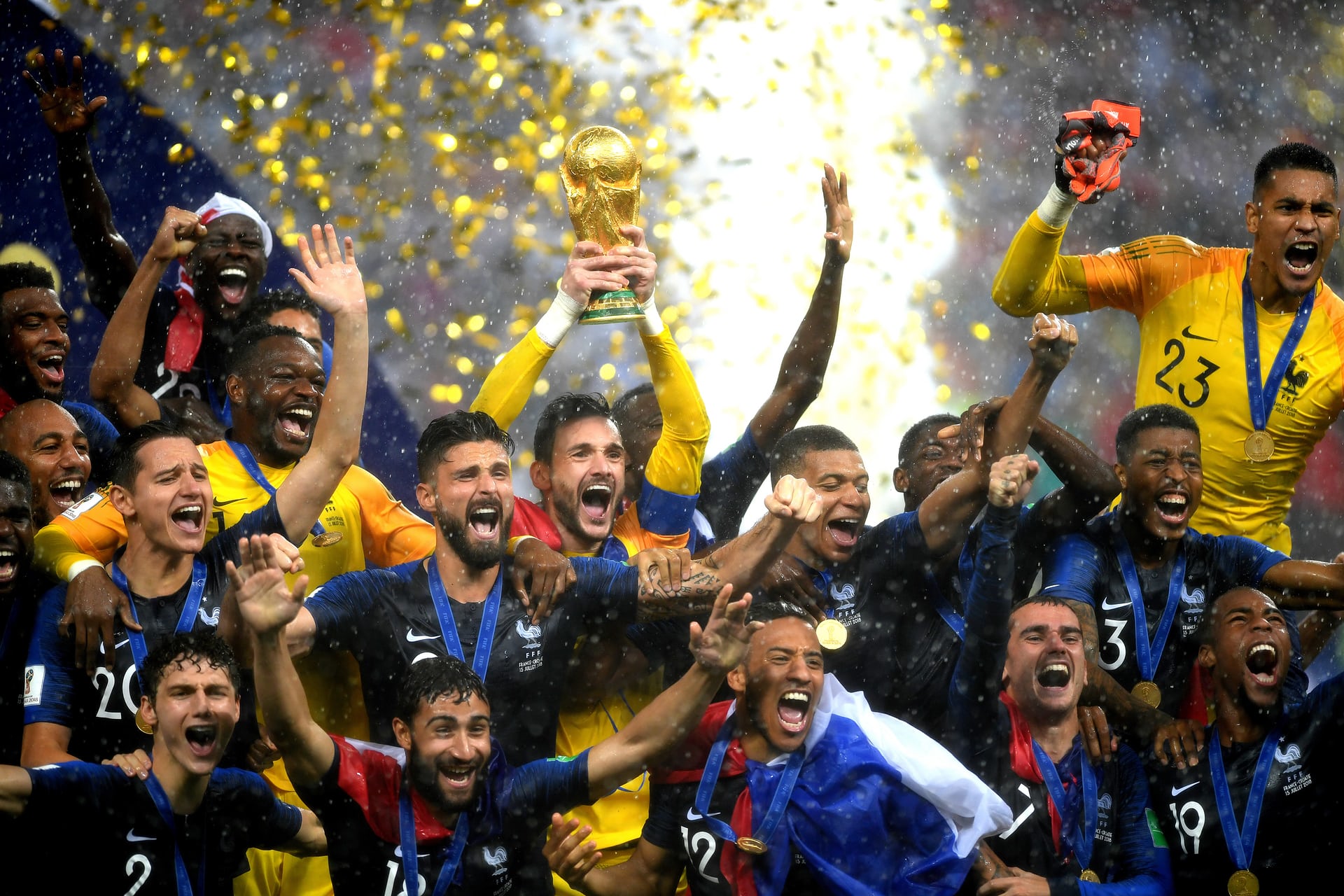 In mid-20th century France, the nation was struggling to rebuild following the second World War. To fill a labor shortage, France began recruiting immigrants from elsewhere in Europe and its former colonies in Northern Africa. Along with the increase in immigration, France also began restructuring its athletic development system following a period of declining performance in the 1960s. France was one of the first European countries to create an academy system for scouting, recruiting, and training talented young soccer players; many grew up in immigrant neighborhoods where their foreign-born parents had settled.
Children of immigrants trained through the French academy system have become stars on the national team. The list includes legendary players like Zinedine Zidane and Patrick Viera, who was born in Senegal but moved to northern France at a young age. Now current stars like Paul Pogba and Kylian Mbappé, who was born to an Algerian mother and Cameroonian father in the Parisian suburb of Bondy, are carrying on the legacy.
But the legacy also includes stars on other national teams, such as Algeria's former captain Madjid Bougherra and Gabon's player Pierre-Emerick Aubameyang.
Researcher Darko Dukic has collected data to show that Paris is the hub of global soccer. No other city on Earth produces as many talented players, and the metropolis has become an incubator of talent for the entire world.
This feature is written by Mac Schneider and Sam Ellis & originally appeared in Vox.
---
Our humans need coffee too! Your support is highly appreciated, thank you!