Oceans and the life they sustain are vital to humankind. Unfortunately, overfishing, climate change, and pollution threaten these habitats.
The oceans are one connected body of salt water that covers more than 70 percent of the Earth, and we depend on these waters for human survival. They influence everything from the weather to the food supply to the health of seaside communities. Yet, we are the greatest offenders when it comes to pollution.
The oceans are also teeming with creatures that are critical to our ecosystems. Fish, dolphins, squid, octopuses, eels, and whales populate the open ocean, while lobsters, starfish, oysters, crabs, and snails scurry about the ocean bottom. Mammals like walruses, otters, and polar bears depend on the ocean for their survival as well. Coral reefs are a biome of colorful activity found in shallow, tropical waters.
All areas of the ocean are impacted by human activities. Lost or discarded nets, spilled oil and garbage, runoff, and sewage are all creating dead zones in the oceans. Excess carbon dioxide turns ocean waters acidic, and freshwater from melted glaciers will alter the weather-driving currents.
Heartbreaking Ocean Pollution Facts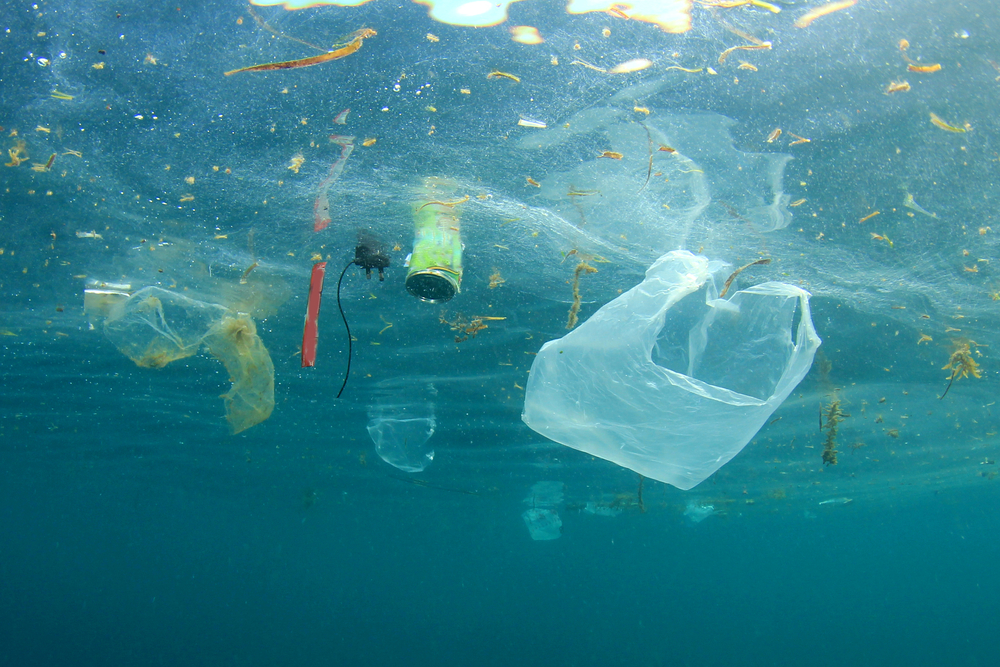 Scientists estimate how much floating garbage is out there, but not even oceanographers can tell us exactly how much –  the oceans are just too big. In 2002, Nature magazine reported that, "…during the 1990s, debris in the waters near Britain doubled; in the Southern Ocean encircling Antarctica the increase was a hundredfold. And depending on where they sample, oceanographers have found that between 60 and 95 percent of today's marine debris is made of plastic."
Where does all this garbage come from?
Plastic and other garbage enters the ocean when people throw it from ships, leave it in the path of the tide, when rivers carry it there, or when sewage systems and storm drains overflow. In spite of the Ocean Dumping Reform Act, "…the US still releases more than 850 billion gallons of untreated sewage and storm runoff every year," according to a 2004 EPA report.
This problem is significant because plastics do not degrade in seawater. Rather, they accumulate daily, and, thanks to ocean currents, the plastics travel thousands of miles.
As of April of 2017, scientists estimated that about 19 billion pounds of garbage are currently present in the world's oceans.
"We're being overwhelmed by our waste," said Jenna Jambeck, an environmental engineer who led the 2015 study that determined this staggering number. According to Jambeck, ocean waste amounts will double by 2025 unless we do something on a global scale to reduce ocean waste.
Plastics are the top type of garbage found in the ocean. Ocean Conservancy, a nonprofit that organizes an annual coastal cleanup event in more than 150 countries worldwide, estimate that plastic debris makes up around 85 percent of all the trash collected from beaches, waterways and oceans.
Because plastics don't biodegrade, they simply break down into smaller and smaller pieces as they are exposed to sunlight. These microplastics are shorter than 5 millimeters long, and some are microbeads.
The United Nations Environment Program note that, "…there could be as many as 51 trillion microplastic particles in our seas." What is particularly alarming is the five, enormous swirling garbage convergences called "gyres". These large garbage islands are the subject of new and innovative ocean cleaning efforts and technology.
One of the most troublesome sources of ocean garbage is litter from single-use plastic products ― plastic bags in particular. These plastics are threatening at least 600 marine life species, including leatherback turtles, whales, and seabirds. These animals mistake the plastics for food and cannot digest them, and the plastics eventually kill the animals.
People need to be educated about how widespread ocean pollution is and how it not only affects marine life, but people and the environment as well.
For example:
Over 1 million seabirds and 100,000 sea mammals are killed by pollution every year.
The Mississippi River carries an estimated 1.5 million metric tons of nitrogen pollution into the Gulf of Mexico each year, creating a "dead zone" in the Gulf each summer.
40% of the freshwater lakes in the US are too polluted for fishing, aquatic life, or swimming.
1.2 trillion gallons of untreated sewage, storm water, and industrial waste are dumped into US water every year.
In 2010, recycling and composting prevented 85 million tons of pollution.
Cleanups can save animals lives and discourage people from littering in the future.
Cleaning up Ocean Pollution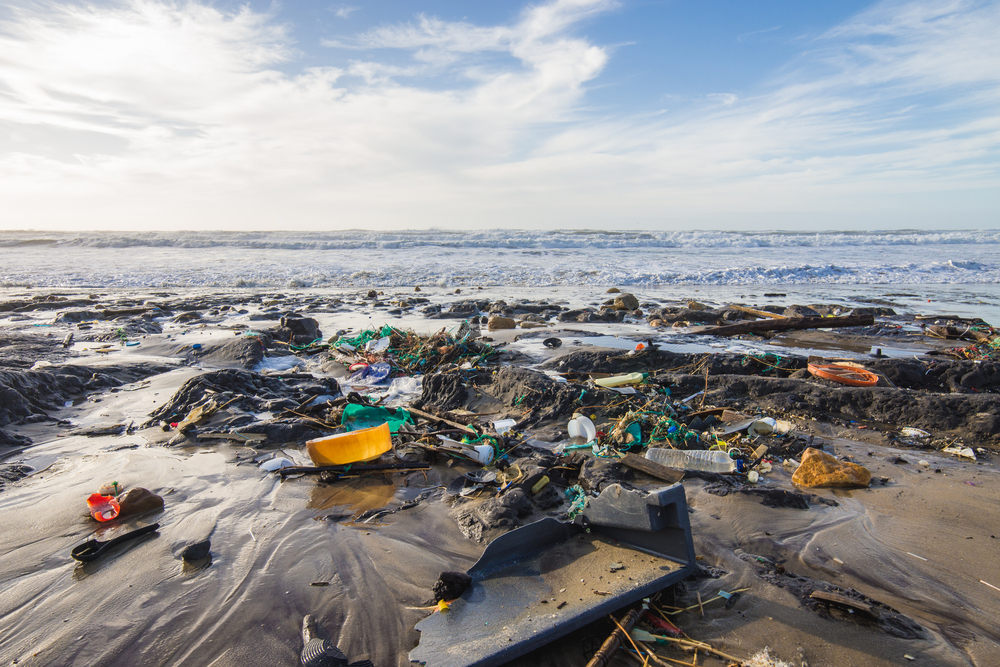 It is critical that we, as residents on this planet, join together to fight ocean trash. There are multiple agencies, nonprofits, and corporations who are joining the fight, and we can support them.
The International Coastal Cleanup organization started more than 30 years ago, when communities came together to collect and document the trash along their Texas coastlines.
The organization connected with the Texas General Land Office, local businessmen and women, and other ocean-lovers, and planned what would be Ocean Conservancy's first Cleanup. Volunteers didn't just pick up trash; they recorded each item collected on a data card in order to help find ways to eradicate ocean trash moving forward.
The Cleanup has grown vastly in 30 years. Volunteers from states and territories across the US and more than 100 countries participate in a Cleanup event every year.
Renee Tuggle, the Texas State Coordinator for the International Coastal Cleanup, said, "What I have learned from the Cleanup experience, is that even though the Cleanup started in Texas with a small number of 2,800 volunteers… it has grown into a massive cleanup that involves both national and international volunteers all pitching in for the same common goal of cleaning up our coastal waters and taking care of our beaches. I am proud to be a part of this global movement and I appreciate all of the help and support I get from the Ocean Conservancy staff."
At a former naval air station in Alameda, California, across the bay from San Francisco, workers are welding a football field length black tube together. It is a single piece of a larger system designated to attack the Great Pacific Garbage Patch.
Boyan Slat, the innovator behind the idea, presented his science at a TEDx talk and The Ocean Cleanup idea began. At just 18-years-old, Slat had discovered that cleaning up microplastics and microbeads currently in the ocean could take almost 80,000 years. Now, his organization is poised to clean up a huge majority of the Great Pacific Garbage Patch in just five years.
There are also things individuals or small groups can do to help:
Be Aware of your Carbon Footprint
Be conscious of your energy use at home and work. Switch to compact fluorescent light bulbs, take the stairs, and avoid oversetting your thermostat.
Make Sustainable Seafood Choices
When you are grocery shopping or dining out, reduce the demand for overexploited species by choosing sustainably sourced seafood.
Use Less Plastic
Plastics kill tens of thousands of marine animals every year. Carry a reusable water bottle, use cloth totes for shopping, and always recycle whenever possible.
Help Care for the Beach
Always clean up after yourself and participate in a beach cleanup. Explore the ocean but don't interfere with wildlife or remove rocks and coral.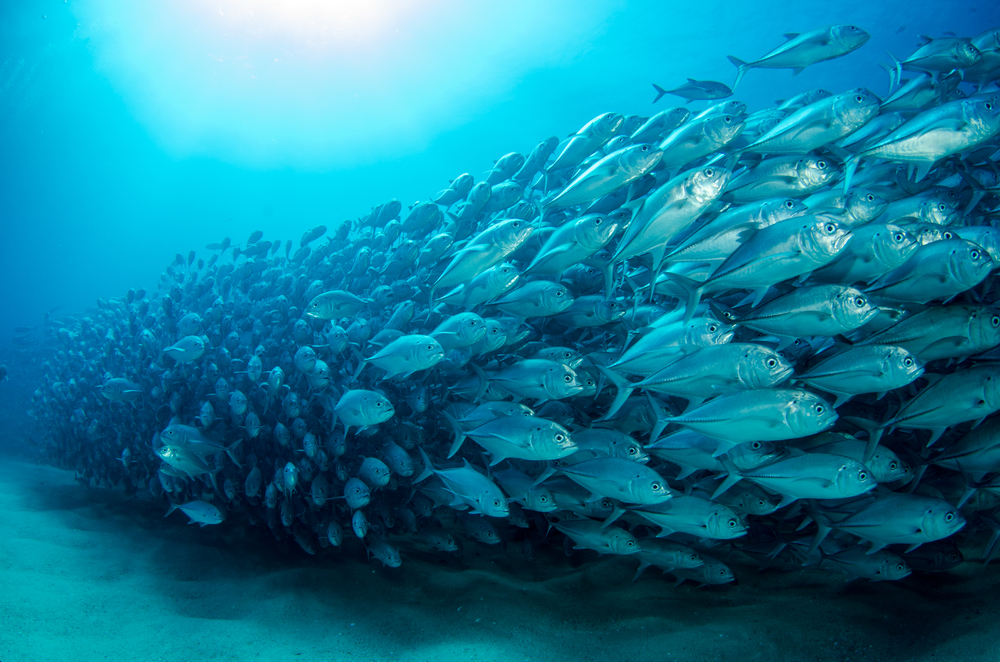 Don't Buy Items that Exploit Marine Life
Avoid buying items like coral jewelry, tortoiseshell hair accessories, and shark products.
Be an Ocean Friendly Pet Owner
Read pet food labels and consider seafood sustainability when choosing food for your pet. Don't stock your aquarium with wild-caught saltwater fish, and never release aquarium fish into natural bodies of water.
Support Organizations that Protect the Ocean
Consider giving financial support or offering your time at volunteering.
Be the Change in Your Community
Research the ocean conservation positions of public officials before voting. Patronize restaurants and markets that offer only sustainable seafood.
Be Responsible when Traveling the Ocean
Practice responsible kayaking, boating, kayaking, and other activities on the water. Don't ever litter and be aware of marine life in the water.
Educate Yourself About Oceans and Marine Life
The more you learn about this critical system, the more you can share that knowledge to educate others.
What Else Can We Do To Help?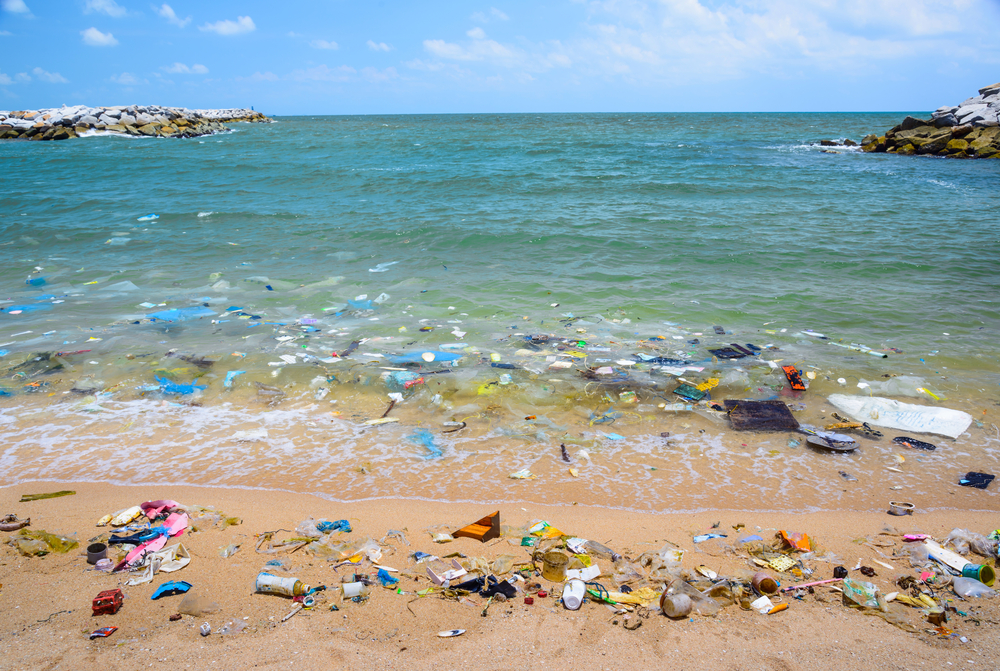 The threats to our ocean ecosystems seem overwhelming. The oceans experience pollution, overfishing, climate change, and other issues. How can we make a difference as individuals? We can make a big difference starting here:
Connect
Learn about the ocean and how you impact the ecosystem. Read about conservancy and restoration – and then share what you have learned.
Be Water Wise
Reduce your family's use of chemicals. Use fertilizer minimally, buy organic fruits and veggies, and choose non-toxic cleaning products.
Trim Down Trash
Trash doesn't disappear. Moving water can carry loose trash to the ocean.
Don't Live a Disposable Lifestyle
Invest in reusable bags, beverage cups, and non-plastic containers. Always recycle.
Litter Patrol
Never litter and be a part of the solution by participating in beach cleanups.
Be Fish Friendly
Only buy products that you can guarantee were sustainably harvested. Demand sustainable seafood at the grocery store and in at favorite dining spots.
Conclusion
On this little blue planet, we are but one species and we are the most dangerous to all the others. Our oceans and sea life are not replaceable. We can and must do our part to clean, conserve, and improve the conditions in our planet's oceans.
Without the oceans, we put our lives in jeopardy. Let's do the smart thing and take care of our oceans.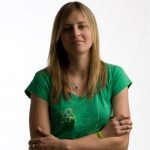 This feature is contributed by Anna Kucirkova.
Anna speaks 3 languages and has a passion for kids and writing. While she has been to many places in Europe and SE Asia she still wants to explore the rest of the world.
---
For enquiries, product placements, sponsorships, and collaborations, connect with us at

[email protected]

. We'd love to hear from you!
---
Our humans need coffee too! Your support is highly appreciated, thank you!