Every business has competitors, which is precisely why it needs to stay relevant, ahead of others, and above all, popular with its consumers. Small businesses need to be just as concise as large corporations do, and they don't have the time to analyze each and every piece of new tech that enters the market. They must be careful and considered when approaching the idea of adopting new methods because if the methods are not yet proven to be successful, they can run the risk of losing money and custom in the process. However, small businesses shouldn't fear change and developing innovation, as many pieces of technology are cultivated to make their lives easier, and processes automated and more efficient.
Payment Methods
Merchants should offer customers a choice of payment options since they're used to having such, for example, customers should be able to pay using contactless services and their smartphone. Small business owners can make the mistake of being too primitive when starting up their company and relying too heavily on old-fashioned payment options because it's cheaper and less complicated. However, customers want ease and convenience, and if these two boxes aren't ticked, then the chances are that they will go elsewhere for what they want. Using an EMV terminal helps merchants stay up to date with technology, innovation, answers demands, and offers a simple way to pay.
Solar Charging
Take advantage of natural power since it's free to use and doesn't harm the environment. Solar charging pads have the potential to save businesses big money, as they are relatively cheap to buy and could put a stop to the way companies use power, and especially how employees use power while on work premises. Most, if not all employees bring their cell phones and small portable devices to work so that they can communicate with others as well as aid their work. These devices need to be charged, and when they're charged on site, they zap precious energy reserves and attribute to your ever-mounting utility bills. Solar charging negates this and offers a new way to charge.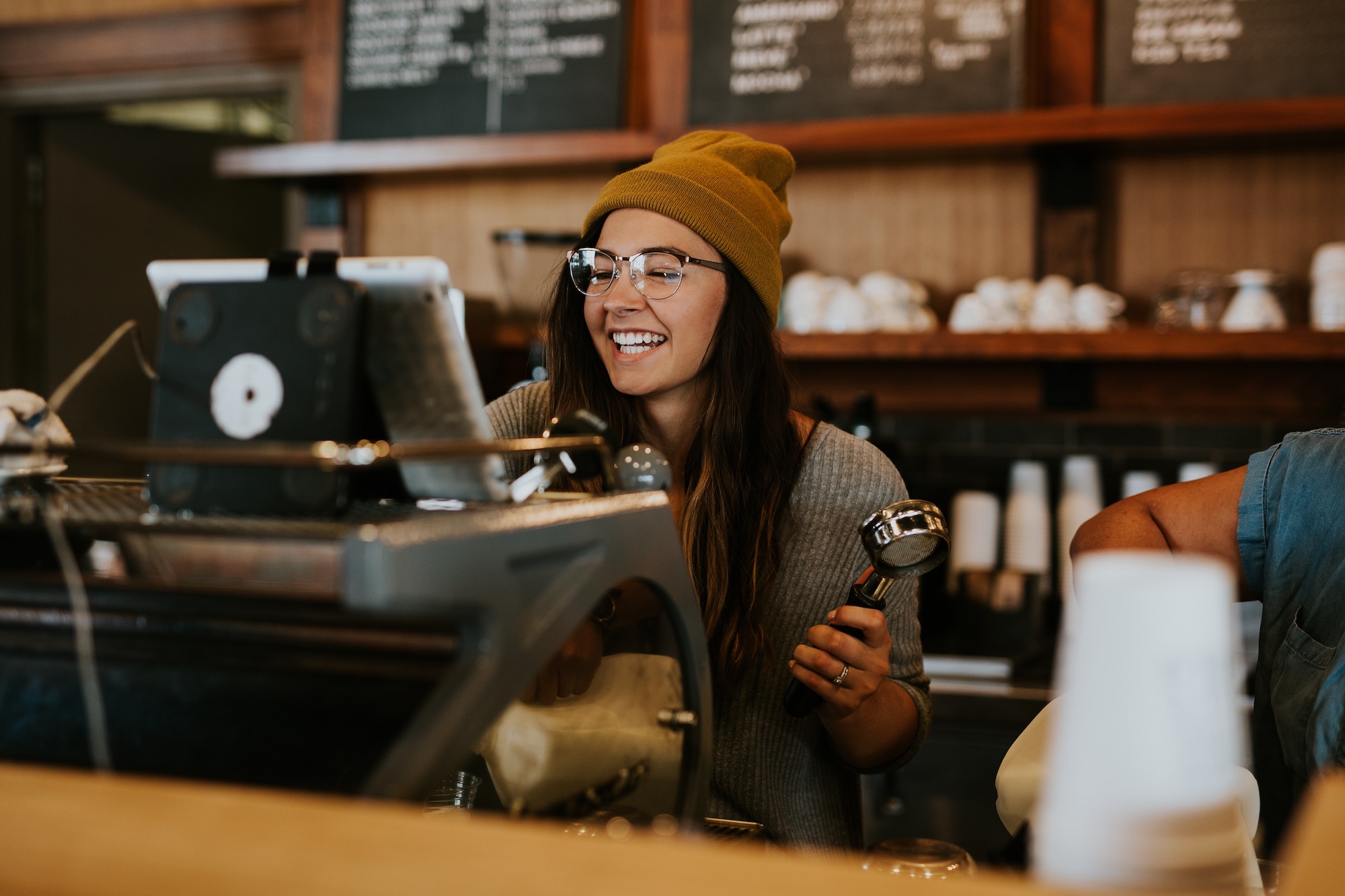 Second-Hand Appliances
Small businesses don't have the funds that large companies do, but they shouldn't have to miss out. If you're a small business owner and you want to work alongside new technology, then consider using second-hand appliances. Your priority should be purchasing from reliable individuals who can guarantee quality and refund. Before dismissing new tech as out of your price range, you should conduct market research to find the best offer and deal available to you.
Video Editing
No matter how large or small your business is, having an internet presence is important and what type of content currently has the most power and likelihood to go viral? You guessed it; it's video. This is why video editing is hugely important to market your brand and to explain what it is that you do. Your business needs to utilize the insurmountable influence of social media to spread the word and gain recognition and to do this, you should use video. Video links are popular since they're easy and accessible to watch. It's far easier to click play than it is to read paragraph after paragraph of text. Onto editing; the video material being produced today is strong, and yours should be the same. If you're posting onto YouTube in whatever capacity, then what you upload should boast brilliant visual quality and be accessible across mobile sites.
Wearables
Stay in touch with employees and co-workers by using wireless Bluetooth headsets. Yes, these aren't new to the market, and you will have seen and, even used them before, but these oldies are goodies. These small devices can make communicating easy and simple and can turn their wearer into, effectively, a sensor.  If you operate a warehouse, for example, then conversing with others throughout the day is extremely important and speaking face-to-face isn't time efficient. Smart watches can also keep you in contact with those around you as you can share calendars, updates, tasks, and messages.
Cloud Services
These services safely back up your data externally and can hold infinite information. What's not to love? Cloud computing gives you space – space to think, the ability to share documents with others, access files from anywhere in the world, and freedom. Having them significantly lowers upfront costs as there's no need to purchase extra internal and external storage space when your computer hard drives reach their full capacity. You simply can store every file you need in one place. Some software and hardware can be extremely expensive, and small businesses who are just starting up often cannot afford these services.
---
For enquiries, product placements, sponsorships, and collaborations, connect with us at

[email protected]

. We'd love to hear from you!
---
Our humans need coffee too! Your support is highly appreciated, thank you!