Cities across the U.S. and Canada experienced bitter winter temps at the end of 2018 and into 2019. While warmer weather will be a relief for the regions affected by extreme winter storms, others are bracing for the blistering heat of summer that's right around the corner.
Whether you live in a city that experienced dangerous heat or bitter cold, having the right outdoor tech can make all the difference. Keep reading for a few must-have items for your home.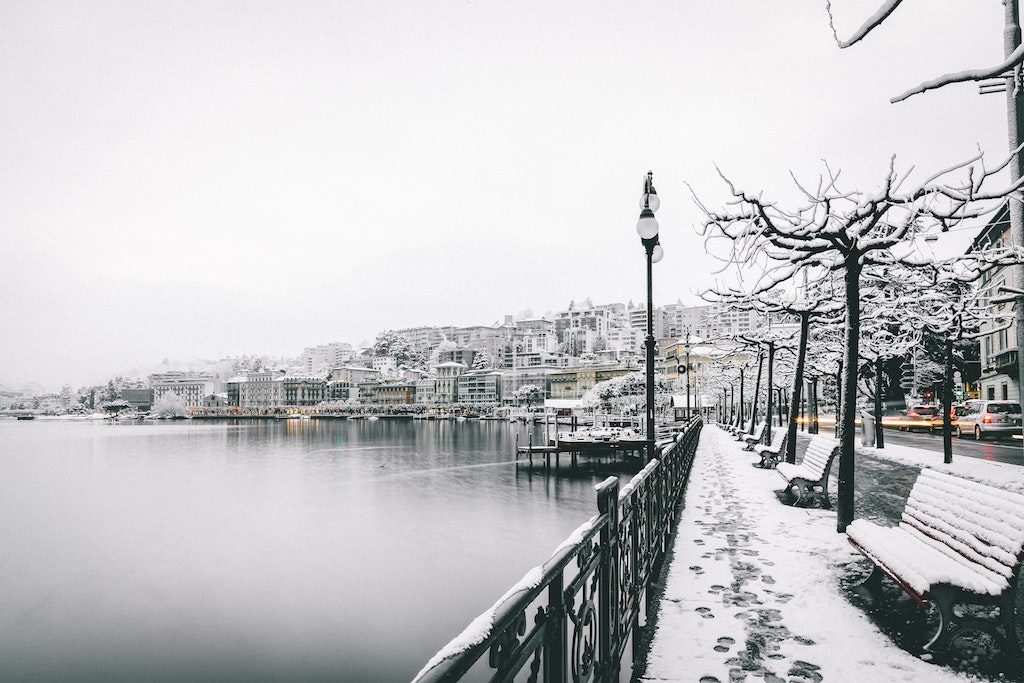 Home Weather Stations
While most smartphones now come equipped with a weather app already downloaded straight out of the box, there are a few problems with relying solely on them.
To start, they rely on data from weather stations and GPS location. Your phone finds the nearest reporting station to you. But the weather in that location isn't guaranteed to be the same as the weather at your home. This is especially true for homes in rural areas.
The only reliable way to know what to expect when you step out your front door is to install a home weather station. This allows you to plan ahead — pack plenty of water to stay hydrated or to dress for the cold — keeping yourself and your family better prepared for anything.
Smarter Cases for Smartphones
Whether you're far from that home weather station and need to check on an incoming storm, or you need your smartphone in an emergency, subzero temps can rapidly drain battery life, leaving you all alone.
In fact, it may barely dip below freezing and your smartphone will still suffer. Apple recently announced that its phones are designed to be used in temperatures between 32 and 95 degrees Fahrenheit.
If you know that you'll be out in extreme weather for an extended period of time, don't let a dead battery keep you from getting help when disaster strikes. A weather-proof, insulated phone case can help ensure that you still have power when you need it the most.
Rugged Security Camera Systems
One piece of tech that many homes now feature is a security camera system. But what homeowners living in cities that experience extreme weather may not realize is that your average security cameras systems aren't equipped to handle blazing heat or freezing temps. A rugged security camera system like a Lorex Nocturnal 4K system will continue to provide your home and family with the security you need, even when blistering heat, sub-zero snow storms or heavy rainfall hits.
Heated Winter Gear
While down jackets and thermals have come a long way in recent years, many mainstream winter wardrobe items are designed more for short commutes or your jaunt from your home to your car and back again.
If you've lived in a region that experiences lengthy, frigid winters, you know that it's not realistic to stay indoors for months on end. That's where high-tech winter clothing comes in.
From heated insoles and gloves to jackets with built-in, battery-operated heat, this gear is changing the game for those who want to still enjoy the outdoors even in sub-zero temps. Whether your work keeps you outdoors, you have hours of snow shoveling ahead of you or you love to hit the slopes, this gear can help you stay safe outdoors longer than ever before.
Protecting Your Home and Family From Extreme Weather
Whether you're bracing for summer or still facing the last throws of winter, living in a city that experiences extreme weather can be dangerous.
Having the right tech, like rugged security camera systems, better winter gear, home weather stations and smarter cell phone cases can allow you to better protect yourself and your family from the elements.
---
For enquiries, product placements, sponsorships, and collaborations, connect with us at

[email protected]

. We'd love to hear from you!
---
Our humans need coffee too! Your support is highly appreciated, thank you!