Before we discuss the reasons why, let's first discuss the what. Original Medicare consists of Parts A and B. That's your hospital insurance and medical insurance respectively. If you need medical supplies or specific services related to your health, that's where you'd be looking to for assistance. The issue is that not everything is covered.
Medicare supplement plans fill the missing pieces in the jigsaw – that's why the most common ones are called Medigap. When looking at https://cpoe.org/medicare-supplement-plans/ I was able to view the top-ranking policies in 2020. This type of insurance is plastered over American advertising every day. The average American will know that the Aflac duck is a symbol of the biggest provider of supplement insurance.
'These plans don't cost much', you may say, 'and I don't want to duplicate what I'm already insured for'. That's true. But let's now set out nine reasons you need to be researching this and doing something about it.
1. YOU DON'T WANT BIG MEDICAL BILLS
The biggest concern is that there is NO LIMIT to how high your medical costs could be if you only have Original Medicare. Medicare Part B won't cover 20% of your bill for medical supplies. Medicare Supplement plans will cover part or all of this shortfall.
2. TRAVEL COVER IS AN IMPORTANT FACTOR
Most supplement policies remain in force even when you move from one American state to another. This is because it does not have a network of specialists.
What happens if you are ill or have an accident while enjoying a holiday abroad? Around six types of supplement plans can help with this scenario too, including emergencies. Original Medicare won't touch this.
3. YOUR PRE-EXISTING CONDITION WON'T BE A BARRIER
Fortunately for you, providers cannot deny insurance cover on the basis of what's already wrong with you! Will you have to pay more because of your condition? No.
The only proviso is that you enroll during the open enrollment period, which is literally a once in a lifetime opportunity. It comes during the six month period when you turn sixty-five, providing you have Medicare Part B. After that you are vulnerable – companies can refuse your insurance or charge higher premiums for greater health issues.
4. RENEWING THE POLICY WON'T BE AN ISSUE
Regardless of your medical condition, the good news is that Medicare Supplement plans are automatically renewed. Cover cannot be denied, provided you continue to pay your premiums.
5. YOU MIGHT WANT TO STAY WITH THE SAME DOCTOR
If you have a Medicare supplement policy, look for any hospital that is connected to Medicare. You can choose from any of them and stay with a favourite one if you like. Once again there is a proviso: if you have a Medicare SELECT policy, you can only choose from the hospitals and providers that are harnessed to that.
6. YOU MAY BE A FREQUENT VISITOR TO YOUR DOCTOR
Expensive co-insurance is an unwelcome demand appearing every time you visit your doctor. This becomes worse if you have a condition or conditions that necessitate frequent visits. Paying into a Medicare supplement plan is a better place to put your money.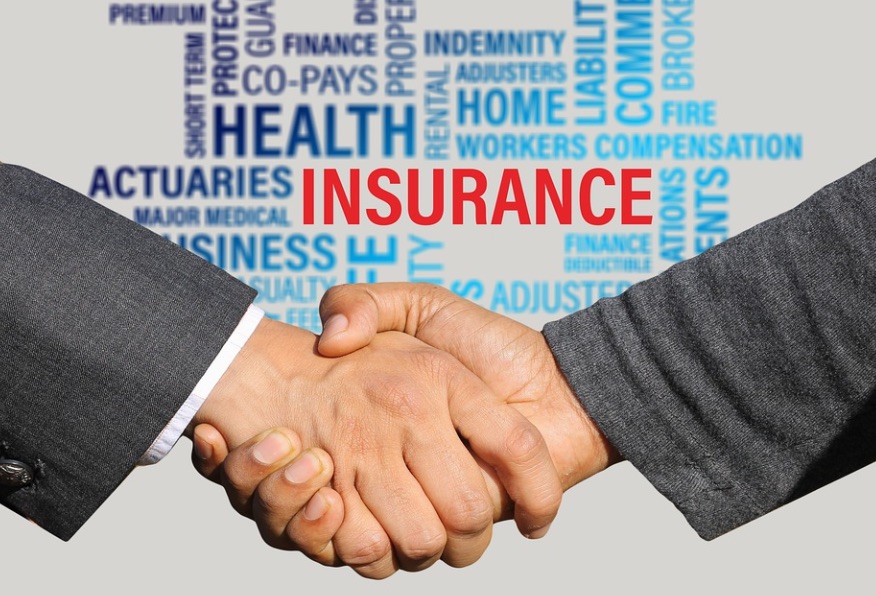 7. THE PLANS ARE RELATIVELY STRAIGHT FORWARD 
Supplement plans are broken down into ten types (although they are a little bit varied in Wisconsin, Minnesota, and Massachusetts). Regardless of which company you choose, the benefits will be the same for that specific type of contract. This makes it easier to compare prices between different providers. Companies do not have the power to change or alter the benefits, which is great for customers.
8. THERE ARE OPTIONS FOR YOU
If you didn't read the small print with your new plan, you may have missed something. It may make it unsuitable for you, and you'll regret having taken it out. Fortunately, there is a guaranteed issue right in Medigap, providing this occurs within twelve months of taking out the policy. You can then change to something else more suitable.
There are also things you can add alongside your policy too, such as Medicare prescription drug coverage. Stand-alone plans can be secured that will work where you live.
9. YOU WON'T HAVE THE STRESS OF SORTING BILLS
The Medicare plan puts the responsibility of resolving bills into the domain of your insurance company. They have to directly contact Medicare for financial reimbursement. That's one of the things you're paying them for! It takes the pressure off you when you simply want to concentrate on your health.
Most people worry about their health and their money as they get older. Whilst the National Health Service provides free medical help in England, America is different. I have listed nine important factors to consider. The sum of all of them is the need for peace of mind. You want to stay well, but if you don't, you need to know all the bases are covered. The last thing you want is debt added to the mix. These policies are here to help.
---
For enquiries, product placements, sponsorships, and collaborations, connect with us at

[email protected]

. We'd love to hear from you!
---
Our humans need coffee too! Your support is highly appreciated, thank you!