Home is one of the places where you escape your busy and hectic work routine to recharge and spend time with your loved ones. Therefore, it should be habitable and pleasant. Most of the modern homes have structures that do not help you or nurture your well being. Instead, they drain your energy. People would love making their homes more pleasant, but they do not know how or where to start.
Here's a quick guide on some of the things you could change to make your home more habitable.
Keep Your Home Neat
No one admires a dirty home. There are no practical ways to make a dirty home more pleasant. So, the first step will be to clean your house. Ensure every corner of the house is dusted, clean the washrooms and kitchen, and clear your compound. Dirty homes are not only unpleasant, but they pose risks of illnesses. If you cannot do anything else to make your home better, keeping it clean will go a long way.
Revamp Your Bedroom
Your bedroom should give you a sense of relaxation. Sleep plays a significant role in people's lives. Therefore, you want to ensure you can get a good night's sleep in your bedroom. Start by incorporating dim lights that help you maintain a healthy sleep cycle. Whether it's the neighbor's dog or the sound of hooting vehicles, trying to sleep when everyone else is awake may be difficult for some people. One of the practical solutions to this problem is soundproofing the doors. According to an article from https://soundproofcentral.com/soundproof-doors/, there are many affordable ways to soundproof your doors. Check out and select the method you can work with. You may want to give up that television screen and get a plant that supplies you with more oxygen at night.
Buy Fragrance Items
People remember places they have been through scents. Order some fragrance items such as fragrance oils, scented candles, and room sprays for your house. You may prefer therapeutic scent products that have calming and mood-balancing effects. Use them every once in a while until your home attains a signature smell.
Declutter and Minimalist
Most people struggle to keep their houses neat because there is too much stuff in it. Every homeowner should get rid of extra items that fill the house but are not necessary. A home with fewer things looks much better compared to a cluttered one. Also, fewer items reduce the surfaces for the dust to accumulate. With few things in your home, you will have more space, which makes a home pleasant. Everyone likes moving around freely without fear of breaking stuff.
Decorate
First, come up with a theme for decoration and let it guide your next steps. Please, do not overdo it as you may end up cluttering the house again. Decorating should give your home a unique look and feel and make it pleasant for you and anyone who comes to visit.
Pet Control
It's okay to have your pets all over the place when you're alone in the house. However, pets leave fur on the couches, which may not be appealing to your guests. Some people have pet allergies and other health issues that are triggered by close contact with pets. So, for the sake of your guests, control the movement of pets in your home. You can prohibit pet access to areas where the visitors will stay.
Work on Your Garden
The most effective ways to transform your garden include adding outdoor furniture, creating a pavement, and adding a pool. Other natural ideas you can apply to upgrade your garden involve planting trees and flowers. Nature makes a home more pleasant.
There are many ways to design and upgrade your garden and outdoor areas. For example, you can consult Alpharetta arborists for tree planting advice.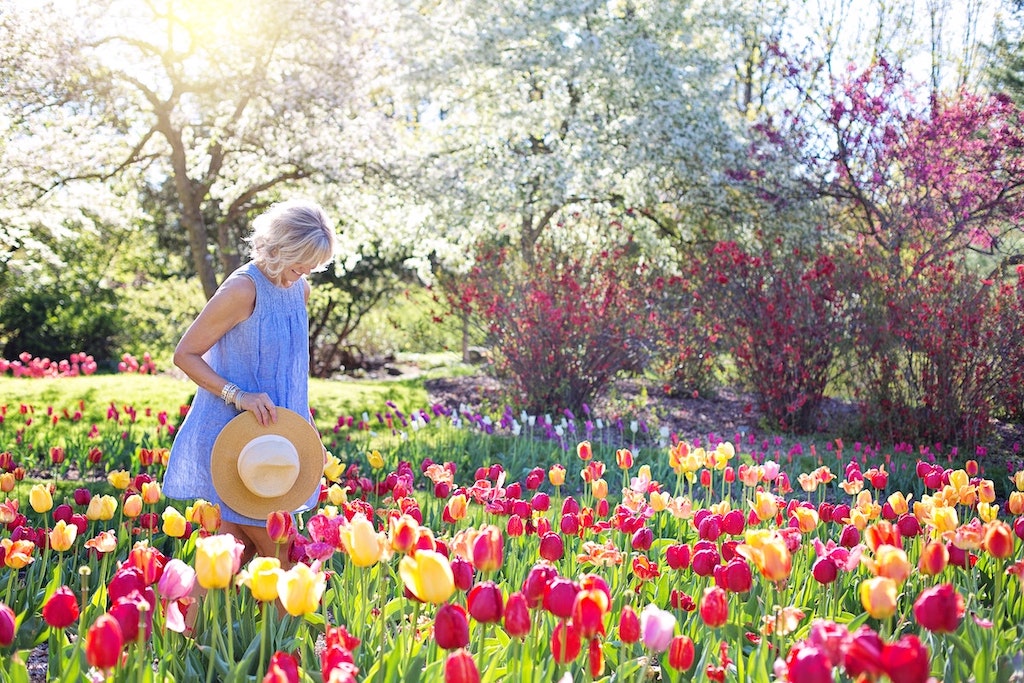 Play With Colors
Colors have various effects on people. Paint the walls with colors that enhance your moods and relaxation. For instance, silky white colors create a sense of serenity and elegance in a bedroom. Choosing the right color patterns can be challenging. So, don't be shy to experiment with a few shades till you get what works for you. You may also want to get some statement pieces from the art galleries and hang them on your wall.
There is nothing more pleasant than living in a clean house with a pleasant smell and natural lighting. Sometimes it is almost impossible to balance between organized and cluttered. However, making your home pleasant shouldn't be an activity that costs you a fortune. There are simple things you can do to make your home more habitable and the above-mentioned are just a few of them.
---
For enquiries, product placements, sponsorships, and collaborations, connect with us at

[email protected]

. We'd love to hear from you!
---
Our humans need coffee too! Your support is highly appreciated, thank you!