Historically, tactical knives had a specific purpose- causing damage to a target, whether it was an animal prey or an opponent. Nowadays, a tactical knife has many practical uses in everyday life, and some professions use it more than others. The design of these knives is influenced by their functionality and historical influence. But, the basic design hasn't changed much. A tactical knife will have a non-grip handle with some handguard, and the blade will either be single or double-edged depending on the geographical location and age.
Given the multitude of uses for these knives, from outdoor survival to home use, you must get a knife that can meet your basic needs and whatever preferences you may have. The processes of finding a tactical knife are crucial, and having some guide to help is important. We've prepared tips to consider when looking for a great tactical knife.
Is It a Folding Knife or a Fixed Blade Knife?
Some tactical knives will come with a folding blade that makes it convenient and safer for pocket use. Others will have a fixed blade and have to be kept in a sheath. Both of these knives are great for different uses and have their pros and cons.
There are some great tactical pocket knives in the market, but you are more likely to get better performance from a fixed blade knife when acquiring one for hunting as they require less maintenance. Special and regular forces have their unique versions of fixed blade and folding knives as they know performance is guaranteed when it's needed.
Blade Design
While they seem to be evolving to a single design, tactical knives of today have a wide variety of uses, from hunting, opening cans, self-defense, cutting flexible materials, and digging holes in the ground. Today's tactical knives no longer have the double-edged spear point design. They are single edge and partly serrated. Additionally, the spine has a clip pint edge. 
Ergonomic Handle
Just like the blade, the handle of a tactical knife is equally crucial for a great performance. Consider checking for reviews at https://theusmarines.com/reviews/best-tactical-knives/ to aid you in choosing the best design. A great design comes with textured patterns and finger grooves for a better grip. Remember, being able to handle the knife firmly is what makes it more effective. You could choose many materials, but make sure you go for the one that is peer-reviewed, or you are well familiar with.
Blade Core
A great tactical knife will give a high carbon steel material to hold the points and the edge better. This is especially important as they keep the knives sharper for longer. Remember, in a combat situation; you will have less or no time to sharpen your blades. Having a reliable point could make all the difference.
Size of the Tactical Knife
There are many choices in the market that can offer you a size you can carry anywhere.
Contrary to what you saw in action movies, choosing a large knife is not a wise thing to do. Small blades will meet the performance expectations and even override what larger knives can do. Effective military knives are rarely more than 10 inches in length. And the blade is at least half of the length. Most people will tell you that you don't need a big knife to get the job done, and that is true.
Weight of the Tactical Knife
Aside from the size, the weight of the tactical knife matters. And, the weight is largely dependent on the material used for the blade. A heavier blade is more likely to last longer, even in rougher uses. But, a lighter blade is recommended for daily tasks.
So, make sure you choose a blade that suits your uses. The perfect weight of a tactical knife balances between performance and convenience to carry around. Some people prefer heavier knives, but this could easily tire you when stuck in the woods.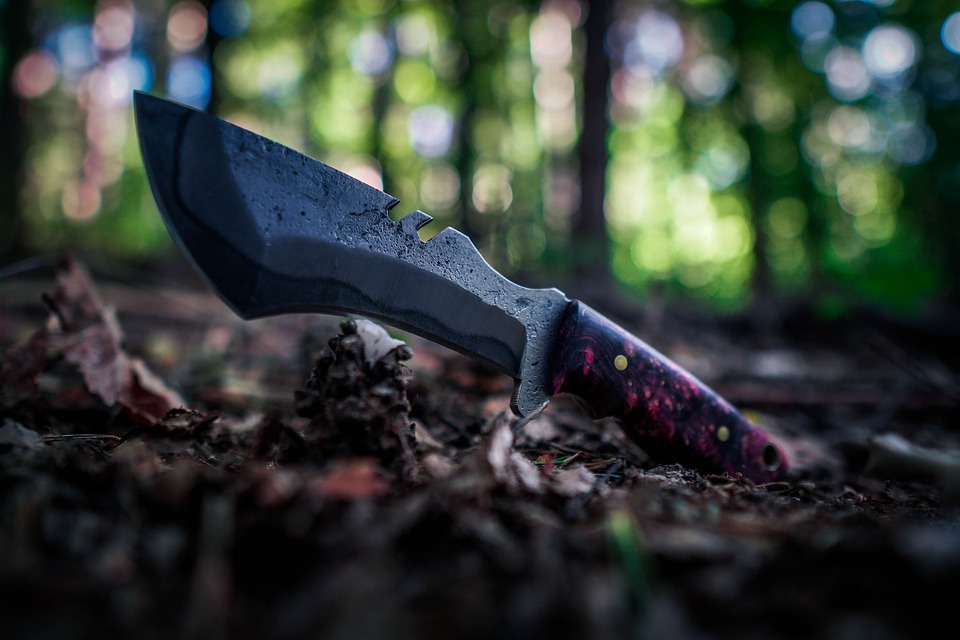 Observe the Tang
We know what you're thinking; what is a tang? A tang is what connects the handle to the blade or the "tongue." There is a rat-tail tang, half tang, and a full tang. In essence, a full tang is where there is no separation of the handle and the blade – much like a sword. A half tang is two separate parts mended to the handle with heat or glue.
A great tactical knife will have a tang extending to the handle as it provides more durability and sturdiness to the knife. In fact, most military tactical knives maximize strength with a fixed full tang. Knives with shorter tangs are more likely to break after exhaustive work; consider that when getting one. With these tips in mind, you can be sure to make the right decision when picking a tactical knife you can rely on.
---
For enquiries, product placements, sponsorships, and collaborations, connect with us at

[email protected]

. We'd love to hear from you!
---
Our humans need coffee too! Your support is highly appreciated, thank you!