For generations, psychics have played a crucial role in the lives of countless people. They're there to give the advice you're looking for based on the insights they get into your love life, financials, career options, and personal relationships. There are few other places where you can get the same clarity you get from a psychic reading, and that's usually all you need to get your life on the right track.
However, ever since the pandemic took the world by storm, psychics were also forced to adapt to keep making their living. You can now reap the same benefits from a psychic reading through a phone call, a video chat, or texting apps and websites. Unfortunately, many scammers found this a great opportunity to practice their unethical games. So how can you make sure you're signing up for real psychic and not just another scammer? Here's how you can check their authenticity.
Use Reputable Websites and Apps
When it comes to the internet, there's nothing easier than setting up a fake website or account and claiming you're someone you're not. Before connecting to just any psychic, do your research. Never go for psychic readings unless you've ensured the reputability, authenticity, and trustworthiness of the website or mobile app. A simple yet effective way to do that is by checking the "About Us" page of the website. Credible websites will share the creators and the working team's personal details, providing evidence of their client testimonials and efficacy.
Investigate their Psychic Methods
A good psychic will be able to deliver optimum readings regardless of the distance or means. That means that they'll use the same methods they've always been using, and genuine psychics have no problem in explaining their psychic method to you. When it comes to getting advice from a spiritual advisor, they'll tell you whether they're using divination cards, following Western or Vedic Astrology, or practicing other schools of thought. It's not surprising to find a psychic with intuitive clairvoyance senses that they've sharpened over the years, but, even then, they'll tell of the origin of their experience. In short, they'll love to brag about their experience and school of practice, something that scammers would shy away from.
Look the Psychic Up
The website or mobile app is the place you start, but ensuring their credibility doesn't always extend to the credibility of their psychics. Many scammers are so good at their job that they can fool anybody. So, once you've concluded that you can trust the website or mobile app, browse through their list of team members and look the psychic up. Someone who is authentic will have no problem with putting up their personal photo as a profile picture and adding additional contact information. If you find a psychic with an avatar design or who doesn't provide any information about themselves, you should be suspicious of them.
Look Through Their Reviews and Ratings
If you're using a reputable website or app, you should have unfiltered access to the reviews and ratings of all the psychics. This means that you'll be able to see both positive and negative reviews, which will give you better insights about the psychic. A good psychic will have both high ranking and a good rating, but they'll also have a lot of client testimonials praising them. Make sure to read these testimonials, as that is the real criteria you should judge the psychic upon. Better yet, filter your browser settings to show the highest-ranked psychics first; that will save you a lot of time and effort.
Let them Do the Talking
Once a genuine psychic starts their session, you'll get accurate insights that will blow your mind. They'll take their time syncing into your energy and their divination skills, and they wouldn't want you to interrupt their focus or chain of thoughts. On the other hand, scammers will try to get information out of you first so they can play their game. They'll start asking for personal details through which they can make their assumptions, and they'll come up empty if you don't give them anything.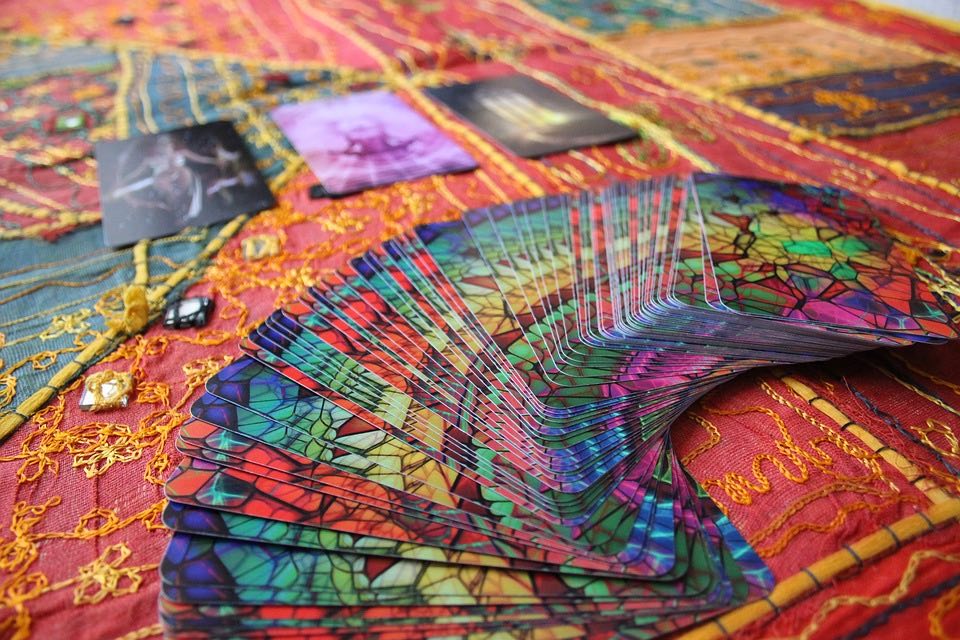 Look Out for Red Signs
There are a few red flags you should totally look out for. You'll find them asking for outrageous prices and trying to upsell you different services and products. They may ask you for a fee and promise to return it or inquire about your financial information. They may also insist on video chatting, receiving pictures, or getting personal information, all of which are signs pointing to fraud.
Many people become skeptical about the accuracy of phone psychic readings. In all honesty, they can't really be blamed. Psychic readings over the phone or internet include a lot of scams, so you'll have to exert a little more effort to reach a genuine psychic who can truly help you.
---
For enquiries, product placements, sponsorships, and collaborations, connect with us at

[email protected]

. We'd love to hear from you!
---
Our humans need coffee too! Your support is highly appreciated, thank you!