Rope access services are getting popular and there are many companies cropping up all over the place that provide these services. it is one of the fastest growing industries and it doesn't show signs of slowing down. Why have rope access services been on the rise? What are the advantages of hiring a company specialized in Rope Access? What do you need to look for in such a company? These are the questions this article will attempt to answer.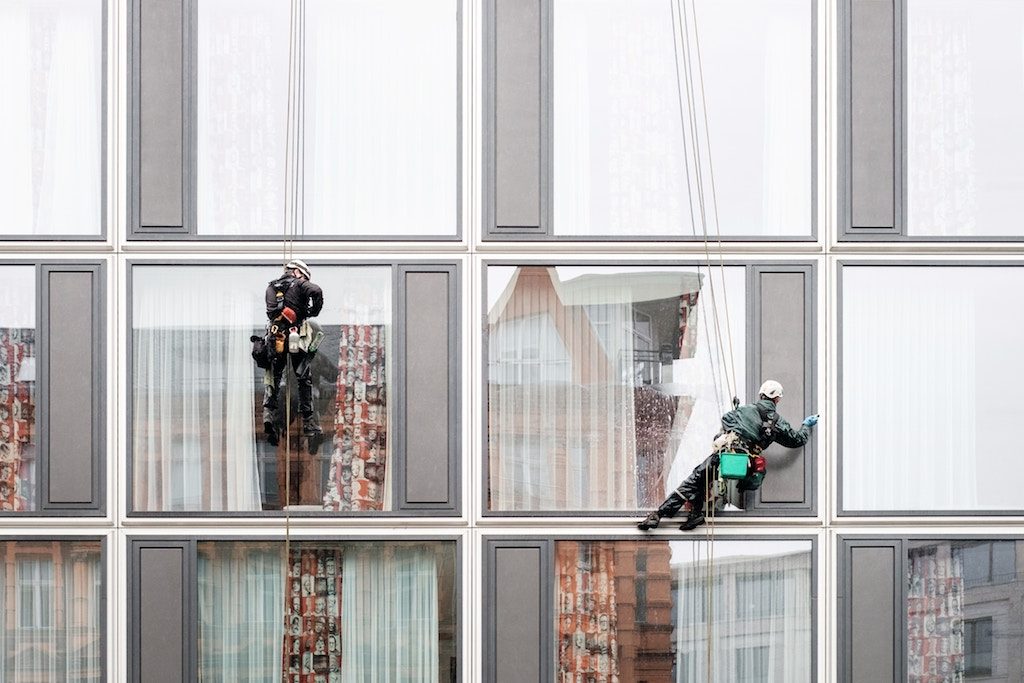 What are Rope Access Services and Why Are They Popular?
The story of why rope access services are popular intersects between a few key areas of our society: economics, technological, and legislative, and they've all contributed uniquely to its popularity.
Economics
The economic factor is possibly the most influential among all. Big cities like London, New York, and Los Angeles are getting denser by the day, and with no adequate zoning reforms in sight, space is at a high premium. This economically incentivizes high-rise buildings as opposed to other types – because you have to build one if you want to see an adequate ROI.
This rise in the number of tall buildings has opened up a market for rope access services to thrive. Being the cheapest and fastest way of cleaning, repairing, and maintaining tall buildings, they're poised to take over the market completely in the next few years.
Technological
The technology of regularly maintaining, repairing, and repainting tall buildings has not kept up with the technology of constructing said tall buildings. This has made the cost of maintaining buildings relatively high while the cost of construction has been going down for decades.
This is where rope access services come in – recent technological innovations in rope safety and abseiling have made it possible to easily move and perform repairs without any serious risk.
Legislative
The legislative reasons mainly concern laws related to safety, traffics, and land ownership. For example, for most traditional repairs, you have to construct scaffolding. This requires planning and a substantial time getting a permit.
These legal obstacles are all moot when it comes to abseiling services – you don't need any kind of permit to enjoy most services a rope access agency provides. This results in cheaper and faster services, which makes the agencies much more appealing than those offered by their rivals.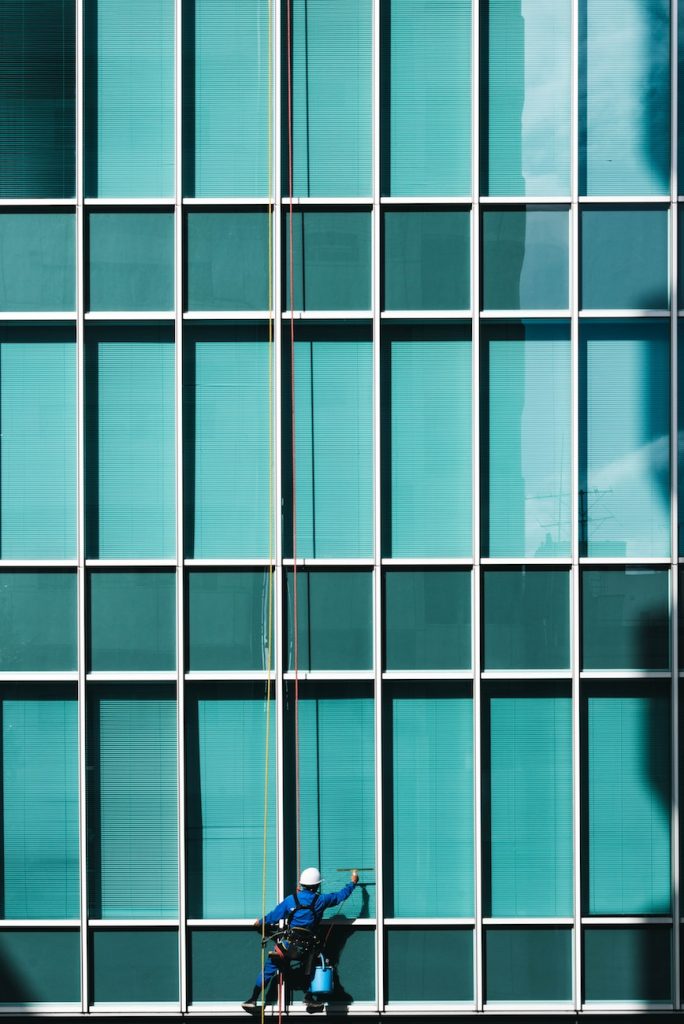 Do I Need a Company Specialized in Rope Access?
The above section should give you a very clear idea of the advantages of Rope Access, but to summarize:
Due to lack of necessary permits and any special and hard-to-install equipment, rope access services are both cheaper and faster compared to traditional services.
Rope access is much more flexible and can access hard to reach places, which is otherwise expensive and time-consuming to take care of.
The services provided by Rope Access companies range from painting, cladding installation, small repairs, to even installing bird nests. This means you can rely on a trustworthy Rope Access company for many more things compared to a traditional agency.
The main disadvantage comes from the fact that this business area is new, and there are many cheap and ineffective companies cropping up that just want to make a quick buck. If you don't know how to recognize the genuine companies from the fake ones, you'll have to deal with subpar services.
How to Recognize a Good Company?
Not all is lost, however, as there are a few indications of a good company. If you do enough research, you'll most likely avoid the worse ones – here are a few things to look out for:
Previous projects – learning about a company's previous projects and who they've worked with is generally an excellent indication of their reliability, especially if those clients include big names.
Reviews – while reviews for these services aren't as reliable as, say, a restaurant or a cafe, it is still a good indication of the overall quality of the service.
Certificates and permits – this is a relatively unsafe job and there are numerous organizations training rope access employees. Looking at their certificates should give you a general idea about their expertise level.
---
For enquiries, product placements, sponsorships, and collaborations, connect with us at

[email protected]

. We'd love to hear from you!
---
Our humans need coffee too! Your support is highly appreciated, thank you!