Getting the right van for your business needs is crucial, especially when you're self-employed or a small business. Whether you're looking to buy your fist van, replace an old van or expand your business, it can be a hard decision to make. There are a number of factors you may need to consider before getting a van and it's important that you make the right choice! Our guide below will help you determine the right van for your business needs and how to choose the one that will maximise your revenue!
Types of vans
When choosing a van for your business you will need to consider the different types of vans available on the market. Some of the most popular can include panel vans, small vans, crew vans, Luton vans, tipper vans and compact vans. Depending on the needs of your business you may be suited to one body style more than others. Panel vans are very popular on UK roads can are often used by plumbers, electricians, and delivery drivers. Car vans or compact vans are ones that use the body of a car but with the rear seats removed to create more space. This can be a good option for self-employed drivers or drivers who only need to carry small loads and want to feel like they are driving a car.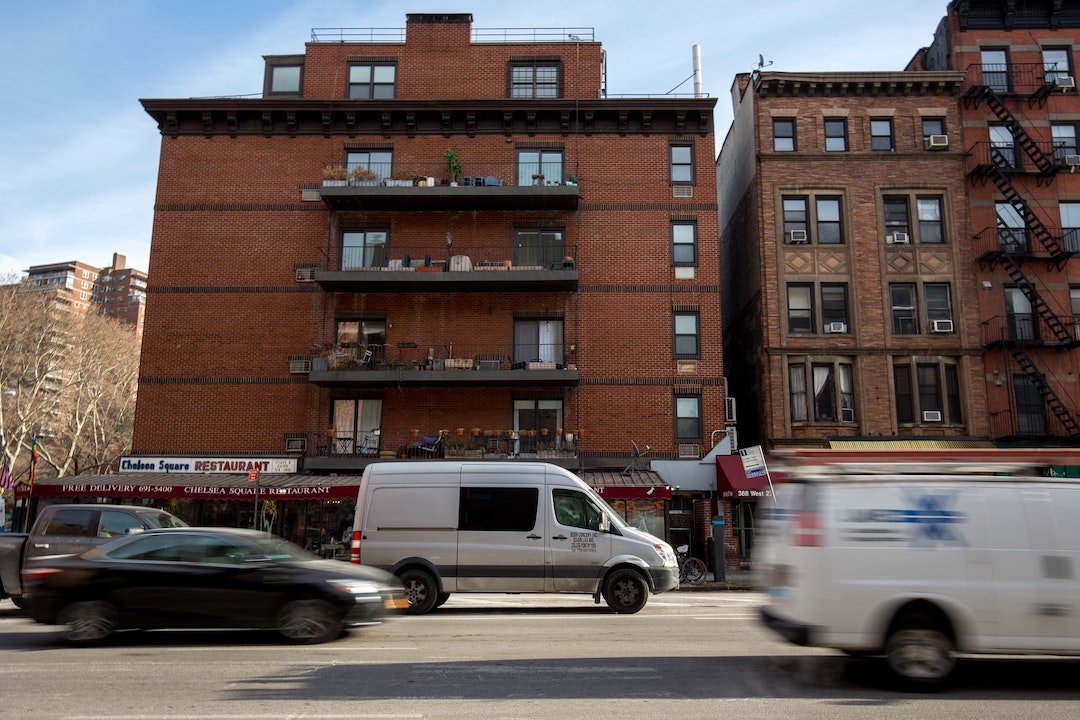 Purpose
The type of van you need will depend on your job and what you need to carry. If your jobs are very varied or for a specific type of work, then you may need a general purpose or a specialist van to meet your needs. You may also want to consider how far you travel each day. If you usually travel for many hours a day, you may want to consider something with good fuel economy so you're not spending more than you need to. For city driving, you could consider a fully electric van to help reduce your carbon footprint.
Budget
Your budget can be on the of the biggest factors that determines which type of van you get. Whether you're looking at new or used vans, you will first need to work out how much you can afford. Spreading the cost with bad credit van finance can be a good option if you want to pay for it monthly, but your credit score could hold you back. If you're buying outright with cash, you may have more options available to you and negotiation power. However, even some of the cheapest vans can be thousands of pounds so it may be hard to save up, especially if you're just starting out in your business.
Credit score
As quickly mentioned above, your credit score can affect how you buy your van. More drivers than ever are choosing to fund their van through hire purchase or personal loans. This is because it can make it more affordable, and you can pay for it over a number of years. If you're struggling to get approved for finance, you could consider a joint finance application with a business partner to help get the van you want. 
Insurance
Different types of vans will have different insurance rates. In the UK, insurance for any vehicle that is on the road is the law and unfortunately, van insurance rates can be much higher than insurance other vehicles. Insurance rates for vans can vary depending on a few factors. Vans tend to have bigger engines which can increase the likelihood of accidents and because most people learn to drive in a car so they may not be as skilled driving a large van. 
Safety and reliability
A van for your business needs to be both safe and reliable. There's nothing worse than having a job to go to and your van breaking down, especially if you're self-employed. Many vans come with some impressive safety features as standard but its worth asking what safety features are included in the van you want to buy, especially if any employees will be using the van too. Vans such as the Ford Transit, Transit Connect and the Mercedes-Benz Sprinter have long been praised for their reliability and safety features as standard.
Payloads
Payloads are really important when it comes to getting a van. The payload of a van is how much the van can safety carry minus the weight of passengers and fuel. When you are buying a van it's important to know how much it can carry and what the maximum payload is. If you exceed the payload of a van, you can face penalties or a fixed penalty notice.
---
For enquiries, product placements, sponsorships, and collaborations, connect with us at

[email protected]

. We'd love to hear from you!
---
Our humans need coffee too! Your support is highly appreciated, thank you!