The world is a big place with plenty of secrets waiting to be discovered. While some places are more well-known than others, there are plenty of secrets just waiting to be explored. So If you are intrepid and a lover of new adventures, Vietnam has five secret destinations waiting for you to discover.
Here are five secret destinations that you should add to your list:
Phu Quoc Island
Phu Quoc island is one of the most beautiful islands in the world and the biggest in Vietnam. It's also very famous for its crystal clear waters. And it also offers an amazing variety of beaches, including long white sand beaches, as well as stunning rocky cliffs that plunge into emerald green seas. And there are even caves to explore, such as Ban Dung Caves. This is really a paradise for nature lovers or ex-pats.
Halong Bay
Halong bay is just simply breathtaking! In fact, it is probably the most spectacular scenery in all of Vietnam. Its breathtaking natural beauty is only surpassed by its obvious friendly locals and relaxed atmosphere. And it was declared UNESCO World Heritage. It's just majestic.
In addition to being a wonderful place to visit, it has a legend that has passed for decades among the Vietnamese, and when they have the opportunity, they share it with foreigners. This story dates back to when the Vietnamese were fighting with the Chinese invaders from the sea, the Jade Emperor sent a family of celestial dragons to help them defend the land from him. These dragons spat out jewels and jade. The jewels became the islands and islets of the bay, uniting to form a great wall against the invaders. This way, they managed to sink the enemy ships. After protecting their land, they created the country known as Vietnam. This is how the name Ha Long was born, which means descending dragon.
Ready to go deeper into the legends of dragons in this adventure of Vietnam? Let's continue reading about the next secret destination.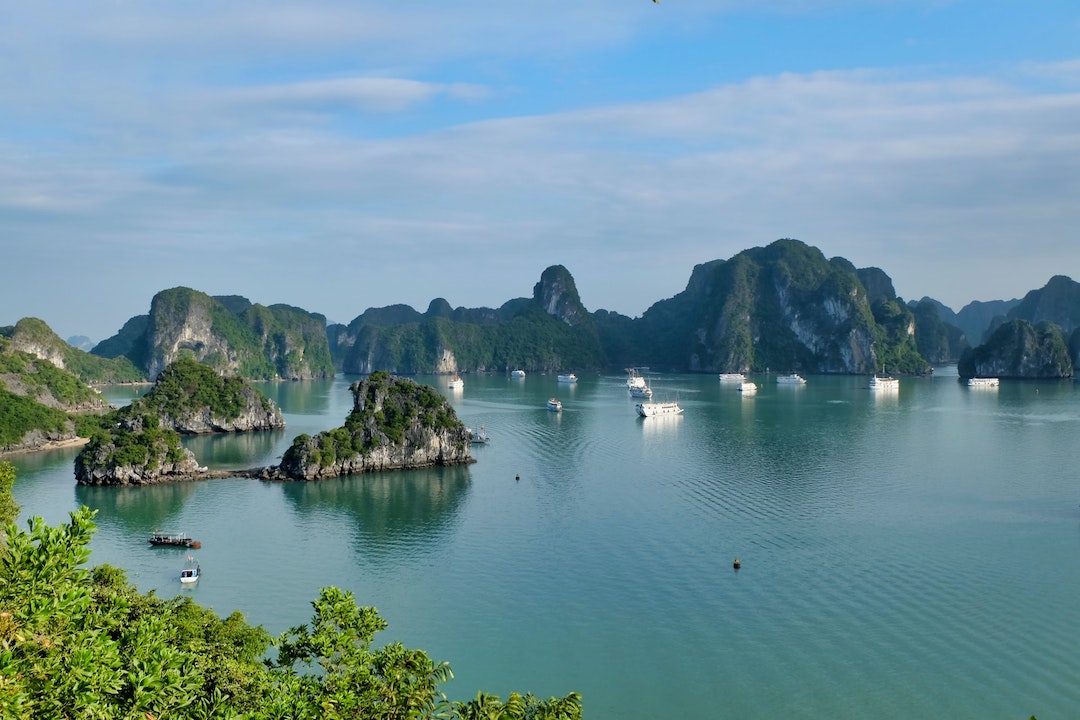 Sapa
Sapa is known for two things. One, the wonderful views of the Himalayas range from every hilltop. Two, for the unique culture and language of the ethnic minorities who live there, specifically, the Hmong people. Sapa is home to some great attractions, like the legendary Hoang Lien Son Museum, Ta Van Mountain National Park, the peaceful countryside, and colorful markets.
Mekong Delta
The delta of the mighty Mekong River is home to over 80 million Vietnamese people. Its rice fields have been tilled for centuries and make up one of the planet's greatest agricultural deltas. But the real magic here happens beneath the water.
Can Tho
Can Tho is located about 50 kilometers south of the capital city of Ho Chi Minh City. If you are looking to relax and take in some fresh sea air, this is the perfect destination. There are lots of nice restaurants and cafés along the river if you get hungry and want to do some social life with locals, making this adventure unique, going deeper into Vietnam culture.
Do you need a visa to enter Vietnam?
Yes, most countries require an evisa for Vietnam. If you need an evisa, you can check this document and get your Vietnam eVisa by applying easily in just 15 minutes. So feel worry-free because we have an exceptional team to help you with the rest of the process. Finally, you will get your evisa quickly and be ready for Vietnam, a magic place with friendly people.
---
For enquiries, product placements, sponsorships, and collaborations, connect with us at

[email protected]

. We'd love to hear from you!
---
Our humans need coffee too! Your support is highly appreciated, thank you!