Tourists relish the history, mystery and spiritual draw.
Gazing at the Andean peaks soaring above the Lost City of the Incas and the lush valley below, it's easy see why it was voted one of the New Seven Wonders of the World in 2007. The 15th century A.D. Peruvian site was abandoned shortly after Spanish conquistadors invaded the neighboring areas, falling to ruin until 1911, when an American scholar stumbled across the remains.
History's once glorious metropolises have become ever more sought-after destinations as Americans get back into travel mode. Machu Picchu welcomes as many as 1 million tourists annually, and that number is said to be growing as much as 6 percent per year. The UNESCO World Heritage Committee even sent a recommendation to the Peruvian government to limit the number of visitors because the increasing foot traffic was starting to erode the UNESCO World Heritage site.

For boutique travel companies specializing in trips to historical, archaeological and cultural sites, the economic downturn of recent years was little more than a speed bump. For Bruce Poon Tip, founder of
Gap Adventures
, a Canadian travel company specializing in adventure tours to 100 countries, business actually expanded 40 percent in 2008, at the height of the recession. It continues to enjoy double-digit growth among its American customers, he says.
"The old traveler used to like Marrakesh and markets and the hustle and bustle of travelers' towns like Cairo, but the new traveler is interested in Antarctica, Galapagos, Mongolia and Tibet," Poon Tip says. "Archaeology falls into that trend, especially newly excavated sites that are often harder to get to and very remote."
Former metropolises of the Americas
The Americas offer travelers dozens of lost cities to explore. Mexico has the Mayan city of Chichen Itza, with Mesoamerica's largest ball court and the hulking pyramidal remains of Teotihuacan, with its well-preserved, color-splashed murals. There's Tical in Guatemala and Copan in Honduras. Even the Western U.S. boasts the tumbleweed-strewn ghost towns of two centuries ago.
Beyond well-traveled Machu Picchu, Gap Adventures arranges tours to lesser-known citadels as well. One is Choquequiroa, an Incan site excavated a few years ago. Getting there requires an arduous five-day hike, but Poon Tip says it's become a popular destination. He's also negotiating to bring groups to the so-called Lost City of Colombia, a site perhaps better identified as the Lost City of Gold.
"We're working with the government to solve issues to get passengers in and out, and we've even met with the elders of the [indigenous] communities there," says Poon Tip, who plans to launch the first tour there this fall. "It's incredible, and something I've personally never seen before."
Some of history's most awe-inspiring ancient architectural wonders reside in areas of unrest, most notably in the Middle East. Mesopotamia, Babylon and other cities are located in what is now Iraq. There is even speculation that the lost city of Akkad lies fragile and exposed under the foundations of modern-day Baghdad, where recent troubles have helped unbury ancient archaeological clues.
Several other lost cities sit in nearby protest-rattled countries like Jordan. There lies the rose-colored, cliff-carved city of Petra, which dates back to the sixth century B.C. In Tunisia is the ruined city of Carthage, where the Romans burned the buildings and salted the earth to punish Hannibal in the third century B.C., and where the land remains infertile even today.
Archaeological Tours is a New York, N.Y., travel company that teams travelers with archaeologists and other academic experts to tour major historical sites. It has led numerous tours to the lost cities of the Middle East over the past three decades. When the U.S. State Department issued an advisory that Americans visiting Syria should leave this past week, Archaeological Tours had to make hasty arrangements to extract a group visiting the fifth century B.C. "Dead Cities."
"Unfortunately, recently the world has been getting smaller, not bigger, but we still find new places to go to," says Linda Feinstein, Archaeological Tours' founder and president. She says more than one-third of every tour group consists of repeat clients — in some cases people who've been on every tour the company offers.

Feinstein bemoans the loss of safe access to many historical destinations because of unrest and natural disaster. She cites the Libyan lost city of Leptis Magna, a Phoenician colony like Carthage. Leptis Magna was on Archaeological Tours' list of destinations until the tour operator was forced to cancel a recent trip there when civil war broke out in Libya. Feinstein and Poon Tip say they believe some places will always attract a following due to their history, mystery and spiritual draw.
"People always have and always will want to go to Egypt, because there's something magical about it," says Feinstein. "Certain destinations really have a mystic to them, like Peru, the Silk Road and parts of China."
Machu Picchu
Country: Peru
Civilization: the Incas
Inhabited: 15th and 16th centuries A.D.
Conquistadors carrying smallpox wiped out the inhabitants of this royal mountaintop fortress, but the Lost City of the Incas was never actually discovered by the Spanish–in fact, it wasn't discovered until 1911.
Ghost Towns of the Wild West
Country: U.S.
Civilization: American frontiersmen
Inhabited: 19th and early 20th centuries A.D.
Many of these hubs of Western folklore were boom towns that went bust once gold and other nearby resources were depleted.
Petra
Country: Jordan
Civilization: the Nabataeans
Inhabited: sixth century B.C.
This rose-colored city carved from cliffs garnered fame in the West thanks to the 1980s blockbuster Indiana Jones and the Last Crusade.
Angkor
Country: Cambodia
Civilization: the Khmer Empire
Inhabited: ninth century to 15th century A.D.
More than a thousand temples, including Angkor Wat, populate this long-time Khmer capital. It declined after a successful attack by invaders from what is now Cambodia.
Pre-Roman Carthage
Country: Tunisia
Civilization: the Phoenicians
Inhabited: 650 to 146 B.C.
Carthage was home to the Roman Empire's arch-nemesis, Hannibal. It was burned and the earth salted during the final Punic War.
Chichen Itza
Country: Mexico
Civilization: the Mayans
Inhabited: 600 to 1000 A.D.
Site of one of Mesoamerica's largest ball courts, this royal city is located near a massive underground cenote, or sinkhole, where the bodies of human sacrifices were dropped.
Pompeii
Country: Italy
Civilization: the Roman Empire
Inhabited: seventh/sixth century B.C. to 79 A.D.
Pompeii was a cultural center and vacation destination for Roman high society until it was destroyed in 79 A.D. by the eruption of Mount Vesuvius. Left behind are naturally ash-encased mummies.

Derinkuyu Underground City
Country: Turkey
Civilization: possibly the Phrygians
Inhabited: Approximately eighth century B.C. to 10th century A.D.
This underground network has more than 10 floors and room for up to 50,000 people, plus livestock. It is rumored to have been a hideout for early Christians escaping Roman persecution.
Memphis
Country: Egypt
Civilization: the Ancient Egyptians
Inhabited: third millennium B.C. to seventh century A.D.
Located at the mouth of the Nile delta, Memphis thrived for centures as a center of trade, commerce, religion and royalty. Foreign invasions, including one by Alexander the Great, let to its demise.
Teotihuacan
Country: Mexico
Civilization: possibly the Totonac people
Inhabited: 100 B.C. to 250 A.D.
This city, the founders of which remain a mystery, is home to some of the largest pyramids in pre-Columbian America. It inspired several major empires, those of the Zapotec and Mayans.
Mosque City of Bagerhat
Country: Bangladesh
Civilization: Khan Jahan Ali
Inhabited: 15th century A.D.
The city formerly known as Khalifatabad was founded by a Turkish general. It boasts more than 50 Islamic monuments and the Sixty Pillar Mosque, constructed with 60 pillars and 80 domes.
Troy
Country: Turkey
Civilization: the Hittites, among others
Inhabited: third millennium B.C. to fourth century A.D.
Troia of Trojan War lore was decimated and rebuilt more than 10 times before disappearing for good during the Byzantine Empire.
Capital Cities and Tombs of the Ancient Koguryo Kingdom
Country: China
Civilization: Koguryo Kingdom
Inhabited: 37 B.C. to 668 A.D.
This site includes three cities that served successively as capitals for the ancient Korean kingdom of Koguro before Chinese Tang soldiers conquered the region.
Thebes
Country: Egypt
Civilization: the Ancient Egyptians
Inhabited: 3200 B.C. to 20 B.C.
A prosperous Nile River port, Thebes' wealth is a subject of Homer's The Iliad. It served as the capital of the female emperor Hatshepsut's Egyptian empire.
Babylon
Country: Iraq
Civilization: the Babylonians
Inhabited: third millennium B.C. to sixth century A.D.
One of Mesopotamia's first cities, Babylon gave rise to King Hammurabi of "eye for an eye" fame before succumbing to defeat by Cyrus the Great of Persia.
This feature originally appeared in NBC and Forbes.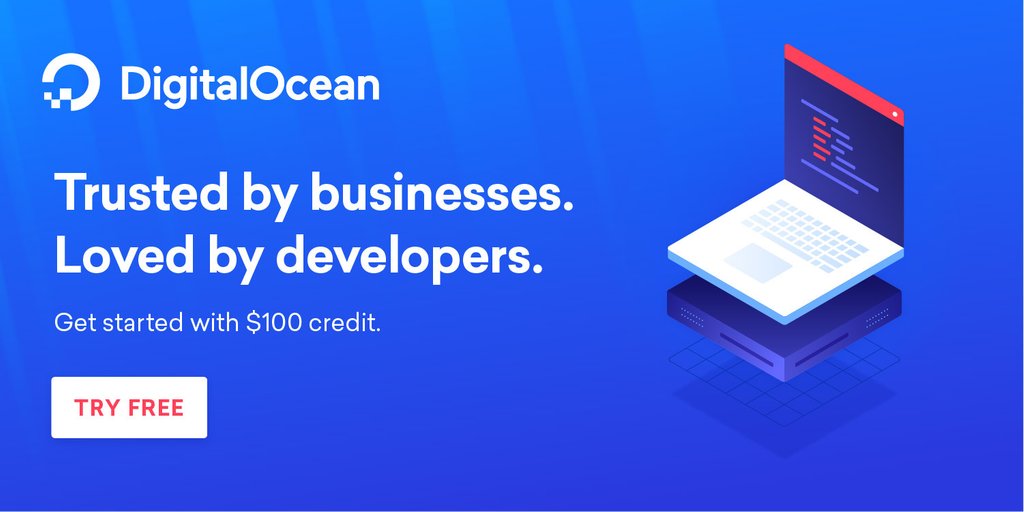 ---
For enquiries, product placements, sponsorships, and collaborations, connect with us at

[email protected]

. We'd love to hear from you!
---
Our humans need coffee too! Your support is highly appreciated, thank you!