The southern town where the US Civil War started is now the friendliest city in the world, according to Conde Nast Traveler's 29th annual Readers' Choice Awards.
You don't need to be a country music mega star to be welcomed to Nashville, at number 10 on the world's friendliest cities list. But if you hit the big time — and even switch to pop — Nashville will continue to love you.
Beer and chocolate will make any place seem friendly. Bridges, Belgium, seemingly has limitless supplies of both.
Don't let the ancient medieval architecture fool you, Poland's southern jewel Krakow is young, cool and welcoming.
They're so friendly in Savannah, Georgia, they don't mind folds doing this. Even if it is St. Patrick's Day.
Galway has one of the best food scenes in Ireland. It also hosts the World Oyster Opening Championships where teams from around the world compete to shuck the most oysters in the quickest amount of time.
Winter or summer, Park City is the center of a booming tourism industry. In the warmer month, there's biking and hiking. When snow falls, skiers like this group head to Park City Mountain Resort.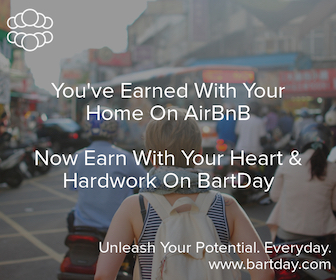 It's annually one of the first cities to welcome the new year. No wonder Queenstown, New Zealand is at number four on the Conde Nast Traveler friendly cities list.
Any excuse for a party. Dublin scores third place in the Conde Nast Traveler list of friendliest cities.
One Conde Nast Traveler reader said of their visit to the Sydney: "Aussies are very friendly. Every time we stopped to stare at our map to get our bearings, an Aussie would stop and offer to help us."
The world's friendliest city, according to readers of Conde Nast Traveler. Charleston, in South Carolina, says one visitor, "People speak to each other! The city is so lovely and easy to get around on foot."
More and more people are going to Charleston," Conde Nast deputy digital editor Laura Redman tells CNN.
Europeans are heading to Charleston because they've heard about the food and the architecture. It's getting great press, and it's having a moment.
Conde Nast, which just published lists of the friendliest US cities and friendliest cities in the world, created one combined list for CNN.
More than 100,000 readers responded to the travel magazine's reader survey of favorite cities, hotels, resorts, islands, airlines, cruise lines, future travel destinations and, for the fourth year in a row, reader opinions of the world's friendliest cities.
To arriving travelers, a city can get a reputation for friendliness through its locals and its appearance.
Charleston, Savannah and Nashville, all southern US cities, stand out as spots where locals are quick to offer directions and other assistance — and where the locals talk to each other.
"They haven't lost their Southern charm," says Redman.
Hotel or resort staff greeting guests on arrival with an easy check-in process and refreshing beverages, sometimes specifically for the children, also stands out.
Cities that are easily navigable and offer guests the chance to feel like a local also feel friendly to visitors, she says.
This feature originally appeared in CNN Edition.




---
For enquiries, product placements, sponsorships, and collaborations, connect with us at

[email protected]

. We'd love to hear from you!
---
Our humans need coffee too! Your support is highly appreciated, thank you!