David Gaberle travelled the world for eight months in 2015 capturing street life and the way people interact in cities, from Tokyo to London, Batumi to New York.
Tokyo – the business district
Gaberle found that using a camera 'made the chaotic places less overwhelming – looking through the viewfinder I was more easily able to give in to the pleasant illusion that I was the one in control'.
London – near London Bridge tube station
'I like to look for the emotional charge in large cities that bubbles up in, for example, people's postures'
Tokyo – a waitress in Shinjuku
'I chose a telephoto lens to flatten the picture and decrease the distance between her and the background. I shot through the glass – the lights in her eyes are reflections of a car passing outside'
New York City – a waiter on a cigarette break
'The street is a stage where people play out their public roles'
Tokyo – the salary men
'The gender roles in Tokyo seemed very clearly defined and I was trying to capture how that reflects in the working environment there.' Gaberle says he was struck by how people move through city spaces together, but remain alienated from each other at the same time.
Batumi – men resting in a city in Georgia
He says people are desensitised by information in the urban context: 'That's why they can come across as indifferent or reserved in their attitude'
New York City – men playing handball
'Handball is a very popular sport on the city's public courts. I have never seen this sport anywhere else, so I took photos for an hour hoping to catch an interesting moment.'
Shanghai – reflections through an escalator
'I tried to bring attention to the difficult task of staying human in these environments'
Tokyo – full moon in Shinjuku
'As a street photographer, I am usually trying to capture the atmosphere rather than the individual people on the street'
Berlin – the central station
'The book is a record of this struggle: what the city moulds us into and how we try to remain authentic to ourselves at the same time'
Seoul – Incheon airport
'I spent a lot of time at the airport because I loved the light. This almost clinically sterile environment in large cities fascinates me'
Sydney – rush hour in the Central Business District
'A lot of the space surrounding the skyscrapers is privately owned. I was regularly kicked out of there, along with the homeless people'
Hong Kong
'I just took one photo of this scene and walked away. It was a woman, hopefully just resting from work'
Hong Kong – International Commerce Centre
'The sterile and sharp-angled architecture makes human interaction seem out of place. Emotions in these spaces are seen as a disruption to the smooth functioning of the city'
This feature is written by David Gaberle and originally appeared in The Guardian.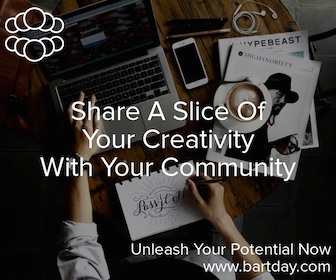 ---
For enquiries, product placements, sponsorships, and collaborations, connect with us at

[email protected]

. We'd love to hear from you!
---
Our humans need coffee too! Your support is highly appreciated, thank you!