The Spring Equinox is behind us and the days of lazy picnics in the park are nearly here. The good news is that summer doesn't have to mean leaving the city in search of serenity. In fact, there are plenty of domestic outdoorsy destinations to help you reduce your carbon footprint by travelling closer to home, while also enjoying a refreshing break.
In the spirit of sustainability, we've compiled a list of America's top urban oases. If you fancy cycling and hiking, catching outdoor cultural performances or simply sunbathing on an inviting lawn, read on…

Straddling the Mississippi River, Minneapolis is an outdoorsy-type's dream. The urban vista is characterized by an impressive network of green spaces that has earned it many green accolades in the past. The city boasts 770 square feet of parkland per resident, some of revered landscape architect Horace Cleveland's finest work, public wildflower gardens and the 53-foot Minnehaha Falls. Minneapolis' ample lakes are also a major draw in summer, fringed with picnic-perfect beaches.
Head to the home of F Scott Fitzgerald for more of America's best urban greenery. Minnesota's state capital and Minneapolis' twin city, St. Paul is the smaller, quieter and more laid-back of the two. It has an abundance of riverside walking trails to explore, in addition to the many parks dotted around every neighborhood. Pretty Como Park is one of the most popular, with a year-round conservatory, Japanese gardens, zip-line, golf course and more.
Washington's spring cherry blossoms are breathtaking to behold, but this is just the tip of the iceberg when it comes to the city's green offering. D.C. has a multitude of scenic gardens, the most famous being the stretch of manicured lawns and pools between the Capitol building and the Lincoln Memorial. Also of note are the tranquil 40-acre Franciscan Monastery Gardens and the Kenilworth Aquatic Gardens. The latter is the only National Park site devoted to aquatic plants and is filled with more than 100,000 exotic water lilies, ferns and lotuses.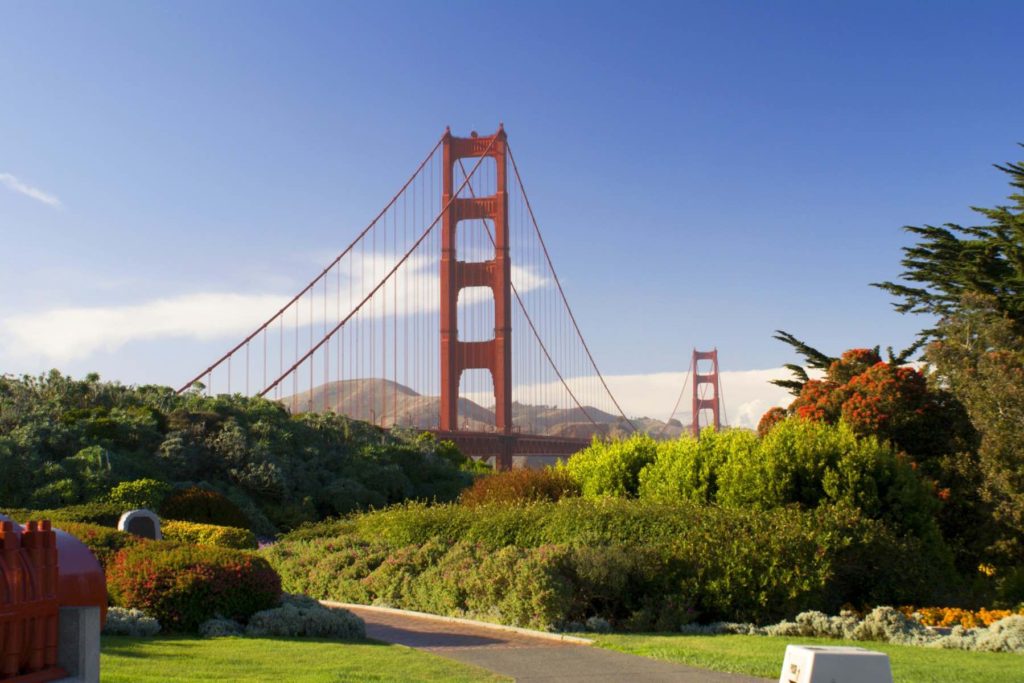 The bay and surrounding landscape make San Francisco a strikingly beautiful city but its bountiful parks are the icing on the cake. The Golden Gate Park is probably the most impressive, on account of it being larger than New York's Central Park and home to a herd of bison. Plus, its vast Conservatory of Flowers is the oldest Victorian greenhouse in the US.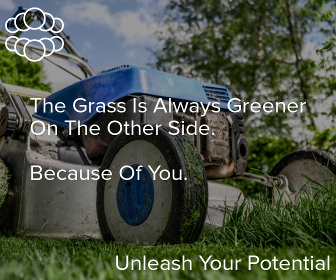 Portland, Oregon is well-known as an outdoors-friendly city, surrounded by rolling hills covered in lush green trees and magnolias, cherry blossom and trilliums come spring. If you want wilderness, Forest Park offers over 5,000 acres of woodland filled with flora and fauna. Portland also happens to be home to Mill Ends Park – the world's smallest at just 452 sq in – founded in 1948 by local newspaper columnist Dick Fagan. After a site that was meant for a light pole began sprouting weeds, Mr Fagan apparently grew tired of looking at it and planted flowers in the opening instead.
With Central Park being America's most famous, New York is a strong contender for the best parks prize. Nearly 14% of the city is covered in a diverse array of green spaces, from woodland to waterfront esplanades.
Boston is one of the best cities in the US to enjoy a breath of fresh air in its ample peaceful parkland. Dating from 1634, the 50-acre Boston Common is the oldest city park in the US but still remains a popular public space, often hosting live music and theatrical performances. The Charles River Esplanade is perfect for a leisurely stroll and the lesser-known Piers Park offers a stellar view of the city skyline.
Over 15% of Cincinnati is taken up by parks, including a swathe of riverfront space dotted with playgrounds and flower gardens. Head to a hill-top park to check out the great views over the city, or to popular Eden Park for its Hinkle Magnolia Garden, Mirror Lake and charming gazebo.
Madison, Wisconsin is home to more than 6,350 acres of parks. From the oldest park (Orton Park, which was established in 1850) to the most-visited park (Warner Park), Madison is bursting with green spaces that are full of natural beauty, expansive tracts of land and strong links to the community.
Thanks to a temperate, Southern Californian climate, San Diego's parks are decorated with displays of colorful flowers. Balboa Park is the most famous, a sprawling urban cultural park with natural vegetation zones, museums, several theaters and of course the world-famous San Diego Zoo. Another Balboa highlight is its Botanical Building featuring a collection of over 2,000 plant species and adjacent koi and lily pond.
Read more about the top 20 list of America's greenest cities.
This feature originally appeared in Booking.com




---
Our humans need coffee too! Your support is highly appreciated, thank you!