Finding a home with easy access to public transit is a wonderful thing. In the United States, though, it's rare. Less than 1 percent of homes for sale are located in what real estate company Redfin calls a "rider's paradise."
In addition to walkability, Redfin's Walk Score website rates homes, cities and neighborhoods with Transit Scores that indicate the accessibility of public transit including buses, rail and light rail, subways and ferries.
Redfin was also interested in the way that public transport affects real estate values. So it also analyzed roughly a million real estate transactions in 14 U.S. cities that occurred between January 2014 and April 2016 and concluded that each additional point of a Transit Score increased the price of a home by an average of $2,040 or .6 percent.
Transit Score interprets the point assignments this way:
90-100: Rider's Paradise. World-class public transportation78-89: Excellent Transit. Transit is convenient for most trips50-69: Good Transit: Many nearby public transportation options25-49: Some Transit: A few nearby public transportation options.0-24: Minimal Transit: It is possible to get on a bus.
Here's the top 10 U.S. cities for public transit.
10. ARLINGTON, VIRGINIA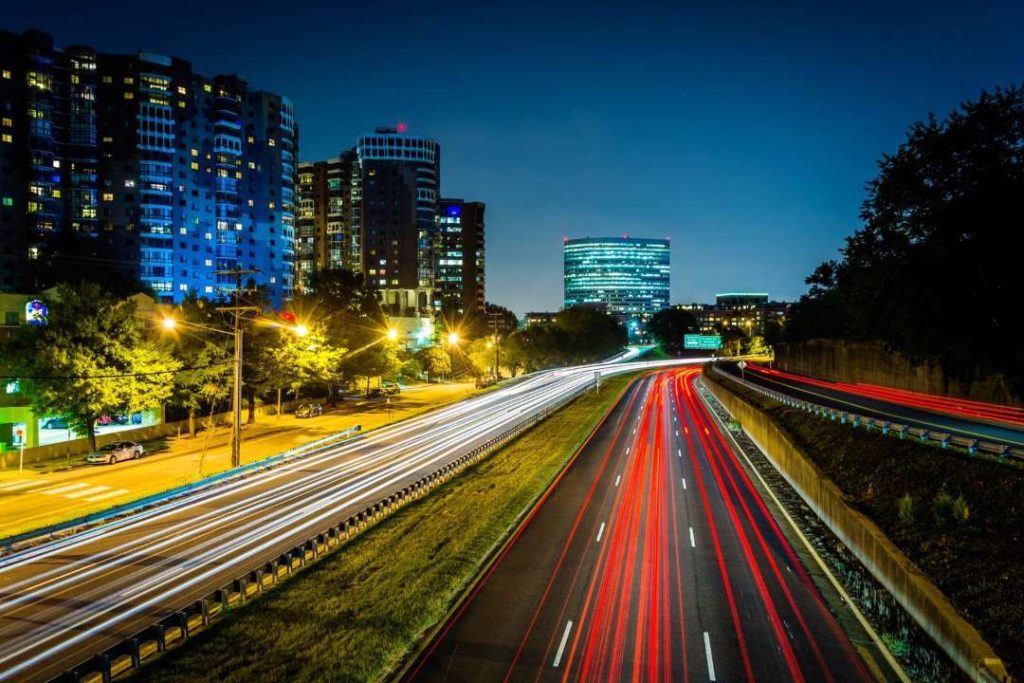 Transit Score: 58
Population: 207,627
Despite the Washington, D.C., area's famous gridlocked traffic, nearby Arlington is "a well-connected and transit-oriented county" where you can live "car-free" in many central neighborhoods, Redfin says.
It has a bike share program and enjoys access to the Washington, D. C.-region-wide Metro system of bus and rail as well as the local Arlington Transit, which uses natural gas buses to connect neighborhoods to Metrorail and operates cross-county routes.
9. Miami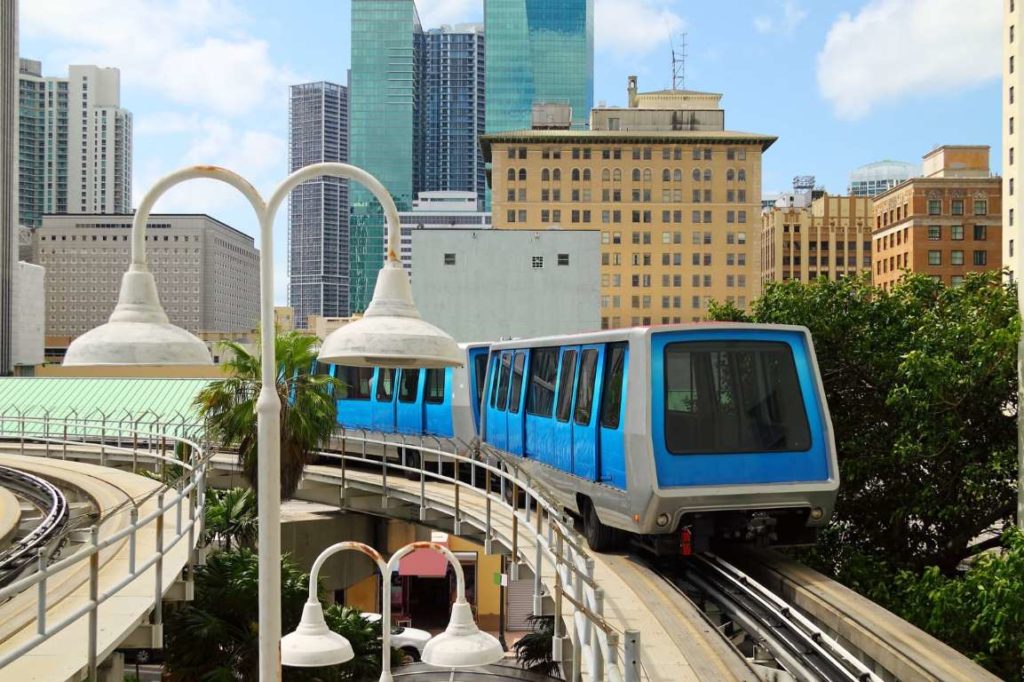 Transit Score: 59.4
Population: 399,457
You can get around Miami using buses and rail, including this automated downtown train system.
8. Chicago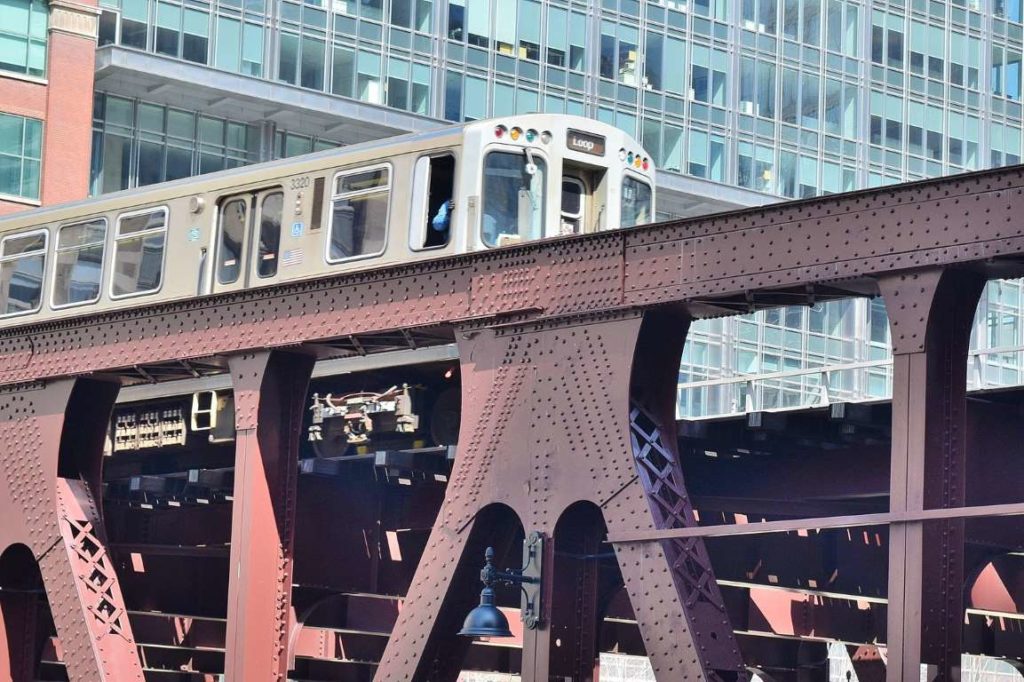 Transit Score: 64.7
Population: 2,695,598
Here, the Chicago Transit Authority's famous Elevated Electric Train — or "The El" — crosses the Wells Street Bridge.
7. Newark, New Jersey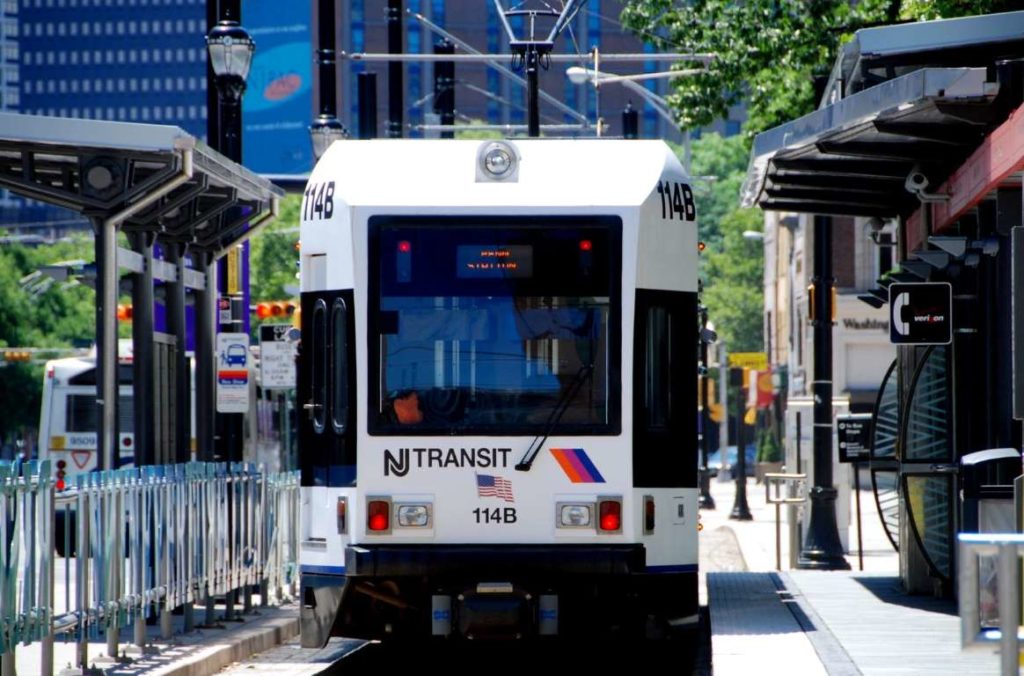 Transit Score: 64.9
Population: 277,140
NJ Transit light rail trolleys, including this one at Washington Park Station, are part of a complex system connecting Newark, surrounding New Jersey communities and New York City's Penn Station.
6. Philadelphia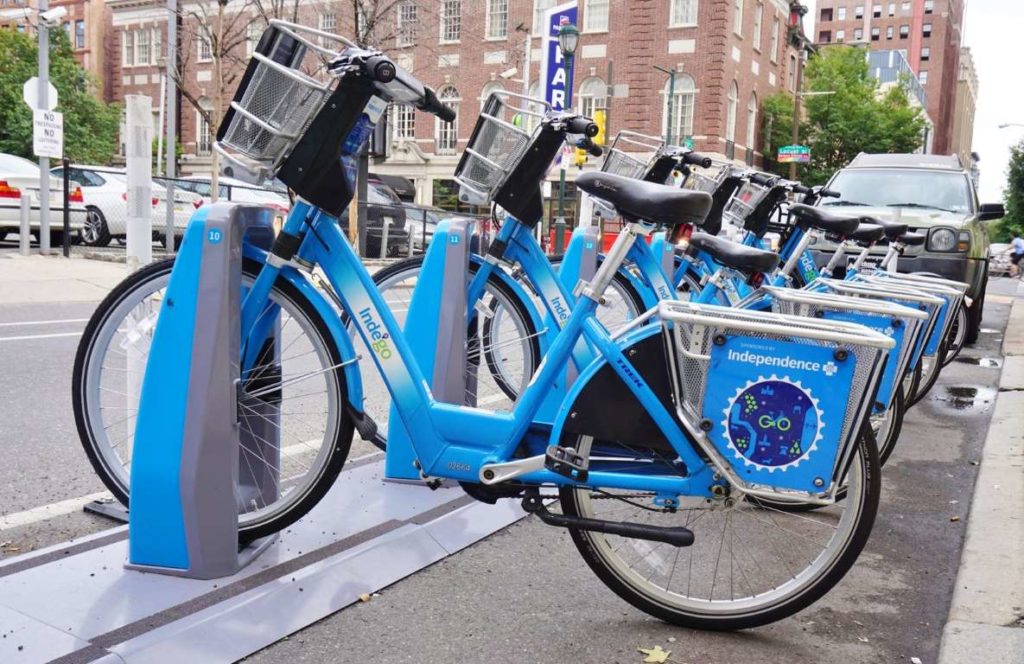 Transit Score: 66.8
Population: 1,526,006
Philadelphia's public transit options include the popular Indego bike-sharing system.
5. Jersey City, New Jersey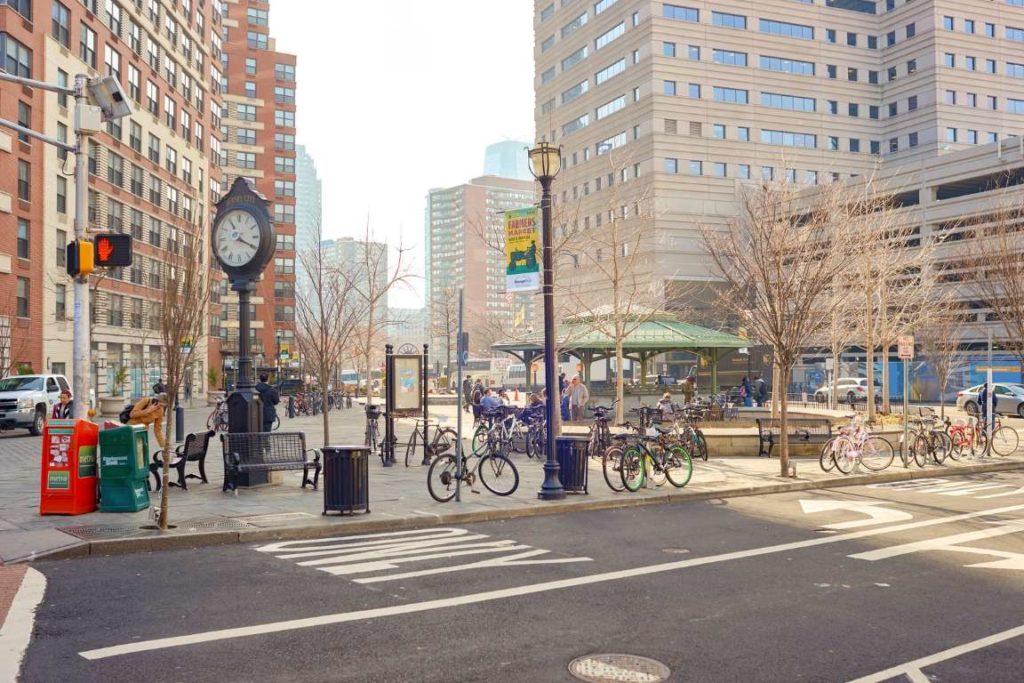 Transit Score: 70
Population: 247,597
Jersey City, New Jersey's second-largest city (after Newark), has excellent public transportation. What's more, residents can do most of their errands by foot, making it extremely "walkable."
4. Washington, D.C.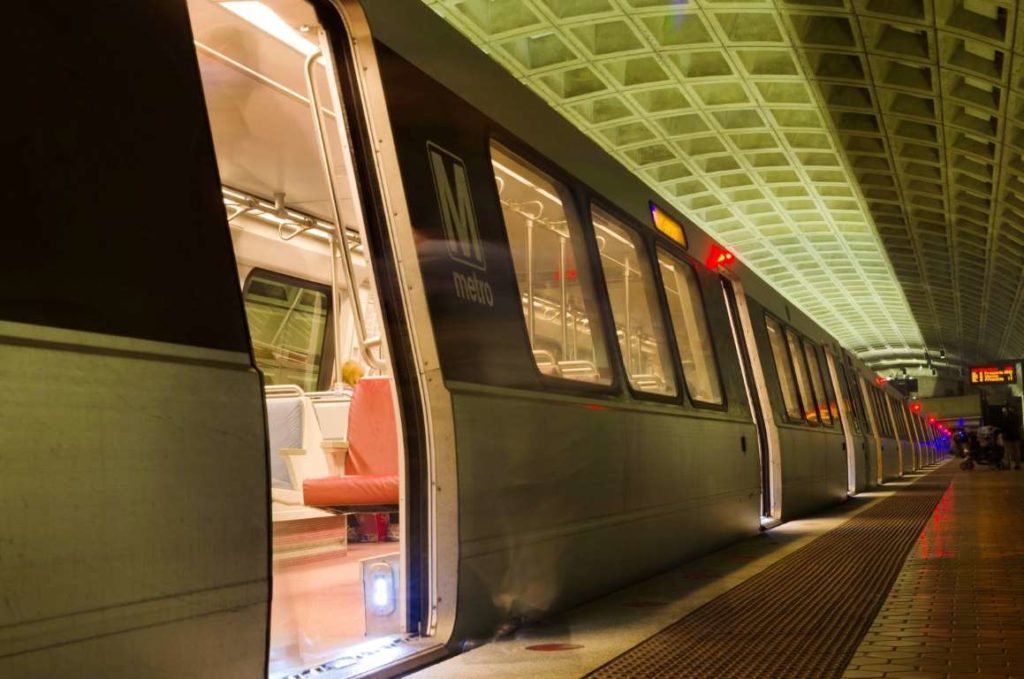 Transit Score: 70.6
Population: 601,723
Residents of Washington, D.C., and the surrounding suburbs use Metrorail and Metrobus to avoid the city's legendary traffic gridlock. The Smithsonian Metro station is pictured above.
3. Boston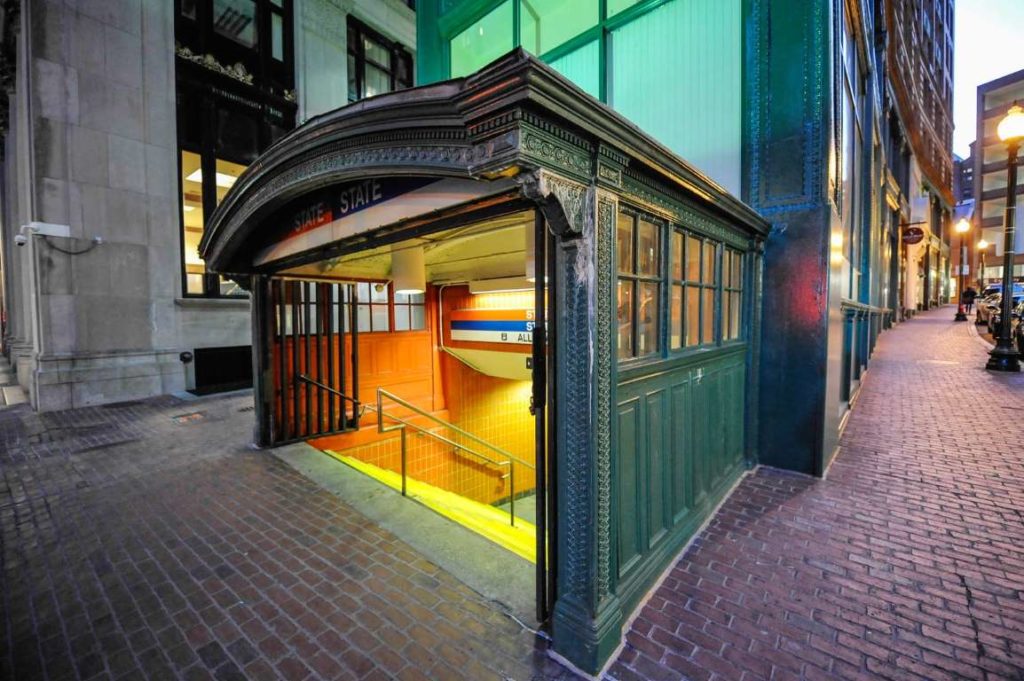 Transit Score: 74.4
Population: 617,594
One chapter in Boston's long history of public transit is famously memorialized in a 1959 song, "MTA," by The Kingston Trio (lyrics and song sample are here on Google Play) about a hapless subway passenger, Charlie, who for the lack of a nickel could not exit his train (then the Metro Transit Authority) and was condemned to "ride forever 'neath the streets of Boston."
The Massachusetts Bay Transportation Authority operates the city's trains, buses, trolleys and ferries.
2. San Francisco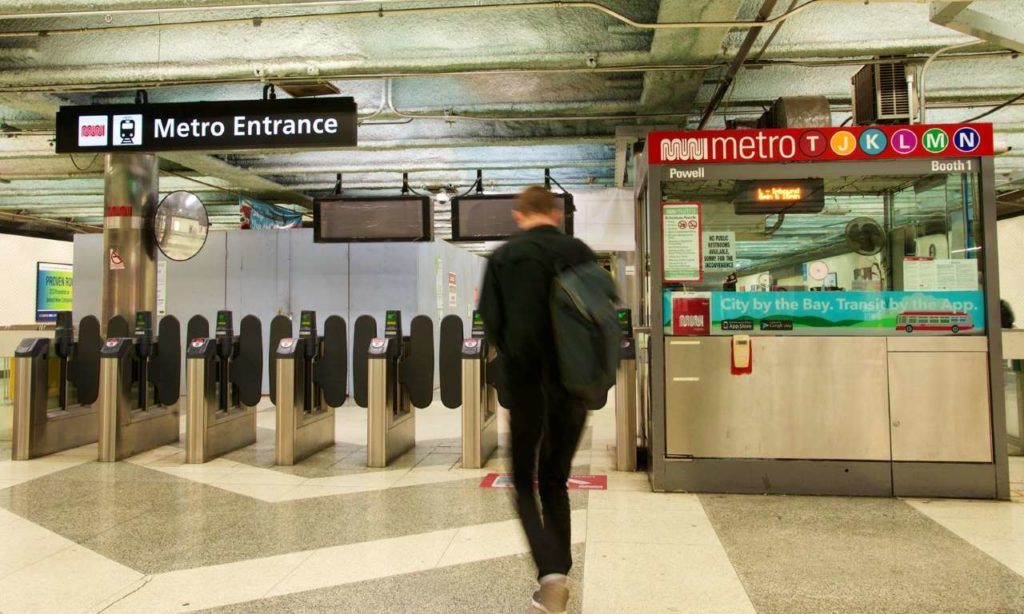 Transit Score: 80.4
Population: 805,235
Cable cars are the least of San Francisco's rich public transportation network. Besides Muni buses, trains, cable cars and streetcars that connect the city's neighborhoods, the Bay Area Rapid Transit (BART) elevated and subway trains connect the city with Oakland and the East Bay, the CalTrain commuter rail line connects the city with the San Francisco Bay Peninsula cities to the south and ferries ply the waters between the city, Oakland and Sausalito. The Powell Street Muni station is shown above.
1. New York City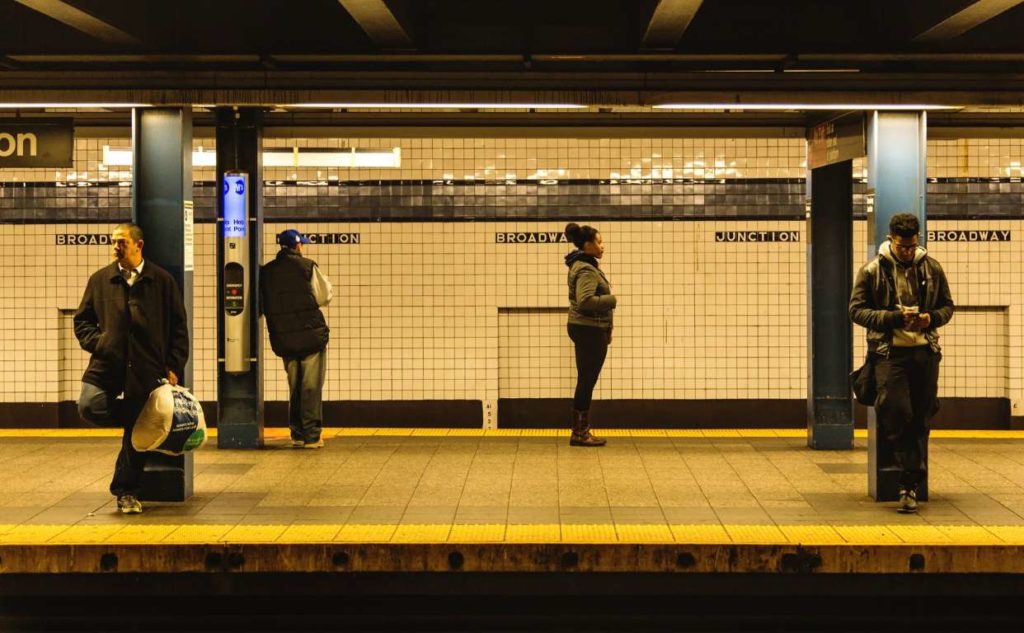 Transit Score: 84.1
Population: 8,175,133
In 2016, New York's Metropolitan Transportation Authority opened the new 34 St-Hudson Yards Station, extending subway service for the first time in 26 years. New York is known for its public transportation, with bike share programs and many miles of bike lanes as well as buses, subway lines and the Long Island Rail Road. Since the city is so densely populated with block after block chock full of services, many New Yorkers can live their entire lives without owning a car.
How is the public transportation in your area? Share with us in comments below or on our Facebook page.
To see the complete 30 list click here.
This feature first appeared in MSN.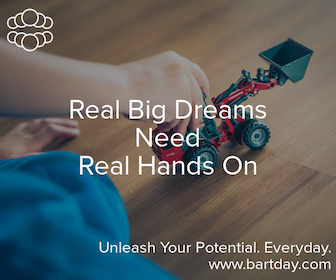 ---
For enquiries, product placements, sponsorships, and collaborations, connect with us at

[email protected]

. We'd love to hear from you!
---
Our humans need coffee too! Your support is highly appreciated, thank you!