Without clear, accessible streets, people with restricted mobility often face a tough choice in winter: struggle to cross icy sidewalks and snowbanks, or stay indoors. But it's very possible for cities to better design their winter strategies for people of all abilities.
On Thursday, January 4, 2018 the eastern seaboard braced itself for what became known as the "Bomb Cyclone"–a winter storm promising heavy snowfall and lashing winds. New York City, staring down the prospect of a foot of snow, canceled school; municipal courts shut down. But when Kay Ulanday Barrett, a poet who relies on a cane to get around, called in to the Worker's Compensation Board in the state to check if his meeting, scheduled for that day, was still happening, he was surprised to learn that it was. The board mediates benefits and claims disputes between people with injuries and disabilities and insurers; Barrett needed the hearing to ensure that he could still access his state disability benefits.
In an impassioned Facebook post, he wrote:
"When I called in, I clarified, 'so the schools and city courts are shut down, but they want Disabled people & people with chronic pain to attend in person or you'll take away their medical care & payments . . . in 12 inches of snow?' They answered Yes, without pause."
Ulanday Barrett's experience painfully illustrates how the needs of people with disabilities often go unnoticed or ignored. Snowstorms only compound the issue. For disabled people in cities, icy storms often mean extra days–sometimes weeks–stuck inside. "What bad weather does is exacerbate the mobility problems that people experience in a city under normal conditions," says Brent Toderian, founder of Toderian UrbanWorks, a Vancouver-based urban design consultancy, and former planning director in both Vancouver and the very snowy city of Calgary. "If you've designed a city badly–for instance, by prioritizing cars instead of people–it's going to be hard for people to get around, and bad weather makes things worse."
As this winter–and many winters before it–has painfully illustrated, most cities, particularly those in the U.S., have neither the design nor the logistical structures in place to make it possible for people with mobility issues to get around. Neighborhoods that prioritize the movement of cars over people tend to focus just on clearing streets, leaving sidewalks and pedestrian infrastructure a snowy mess. However, a handful of cities–particularly in Scandinavia and northern Canada–are taking a more comprehensive, inclusive approach to snow clearance, and furthering that effort by adding amenities that make cities in winter not only navigable for people with disabilities, but actually enjoyable.
New York, on the other hand, has a ways to go to support accessibility. During the Bomb Cyclone, the city's car-centered transit broke down in the face of all that snow. The city's Access-A-Ride service, a network of vans that can be scheduled to pick up and transport people with disabilities for whom accessing the subway poses a challenge, couldn't operate effectively. (A different but related issue is the lack of elevator access to the majority of the city's subway stations, and the failures of the subway system in general.) In advance of the Bomb Cyclone, the Access-A-Ride account tweeted: "With the impending snow and freezing temperatures, AAR customers may experience delays in their service, please reconsider travel unless medically necessary."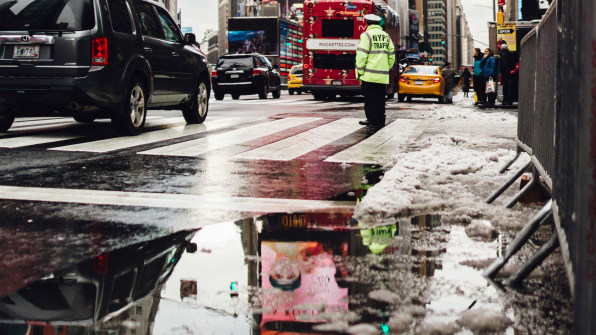 WHOSE JOB IS THE SNOW?
A core issue–in New York, and in many other cities across the U.S.–is that there is no city agency mandated to clear the sidewalks. The N.Y.C. Department of Sanitation takes care of the roads and most crosswalks; the Parks Department oversees the crosswalks leading to public parks, as well as the sidewalks bordering public spaces. The Department of Transportation takes care of bridges and overpasses, and the MTA clears the entrances to the subways. All other sidewalk maintenance–and that is most of the sidewalks–is the responsibility of private property owners.
Even with hefty fines in place (Chicago slaps repeat sidewalk-nonshoveling offenders with a $500 bill) you can imagine how easily enforcement and upkeep fall through the cracks, especially in a city struggling to dig out of a snowstorm. Many landlords in cities do not actually live in the buildings they own–and might not hire someone to shovel their sidewalks. Counting on citizens with shovels to go outside and clear the walkways in subfreezing temperatures, when they'd likely much rather remain in their pajamas, is not exactly a winning proposition for reliably navigable sidewalks. The scattershot approach to sidewalk clearance often leaves bus stops and curb cuts–the ramp-like divet at the end of sidewalks crucial for wheelchair access–piled high with snow. What results is a scene that I saw unfold several days after the Bomb Cyclone hit in New York: A woman with a walker, attempting to make her way to an Access-A-Ride van in lower Manhattan, had to step slowly over across a heap of snow piled up between the street and the sidewalk, because the curb cut further down the street hadn't been adequately cleared.
NYC is so unforgiving to pedestrians after it snows, especially those with reduced mobility. This curb cutout next to a @Chase bank is completely covered. pic.twitter.com/M56UkA0Rgu

— Jason Rabinowitz (@AirlineFlyer) January 8, 2018
People with disabilities often have to resort to requesting help with clearing sidewalks and navigating snowy paths. Community networking platforms like SeeClickFix, on which people can post requests for help or document local problems, or NextDoor, through which neighbors can keep in touch, often serve as the lifeline for people with disabilities in extreme weather conditions. But even then, people's needs fall through the cracks. SnowCrew, the SeeClickFix channel specifically for snow-removal requests, saw, for instance, around 650 requests nationally for shoveling help in the winter of 2016; just 20% of the requests were fulfilled. "It's a case where cities have to take a more proactive role," says SeeClickFix CEO Ben Berkowitz. Even though he's a staunch believer in the power of people showing up to help each other, that spirit can only go so far–too often, there's more people in need of help in snowstorms than those who volunteer to give it.
SNOWY CITIES THAT GET IT RIGHT
Stockholm, a poster city for effective snow management, has a more effective strategy. Traffikonteret, the city agency that manages streets, takes a regimented approach to clearance, starting with major transit thoroughfares, then to smaller residential streets (all of this is gridded out onto a color-coded map in the agency office). Unlike New York and other American cities, Traffikonteret also clears bike routes and sidewalks–they'll move the excess snow to the sidewalk on one side of the street, leaving the other side completely free, and clear paths to front doors on the storage side. Recently, Stockholm tested out a new snow removal policy, cringingly called "gender-equal" snow clearance because of how it prioritized clearing sidewalks and cycle paths over main vehicle roads. ("Gender-equal" refers to the fact that women, in larger numbers than men, use those routes, but surely "human scale" would've worked just as well.) While the policy was designed to have the attendant effect of also boosting accessibility for disabled people, who especially need clear sidewalks, it has faced some criticism as the city has struggled to keep bus transit running on time through snow-packed roads.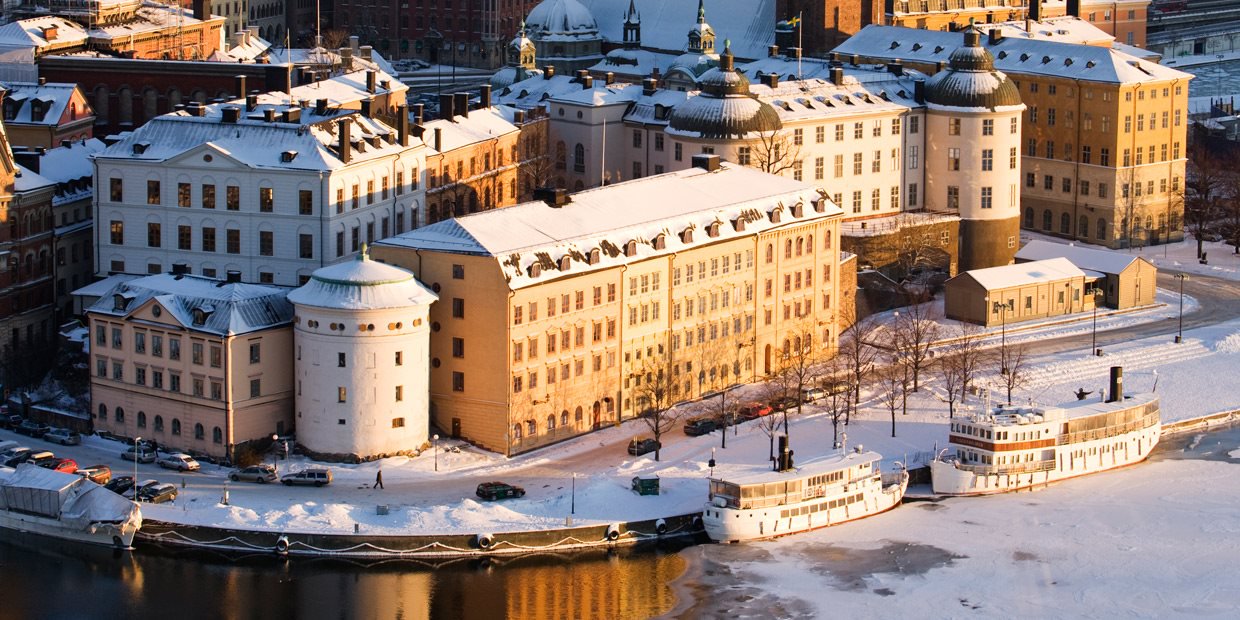 The key to accessibility, Toderian says, is to strike a balance between the two methods. "What you want in extreme weather circumstances are options," he says. "We have to deflate the argument of cars versus bikes, transit, and walking, and recognize that truly multimodal cities are the ones that will operate most effectively." Cities should gather the resources to perform a full street-utility assessment to determine which roads are most crucial for transit like buses or disability services like Access-A-Ride and prioritize clearing those first, and ideally, exert more responsibility over sidewalk and curb-cut clearance. More cities should also follow the lead of Burlington and prioritize clearing snow from parking spaces designated for handicapped users, and from curbside passenger loading zones.
But, Toderian says, "talking about snow clearance is the easy part." True winter accessibility, he says, begins with land use and neighborhood design. Communities that are designed to facilitate human interaction and easy access to resources–think those that feature small, walkable blocks with plenty of storefronts, cafes, and benches–tend to encourage people outside, even in freezing temperatures, and also tend to foster better relationships between neighbors, which is beneficial for people who need assistance making it out of their buildings. When it comes to supporting this type of dense, diverse development, the U.S. has much room for improvement; the benefit for winter accessibility should serve as another incentive for American cities to invest more heavily in building out such neighborhoods.
WINTER CITIES
Interestingly, Toderian says, the heightened focus on accessible cities mirrors the "winter city" movement that originated in the 90s and has gained more prominence lately, in which far-north cities like Stockholm, Denmark, and Edmonton, Canada, are using design and programming to make the outdoors accessible–even enjoyable–during the coldest months. In Edmonton, for instance, not only has the city installed more opportunities for winter recreation like ice skating, it's also developed heated bus stations that not only keep waiting passengers warm, but also ensure that the path from the station to the bus is snow-free for those with reduced mobility. The city's Winter Design Guidelines emphasize the need to design with people of all ages and abilities in mind, and mandate that the entrances to buildings and major public amenities like transit stations be barrier-free (without that little bump up at the door over which people frequently trip), and that the city install plenty of protected, warm seating and shelter areas in which people can rest and thaw as they go about their days.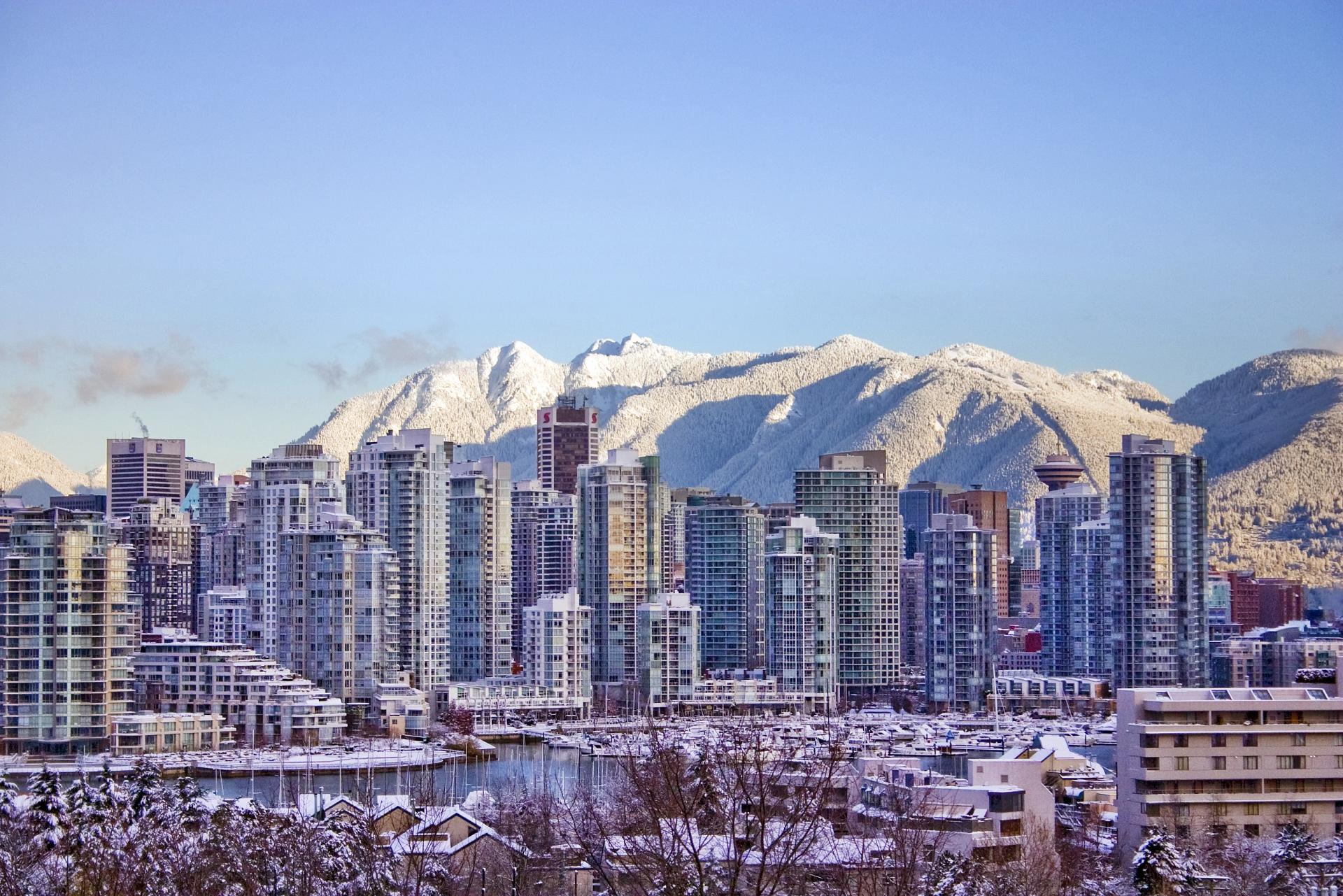 The first step for cities in supporting people with disabilities is recognizing the extreme difficulty of moving around in a snowstorm and accommodating accordingly, by designing a snow-removal strategy that originates from the perspective of diverse street users (and by not scheduling mandatory meetings in the midst of blizzards). But true winter accessibility can't stop there: Cities also have a responsibility to ensure that they're not only accessible during the winter months, but as pleasant and workable as they can be–for every type of navigator and resident.
This feature is written by EILLIE ANZILOTTI & originally appeared in FastCompany.


---
For enquiries, product placements, sponsorships, and collaborations, connect with us at

[email protected]

. We'd love to hear from you!
---
Our humans need coffee too! Your support is highly appreciated, thank you!