The first time I encountered Roberta, I was elbow-deep in a pot of kidney beans. It was winter in 2011, and she breezed into the kitchen chiming exuberant hellos, arms laden and radiating warmth. I was unemployed and volunteering at a community café, disenchanted with life and London.
It was impossible to stay that way around Roberta. A Brazilian immigrant in her forties, she revelled in the discovery of London and its culinary delights, her bags perpetually stuffed with edible trinkets – samosas from Whitechapel, gözleme from Green Lanes, croissants from Kensington. But what I most looked forward to were her own creations: cassava cake dense with coconut, ethereal polenta biscuits laced with lime, and irresistibly gooey cheese bread. She was a gifted cook, immeasurably capable, and utterly indefatigable. And yet, like all the other migrant women we cooked with, she was long-term unemployed. It was maddening and incomprehensible.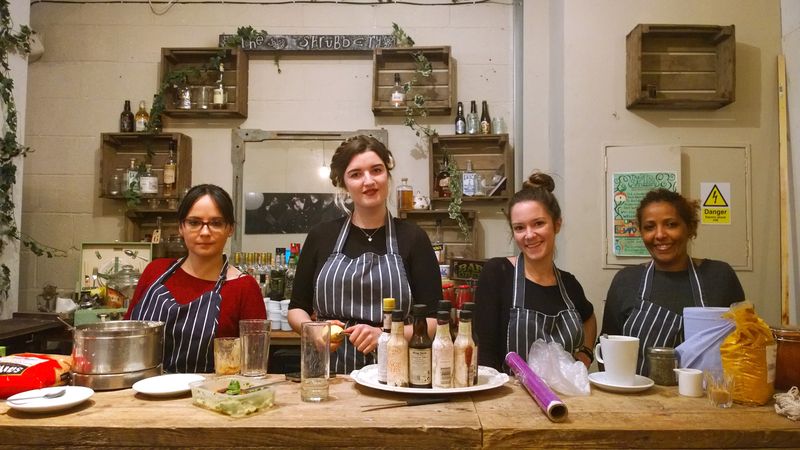 A year later, with Roberta at my side, I started Mazí Mas, a social enterprise that helps migrant and refugee women capitalise on their talent and passion for cooking by creating jobs for them within our catering business. Some months ago, we sought legal advice to address a persistent conundrum: how to structure Mazí Mas so that the charitable side, which provides training for women but does not make any money, did not jeopardise the profit-making side, which provides employment. We were bleeding money because of training overheads, which were devouring profit earmarked for reinvestment in jobs. Our idea was simple: to cleave the two sides, moving training under the umbrella of a new charity, where it would not interfere with business growth, and could attract more charitable funding.
Social enterprises are constitutionally excluded from most charitable funding. Funders balk at giving money to companies because revenue insinuates profit, and profit, the reasoning holds, is incompatible with charity.
Our model combines training and work, because we believe one cannot bring about lasting change without the other. In practice, this means investing heavily in a small number of women rather than spreading resources thinly among many. It also means measuring progress against targets that are hard to quantify, like confidence and leadership, rather than hewing to survey-ready metrics such as qualifications and income. Asking for £20,000 to train Asking to train 10 women for £20,000 will raise eyebrows, but proposing to evaluate the training via first-person narrative will get you laughed out of the room.
The Charity Commission wasn't going to approve any arrangement that suggested a two-way street between Mazí Mas and a hypothetical charity. And here we reached an impasse: they too believed that the activities of a charity should not benefit a private company – and that, in a word, was our model. We would have to erect a wall between the company and charity, which would not be allowed to train women for employment in Mazí Mas, nor privilege employees in allocating training places, because both of those arrangements would benefit the company.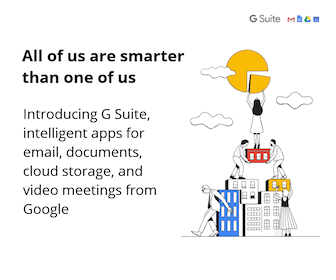 That's reasonable in purely profit-driven companies, which might end up indirectly distributing charity funds to private shareholders. But when the growth of a business is what fuels its social impact, more profit not only means more jobs, but also more training and auxiliary services, such as childcare and English classes.
Underlying all this is an antiquated understanding of how people's lives are bettered, and of what "charity" looks like. We seem to have lost sight of the fact that public benefit is an aggregate of private benefit. It is for as many people as possible to have financial and physical security, access to quality food, healthcare and housing, and the capacity to advocate for themselves. And the surest way to that goal is not, I promise you, volunteering. It is jobs. And jobs are created by businesses.
The Mazí Mas model approaches change progressively: rather than trying to help everyone at once, we help a small group of people, invest a lot up front, and then widen the circle as they find their feet and set off into the labour market. A woman who comes to us for a job may well leave Mazí Mas with a business, and can in turn employ more women like her. That £2,000 spent on training one woman starts to look like a pretty good deal if you take the long view.
I believe this fervently because I see it every day. Five years later, Roberta is Mazí Mas' general manager, responsible for recruiting women to join our training programme, and supporting their transition to other meaningful, fairly paid employment.
And her cheese bread is still deservedly famous – the single most requested of our recipes – and I have extracted a promise that in five years, if all else fails, I can have a job in her cheese bread empire.
This feature is written by Niki Kopcke, the founder of Mazí Mas, a restaurant that employs and trains refugee women, serving their home cooking. Originally appeared in The Guardian.
---
For enquiries, product placements, sponsorships, and collaborations, connect with us at

[email protected]

. We'd love to hear from you!
---
Our humans need coffee too! Your support is highly appreciated, thank you!