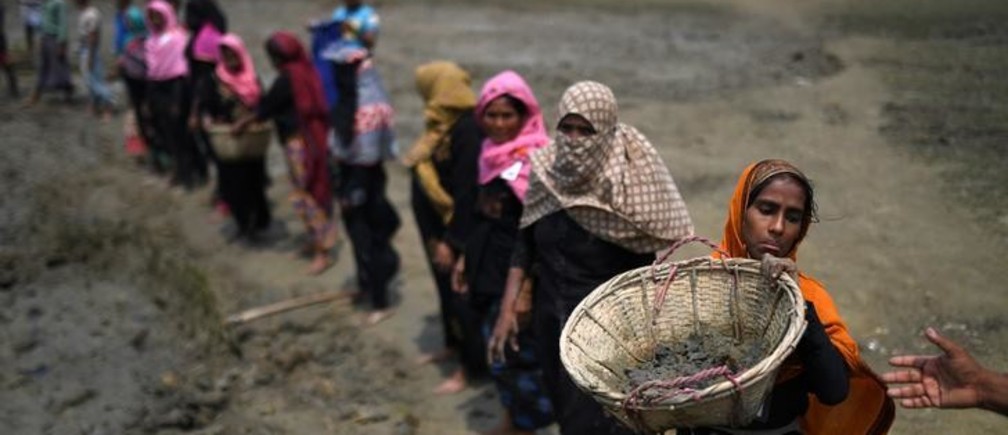 Where do most of the world's refugees come from? And where do they end up?
If you're conjuring up an image of people fleeing a wartorn nation and heading to a developed one, you may be surprised to learn that you're wide off the mark.
Some of the world's least developed countries – Uganda, Sudan, Ethiopia and Bangladesh – were among the 10 countries hosting the most refugees last year, according to a recent report by the UN Refugee Agency (UNHCR).
The research into global migration trends showed that Turkey, Pakistan, Uganda and Lebanon topped the list of destination countries at the end of 2017, followed by Iran and Germany.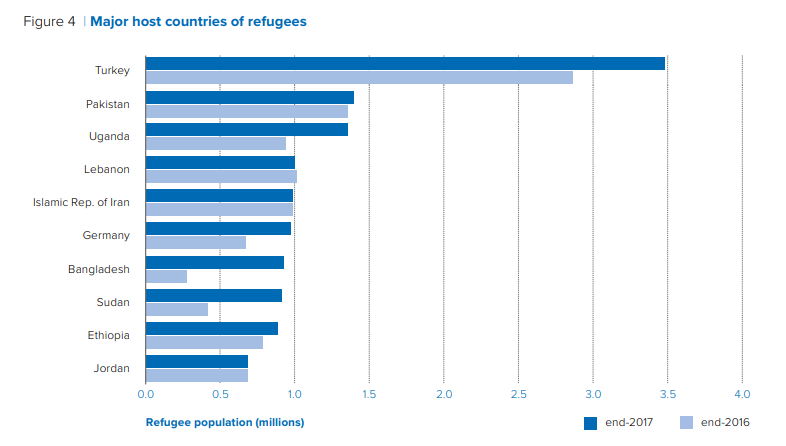 Turkey takes in by far the most refugees, and saw a 21% increase in its refugee population in 2017. Syrians, Iraqis, Iranians and Afghans made up the majority of its new arrivals.
Newly arrived refugees in Uganda came mainly from South Sudan and the Democratic Republic of Congo. There were 1.4 million of them last year, a 44% increase from 2016; many of them settling in Bidi Bidi, a refugee camp the size of a city.
Meanwhile, Germany's refugee population has been increasing year on year by 45%. It now stands at 970,400 refugees, most of whom come from Syria.
Last year, the number of newly registered refugees was 2.7 million – twice as many as in 2016 and close to the record number registered in 2014.
Where new refugees found asylum in 2017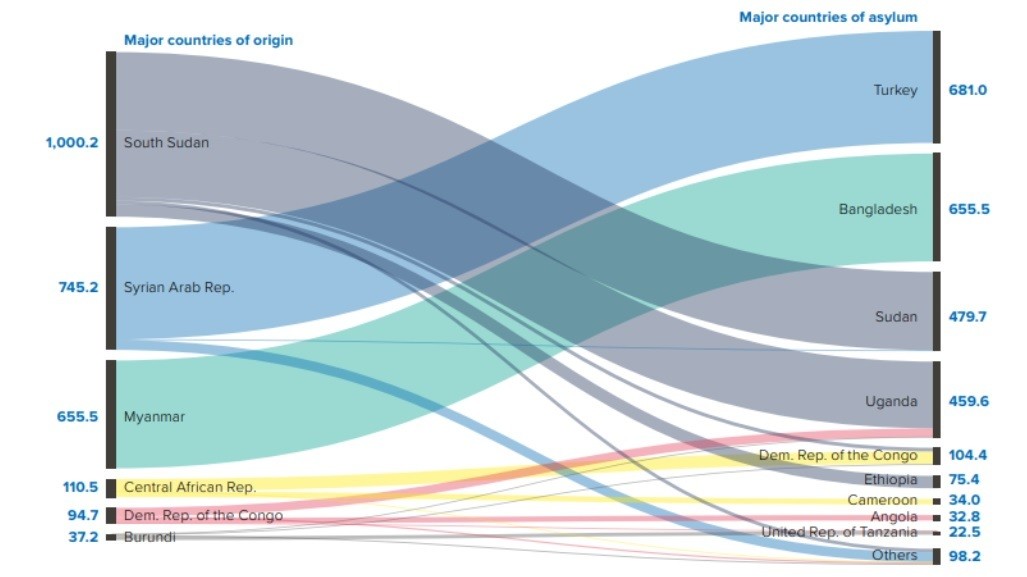 South Sudan
More than a million of the world's refugees came from South Sudan, pushed out by armed conflict, disease and malnutrition. Most of those people ended up in Sudan, Uganda, Ethiopia, the Democratic Republic of the Congo and Kenya.
Syrians made up the next largest group, with more than 700,000 newly registered in Turkey, Egypt, Lebanon, Greece and Jordan. The world's third largest group of new refugees originated from Myanmar, where Rohingya Muslims, stripped of their citizenship, fled violence in Rakhine State to seek safety in Bangladesh.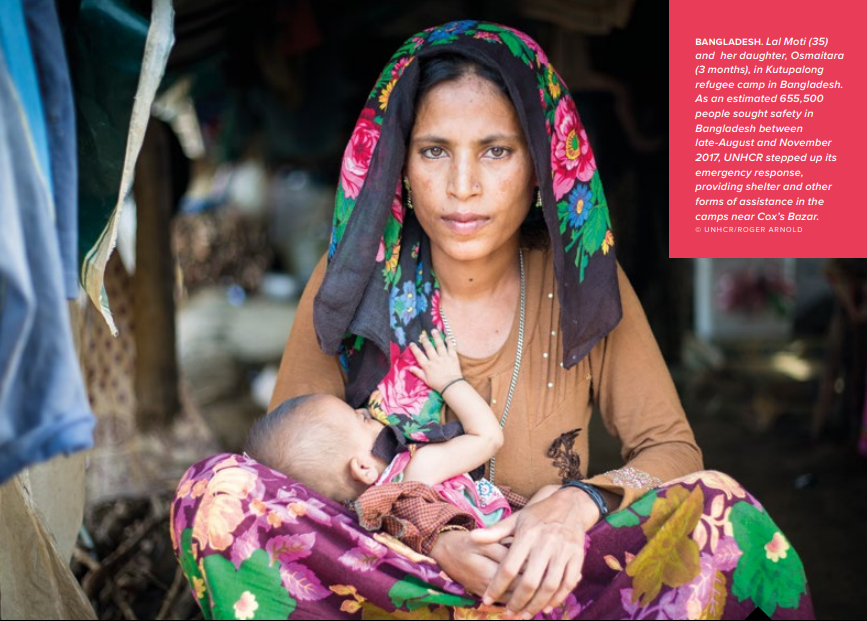 When you measure the number of refugees in a country relative to its existing population, Lebanon comes out as the country with the most refugees per 1,000 citizens, followed by Jordan, Turkey and Uganda.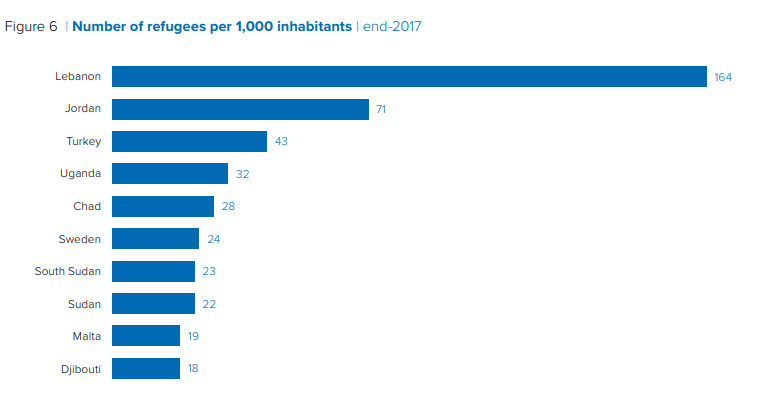 The UN report also shows how young the displaced population is, with children making up 53% of all refugees. That figure includes unaccompanied children as well as those who have been separated from their families.
This feature is written by Emma Charlton & originally appeared in World Economic Forum.



---
Our humans need coffee too! Your support is highly appreciated, thank you!