A four-season destination, the Big Apple is way more than Manhattan, but let's start there: Central Park is fabulous, great views mean long queues – so take our tip to dodge them – and the subway system is mind-boggling.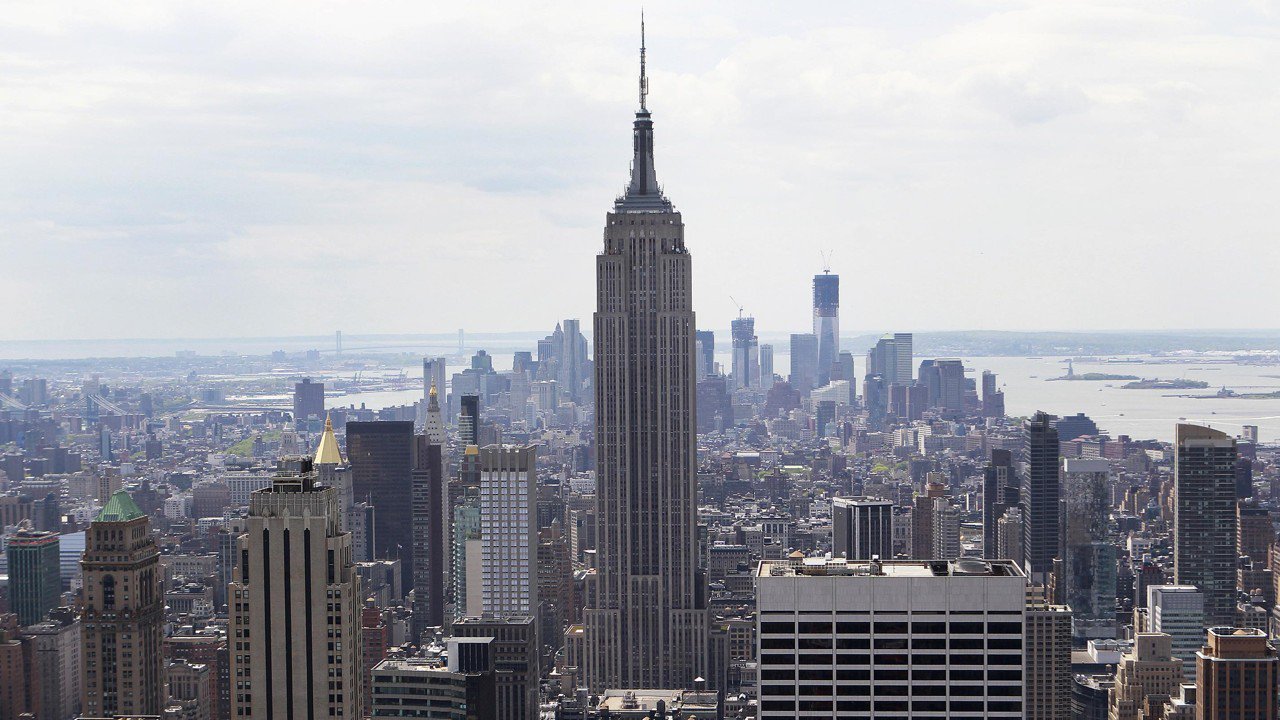 The Good
Last year, a record 60 million people visited the world's second most vertical city. (No prizes for guessing which metropolis is first.)
There's no "best" time to experience New York – winter can be enchanting, with thick snowfall followed by deep blue skies. Spring is popular, as temperatures start to rise and activity returns to the streets. (Those who know reckon New York's St Patrick's Day Parade is better than the one in Dublin.)
Summer sees the most reliable weather, not to mention the nation's best Fourth of July fireworks display. Drop by in October and you'll find the leaves in Central Park turning a mesmerising kaleidoscope of colours, or arrive in time for Macy's Thanksgiving Day Parade and stay for Black Friday, the busiest shopping day of the year.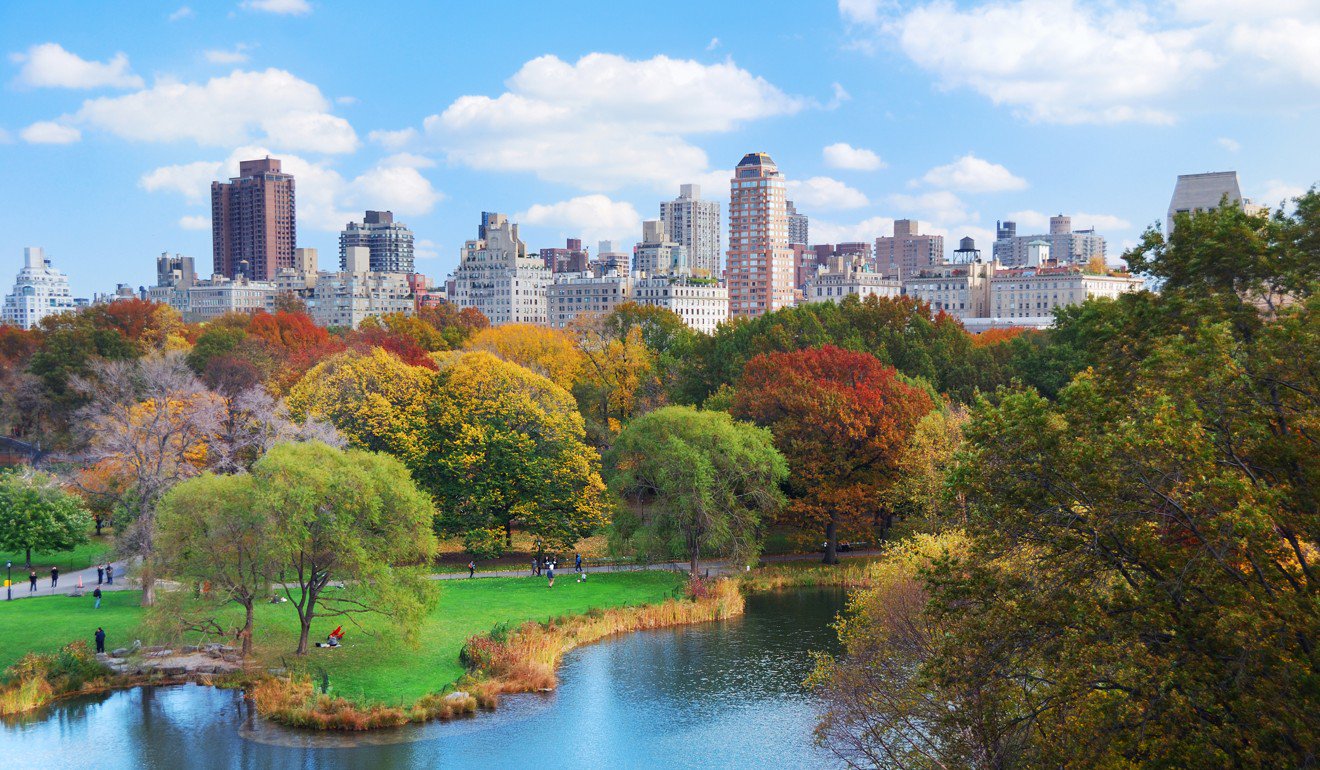 The Big Apple is made up of five boroughs. Brooklyn, Queens, The Bronx and Staten Island each have enough charisma to be a city in their own right but, for most visitors, Manhattan is New York. Prior to European contact, Mannahatta ("island of many hills") was home to the Lenape tribe, who, so the story goes, sold their hunting ground to the Dutch, who renamed it New Amsterdam before surrendering it to the English, who christened it New York.
The 1667 Treaty of Breda affirmed the English as owners, but the Dutch got a far more valuable prize: the Indonesian spice island of Run.
New York's must-see sights live up to and often surpass the hype.
Grab a US$2 hot dog at one of the stands in Central Park and wander amid the fountains, lakes and tree-lined avenues. Some locations might seem familiar, especially for movie buffs. Films such as Breakfast at Tiffany's (1961), Kramer vs Kramer (1979), Ghostbusters (1984) and When Harry Met Sally (1983) all feature scenes shot in Manhattan's green lung.
Still in Central Park, more than two million exhibits, span­ning 5,000 years, are displayed at the Metropolitan Museum of Art, one of the world's finest collections.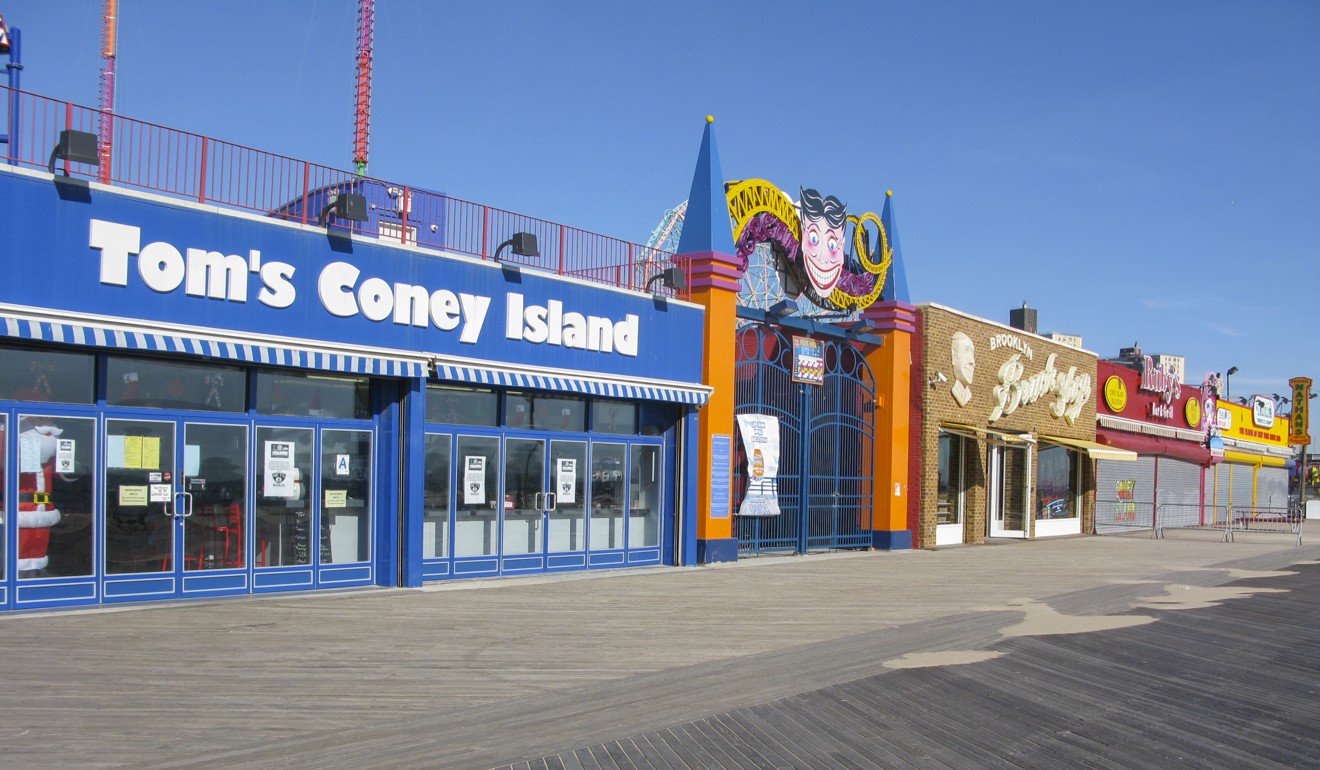 Next, stroll south along Fifth Avenue to the Empire State Building; the celebrated 1930s skyscraper that has its own zip code. After taking in the views from the 102nd floor Observatory, sign up for a Circle Lines cruise to the Statue of Liberty and Ellis Island, once the gateway to the American Dream and the nation's busiest immigrant inspection station.
To fully appreciate America's alpha city, it's essen­tial to see something of the other boroughs. Sample live music in the Bronx or enjoy dim sum in Queens, home to more than one Chinatown. Coney Island, in Brooklyn, is popular for its sandy beaches, amusement parks and hot-dog- eating contests, and there's no charge for the 25-minute ferry ride to Staten Island, although the vistas are worth a million dollars.
When the boat returns to Whitehall Terminal, in Lower Manhattan, head past Wall Street to the September 11 Memorial and Museum, which documents the 2001 terror attacks and honours those who lost their lives.
The Bad
Let's start the sightseeing tour, again, but maybe not in the depths of winter, when freezing conditions prompt local newspapers to offer tips on how to spot the symptoms of hypothermia.
Summer can be almost as unpleasant, with humidity levels to rival those of Hong Kong. And this TripAdvisor reviewer has some advice for anyone planning a visit to coincide with Black Friday: "Why would you want to shop on the most hideous shopping day of the year? Best thing to do that day is to go see tourist sights."
Check your change when you buy that US$2 Central Park hot dog. There have been reports that annual vending licences for lucra­tive sites can cost as much as US$290,000 and some unscrupulous hawkers have been charging naive visitors up to US$30 in a bid to recoup their outlay.
On leaving the park, be sure to follow Manhattan pedestrian etiquette or you can expect an earful of attitude. New Yorkers don't take kindly to tourists who stop abruptly to look at maps, gawp at skyscrapers, send text messages or pose for selfies. Strolling side by side holding hands is another no-no, but you live in Hong Kong and know better, right?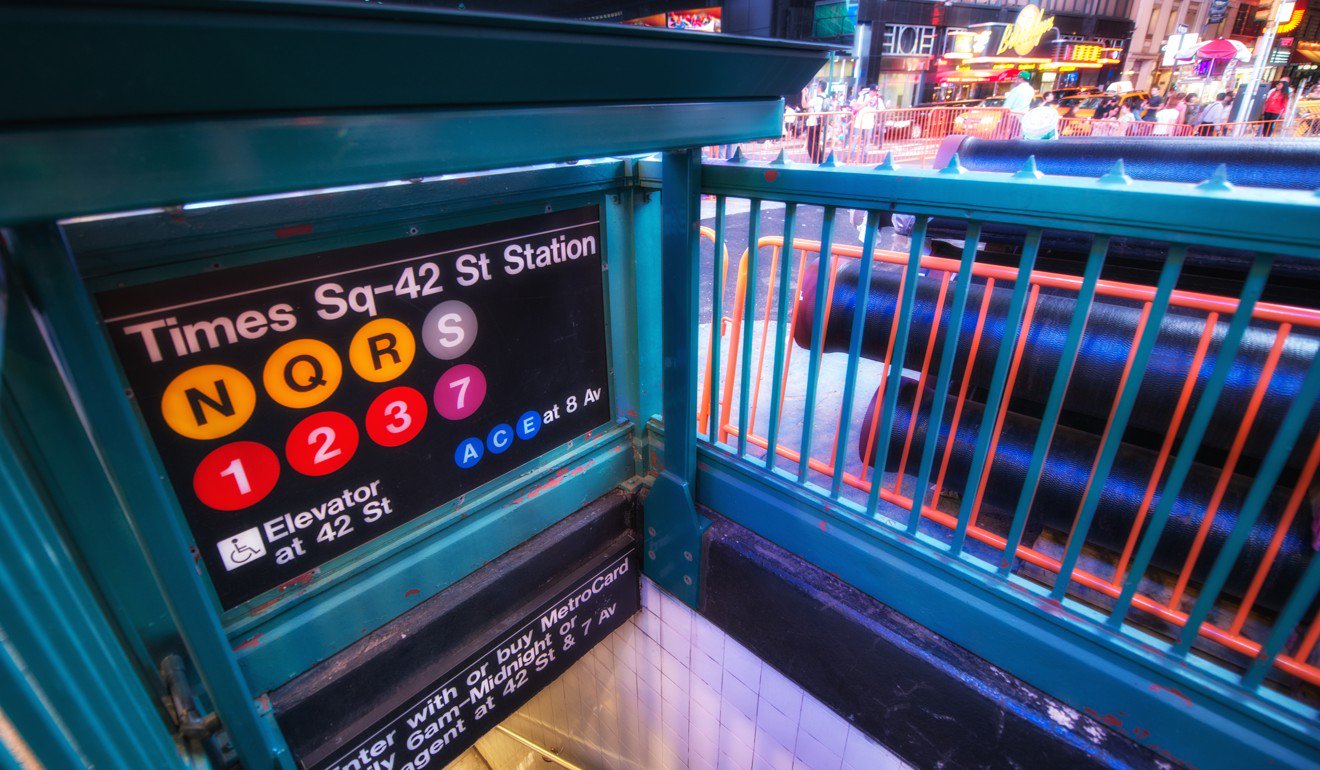 Consider walking from Central Park to the Empire State Building as the subway lacks the user-friendliness of our own MTR. In fact, it was recently judged to be the world's most complicated public-transport system by a team of mathematicians and theoretical physicists.
The boffins discovered that out-of-towners have difficulty working out which train to take and how to pay. Nor could they make sense of all the multicoloured lines on the subway map.
Tourists who do manage to suss out the sub­way will probably arrive at the 9/11 Memorial via the newly opened World Trade Centre Transportation Hub. The distinctive bird-shaped structure was completed years behind schedule and US$2 billion over budget, prompting architects and media commenta­tors to question whether the world's most expensive train station is a white dove or a white elephant.
Queues for the Empire State Building lifts usually stretch around the block, so walk back up Fifth Avenue to the Rockefeller Centre's multi-floor observation deck, the Top of the Rock. It's cheaper, the lines are shorter and you get to include the Empire State Building in your photos.
And rather than paying for a pricey Circle Line sightseeing cruise, part with a paltry US$2.75 for a seat on the NYC Ferry (until recently the East River Ferry), which offers great views of the skyline and Brooklyn Bridge.
Only about 300 tickets are available each day for sightseers wanting to climb the 354 narrow steps that spiral up inside the Statue of Liberty's crown. If you haven't book­ed in advance, console yourself that the Staten Island ferry passes close by or gaze at Lady Liberty from the less touristy surroundings of Red Hook Pier, in Brooklyn.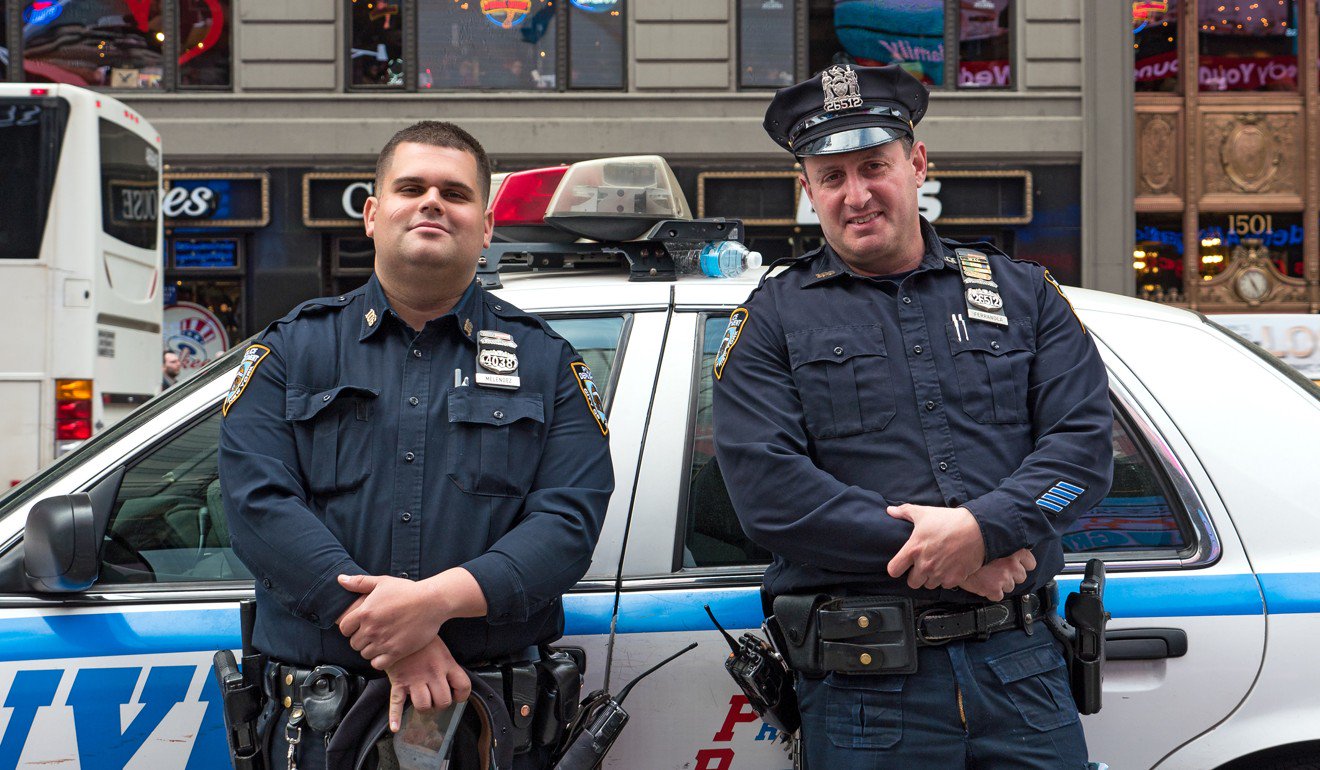 The Ugly
November 28, 2012, was a red-letter day in the Big Apple's illustrious history – at least with New York's finest. Not a single murder, shooting, stabbing or other incidence of violent crime was reported in a 24-hour period. Good news, certainly, but the fact that a felony-free day had never been recorded before, or since, says something about levels of crime in some of the city's neighbourhoods.
This feature is written by Tim Pile & originally appeared in South China Morning Post.



---
For enquiries, product placements, sponsorships, and collaborations, connect with us at

[email protected]

. We'd love to hear from you!
---
Our humans need coffee too! Your support is highly appreciated, thank you!