An idyllic Cornish beach has been criticised for the placement of a rock out at sea. From Ben Nevis being 'too high' and the Louvre being 'not very interesting', finicky visitor reviews are now commonplace.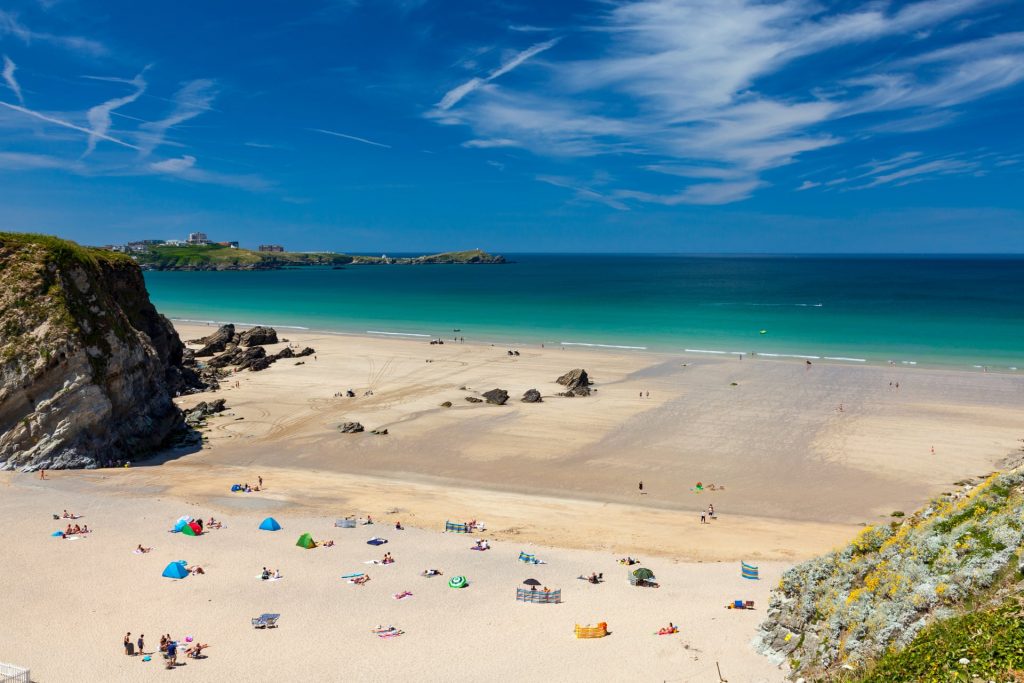 Lusty Glaze beach in Newquay, Cornwall, might have been 2017's beach of the year, but it has a long way to go before it is beyond criticism. Representatives of the privately owned cove posted on its Facebook page this week to flag up a review from one visitor, who complained about hurting her leg on a rock on the beach.
"Something needs to be done about this rock as it is covered in beautiful waves and nobody can see it!" she wrote, prompting more than 100 comments ridiculing the request. "Good grief!" said one. "Sand, rocks and waves! Whatever is happening to our beaches?!?"
But staff at Lusty Glaze said this wasn't even the strangest comment they had received over the years, flagging up: "What time do the waves start?" and: "When will the dolphins appear?" as other examples.
But looking beyond the UK, it seems that tourist destinations around the world – however majestic – have long been afflicted with finicky visitor reviews. In 2014, one TripAdvisor reviewer (the aptly named GrimTraveller) left a one-star review of the UK's highest mountain, Ben Nevis, describing it as "'very steep and too high". "The climb basically went on for far too long," GrimTraveller wrote. "The long walk back down was boring and again took too long … this attraction is free but I can't imagine anyone – and I mean anyone – paying to climb this."
Another reviewer on the site described the Grand Canyon as "nothing special" while one dismissed the Sydney Opera House as a "silly damned egg carton".
In fact, nowhere in the world seems to be above a one-star review on TripAdvisor. One visitor to the Louvre – who explained they had finally made it to the Parisian gallery after 30 years – described it as: "Not very interesting at all."
A past survey of travel agents by Thomas Cook and Abta revealed more tourist complaints. "On my holiday to Goa in India, I was disgusted to find that almost every restaurant served curry. I don't like spicy food at all," said one. "Topless sunbathing on the beach should be banned. The holiday was ruined, as my husband spent all day looking at other women," said another.
Beaches do seem to prove troublesome. One holidaymaker reportedly complained that: "The sand was not like the sand in the brochure," while another said: "The beach was too sandy." It all raises the question: why ever leave the house?
Some interesting comments from readers include :
This feature is written by Will Coldwell & originally appeared in The Guardian.

---
For enquiries, product placements, sponsorships, and collaborations, connect with us at

[email protected]

. We'd love to hear from you!
---
Our humans need coffee too! Your support is highly appreciated, thank you!