Over the past decade, the infrastructure of retail has entirely changed as a result of advances in technology. In fact, what was once considered a business model that was sustainable, has transformed almost entirely. These days, consumers are able to receive products faster than ever before through e-commerce solutions that have modernized shopping locally, nationally and globally. An unforeseen challenge of this change has been a significant impact on the environment. This has necessitated a focus on environmental solutions and a commitment to sustainability by business leaders. Whether it's addressing decreased employment caused by automation or practices that are sometimes wasteful to accommodate the need for efficiency, solutions must be found.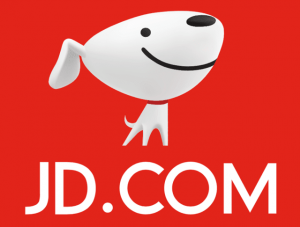 In China, JD.com, which is also known as JingDong, has led the way in the area of sustainability and the implementation of business practices that are environmentally friendly. This company is highly regarded for serving as an example of how to integrate sustainability into an established and highly successful operation. They serve China's population of more than a billion people with a high level of efficiency, which is why it's often compared to Amazon.
Launched by Richard Liu, JingDong became acquainted with innovation in the retail space early on when the SARS epidemic hit China. At the time, the company had about a dozen physical locations and needed to find a solution to address the problem caused by SARS. That answer was implementing an online shopping platform that was easy for customers to use. Richard Liu was able to scale the business and earn the accolades of many loyal customers. The company ended up serving 300 million users on a regular basis and more than a billion customers had packages delivered. It was a testament of how a business can face a potentially devastating event, and turn things around with remarkable results.
It's one thing to understand the need for sustainability but implementing practices to support sustainability is an entirely different level of commitment. JD.com has embraced the challenge by transforming their shipping, manufacturing and warehousing practices in a way that's more environmentally friendly. It isn't about having vague plans concerning the future, it's about putting practices in place, and JingDong has done just that. If you review the company's most recent Corporate Social Responsibility Report, you'll find achievements that are quite impressive. For starters, they have not only made changes that affect everyday operations, but they have developed partnerships and involved community members for a more wide-reaching impact.
The Corporate Social Responsibility Report offers insights into changes like the company's implementation of a solar photovoltaic (PV) power generation system that has been placed on the rooftop of their Shanghai Asia location. In fact, by the year 2030, they will have become operators of the largest rooftop photovoltaic power system in the world, which will encompass an area greater than 77 square miles. They also have a plan that's quite extensive and focuses on the reduction of carbon emissions.
One of the most exciting changes made by JD.com is the implementation of new energy vehicles that are environmentally friendly. These vehicles use renewable fuel as well as alternative powertrain. They include hybrid, hydrogen-powered and all-electric vehicles. The company has plans to deploy thousands of new energy vehicles throughout China, and this endeavor has already been launched. Similarly, the company has implemented a program called the Green Stream Initiative in which they collaborate with others in the industry to optimize the utilization of resources through technologies that reduce emissions. This has been coupled with the $147 million JD Logistics Green Fund, among other programs that demonstrate the company's commitment to sustainability.
---
For enquiries, product placements, sponsorships, and collaborations, connect with us at

[email protected]

. We'd love to hear from you!
---
Our humans need coffee too! Your support is highly appreciated, thank you!