Commuting and getting around in the city is an inevitable part of urban life. We all travel to different places, whether it be for work, for school, chores, entertainment or many other reasons; And when we're outside there are some essential items that we should always bring.
This list is a quick rundown of the must-have accessories for the urban commuter.
Price: $29.99
This sleek, slim, and sturdy power bank boasts 10,000 mAh of power. This should be enough to give you about two to three full charges. If you want to share, there are three charging ports: two USB-A and one USB-C.
Recharging this power bank is also versatile. You can connect it using the micro USB input of through the USB-C port if you have a USB-C to USB-C charging cable.
Buy this in Amazon or the official site.
Price: $239.00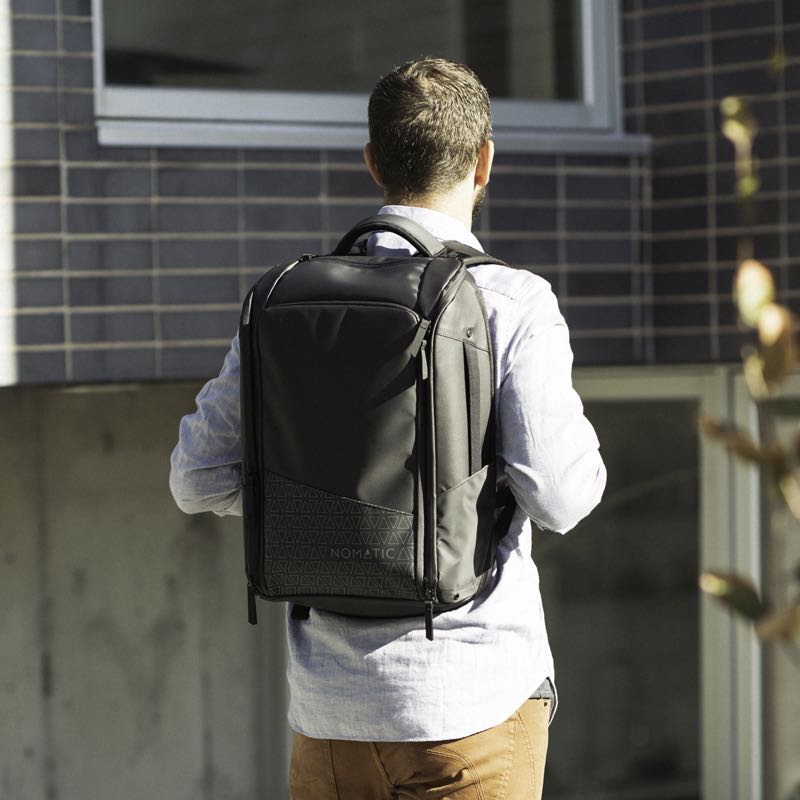 This classy backpack will be your companion even in less than ideal weather conditions. It is made of waterproof zippers and water-resistant materials, making it ready for sudden bursts of rain.  For security, there is an RFID blocking pocket. It has spacious compartments where you can organise your laptop, notebooks, phone, water bottle and other small items.
Buy this in Amazon or the official site.
Price: $129.99
For those who love the convenience of earbuds but hate wires getting in the way, Galaxy Buds is the solution. It is powered by Bluetooth 5.0, making connection seamless. It is light and comfortable in the ears. Sound isolation is impressive. The battery will take a long time before running out. It can even be charged wirelessly so you can take advantage of the S10's power-sharing capabilities.
Buy this in Amazon or the official site.
Price: $28.00
This stylish bottle will keep you hydrated throughout the day. The design of this bottle makes it almost like an accessory.  The size and shape are also ideal for carrying around and keeping in your bag. The 375 mL is also sufficient for a quick water break during workouts.
Buy this in Amazon or the official site.
Price: $22.95
What makes this umbrella unique is its double canopy construction. This lets the wind pass through the vents and makes it less susceptible to flipping during heavy downpours. Despite its sturdy construction, it is still light, folds easily and easy to carry around. It opens and closes easily with the press of a button. As a plus, it comes in different colours and patterns to accommodate just about everyone.
Buy this in Amazon or the official site.
Price: $399.99
This portable device will make binge-watching during long commutes a joy. It is also great if you want to catch up on your emails and to eliminate some tasks in your to-do list. It is easy to carry around due to its thin and lightweight form factor. It comes with a resilient battery and an OLED display which packs a punch of colours.
Buy this in Amazon or the official site.
Price: $199.79
The gorgeous AMOLED display of this watch from Huawei will not only tell you the time but will also provide you with your phone's notifications and messages. It is compatible with both iOS and Android devices. With the companion Huawei Health app, this watch even doubles as a fitness tracker. Every dollar spent on this device is worth it.
Buy this in Amazon or the official site.
Price: $179.99
If books are more of your thing instead of binge-watching, this e-reader is the best pick. The display is sharp and paper-like. It even comes with an adjustable backlight and blue light filter for maximum comfort. The build is elegant, durable, and waterproof. It can store up to 6,000 books. That's definitely more than enough books for your day's commutes.
Buy this in the official site.
---
For enquiries, product placements, sponsorships, and collaborations, connect with us at

[email protected]

. We'd love to hear from you!
---
Our humans need coffee too! Your support is highly appreciated, thank you!