During your idle time or hangout with friends, some music to jam along with is great. Bluetooth speakers are the best for the task — they're portable, loud, and easy to use.
Here are our top picks for the Bluetooth speakers you can get your hands on today.
This device is the ultimate pool party companion. With an IPX7 rating, these speakers can withstand being submerged in water. In the sound department, this is awesome. The bass is well-defined. The overall sound is punchy and balanced.
The battery life is exactly as long as what you would expect from a device of this price range. It is easily capable of lasting for 24 hours. If you are also in need of some phone battery, this device also doubles as a mini charging hub.
Get this now on Amazon.
When it comes to speakers, Bose is one of the best brands and these speakers don't disappoint. Trebles, mids, and basses are very much present with its True 360-degree coverage. Sound distortion is kept to a minimum. This device comes in a compact and portable build, making it easy to bring with you pretty much wherever you would need it.
In terms of battery life, it lasts a decent 16 hours before needing to be recharged. It can also be paired with multiple devices just in case everyone wants to share what's on their playlist.
Get this now on Amazon.
The sound output of this device is the definition of power. It can easily immerse an entire room with sound. Even with its loud volume, you can discern the highs and lows of the music being played. It also has full waterproofing, making it great for parties. The design is compact and portable and its battery can last up to 13 hours.
Get this now on Amazon.
Beats are known for their quality sound. This creation of theirs is yet another success. Delivering volume which can cut through a room and packed in a gorgeous design and robust build, you are definitely making a great investment by buying this one.  While not waterproof, it can withstand some splashes. The rechargeable battery can last up to 12-hours.
Get this now on Amazon.
With and IP67 rating, these speakers are dustproof and waterproof. This, in conjunction with its rugged, portable, and buoyant design makes it perfect for hikers and swimmers. In terms of sound, this one does not disappoint. BOOM 3 delivers loud and immersive 360-degree sound with deep and accurate bass, all carefully balanced so you can hear every note It has the power, the volume, the bass, and the clear vocals you are looking for. The battery can last up to 15 hours.
Get this now on Amazon.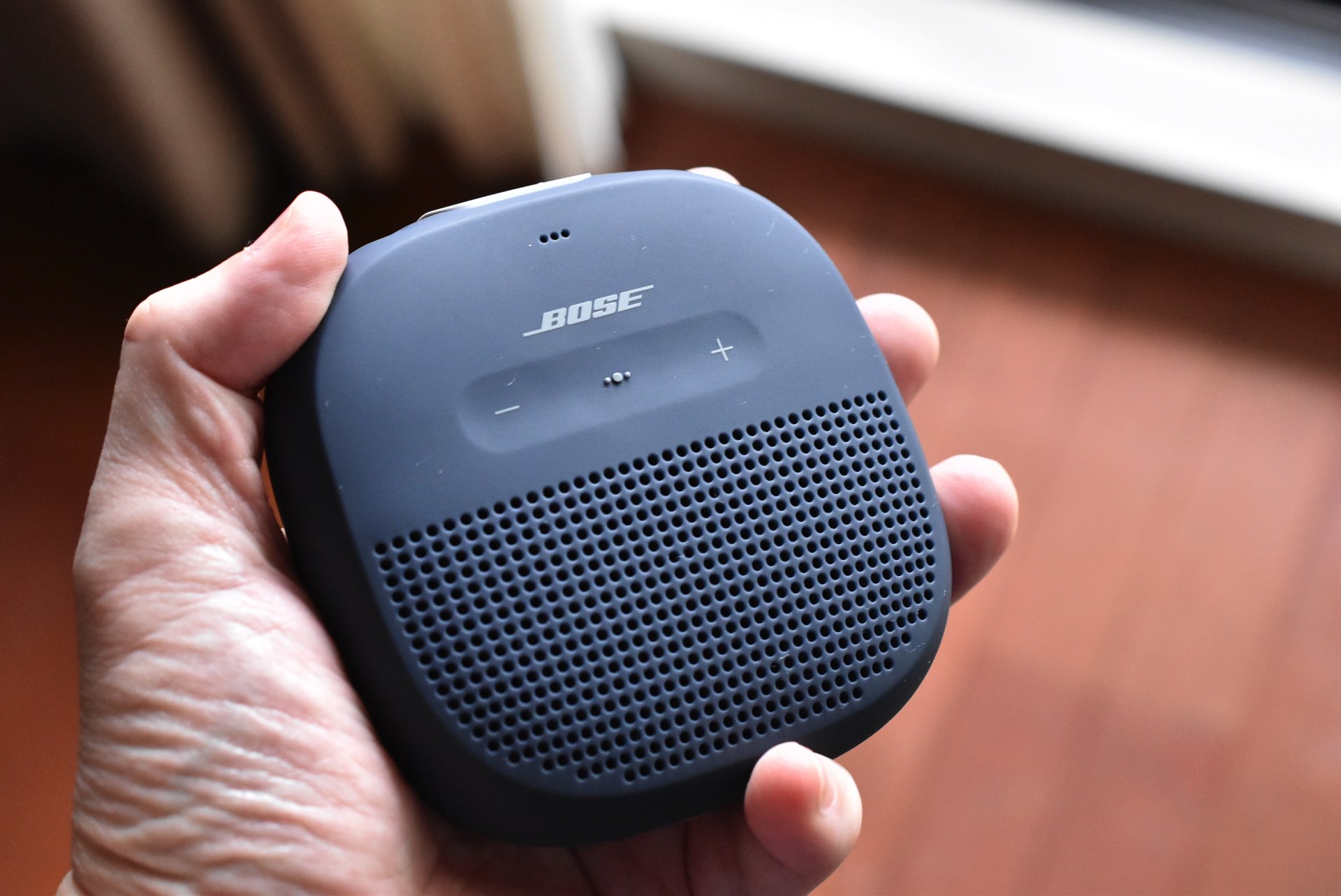 This model from Bose may be small but don't let its size fool you. You can fit it in your pocket yet the music that it brings out can easily fill the entire room. Compared to other competitors in this price range, this one is a definite standout. Bose even managed to put in full waterproofing on this one, which even some higher-end devices cannot say they have. The rechargeable battery can last for up to 6 hours. Easily portable and light, it is a perfect companion for outdoor or camping trips. However, if you're looking for a speaker for inside the home, Bose also produces a range of soundbar options to elevate your movie and music experience. Here's a review of Bose Solo 5 soundbar, one of the brand's standalone units.
Get this now on Amazon.
The small size of this device might make you think it cannot do much. However, it boasts power which makes sure that your tunes are heard loud and clear. It comes with waterproofing and can last up to 10 hours on a single battery charge. The 360 design of this device gives an immersive music experience you might not get from its rivals.
Get this now on Amazon.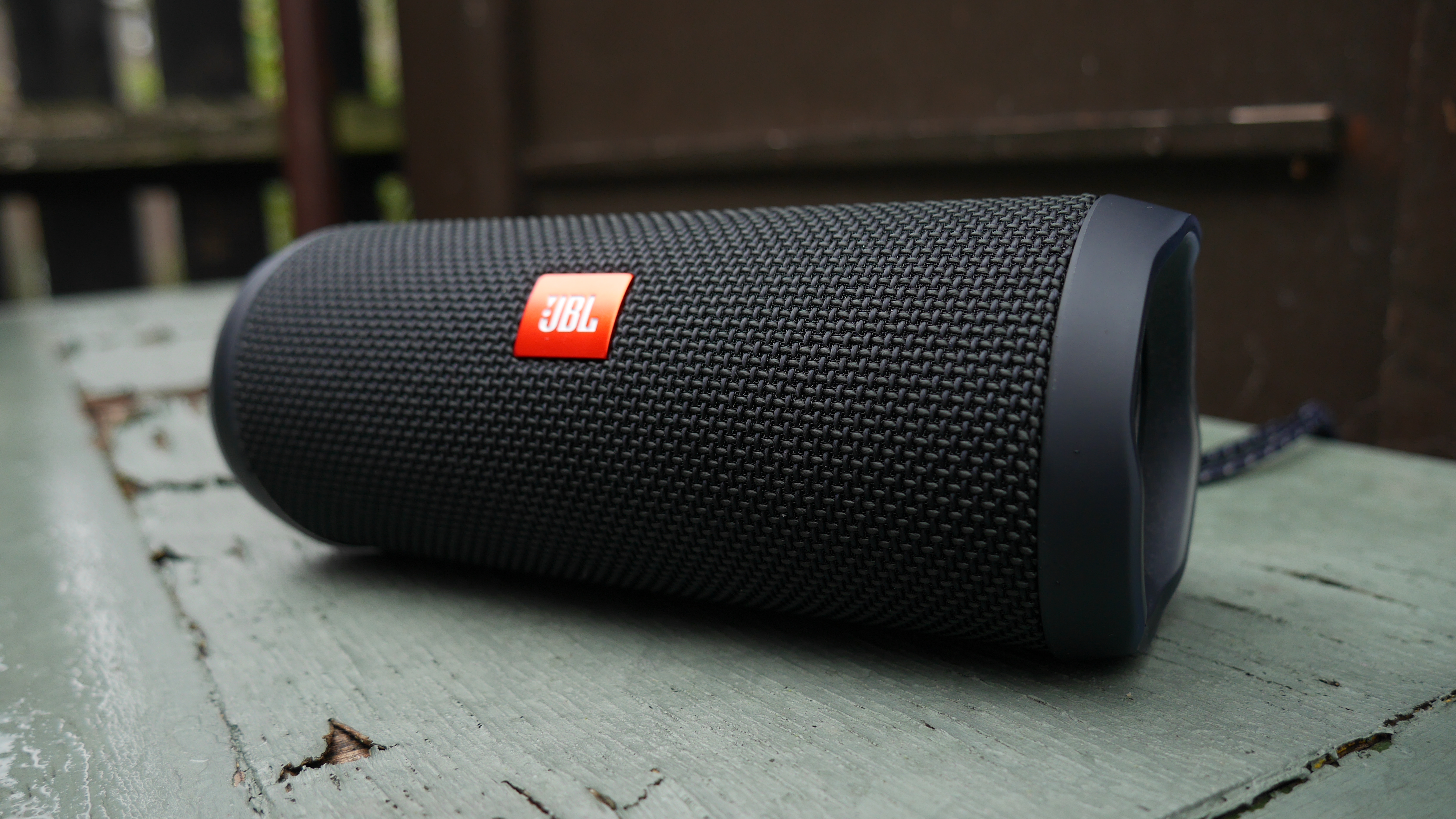 This device is fully waterproof, stylish, and rugged. It delivers a heart-pounding sound which covers everything from the trebles, mid, and basses. It is also covered with durable fabric to keep it safe from damage. The battery can last up to 12 on a single charge. You can also link it with other JBL connect+ enabled speakers together to amplify the party.
Get this now on Amazon.
SoundCore Boost outputs balanced sound with outstanding clarity. Vocals are crisp and the bass is distinguishable. It is compact and very portable. It also comes with a decent battery life and an IPX5 rating. This rating means it can withstand some splashes but nothing grand as being fully immersed in water for long periods. The rechargeable battery can last for up to 10 hours.
Get this now on Amazon.
Closing this list is this affordable device from Tribit.  For its price, the sound and features are impeccable.  Its state of the art bass radiators and dual 6W power drivers deliver shocking sound without distortion even at maximum volume. It even has an IPX7 rating, that is, it is fully waterproof. Lightweight, compact, and portable, this is the one to bring with you for your sound needs. The battery life is astounding at around 24 hours tops.
Get this now on Amazon.
---
For enquiries, product placements, sponsorships, and collaborations, connect with us at

[email protected]

. We'd love to hear from you!
---
Our humans need coffee too! Your support is highly appreciated, thank you!