The UN Department of Economic and Social Affairs (UN DESA) predicts that future increases in the world's urban population will be concentrated in just a few countries. India, China and Nigeria are together expected to account for 35% of the projected growth in the world's urban population until 2050; of these three, the absolute growth in urban population is projected to be the highest in India. In terms of sheer numbers, the largest urban transformation of the 21st century is thus happening in India, and the Indian real estate and infrastructure industry is a key contributor to this growth.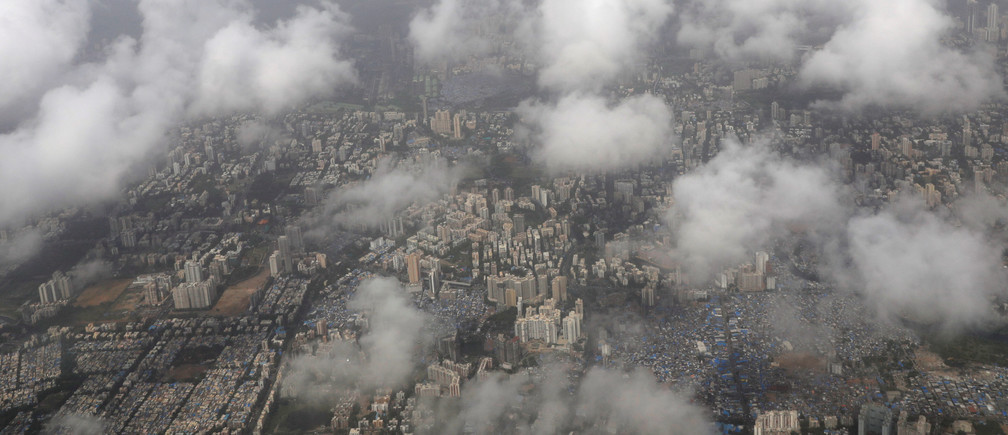 India's real estate sector is expected to contribute 13% to the country's GDP by 2025 and reach a market size of $1 trillion by 2030. However, the environmental footprint of the Indian real estate industry is also mounting. Buildings in India account for 40% energy use, 30% raw material use, 20% water use and 20% land use; they also generate 30% of solid waste and 20% of water effluents. The sector is responsible for 24% of India's annual CO2 emissions, contributing to global warming and poor air quality. It is therefore critical that India adopts a holistic and sustainable approach to real estate development.
Is the world prepared to bear the brunt of unsustainable urban growth in India? India's urbanization is globally relevant for several reasons:

1. A global growth engine propelled by cities
According to World Bank estimates, India will continue to be the fastest growing major economy in the world, with 7.5% GDP growth predicted in the next two years. It is already one of the most sought-after foreign-investment destinations and is expected to become the third largest consumer economy by 2025. A young demographic base, growing income levels, expanding (globalized) middle-class and stable democracy has propelled India into the league of major global economic powers.
India's unique pattern of urbanization is not a corollary, but a driving force of this growth story. Its cities contribute about two-thirds of its economic output and are the main recipients of FDI. Seventy per cent of future employment is expected to be generated in Indian cities, with emerging cities (population less than 1 million) driving consumption expenditure. With 70% of India's built environment for 2030 yet to take shape, its impending urban transformation also represents significant opportunities for domestic and international investments.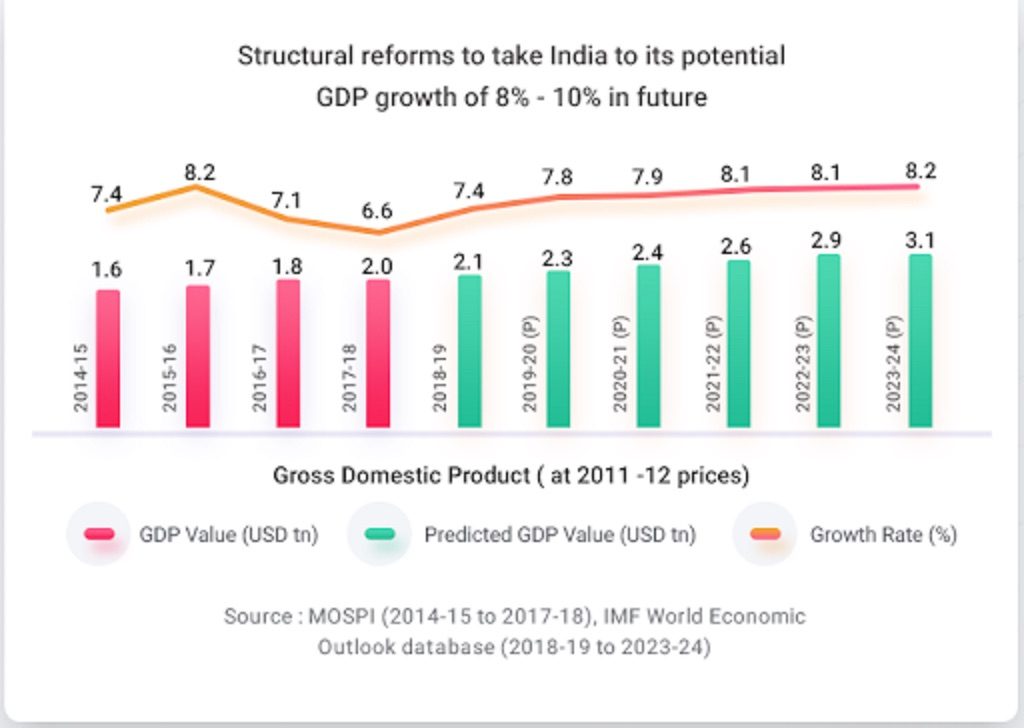 However, this urban success story demands a closer look. Many of India's metropolises and cities contend with unsustainable levels of stress on infrastructure, resources and public services. To achieve sustainable growth, these cities will have to become more liveable and safe with clean air; adequate infrastructure; reliable utilities; and opportunities for learning and employment.
The solution lies in inclusive urbanization processes that prioritize quality of life for all, focusing especially on the needs of vulnerable urban groups for employment, housing, sanitation, healthcare and education. Most importantly, planning must incorporate long-term resource sensitivity and community involvement at every step, while benchmarking smart and measurable outcomes for all stakeholders.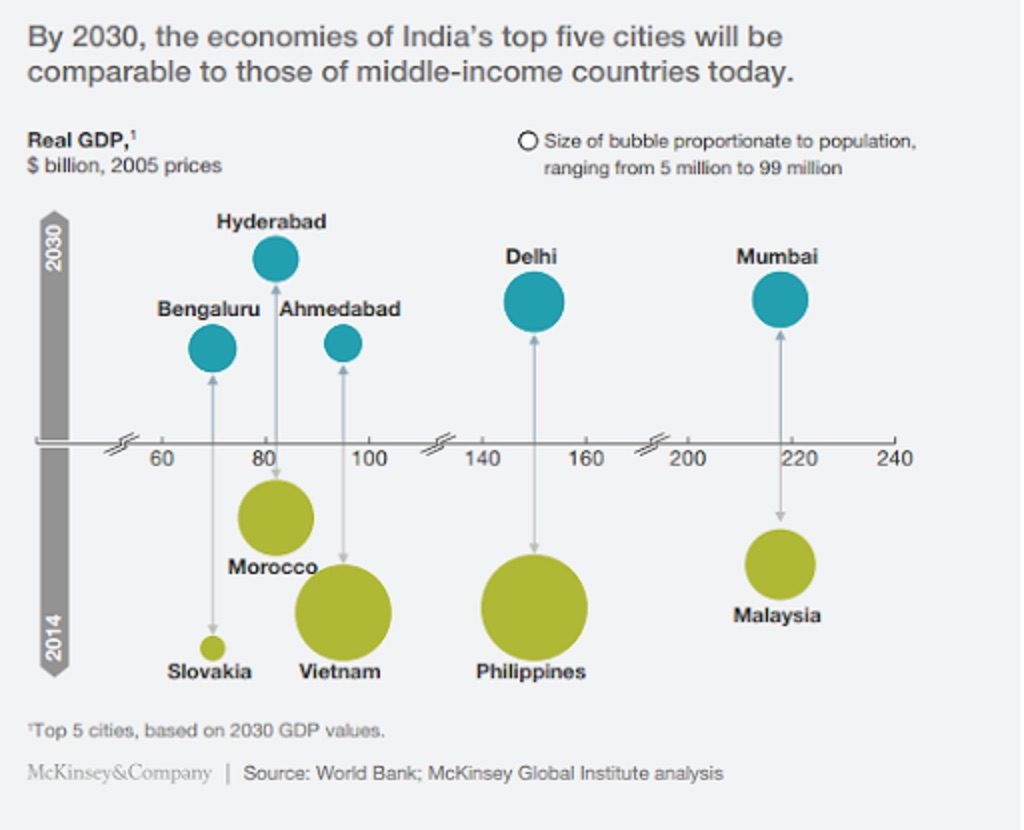 2. An urban laboratory for the world
Ninety percent of the world's urban population growth by 2050 is expected to occur in Asia and Africa, in countries with socio-economic profiles comparable to India. Interestingly, India is currently at a unique tipping point in its journey of urban development, with 300 million new urban residents projected by the same year. A plurality of cultures, languages, climate zones and landscapes, combined with the Indian government's efforts towards citizen-focused urban development, means that India is poised to establish unique global benchmarks in sustainable urbanization. The study and findings from its rapidly advancing urban agglomerations can help emerging Asian and African countries design policies and strategy to better prepare for their local influx and growth.

3. India's contribution to the UN SGDs
The world is now in the third year of the Sustainable Development Goals (SDG) and making Indian cities inclusive, sustainable, resilient and safe is critical to achieving the global 2030 Agenda. We all understand that building cities is capital-intensive and requires long-term planning. However, the way in which India's cities grow will define how it achieves its SDGs. This "how" must incorporate resilience to mitigate climate risk and productivity loss; ensure inclusivity; and be biodiverse and socially vibrant. This is the vision for India, and the good news is that we are already making sustainable urban development a priority.
Renewable energy. India registered a growth of approximately ~67% in wind power production in the last four years and also recorded its biggest ever solar power capacity addition of 5525.98 MW in 2017-18.
Policy-driven urban rejuvenation. Realising the importance of managing the process of urbanization, the government has launched visionary programmes such as Atal Mission for Rejuvenation and Urban Transformation (AMRUT), 100 Smart Cities Mission, Housing for All (PMAY) and Swachh Bharat Mission. These initiatives seek to ensure that urban progress is accessible to all and quality of life is enhanced.
A "green" built environment. Of the 60 major opportunities related to delivering the UN SDGs, six of them fall in the net-zero energy buildings (NZEB) sector: affordable housing; energy-efficient buildings; resilient cities; durable and modular buildings; smart metering; and water and sanitation infrastructure. India's green buildings market is estimated to double by 2022, supported by growing awareness and policy provision. The private sector is already a key contributor to the green buildings movement in India and is driving consumer awareness and innovation, via initiatives such as the Mahindra – TERI Centre of Excellence for Sustainable Habitats.
This article is written by Sangeeta Prasad, Managing director, CEO, Mahindra Lifespace Developers.
Originally appeared in World Economic Forum.

---
For enquiries, product placements, sponsorships, and collaborations, connect with us at

[email protected]

. We'd love to hear from you!
---
Our humans need coffee too! Your support is highly appreciated, thank you!