When it comes to a country's reputation, bigger definitely isn't better.
With a combined population of less than 27 million (slightly less than Texas) and a combined GDP of just less than $1.8 trillion (similar to all of Russia), the Nordic countries of Sweden, Norway, Finland and Denmark each earned a top 10 ranking in a new study of country reputation announced today by Reputation Institute. Other top 10 countries — Switzerland, New Zealand, Canada, Australia, the Netherlands and Ireland — underscore results from the study that aesthetic and political traits, together with feel good" attributes and ethics, drive a country's reputation.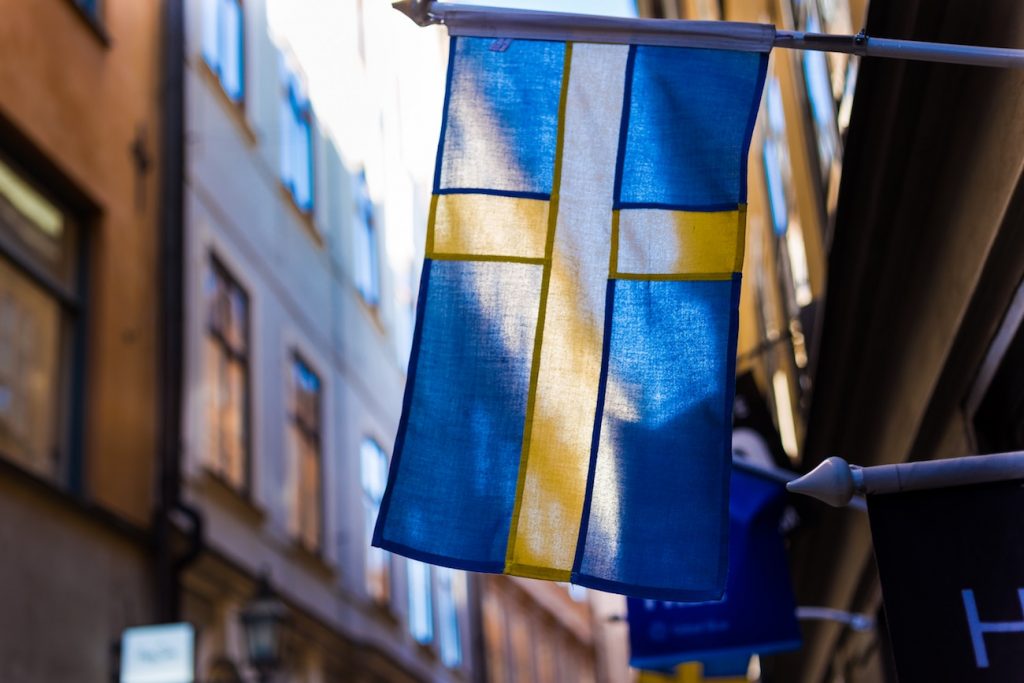 The top 10 most reputable countries, with Sweden leading the way for a consecutive year, all received "strong" scores for being ethical with high transparency and low corruption. Conversely, the world's superpowers, including the U.S., China and Russia, all received overall country reputation ratings in the "weak" range. Views of the U.S.'s transparency and corruption levels, for example, have reached historic lows although external views of the U.S. as being favorable for business leaped to the "strong" range.
The 2019 Country RepTrak® study was conducted in March and April by Reputation Institute, a global technology-driven provider of reputation measurement and management services. The study is based on more than 58,000 individual ratings among the general public across the former G8 economies: Canada, France, Germany, Italy, Japan, Russia, the UK, and the US. Each country was rated on three dimensions – Appealing Environment, Effective Government and Advanced Economy.
In addition to its overall #1 rating, Sweden is number one in ethical behavior, followed closely by the other Nordic countries. In the study, Sweden earned scores in the "excellent" range — the highest attainable — as a country that's friendly, safe, beautiful, offers an appealing lifestyle, is enjoyable, ethical, transparent, and low in corruption.
"Being welcoming, safe, beautiful and highly principled continues to drive a country's reputation. These drivers alone account for more than half of a country's reputation," said Nicolas Georges Trad, COO at Reputation Institute and responsible for the company's global operations. "Just like the most reputable companies and CEOs in the world, the countries with the strongest reputations are proactive when it comes to managing public perception."
"Sweden's excellent reputation is a tremendous asset," said Madeleine Sjöstedt, Director General at the Swedish Institute, a government agency that generates positive awareness about Sweden outside of the country. "The more positive associations others have of Sweden, the better conditions for trade, international cooperation, investment, attraction of international students and tourism."
The 10 countries with the best reputation in the world, according to the 2019 Country RepTrak are:
01. Sweden
02. Switzerland
03. Norway
04. Finland
05. New Zealand
06. Canada
07. Denmark
08. Australia
09. Netherlands
10. Ireland
2019 Country RepTrak Highlights
Five countries made it into the "excellent" tier of country reputation – Sweden, Switzerland, Norway, Finland and New Zealand.
Six of the top 10 are European countries.
Eight of the 10 most reputable countries also rank among the top 10 in the 2019 World Happiness Ranking (2019 World Happiness Index).
Italy is the only country with a significantly stronger emotional connection among foreigners than locals.
UK, Saudi Arabia, France, Israel and Venezuela experienced drastic reputation declines while Vietnam, Algeria,
Singapore, Switzerland and Poland had the largest year-over- year reputation gains.
Since the Brexit referendum of 2016, the U.K's country reputation has polarized. Its external reputation among the G8 has declined sharply, dropping from strong to average in 2019, while it's self-reputation continues to be in the strong range.
Canada outperforms most countries in willingness to work, live and study. Its economic immigration system has been called a "role model" among countries in the Organization for Economic Cooperation.
"While overall country reputation stabilized in 2019, half of the countries in this year's study earned a weak or a poor rating," said Trad. "We have learned from the 2019 Country RepTrak that country reputation is much less about GDP, country size or population and much more about a country's ability to develop an appealing environment, to communicate ethical behavior and create a 'feel-good factor.'"
---
About Reputation Institute
Reputation Institute helps leaders at the world's largest companies build credibility with the people that matter most by delivering data-driven insights about how they are truly perceived. We do this with RepTrak®, an unrivaled technology that provides actionable insights encompassing industry, competitors, and company-level analysis. Past and present clients have included Whirlpool, Barnes & Noble, The Estée Lauder Companies, JP Morgan Chase & Co., LEGO, P&G, Cisco, AB inBev, and Telefonica, among many others. For more information, please visit http://www.reputationinstitute.com.
---
For enquiries, product placements, sponsorships, and collaborations, connect with us at

[email protected]

. We'd love to hear from you!
---
Our humans need coffee too! Your support is highly appreciated, thank you!