When you run your own business, it only makes sense that your goal is development and growth. The way they can achieve great success starts with giving the people what they want. In today's modern world, everyone is looking for urban and trendy businesses that can cope with the rapid changes happening around them.
To keep your business going strong and manage to compete in the busy market, you need to keep up with all the trends and understand your customers. Here are some ways to help make your small business more urban and trendy.
Go Online
Nowadays, most people find it easier to connect with their favorite businesses online. Virtual markets are more practical and have become very popular over recent years. That is why it is important for rising small businesses to build a strong online presence where customers can easily find and connect with them. Your small company should build an interactive website that grasps the attention of any potential customer and attracts them towards your products or services. It's imperative to build a strong social media presence to communicate and interact with your target audience directly and grow your business' reputation. Make sure your website or any online page of your growing establishment has all the necessary information that will lead people to you, such as addresses, direct links, and the general orientation of your business. All this information will make it easier for your online audience to understand why your company is worth dealing with. 
Invest in Trendy Elements
If your small business's target audience is urban youth, then you may need to invest in trendy elements that will attract them and make your business stand out in the crowd. For example, if you own a bar, it is a good idea to invest in neon signs for beer enthusiasts who will find it interesting to walk into a place with such trendy decorations. Depending on the type of business you run, you can always use simple elements to grab your target demographic's attention. It requires some research on your part to establish what your customers want and invest in the right elements to keep them returning to your establishment. 

Get Creative with Marketing
Marketing is the most powerful tool that can bring a lot of success to your business. Working on creative marketing strategies for your young business will make it a lot more trendy and relatable to the urban public who are constantly looking for practical developments to benefit from. Trendy consumers, nowadays, always look for products and services that understand their needs and work ethically to provide the best business experience. If you market your establishment smartly and add creative elements to your strategies, you will surely make your products or services stand out and attract more customers. 
Hire Motivated Employees
The key to having a trendy and urban business is having motivated employees who understand the mainstream trends and urban public. Your employees will give you insight on how you can take your small business to the next level and connect with your target audience more effectively.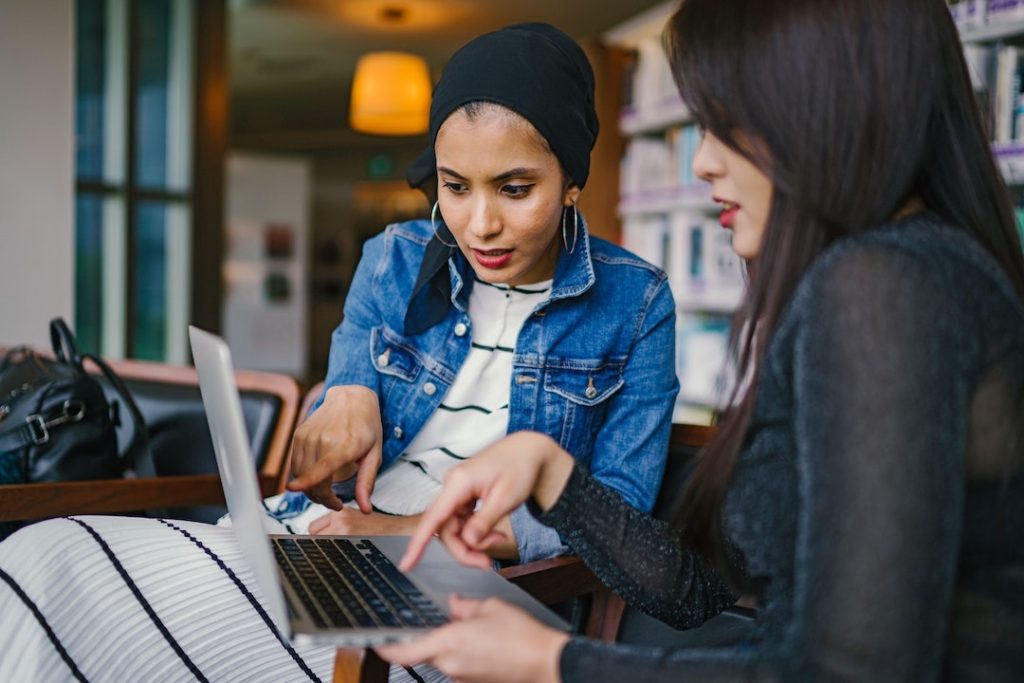 Hiring motivated employees will guarantee success in the market, especially if they come from the same demographic you are targeting as they understand their needs and what they are looking for better than anyone else.
Provide Strong Customer Service
Customers always look for businesses that provide the best possible customer services and care. Even as a small business, you must consider building a strong customer service reputation to know your customers better and to start working towards pleasing them more. Not only will you be helping your customers with queries when you provide proper customer care, but you will also collect feedback and learn more about the current trends to help you develop your business.
Running a small business can be very exciting and rewarding. Since we live in an age where mainstream trends rule the urban population, it is vital that growing businesses cope with all the changes and understand them to make it in the market. If you are trying to make your small establishment more trendy and relatable to the urban public, make sure you do enough research to understand what your target audience wants and how you can cater to their demands. Make sure you build a strong online presence and hire employees who know all about the trends to help you achieve success. There is no limit as to how you can build, develop, and improve your small business in the urban and trendy market.
---
Our humans need coffee too! Your support is highly appreciated, thank you!