JanSport has a wide array of bags and the backpack is just one of them. Mostly used by the students going to school surprisingly enough it is also used by many going to offices. There would always be a backpack bag from JanSport that will fit for any occasion.
JanSport Right Pack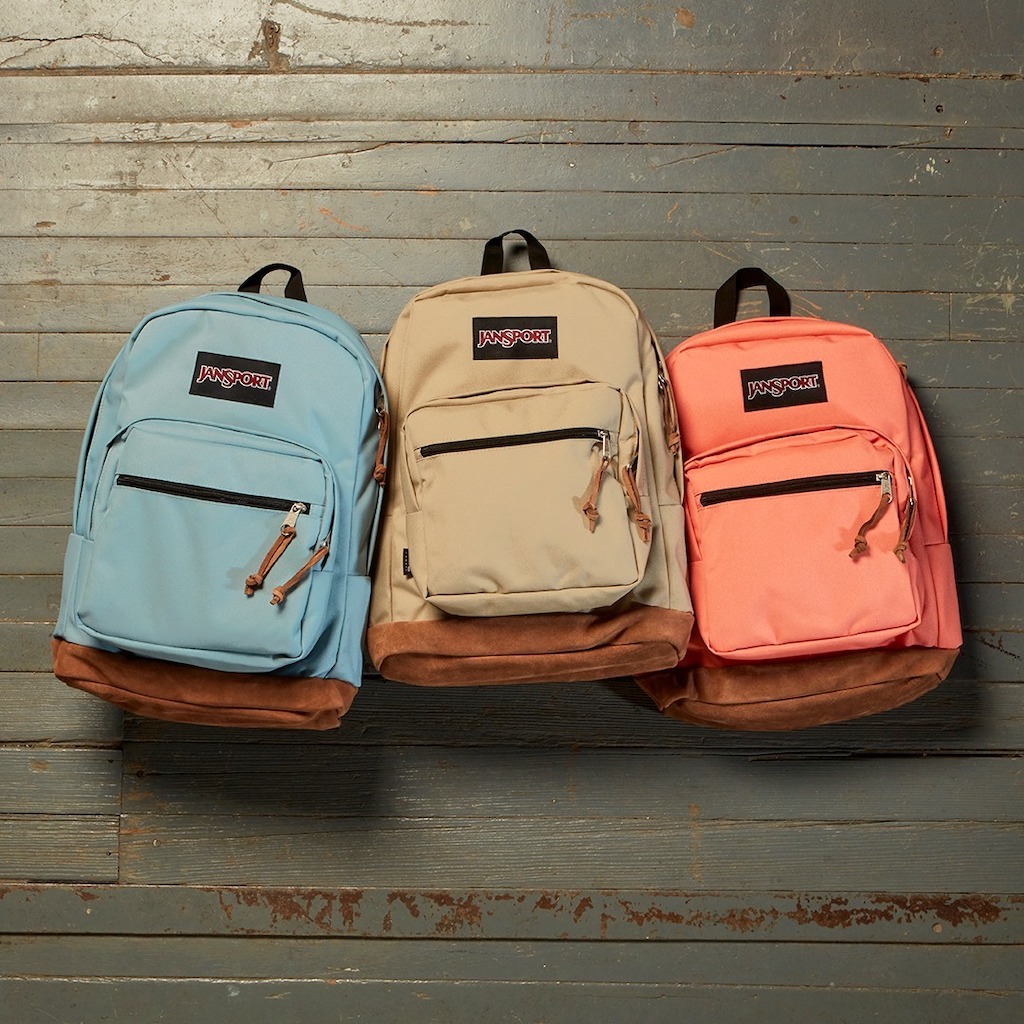 This backpack has 3 main pockets for storage. A front stash compartment, a utility pocket with an organizer and a large compartment comes with a laptop sleeve. A Mac Book Pro 13 inch will fit the largest section (but might be hard to fit in the laptop sleeve). With 30+ choices of colours and styles to choose from, there will always be a bag for you.
Specs
Capacity : 1900 cu in / 31 L
Dimensions: 18″ x 13″ x 8.5″ / 46 x 33 x 21 cm
Fabric: 915 Denier Cordura / Suede Leather Bottom
Laptop Dimensions: 10.5″ x 11″ x 1″ / 27 x 28 x 3 cm
Weight: 1 lb 4 oz / 0.6 kg
JanSport Big Student Backpack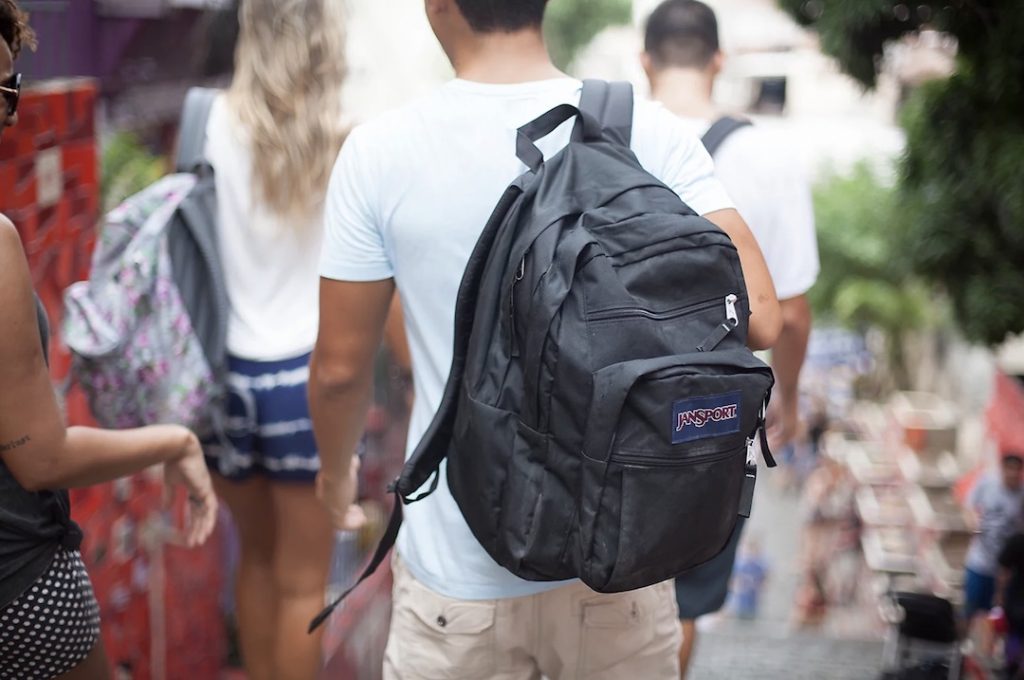 Who doesn't want more pockets and zippers. From the name "Big Student Backpack" it doesn't have "Big" in its name for nothing. Boasting a 15 inch compartment for the laptop, this beast of a bag can hold a bit more than our previous entry. With a side compartment for a water bottle or even use it as a storage for a compact umbrella, this is worth it for its price. The material used might be different from the "JanSport Right Pack" but that doesn't mean it's not of quality.
Specs
Capacity : 2100 cu in / 34 L
Dimensions: 18″ x 13″ x 8.5″ / 46 x 33 x 21 cm
Laptop Dimensions: 15″ x 10.2″ x 1″ / 38 x 26 x 2 cm
Weight: 1 lb 8 oz / 0.6 kg
JanSport Hatchet Backpack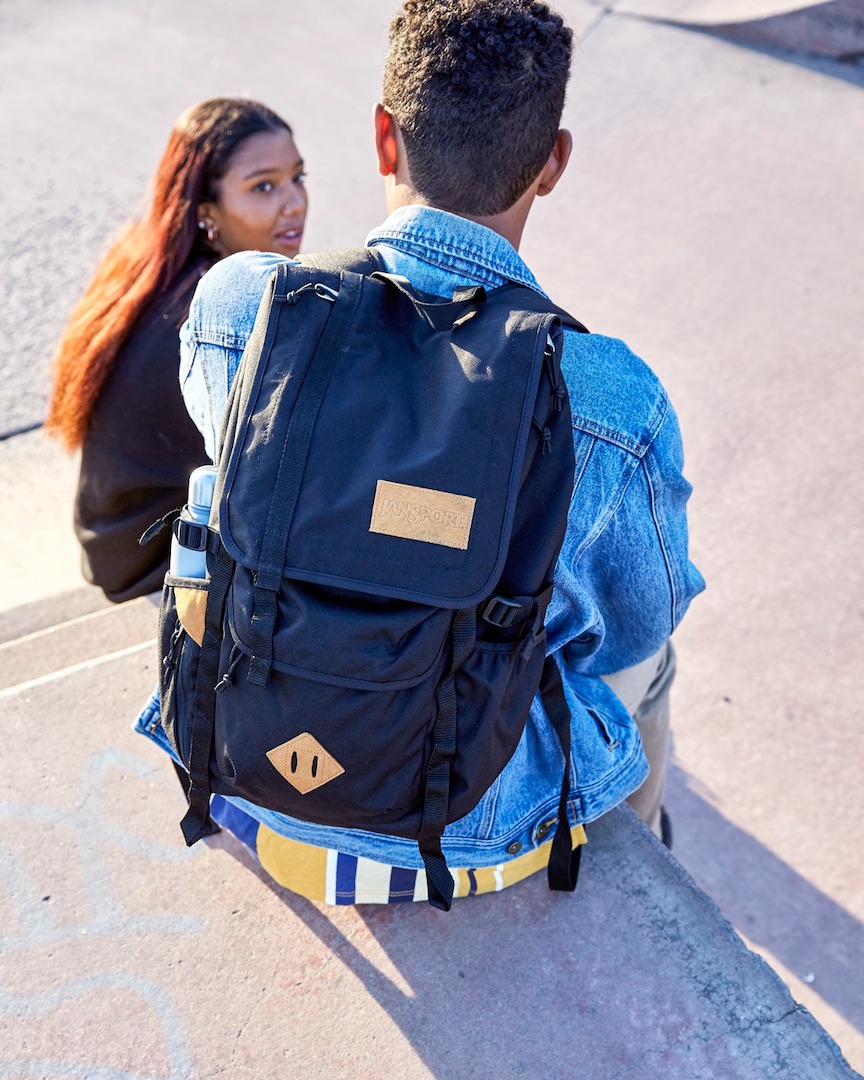 The hatchet backpack is "The" bag for outdoors. But don't let that stop you from using it for other situations like school and work. With an adjustable sternum strap you can be sure that it is fastened to you during outdoor activities. It is also designed to support a 15-inch laptop, which is quite convenient if you need to work on something when on the go.
Specs
Capacity : 1710 cu in / 28 L
Dimensions: 13″ x 11″ x 0.75″ / 33 x 28 x 2 cm
Laptop Dimensions: 18″ x 12″ x 8″ / 46 x 31 x 20 cm
Weight: 1 lb 6 oz / 0.6 kg
JanSport Driver 8 Backpack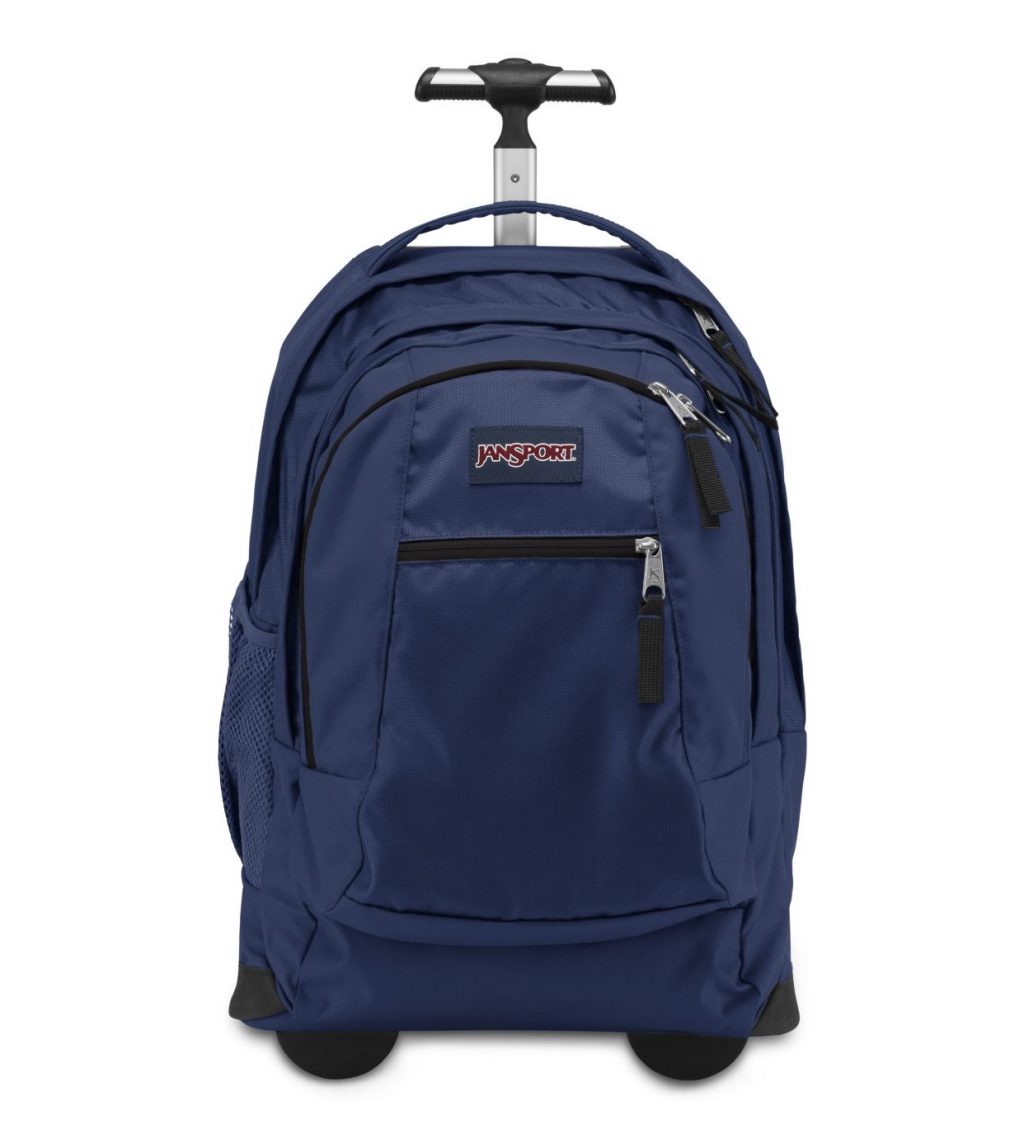 The "Driver 8 Backpack" is a backpack on wheels! If you are constantly on the move and you need to carry a lot of things, this is the bag for you. Boasting a 36 L (or 2175 cubic inches) of capacity (4L more than the "Big Student Backpack"), with skate wheels, you can grab the handle and just roll away like a boss. As with all the bags listed here, it also has a 15-inch laptop sleeve.
Specs
Capacity : 2175 cu in / 36 L
Dimensions: 21″ x 14″ x 10″ / 53 x 35 x 25 cm
Laptop Dimensions: 11.5″ x 10.5″ x 1.5″ / 29 x 27 x 4 cm
Weight: 5 lbs / 3 kg
JanSport Half Pint Mini Backpack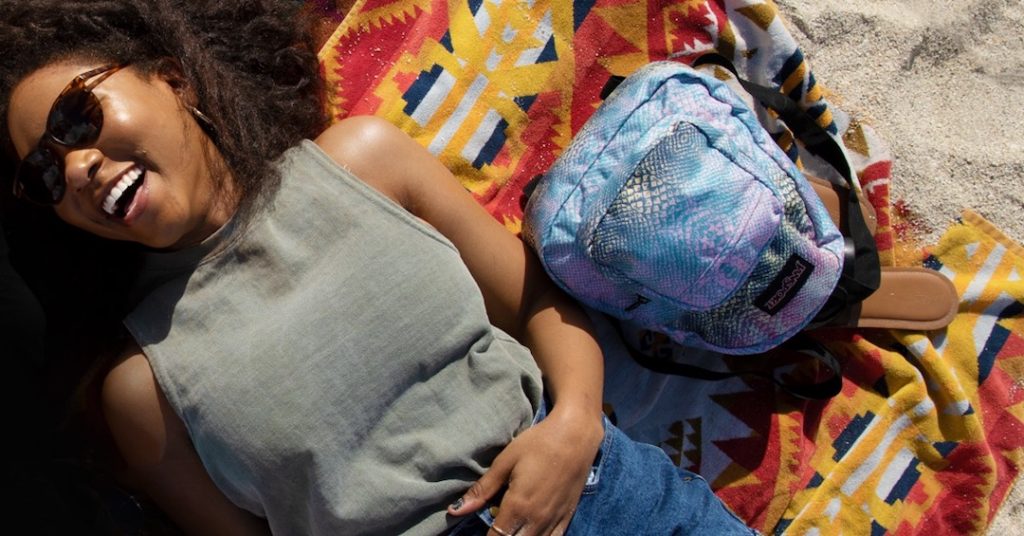 The smallest bag in the list. This is meant for "pint-sized" objects as the name suggests. Small and light is perfect for the "throw-on-and-go" occasions. With one main compartment, you can put your phone and other essentials in it and go about your day.
Specs
Capacity : 625 cu in / 10.2 L
Fabric: 600 Denier Polyester
Dimensions: 11.2" x 9.8" x 4.1" / 28.5 x 25 x 10.5 cm
Weight: 7 oz / 0.2 kg
---
For enquiries, product placements, sponsorships, and collaborations, connect with us at

[email protected]

. We'd love to hear from you!
---
Our humans need coffee too! Your support is highly appreciated, thank you!