Society loves to tout the next big thing. In men's tennis circles, the experts have been weighing in for years about which of the up-and-coming stars will finally break the stranglehold that Roger Federer, Rafael Nadal and Novak Djokovic possess over the sport's four Grand Slam events.
Between them, they've captured 58 Grand Slam titles. The terrific trio has won 15 of the past 16 French Opens, 16 of 18 Australian Opens, 15 of 17 Wimbledon titles and 12 of 17 U.S. open championships.
In the latest tennis betting online – and stop us if you've heard this one before – there's a sense that finally, someone might be able to crack through the armor of the Big Three and find a route to their first career Grand Slam title. 
Who might that be? Here's a look at a few of the young stars on the courts who appear to have what it takes to ultimately capture a Grand Slam crown away from the masters of the sport.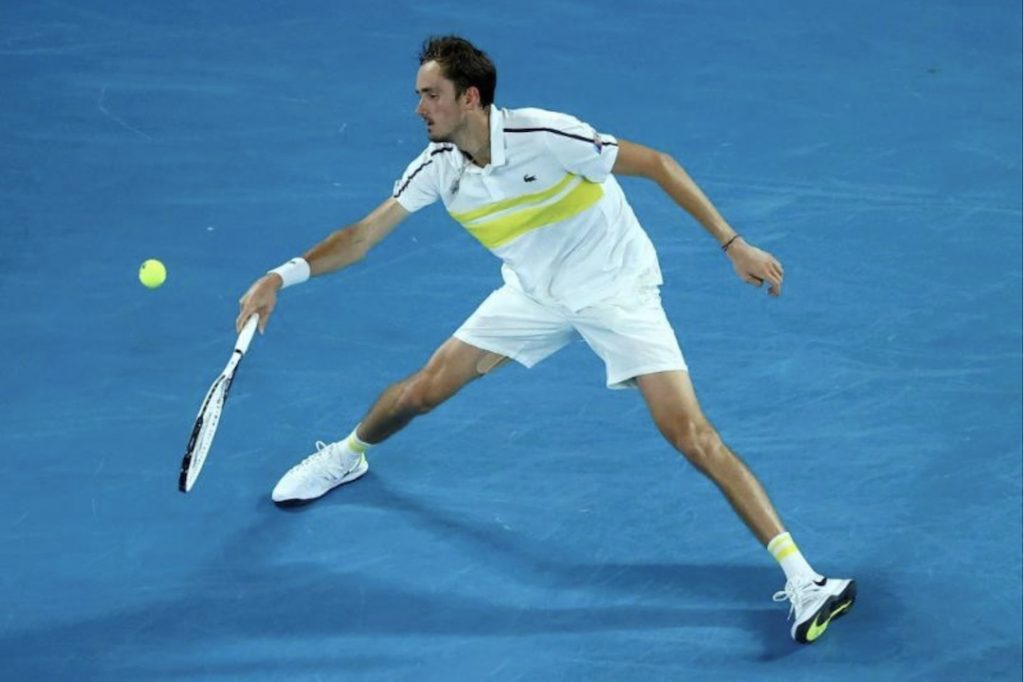 Daniil Medvedev
The 25-year-old Russian star has moved into the No. 2 position in the ATP world rankings, just ahead of Nadal and behind only Djokovic. However, every time it seems that Medvedev is on the precipice of taking that next step into elite tennis super stardom, he takes a step backward.
Earlier this year, he squared off against Djokovic in the Australian Open final. Every indication suggested that Medvedev's time was nigh. He'd won 20 matches in a row leading into that final and 12 straight matches against players ranked in the top 10 in the world.
He'd taken three of his last four head-to-head meetings against Djokovic. And yet when push came to shove, it was Medvedev who fell in straight sets 7-5, 6-2, 6-2.
Medvedev also dropped the 2019 U.S. Open final to Nadal. He's won 10 ATP singles titles and when Medvedev captured the 2020 ATP Finals title, he became the first player to beat the world's top three-ranked players en route to the title.
Stefanos Tsitsipas
Just 22, already the Greek sensation has reached the semifinals at two Australian Opens and one French Open. He's been in a Grand Slam semifinal in each of the past three years. He won the ATP Finals title in 2019 at the age of 21, making him the youngest-ever winner.
Over the past three years, Tsitsipas has won five ATP titles and played in 10 finals. He's never ranked lower than No. 6 in the world since the beginning of the 2019 season, leaving Tsitsipas as the highest-ranked Greek player in tennis history. During his runner-up finish at the 2018 Canadian Open, he became the youngest player to defeat four top-10 opponents in a single tournament.
Head-to-head against the big three of men's tennis, Tsitsipas is 2-2 vs Federer, 2-4 vs Djokovic and just 2-6 when facing Nadal. He beat them all by his 21st birthday, making Tsitsipas the youngest player to have recorded a match victory over each of this sensational trio.
In defeating Federer in the 2019 Australian Open quarterfinals, Tsitsipas saved 12 of 12 break points. At age 20, he became the youngest Grand Slam semi finalist since Djokovic, also 20, at the 2007 US Open.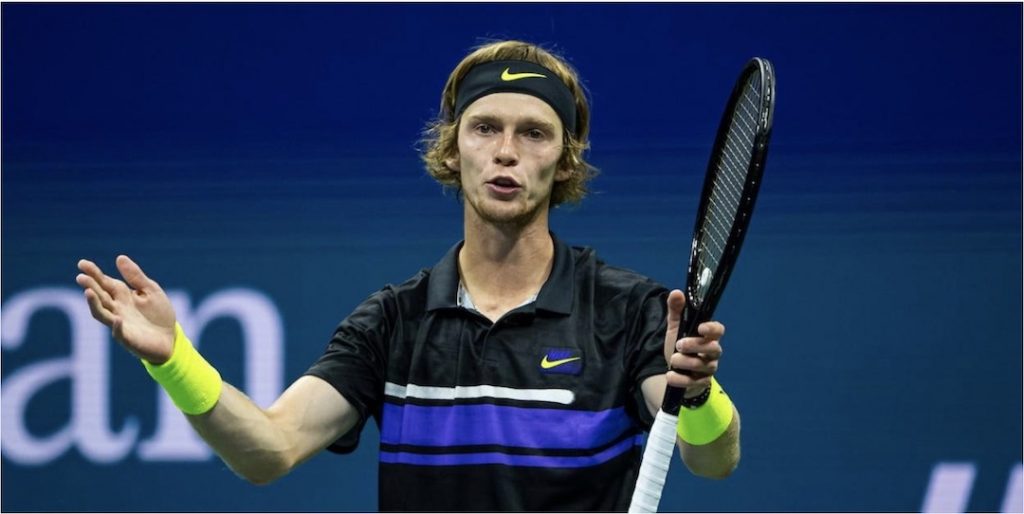 Andrey Rublev
The hottest sensation of the 2021 campaign, Russian Rublev is moving fast up the men's tennis ladder. Just 23, Rublev has risen to No. 8 in the ATP rankings. During the 2020 season, he set new career marks in the rankings seven times. He broke into the top 20 for the first time in January of 2020 and cracked the top 10 initially in October of last year.
Rublev led the ATP Tour with five titles and tied for the Tour lead with 41 wins in 2020. He swept to victories at Doha and Adelaide to become the first player since Dominik Hrbaty in 2004 to win titles in the opening two weeks of a season.
He won 23 matches and four titles in a row at ATP 500 events from 2020-21, qualified for 2020 Nitto ATP Finals, and went 4-0 in singles to help Russia win the 2021 ATP Cup.
In Grand Slam play, Rublev has advanced to the quarterfinals at the 2017 and 2020 U.S. Opens, 2020 French Open and 2021 Australian Open.
He's 20-4 in matches this season, already with a win at Rotterdam, his third career ATP singles title.
---
For enquiries, product placements, sponsorships, and collaborations, connect with us at

[email protected]

. We'd love to hear from you!
---
Our humans need coffee too! Your support is highly appreciated, thank you!