Lofts are no longer the bi-level bachelor pads for urbanites that they used to be. Nowadays, lofts are being used for a variety of purposes. Whether it's separating living and sleeping quarters in the same apartment, converting the space into an open workspace and private office space, or separating the home office from the entertaining space, lofts have a lot more value than they used to.
Finding the right loft space for your needs means taking a lot of things into consideration. That's why we've created this helpful guide to loft spaces to help you get ahead of the game when looking for a loft space for yourself, your business, or whatever you need it for.
A guide to finding the right loft space
Before you go loft hunting, we've put together some tips to think about so that you get the type of loft space you want rather than settling for the first thing you find. We hope these tips give you all the information you need to find the perfect loft.
Consider the type of loft you want
Most people think of lofts as just these bi-level industrial-themed apartments for one or two people. The truth is, lofts are becoming popular in more than just old industrial buildings as a way to save space and get more use out of your home or apartment.
There are even plans for converting an existing space into a loft. In fact, loft conversions are quite popular, and finding spaces is becoming easier depending on what your needs are.
Many cities have lofts available already as apartments. You can typically find them in inner-city areas as converted warehouses and other buildings. However, if you're looking for something more modern or you want a loft that is converted for office space, do a little bit of searching and you can find some great options.
Consider your space requirements
Remember that lofts are split into two levels. The second level is usually not as large as the bottom level, and, depending on the loft itself, you may have to sacrifice space in one area or another.
How your furniture or equipment will fit in the upper area is another consideration. Office loft conversions usually use the bottom space as a communal working area and the top level for private office space. Always think about what you need and how much room you have to work with. This includes accounting for ceiling height and the angles of the walls and roof.
Every loft is different, especially depending on whether it is a conversion or a traditional loft build. You may not be able to measure the space, but you can usually find out the square footage and the shape of the space so that you have at least an idea of what you'll be working with.
Consider lighting and other requirements
Depending on what you're using your loft for, you have to think about access, windows, lighting, and other requirements. Some lofts can feel closed in and tight on the top level. When using them for sleeping space, you have to make sure they're up to code.
Most listings will let you know if the loft qualifies as a bedroom or other livable space. If not, you may have to shift your plans around or find another loft space to suit your needs. Paying attention to these types of details will make finding your loft space easier and faster.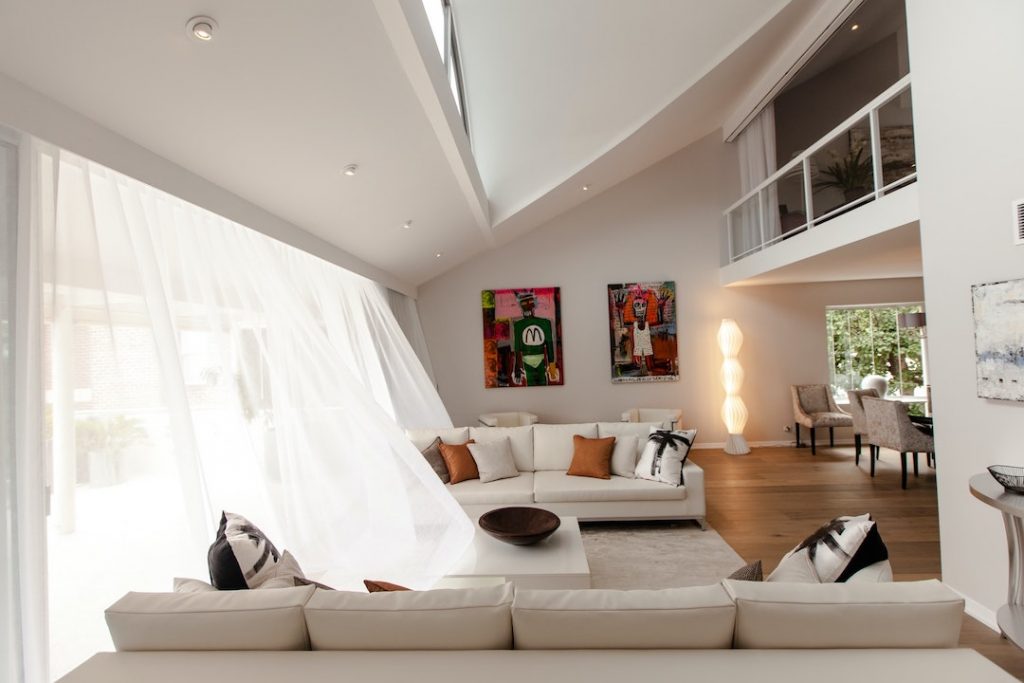 Loft space examples to give you some great ideas
There are thousands of loft spaces out there in cities all across America. To give you an idea of what's out there, we've put together a few examples of loft spaces in Atlanta.Hopefully our examples will give you the inspiration you need to find your ideal space.
1. The Lumberyard Office Lofts – Atlanta: getting work done
The Lumberyard Office Lofts is part of a space that was converted out of an old lumberyard. These lofts have plenty of light and enough space for anyone looking for an alternative to a traditional office. You'll also enjoy access to all the amenities you need to get your work done.
2. 650 Hamilton Ave. Creative Lofts: open space for anything you want
If you need the space to create, consider the lofts at 650 Hamilton Ave. This space offers a variety of flexible multi-purpose rentals. Photographers, creatives, and event hosts will all find a suitable space here to fit their needs.
3. 1040 Commercial Lofts: modern and stylish
For a commercial space with a bit more of a modern feel, 1040 Commercial Lofts have plenty of space for whatever you need. With a design and style that's different from most office lofts, these spaces are the perfect fit for your business, whether you need a sales office or something else. Not only do the lofts boast chic modern decor, but they also come in a variety of sizes.
Loft spaces for anything and everything: wrapping up
There you have it — some fantastic examples of loft spaces that can be used for a variety of needs. Check out these and ones like them when you're on your own journey to find a loft space.
---
For enquiries, product placements, sponsorships, and collaborations, connect with us at

[email protected]

. We'd love to hear from you!
---
Our humans need coffee too! Your support is highly appreciated, thank you!