We would like to thank our generous sponsors for making this article possible.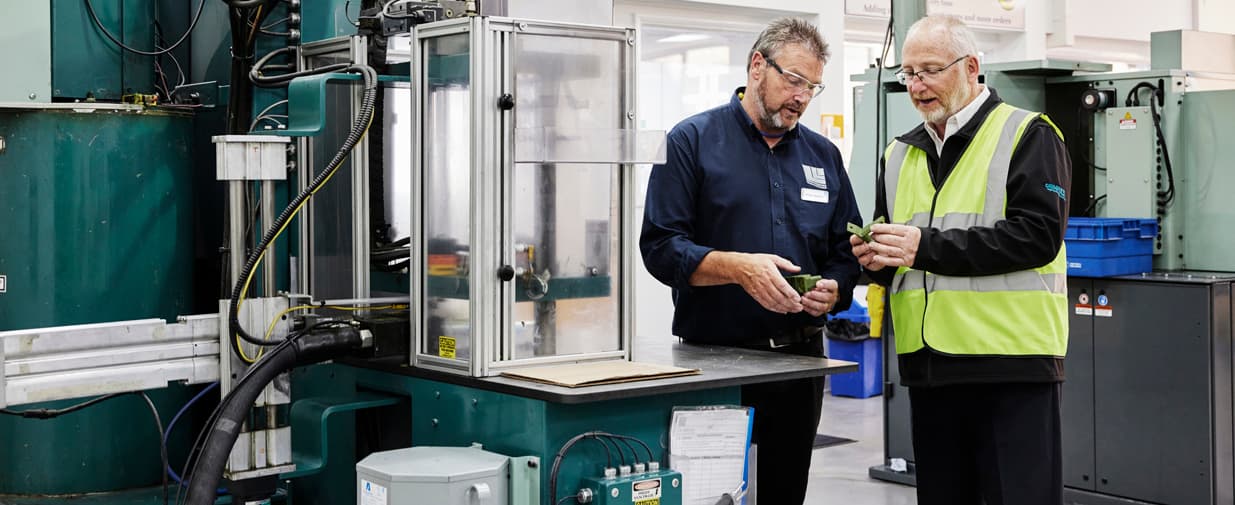 In this article, Liz Scoffins, Senior Research Engineer in the Technology Transformation team at the Manufacturing Technology Centre (MTC) in Coventry, shares her thoughts on how small and medium sized businesses can accelerate their journey to Net Zero.
Understanding the challenge
Net Zero is a challenge facing all firms – large and small – and the pressure to hit the Government's target of Net Zero carbon emissions by 2050 will only intensify as this critical milestone approaches.
Let's take Original Equipment Manufacturers (OEMs) as a starting point. They face some of the toughest challenges, simply because they are generally the biggest companies in supply chains, and so most likely to have the highest emissions.
Many larger firms are looking at reporting the Scope 3 emissions generated by firms in their supply chains and considering how they can be reduced too. It's becoming common for firms to exert pressure on their supply chains to meet their environmental policies and targets as a condition of continuing to do business with them. This could include reducing emissions, lowering energy use or committing to investing in green technologies.
While many SMEs are already taking steps to operate more sustainably, they still represent almost 30% of carbon emissions and the pressure for them to act more quickly and decisively is only likely to grow.
What it means for the bottom line
As well as reducing market pressure from both the supply chain and customers to improve sustainability and reduce carbon emissions, firms can also benefit financially from the transition to Net Zero.
Investing in new and more energy-efficient manufacturing equipment, for example, could be a short-term expense that converts into long-term gains to the bottom line. Especially if the new machinery enables savings to be made through lower energy costs or improved productivity in the production processes.
What's more, customers are typically demanding more environmentally friendly products and may be prepared to pay higher prices, enabling manufacturers to increase their charges for goods.
The journey to Net Zero
Every UK SME has a role to play in achieving Net Zero carbon emissions by 2050. While many don't currently meet the thresholds that require them to report on their emissions, as we approach 2050 more and more of them are likely to fall into this category. Those that begin to track and report on their energy consumption and emissions now will be better placed to respond to these requirements, as and when they come into force.
For some, it will be difficult to know where to begin, with a baffling array of new definitions and terminologies to understand. At the top level, there are three key questions firms should be asking themselves about their sustainability journey:
Where are we now?
What would the organisation like to achieve?
How are we going to get there?

As a starting point, SMEs should answer these three questions and use the output to create an initial strategy for their organisation. With a clear goal in mind, they can then make a start on practical activities. From the MTC's perspective, early focus needs to encompass reduction of utilities, material and waste.
For most SMEs, the easiest way to start will be to calculate their current levels of energy use and carbon emissions. With a benchmark in place, they can then measure their progress going forward.
Manufacturers need to establish what types of energy they are using, be it gas, electricity or another fuel. Once that's been done, they should find a way to measure the amount of energy being consumed, either through the use of meters or energy bills.

Once they are able to measure and track their current energy usage manufacturers can start to build a strategy to reduce energy use and related carbon emissions, putting processes and checks in place to help achieve this.
This will likely include more medium to long-term projects such as retrofitting buildings with solar panels or putting in submeters that allow firms to accurately monitor individual areas of buildings or pieces of equipment and assess energy use on a micro-level. That can help build the business case to justify the investment in new plant machinery, including calculating the Return on Investment.
Ultimately, one of the biggest costs for most SMEs is energy bills. By taking steps to reduce energy use, firms can save significant amounts of money that can be redirected back into the business.
For SMEs that are already further along in their sustainability journey, it may be worth considering appointing someone to take responsibility for the delivery of the strategy. Having someone with dedicated expertise can ensure that progress is being made against goals and ensure the business is putting sustainability front of mind.
The next step
Manufacturers can access a free review of their operations by a sustainability expert from the MTC in Coventry. The MTC expert will visit the premises and carry out a Sustainability Line Walk before summarising the opportunities for sustainability improvements.
The business can then choose whether to implement these recommendations independently, or work with the MTC to embed them. Some businesses may also be eligible for discounted funding for this further collaboration.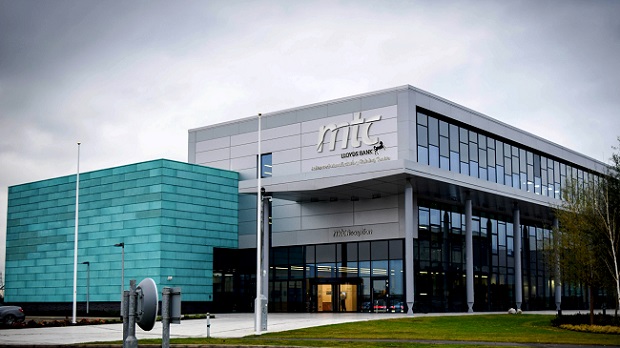 Taking the next step
Find out more about how Lloyds Bank can support your journey to Net Zero and book a Sustainability Line Walk here.
Right now, good things are happening in British business
Find out how some of our other customers have evolved their businesses, helping them to become more productive, sustainable and inclusive.
UK Manufacturing: From Now to Net Zero
The latest insight focusing on the specific issues and opportunities facing SME manufacturers and providing them with a roadmap to Net Zero.
Important legal information
Lloyds Bank is a trading name of Lloyds Bank plc, Bank of Scotland plc, Lloyds Bank Corporate Markets plc and Lloyds Bank Corporate Markets Wertpapierhandelsbank GmbH.
Lloyds Bank plc. Registered Office: 25 Gresham Street, London EC2V 7HN. Registered in England and Wales no. 2065. Bank of Scotland plc. Registered Office: The Mound, Edinburgh EH1 1YZ. Registered in Scotland no. SC327000. Lloyds Bank Corporate Markets plc. Registered office 25 Gresham Street, London EC2V 7HN. Registered in England and Wales no. 10399850. Authorised by the Prudential Regulation Authority and regulated by the Financial Conduct Authority and the Prudential Regulation Authority under registration number 119278, 169628 and 763256 respectively.
Lloyds Bank Corporate Markets Wertpapierhandelsbank GmbH is a wholly-owned subsidiary of Lloyds Bank Corporate Markets plc. Lloyds Bank Corporate Markets Wertpapierhandelsbank GmbH has its registered office at Thurn-und-Taxis Platz 6, 60313 Frankfurt, Germany. The company is registered with the Amtsgericht Frankfurt am Main, HRB 111650. Lloyds Bank Corporate Markets Wertpapierhandelsbank GmbH is supervised by the Bundesanstalt für Finanzdienstleistungsaufsicht.
Eligible deposits with us are protected by the Financial Services Compensation Scheme (FSCS). We are covered by the Financial Ombudsman Service (FOS). Please note that due to FSCS and FOS eligibility criteria not all business customers will be covered.
While all reasonable care has been taken to ensure that the information provided is correct, no liability is accepted by Lloyds Bank for any loss or damage caused to any person relying on any statement or omission. This is for information only and should not be relied upon as offering advice for any set of circumstances. Specific advice should always be sought in each instance.
Originally published at: Lloyds Bank
---
For enquiries, product placements, sponsorships, and collaborations, connect with us at

[email protected]

. We'd love to hear from you!
---
Our humans need coffee too! Your support is highly appreciated, thank you!