For most travelers, a visit to Beijing evokes visions of The Great Wall of China. It's what the Eiffel Tower is to Paris, or the pyramids to Egypt: a staggering, majestic experience not to be missed. And while The Great Wall (and the Forbidden City, for that matter), is an all-day affair, that shouldn't deter an intrepid traveler (pro tip: when you go to the wall, stop for lunch at the Schoolhouse at Mutianyu). However, travelers looking for a unique and enriching experience shouldn't overlook the opportunity to pair the ancient with the contemporary. Here's a list of sights that balance just that—Beijing's history and its current vibrancy.
The hutongs
Like most of China's megacities, Beijing is being gradually subsumed by glassy high-rises and skyscrapers. Within Beijing's authentic neighbourhoods are hutongs, composed of slender alleyways and single-story courtyard homes. These traditional neighbourhoods are endangered: more and more, developers are razing them to build skyscrapers.
Guozijian Street, known as the "scholarly" hutong because it's home to Beijing's Imperial College, is over 700 years old, making it one of the most historically impressive sites in the city. Located near the Lama Temple, the incense-scented hutong is also host to the Confucius Temple, where people made sacrifices for the thinker Confucius as recently as the early 1900s. At the temple, stop by the Chujian Bai—the 700-year-old Cypress is believed to be capable of detecting evil.

Baochao Hutong is less well-known, and therefore less tourist-trodden. It's also more modern than Guozijian: the Orchid Bar and Hotel, which opened in 2010 and has whitewashed walls and reclaimed wood inside, is an exemplar of the new and trendy watering holes opening up on Baochao. Head up to the hotel's rooftop terrace for a glass of wine, or visit the nearby Modernista, where you'll find libations, film screenings, and dancing.
Microbrews in a macro city
Beijing is in the midst of a microbrewery boom, and Great Leap Brewing is the undisputed leader of the pack. The original location (the owners opened a second space in 2013) is tucked away on Doujiao Hutong and serves up unorthodox brews like Chinese gourd pumpkin-flavored ale and tea- and Sichuan peppercorn-infused beers.
Slow Boat Brewery, slightly newer to the scene, has a taproom with 17 different locally made craft beers on hand, and tends to serve slightly more traditional brews like pale ales and stouts. And even newer is the Jing A Brewing, which started in 2012 when two American expatriates decided to brew an American Ale for Chinese New Year. Now they have a taproom in Beijing where they serve Jing A staples and new experimental brews.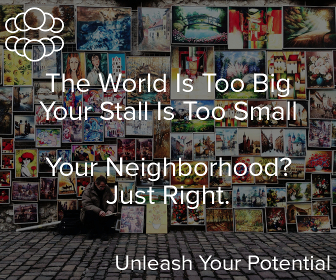 China in China
Most of China's ceramics are manufactured at mass scale in industry towns outside the city—the capital of the ceramics industry is Jingdezhen—but there's hardly a better place to admire (and shop for) the country's trademark craft. There's a slew of markets selling ceramics: for everything from pottery to porcelain to wholesale building supplies, peruse the vendors at the Minlong Pottery Market. At the Panjiayuan Antique Market, all of the ceramics vendors can be found at the northwestern section of the market.
For more contemporary, upscale ceramic shopping, head to Spin. The Beijing- and Shanghai-based boutique celebrates the ancient art of ceramic-making by working with ceramicists using traditional techniques from Jingdezhen to create new designs. Spin's museum-worthy pieces can get wild—think mugs shaped like puzzle pieces, and bone-shaped chopstick rests.
Curious and adventurous explorers seeking a memorable and meaningful travel experience can find one in Beijing, where a blend of old traditions and contemporary culture collide, making an ideal travel destination.
This article originally appeared in Quartz.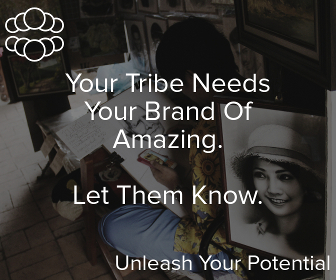 ---
For enquiries, product placements, sponsorships, and collaborations, connect with us at

[email protected]

. We'd love to hear from you!
---
Our humans need coffee too! Your support is highly appreciated, thank you!