A seven metre tall tower designed by Daan Roosegaarde filters dirty air, releasing bubbles of smog free air. Does it detract from tackling causes of air pollution?
The Dutch city of Rotterdam has opened the world's first smog-free tower.
Co-designed by Dutch artist Daan Roosegaarde, the seven-metre high tower sucks in dirty air like a giant vacuum cleaner. Ion technology then filters it, before returning bubbles of smog-free air through the tower's vents. It is able to clean 30,000 cubic metres of air an hour, according to Roosegaarde.
Clean air is a precious commodity. A new study has found that more than three million people die prematurely due to air pollution each year. This is projected to double by 2050 if the problem isn't tackled.
"The smog-free tower contributes to a debate that shouldn't be confined to politics," says Rotterdam's mayor, Ahmed Aboutaleb. "Air pollution is a matter that affects us all, and it requires a serious discussion. But we do need innovators like Daan Roosegaarde to start the conversation at another level."
Roosegaarde has far-reaching ambitions for the tower, which is part of his Smog-Free Project. "It's not only intended to be a local solution that creates clean parks or playgrounds," he explains. "It's also a sensory experience of a clean future, a place where people can experience clean air."
He hopes to bring together governments, NGOs, the clean tech industry and ordinary citizens. "We can work together to make whole cities smog-free," he says. "We can wait – or we can participate."
The man behind the tower's Hoover-like cleaning filter is Bob Ursem, a nanoparticles expert at the Delft University of Technology. In outdoor tests, the filter has cleaned the air by 60%, measured by the share of nanoparticles removed, and in indoor environments the reduction is even more significant, he claims. "We've installed it in a parking garage here in the Netherlands and it sucks and cleans both the inside and outside air," Ursem says. "Inside the parking garage, the air became 70% cleaner."
But it's not Rotterdam where the need for air filters is greatest. According to the World Air Quality Index, most of western Europe enjoys clean air, with exceptions including London, where air quality is classified as moderate. It's a different story in the booming cities of the developing world and the Bric countries. Air quality is much poorer in China and Malaysia, for example, where most cities feature air deemed unhealthy for sensitive groups. The air in several cities, including Delhi, has been classified as very unhealthy, indicating emergency conditions.
The tower's creators recognise this and, after its run in Rotterdam, the tower moves to Beijing, a city suffering from very poor air quality.
Earlier this month, Chinese authorities shut hundreds of factories in Beijing and banned half of the country's 5m cars from the roads in preparation for a gigantic military parade. In the days leading up to the parade, the air quality improved, resulting in pristine blue skies for the parade, only to return to smog when the ban was lifted.

According to Ursem, Rotterdam's filter can easily be scaled to help alleviate Beijing's smog. Yet while smog filters may offer some hope to suffering residents of booming cities, as the military parade ban suggests, no one technology or tactic can be as effective as working on the root causes of air pollution. In the tower's case, the filters would be costly too . While neither Roosegaarde nor Ursem would disclose the cost of the tower, the filters they have developed range in price from €1,600 to more than €118,000.
Aboutaleb acknowledges the innovation's limitations: "It may not be the answer to all our problems, but this shouldn't be the main objective," he says. "The objective must lie in a different perspective, a refreshing approach to a global problem."
Esben Alslund-Lanthén, a researcher at the Danish sustainability thinktank Sustainia, says the filter is not a large-scale environmental solution but can be useful as an awareness-building: "It shows how polluted our cities are, especially from energy and transportation".
A person who has inhaled the tower's healthy air may find it a shock to return to the more polluted city air outside the clean bubble.
"Whether the air filter is scalable or not depends not just on its technical viability, but on whether city governments are good at learning from each other to bring about change," argues Sascha Haselmayer, founder and CEO of Citymart, a firm that connects urban innovation projects with cities.
Some local politicians seem keen to encourage clean air-thoughts among their residents, perhaps hoping that it will make them more amenable to restrictions on fuel and dirty energy. New York City, Ursem reports, has just ordered 12 street-cleaning cars featuring the air filter. There will be a pilot air-filter project in Eindhoven, and Ursem's team is in negotiations for a similar project in Paris.
This feature originally appeared in The Guardian.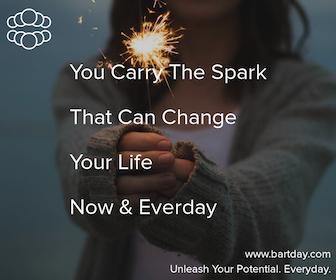 ---
For enquiries, product placements, sponsorships, and collaborations, connect with us at

[email protected]

. We'd love to hear from you!
---
Our humans need coffee too! Your support is highly appreciated, thank you!