In Hong Kong, you can dress a bride, redo a house and amuse a child one street at a time. The South China practice of grouping similar businesses on one street means you can do much more: goldfish, birds, clothes, electronics and shoes – if it's worth shopping, it has a street here.
Bargain-priced new and second-hand electronic devices, audio-visual equipment and telecommunications products are all up for sale at this popular street market. Sharp-eyed shoppers can also uncover antique watches, old coins and other relics.
ADDRESS

: Apliu Street, Sham Shui Po, Kowloon
HOW TO GET THERE: MTR Sham Shui Po Station, Exit C2
A popular haunt for songbird supporters, the visually engaging Yuen Po Street Bird Garden is designed in the style of a traditional Chinese garden. The park has dozens of stalls selling exotic birds, beautifully crafted bamboo cages, porcelain water dishes and other bird-care paraphernalia.
While it's unlikely that you'll be purchasing a few Chinese thrushes as mementos of your Hong Kong trip, the garden is a pleasant place to witness this age-old Chinese hobby in action; where elderly men feed and preen their feathered friends in exchange for sweet songs.
ADDRESS

: Yuen Po Street, Prince Edward, Kowloon
HOW TO GET THERE: MTR Prince Edward Station Exit B1. Walk along Prince Edward Road west towards the Mongkok Stadium for about 15 minutes.
If your home is missing that final finishing touch, how about a piece of rare Ming dynasty furniture, an ancient snuff bottle or a Cultural Revolution propaganda poster? Upper Lascar Row – known as Cat Street – is where you can find such treasures, within its fantastic congregation of antique dealers, curio merchants and art galleries. This is also the place to go for bargains in jade, silk products, embroideries and wooden handicraft items.
ADDRESS

: Hollywood Road and Upper Lascar Road, Sheung Wan, Hong Kong Island
HOW TO GET THERE: MTR Central Station, Exit D2. Turn right onto Theatre Lane and walk along Queen's Road Central towards The Center. Then take the Central Mid – Levels Escalator to Hollywood Road.
Hong Kong's glamorous fashion designers come to the wholesale markets of Cheung Sha Wan Road to sift through fabrics and other raw materials for their creations.
In the midst of the apparent chaos, a bazaar of casual street fashions is strewn higgledy-piggledy, providing adventurous and determined shoppers with the delicious sense of expectation that precedes finding a gem in a haystack.
ADDRESS: Cheung Sha Wan Road, Sham Shui Po, Kowloon
HOW TO GET THERE: MTR Shum Shui Po Station Exit C1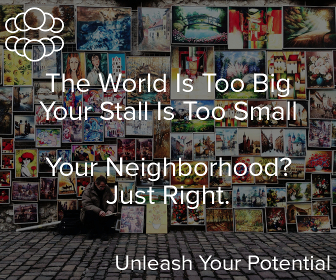 Hong Kong's multitude of wet markets are windows into a vivid and timeless world of food shopping that refuses to be extinguished by modern supermarkets.
Of all the wet markets in the city, none offer as grand an entrance as the Chun Yeung Market. Hop on an eastbound tram heading towards the North Point tram terminus and, without warning, you'll swing off the broad King's Road onto a narrow street which is lined on either side with buzzy stalls selling fresh fruits, vegetables, meat and seafood. Experience the sights and sounds of old-school market business in full swing.
ADDRESS: Chun Yeung Street, North Point, Hong Kong Island
HOW TO GET THERE: Take a tram to North Point at Causeway Bay
Dried seafood is a common ingredient in Chinese cooking and traditional tonics, and in Hong Kong, this trade is clustered around a section of Des Voeux Road West in Sheung Wan, commonly known as Dried Seafood Street.
Up to 50 years ago the area was dominated by salted fish stores, when workers would dry their products on rooftops, sell them on the ground floors and live on the floors in between. As the area became more residential, businesses expanded their sales pitch to include more high-end and auspicious options, including the Chinese banquet favourite abalone.
Today, these shops sporting strange and exotic fare are fantastic insights into local food and health culture. In the mornings, trucks line the street replenishing the shops, which soon become choked with housewives inspecting the likes of black moss, dried snakeskin, dried sausage and expensive dried scallop. The street is particularly lively in the run up to Chinese New Year when households are preparing for festive banqueting.
The nearby streets of Wing Lok and Ko Shing specialise in ancient Chinese tonic foods – mostly ginseng and bird's nest –  which are believed by some to hold the key to a better complexion, more energy and a longer life.
ADDRESS: Sheung Wan, Hong Kong Island
HOW TO GET THERE: MTR Sheung Wan Station Exit A2. Walk towards Queen's Road Central via Hillier Street.
Hong Kong's Flower Market is a jungle of exotic blooms and scents that's worth immersing yourself in.
The dozens of shops and wholesalers here sell auspicious blossoms and luck-bringing houseplants to an enthusiastic crowd all year round. But the lead up to Chinese New Year is when things really heat up, as families flock towards the market to carefully select flowers and greenery that attract good luck and fortune as a new lunar cycle begins.
ADDRESS: Flower Market Road, Prince Edward, Kowloon
HOW TO GET THERE: MTR Prince Edward Station, Exit B1. Walk east along Prince Edward Road West until you reach the market.
HOW TO GET THERE: MTR Mong Kok East Station, Exit C. Walk to Sai Yee Street via the footbridge and follow the signs.
Feng shui subscribers regard an aquarium of goldfish to be more than just a pretty face: it's also an auspicious addition to one's home that can bring good luck, so it's no surprise that this popular pet trade is even more prominent in Hong Kong.
Tung Choi Street North – better known as the Goldfish Market – is lined on either side with shops devoted to the raising of many types of fish, from weirdly shaped goldfish to colourful tropical species with gaspingly high price tags.
In between, you'll also spot a few amphibians and reptiles crawling about; not to mention some impressive saltwater aquarium setups complete with coral.
ADDRESS: Tung Choi Street North, Mong Kok, Kowloon
HOW TO GET THERE: MTR Prince Edward Station, Exit B2. Walk east along Prince Edward Road West until you reach the market.
HOW TO GET THERE: MTR Mong Kok East Station, Exit C. Walk to Sai Yee Street via the footbridge and follow the signs.
Right on the cusp of what used to be the home of Hong Kong Island's European and Chinese communities, Gough Street's sleepy pace, colonial-style chic, hip boutiques and fashionable restaurants have baited a good mix of designer homewares stores, with funky retailers contributing to one of Hong Kong's most eclectic neighbourhoods.
The area is informally known as NoHo, which means north of Hollywood Road; a nod to the more established wine and dine district of SoHo.
ADDRESS: Gough Street, Sheung Wan, Hong Kong Island
HOW TO GET THERE: MTR Sheung Wan Station Exit A2. Walk along the Bonham Street to Wellington Street, turn to the Gough Street at Aberdeen Street.

Calling all couture crazies: dotted along Tsim Sha Tsui's Granville Road are fashion shops piled high with a variety of brands, and boutiques selling budget and mid-priced youth street labels.
The Rise Shopping Arcade on Granville Road and nearby Beverly Shopping Centre on Chatham Road South are where you're most likely to spot Hong Kong's next generation of fashion designers hunting for something quirky and innovative, not least because the Hong Kong Polytechnic University is close by, which has one of the world's best design schools.
The nearby Kimberley Road and Kimberley Street give an insight into just how seriously wedding dresses and wedding photography are taken in this town. Even if you have no intention of spending, be sure to drop by Granville Road to see what Hong Kong's less conventional fashionistas are wearing these days.
ADDRESS: Granville Road, Tsim Sha Tsui, Kowloon
HOW TO GET THERE: MTR Tsim Sha Tsui Station B2. Walk along Cameron Road to Chatham Road South, turn into Granville Road.
The Chinese character for jade is a combination of the words for beauty and purity, but there's far more behind the Chinese obsession with this stone than looks. Jade has been long associated with long life and good health in Chinese culture, making it a prized material for good-luck charms. Few Hong Kong newborns will be left to start life without a jade bracelet from grandma, and people of all ages receive new amulets each year based on their zodiac signs and computations of the ancient Chinese almanac.
In Hong Kong, the jade business is most active at the Jade Market in Kowloon. While there's been a lot of redevelopment in the area in recent years, some vestiges of its past have been saved, such as the colonial-era police station. Nearby, a three-tonne jade stone marks the strip of Canton Road known as Jade Street. However, if shopping takes your fancy over architecture and monuments, you won't be disappointed with the quality and quantity of jade being sold by the more than hundreds of stalls here. The most common items to be poked through are jade accessories, including rings, bangles, pendants and earrings, but expect to come across some more unusual finds as well.
Did you know?
Jade varies in colour from deep green to yellow, brown and white. Top quality jade is pure green and is very expensive. Most pieces have a yellow tinge, but no brown or grey should be in the finished piece. The jade sold in Hong Kong is mostly jadeite from Myanmar, which ranges from natural pieces to those impregnated with polymers or dyed to enhance its colour. The best jadeite is translucent. Opaque jadeite with cloudy patches typically has less value.
If you like the idea of having a bit more control over the luck in your life, this is the place to pick up an authentic Chinese good-luck charm. Based on the year you were born, and according to the Chinese almanac, one particular animal will be appropriate for you to wear and should be changed each year according to your changing fortune. The stall keepers will be able to help you choose the right one. If your needs are more cosmetic, most stall keepers will also happily make slight alterations or even tailor a piece to your own taste.
And remember to smile if your piece breaks, because this merely means some bad luck was headed your way and the amulet took a hit on your behalf. You'll just have to replace it, which is one more good reason to come back to Hong Kong.
ADDRESS: Junction of Kansu Street and Battery Street, Yau Ma Tei, Kowloon
HOW TO GET THERE: MTR Yau Ma Tei Station, Exit C. Walk along Nathan Road to Kansu Street, then continue along Kansu Street until you reach the Jade Market.
Jardine's Crescent is a tightly-packed roadside market that's great for unearthing bargain clothing, accessories and domestic goods – or for just watching locals haggle over these exact same things.
Tiny stalls have goods tumbling off tables and shelves, many specialising in hair accessories, bags, women's clothing, fine knits, mobile phone accessories and household items. Keep your eyes peeled for that envy-inducing find!
Don't miss the small wet market at the end of the street if you're keen on flower stalls with very low prices.
ADDRESS: Jardine's Crescent, Causeway Bay, Hong Kong Island
HOW TO GET THERE: MTR Causeway Bay Station, Exit F
In a city where the ancient and the modern effortlessly co-exist, traditional herbal remedies are anything but alternative. Traditional Chinese Medicine, an approach to healthcare that has developed over 5,000 years, is still very popular with the local population.
Ko Shing Street is the heart of the wholesale herbal medicine trade in Hong Kong, and its dispensary employees have earned a reputation for being highly knowledgeable. But you don't need to be carrying a shopping list of exotic ingredients to get something out of this place; a mere stroll down the street will expose you to the sights of ancient remedies that provide a tangible link between Asia's world city and its distant past. You can also find dried seafood here, which is used in traditional Chinese health foods.
ADDRESS: Ko Shing Street, Sheung Wan, Hong Kong Island
HOW TO GET THERE: Take a tram to Kennedy Town or Whitty Street in Central. Get off at Eastern Street then walk along Des Voeux Road West to Ko Shing Street.

With over 100 stalls of bargain clothing, accessories and souvenirs, the Ladies' Market on Tung Choi Street provides a one-kilometre stretch on which to practise your haggling skills. It gets its name from the huge amount of clothing and accessories on sale for women of all ages; however, with watches, cosmetics, bags, home furnishings, CDs and trinkets also up for grabs, you don't need to be just in the market for a pair of nylon stockings to find something within its crowded aisles.
ADDRESS: Tung Choi Street, Mong Kok, Kowloon
HOW TO GET THERE: MTR Mong Kok Station, Exit E2. Walk along Nelson Street for two blocks.
HOW TO GET THERE: Bus 1, 1A, 2, 6 or 9 from Tsim Sha Tsui Star Ferry pier and get off at Nelson Street station.
In a city of contrasts, the colour and vibrancy of the Asian street market thrives even in the centre of the financial district, where space is money and shopping mostly means marbled floors and air-conditioned air.
Li Yuen Street East and Li Yuen Street West, sometimes simplified as 'the lanes of Central', are a jam-packed jumble of clothing and accessory items, many of which have distinctive Oriental flavours. From ready-to-wear to factory outlet, tailored garments, leather and silk; the world of the ancient bazaar somehow refuses to budge from the modern downtown.
ADDRESS: Li Yuen Streets East and West, Central, Hong Kong Island
HOW TO GET THERE: MTR Central Station, Exit C. Walk along Des Voeux Road Central towards Sheung Wan.
Shanghai Street (Yau Ma Tei section) is one of Hong Kong's oldest thoroughfares and still has a number of preserved old Chinese shop-house buildings. It's also where you should head if you're looking to stock up your kitchen with that necessary accessory! Purchases here will be practical (and affordable), with piles upon piles of inexpensive kitchenware on sale. Expect to find local staples, such as traditional thick chopping boards and bamboo steaming baskets used for dim sum.
ADDRESS: Shanghai Street, Yau Ma Tei, Kowloon
HOW TO GET THERE: MTR Yau Ma Tei Station Exit C. Walk along Man Ming Lane to Shanghai Street.
What has to be the greatest gathering of sports shoe and sportswear shops on the planet, Fa Yuen Street is where Hong Kong's image-conscious youth have come to get their statement-making footwear since the 1980s. They come for the latest designs and limited-edition releases from all over the world. Presumably, some athletes shop here too – Lebron James has been spotted about the place after all.
ADDRESS: Fa Yuen Street, Mong Kok, Kowloon
HOW TO GET THERE: MTR Mong Kok Station, Exit D3. Walk along Argyle Street to Fa Yuen Street.

This market in the quaint village of Stanley on Hong Kong Island's south coast is a huge hit with locals, expats and tourists for good reason: its enormous selection of brand-name clothing items (large sizes are available) and accessories, jewellery, home furnishings, souvenirs, ornaments and Oriental knick-knacks are sold at reasonable prices in a picturesque warren of lanes.
And if that's not enough to grab you, the nearby eateries along the breezy seaside strip surely will!
ADDRESS: Stanley New Street and Stanley Market Road, Stanley, Hong Kong Island
HOW TO GET THERE: Bus 6, 6A, 6X, 66 or 260 from Exchange Square bus terminus (near MTR Hong Kong Station, Exit D.)
HOW TO GET THERE: MTR Causeway Bay Station, Exit B. Walk to Tang Lung Street and then take minibus 40.
HOW TO GET THERE: Bus 973 from Canton Road in Tsim Sha Tsui outside Silvercord Centre.
Nostalgia alert! For those born before the 1980s, a walk down Tai Yuen Street is liable to bring on rushes of happy childhood memories. Some of the classic toys that were once made in Hong Kong and placed under Christmas trees around the world have survived here, nestled like treasures among the latest 'thingamajigs' that today's kids go wild over.
Most toy manufacturing left Hong Kong for Mainland China in the 1980s, but the locals' passion for kiddie collectables hasn't died on this street, where everything from semi-precious limited edition figurines to the humble bottle of bubbles are available. This is also a great place to pick up festive decorations.
ADDRESS: Tai Yuen Street, Wan Chai, Hong Kong Island
HOW TO GET THERE: MTR Wan Chai Station Exit A3. Walk for around two minutes.
When the sun goes down, the traders have already laid out their wares and the opera singers and fortune tellers begin to emerge. Welcome to the Temple Street Night Market, a popular street bazaar, named after a Tin Hau temple located in the centre of its main drag, and a place so steeped in local atmosphere that it has served as the backdrop to many a memorable movie.
Trinkets, tea ware, electronics, watches, menswear, jade and antiques are scrutinised and haggled over, while claypot rice, seafood, noodles and other treats are consumed with gusto.
Temple Street Night Market is an enduring example of the theatre and festivity of a Chinese market. And it's on show nightly.
ADDRESS: Temple Street, Yau Ma Tei, Kowloon
HOW TO GET THERE: MTR Yau Ma Tei Station, Exit C, turn onto Temple Street at Man Ming Lane.
HOW TO GET THERE: MTR Jordan Station, Exit A. Turn right onto Jordan Road and then take another right onto Temple Street.
This feature originally appeared in Discover Hong Kong.



---
For enquiries, product placements, sponsorships, and collaborations, connect with us at

[email protected]

. We'd love to hear from you!
---
Our humans need coffee too! Your support is highly appreciated, thank you!