On February 29, the NASA astronaut Scott Kelly turned over command of the International Space Station to astronaut Tim Kopra, and returned to Earth after spending nearly a year in space. Last March 2015, Kelly and cosmonaut Mikhail Kornienko launched into low Earth orbit aboard the ISS, and have since participated in hundreds of experiments while the effects of long-term microgravity on the human body were studied. Kelly also took hundreds of photographs during his year abroad, posting many to his Twitter account. Here are some of his photographs from the past year.
1. An overhead view of San Francisco, California, with Golden Gate Bridge visible at lower left.
2. Airglow in the upper atmosphere, and the Milky Way in the background.
3. The Richat Structure, a land feature in Mauritania
4. Sand, sea, and islands in the Bahamas
5. Washington, D.C. at night

6. An oblique mountain view
7. San Rafael Reef, Utah
8. Colorful skies at sunset
9. Oil fields in West Texas
10. Glaciers in Tajikistan

11. Cold weather and cloud formations off the east coast of North America
12. Lake Tengis, Kazakhstan
13. Seen from orbit, the launch of the Cygnus resupply spacecraft atop an Atlas V rocket in December of 2015
14. Shanghai, China, at night
15. Space Flowers. Some of the crop of plants Kelly tended while in orbit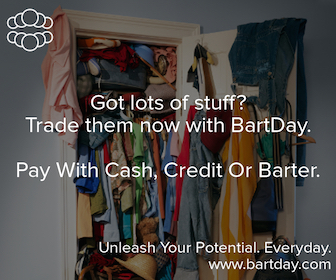 16. Aurora Borealis over the Pacific Northwest
17. Snow-covered fields
18. A tiny island in a big ocean
19. Northwest Libya
20. Cloud formation above Qatar

21. New York City
22. Soyuz spacecraft on approach to the ISS
23. Italy and the Alps
24. An Aleutian island
25. Lake Mackay, Australia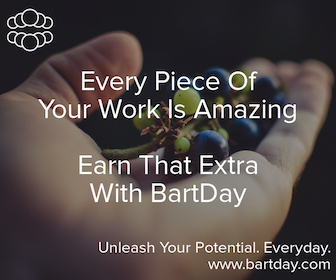 26. Dunes
27. Macedonia
28. Australia
29. Cyclone Ashobaa near Oman
30. Posted February 28, 2016, titled "Fire."
This feature originally appeared in The Atlantic.





---
For enquiries, product placements, sponsorships, and collaborations, connect with us at

[email protected]

. We'd love to hear from you!
---
Our humans need coffee too! Your support is highly appreciated, thank you!