The artisan cheese industry in the southeast U.S. has blossomed. Here are the best examples of great Southern cheese.
The South is known for abundant food traditions, but cheese hasn't been one of them. While most families below the Mason-Dixon have treasured cheese-using recipes – from "cheese straws" to pimento cheese – most don't have recipes for making cheese itself at home. There is a 20th-century history of industrialized cheese production by big companies here, but perhaps the warm climate never lent itself to doing it at home. Now things are different.
Origins of a Cheese Culture
Kathleen Cotter, proprietor of East Nashville's Bloomy Rind artisan cheese shop and founder of Nashville's Artisan Cheese Festival (now in its fourth year), says the growing interest in artisan cheeses springs from the public's growing commitment to knowing where their food comes from and what's in it – a branch of the same movement that produces urban chicken farming and home vegetable gardening for the first time since the second World War that takes us back to the basics of production.
"For many Southern dairy farmers working on a commodity level, dealing with arbitrarily set milk prices regardless of the cost of production, artisan cheese and dairy products are added value. They can determine their own price for handcrafted cheese, butter and yogurt, and it helps them make a living," she says. "There are also young people deciding on farming as a career, and older individuals taking it on as a second career, based on their interest in artisan foods."
In addition, cheese makers who aren't farmers may pair with a local dairy or two, and set out specifically to make cheese in cooperation with farming neighbors.
Artisan Cheese Trends
Cotter says several of the country's larger agricultural dairy study programs have added courses on handcrafted cheeses and dairy products.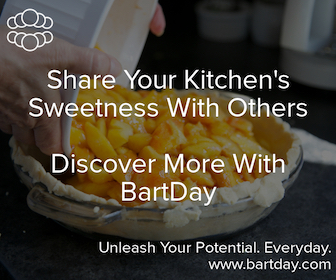 "For the would-be home cheese maker, it's often the just appeal of the ease of a good, fresh cheese," Cotter says. "You can make a ricotta that tastes so good in your kitchen in 30 minutes, or really delicious crème fraiche."
Professionals, meanwhile, often being with fresh cheeses because it provides a quick revenue stream, she says, while aged cheeses can take "three months, six months, even a few years" during which time no money is coming in.
Goat cheeses are especially on-trend right now. Restaurants love them, given the creamy taste and many potential uses. They're familiar to diners and quite plentiful.
"But we're seeing more aged cheeses here now, and they're getting better and better," Cotter says.
Great Southern Cheeses
Cotter says a number of Southern dairies have readily available cheese throughout the region and beyond. Here are a few to look out for as you shop. And she adds, remember to check your local farmers markets for super-local cheeses. Support of those small businesses means they thrive and expand, and you can get a fine, regional, handcrafted product.
Located not far from Chattanooga, Tenn., Sequatchie Cove is gorgeous, and their cow's milk cheeses are something special. They've won numerous American Cheese Society awards. Look especially for the Dancing Fern, an American Roblochon style, that's soft, creamy and completely delicious (third in the ACS 2013 Farmsted Soft Cheese competition). Shipping weekly via FedEX as well as retail sales across several Southern states.
This family-owned farm in Thomasville, Ga., has a wonderful history, a plethora of happy cows and a long list of truly fantastic aged cheeses. Kathleen raves about the Asher Blue, however. "It's a lovely, buttery, medium blue" with a surprisingly mild finish. Visit their cheese shop next time you're in south Georgia; you'll be glad you made the effort. A list of regional and national retailers is available on the farm's website.

Specializing in Basque-style sheep's-milk cheeses, the Owingsville, Ky., farm makes some amazing cheeses in styles you don't often find in the U.S. "Their cheeses are utterly spectacular," Cotter says. "I'm continually impressed." Order the Pyrenees Sheep Cheese if your local retailer doesn't carry it.
On the Kentucky-Indiana border is great source for fresh, ripened and aged chevres. Highly recommended is the mild, cleanO'Bannon, with a hint of bourbon and tannin (Cotter says the tannin is from chestnut leaves). If you want a really creamy aged chevre, try the Old Kentucky Tomme. You can order online, of course.

While North Carolina already has 40 licensed cheese makers and even a Western N.C. cheese trail, if you have to pick one, go with Jennifer Perkins at Looking Glass near Asheville, N.C., and order the multi-award winning (including awards from ACS and Cooking Light)Ellington goat's milk cheese. Perkins collaborates with several local farmers for her milk – a great example of shared talents and resources in local, handcrafted food production – and her cheese repertoire includes cow, goat and sheep's milk cheeses. Available online and at regional retailers, as well as a few specialized markets like Williams-Sonoma's North Carolina Collection.
This Waynesboro, Tenn., farm makes a feta that's creamier and a bit softer than a traditional Greek feta, and if you're a feta fan, you'll love it. They also make some mean flavored chevre, so try the Italian herb and the rosemary garlic. A Tennessee and North Carolina State Fair winner, Bonnie Blue is incredibly popular in its home state, and worth importing to yours if you order online.
This feature originally appeared in Livability.




---
For enquiries, product placements, sponsorships, and collaborations, connect with us at

[email protected]

. We'd love to hear from you!
---
Our humans need coffee too! Your support is highly appreciated, thank you!