Republicans should feel right at home in each of these conservative cities.
Can't bear the thought of another President named Clinton in the White House? Want to Make America Great Again? If so, cast your ballot for the 2016 Best Cities for Conservatives. (If this sounds like the wrong list for you, try the Best Cities for Liberals or Best Cities for Moderates).

Why are we doing this ranking? Glenn Beck hates it and thinks the Liberals got all the cool cities. Well, check the overview for the full rationale but in summary: in today's divided country it's easy to get sick of all the political in-fighting. Why not just live somewhere where folks agree with you already?
To find these conservative bastions, we crunched election data looking for huge Romney support in 2012, and data on where conservatives live and take part in political activities from Esri. Then we worked with Simmons Research to identify a TV network, an automobile maker, a restaurant, a retailer and a magazine that conservatives tend to gravitate towards. This we call our "basket of goods."
Once we had this basket, we looked for populations that buy these goods in the extreme, figuring that you'd want to have more in common with your neighbors than just your political yard signs. You want to be able to grab some biscuits and gravy and talk about football.
Thus, here are the results of our 2016 Conservative Cities ranking. Let us know what you think. Are these places right-wing enough for you?
Located along the Platte River, about 90 miles from both Lincoln and Omaha, Columbus is a rural community of about 22,000. The city's economy is based on agriculture and manufacturing, and like most farm towns, Columbus politics tend to lean to the right. In 2012, Mitt Romney took more than 75 percent of the vote in Platte County, compared to Barack Obama's 23 percent. In fact, Columbus and Platte County have consistently voted for the Republican nominee in every presidential race since 1968.
Nebraska's Republican Governor Pete Ricketts is a stalwart of conservative policies. He supports the death penalty and tougher border security and immigration laws. He is against same-sex marriage and granting driver's licenses to illegal immigrants, and he is for school vouchers to level the playing field for middle class families. The state's two U.S. Senators are also Republicans. Columbus is represented in the U.S. House by Republican Jeff Fortenberry, who has been a consistent champion of military and veterans services. Columbus pays tribute to the brave men and women who serve with the Andrew Jackson Higgins National Memorial in Pawnee Park, which features life-sized statues of WWII soldiers storming the D-Day beaches. The site is also home to the Freedom Memorial, which commemorates the heroism on 9/11 and even incorporates pieces of steel from the World Trade Center.
Columbus' fiscally responsible City Council, led by Republican Mayor Mike Moser, has been able to fund major city improvement projects, including a new library/arts center, without raising property taxes. In fact, the city even lowered property tax rates in 2016, after factoring in construction costs for the projects. The new arts center will make a great addition to the city's full menu of quality-of-life amenities. Sprawling open lands make Columbus a perfect choice for outdoor enthusiasts – whether it be boating and fishing along the Platte River or in Lake Babcock, biking or jogging on one of the city's many tree-lined trails, or attending one of several events hosted by the Platte County Agricultural Society, including thoroughbred horse racing in the summer and fall.
9. Brandon, MS | 

Population 22,897
Like the majority of the state of Mississippi, Brandon has cemented itself as a conservative stronghold. The city has voted overwhelmingly Republican since the late 1970s. The state's governor, two senators and the U.S. Representative representing Brandon's Congressional district are all Republicans. Just a few miles east of Jackson, Brandon offers residents access to big-city amenities while maintaining its small-town charm and conservative values.
For example, to keep the city safe, residents consistently voted against liquor by the glass until 2013, when they voted to repeal the law in order to gain tax revenue from alcohol sales. The counties to the city's east and south remain dry, however.
Brandon residents are proud of their Southern heritage. A statue of a Confederate soldier stands in the downtown square. The Sons of Confederate Veterans Camp hosts an annual Civil War Relic & Militaria Show each June at the Brandon City Hall/City Complex. The show attracts Civil War buffs from all over the state, as well as more than 100 dealers and exhibitors from around the country. Mississippi has faced challenges to its state flag, which included the bars and stars of the Confederate battle flag, but Republican officials have been able to overcome them, and the state flag continues to fly proudly over the capital, as well as in downtown Benton.
Since Republicans have control of the Mississippi state legislature, Republican Gov. Phil Bryant has signed into law several measures that have transformed the state's gun laws from fairly restrictive to among the most lenient in the nation. In 2016, Mississippi joined the ranks of 11 other states to allow gun owners to carry a concealed firearm without needing a concealed carry permit.
Brandon is very community-oriented. On Fridays during football season, businesses offer discounts to patrons who wear red in support of the high school football team. The Patriotism in the Park Independence Day festival is a family favorite, and soon residents will have another entertainment outlet for wholesome fun. The city broke ground in 2016 on an 8,500 seat amphitheater that is expected to attract national acts, such as Kid Rock and Miranda Lambert.
8. Slidell, LA | 

Population 27,567
The Louisiana city of Slidell ranked No. 7 on our 2014 List of the Best Cities for Conservatives, and for good reason. Part of St. Tammany Parish, which boasts more than 160,000 registered Republicans, Slidell has become a hub for right-leaning voters and conservative values. In the 2012 presidential election, Mitt Romney carried 75 percent of the votes in Slidell and the surrounding parish.
You can't talk about Slidell without mentioning the devastating effects of Hurricane Katrina in 2005. The city sits on the northeast shore of Lake Pontchartrain and was battered by the Category 5 storm. Fortunately, Slidell did not suffer the caliber of damage its across-the-lake neighbor New Orleans suffered, but the city has nonetheless spent the last decade investing in infrastructure and rebuilding projects that have helped it flourish. While many south Louisiana cities have lost major pockets of their population, Slidell has actually grown in size to a thriving city of 30,000.
The city's Republican leadership has led the charge in the rebuilding efforts. As soon as Republican Mayor Freddy Drennan was elected, he began to oversee repairs to the city's water, sewage and draining system. Drennan pushed to get every dime of federal aid the city was promised, culminating in a $60 million check from the Federal Emergency Management Agency in 2016 to complete the last of the infrastructure repairs. Drennan has been praised for his fiscal responsibility during the city's rebuilding phase, and was recognized for his support of conservative values by the Slidell Republican Women's Club.
Some of the members of the Republican Teens of Slidell aren't even old enough to vote, but that doesn't stop them from getting involved in local and national political campaigns. The group assisted in the grassroots campaigns of U.S. Senator David Vitter and U.S. Rep. Steve Scalise, who represents Louisiana's 1st district that includes Benton. Scalise currently serves as U.S. House of Representatives Majority Whip and is the chairman of the conservative House Republican Study Committee, which advocates for spending cuts, gun rights and socially conservative policies. More than half of Slidell residents are pro-life advocates, and 63 percent are against gun control measures.
7. Benton, AR | 

Population 32,725
A suburb of Little Rock, Benton is a great example of the conservative wave overtaking the state. Arkansas was one of the most reliably Democratic states in the country until 2012, when Barack Obama lost the state to Mitt Romney by 24 points. Romney won 70 percent of Benton and Saline County. More than half of Benton's registered voters identify as Republicans, which is why the city is making its second appearance on our list of the Best Cities for Conservatives. The city ranked 10th on our 2014 list.
In 1996, Tim Hutchinson became the first Republican elected to the U.S. Congress from Arkansas since Reconstruction. He was soon followed by Republicans Tom Cotton and John Boozman, who were elected to the U.S. Senate. While Benton has supported Republican candidates with their vote, the city's elected officials return the favor in spades. U.S. Rep. French Hill (R-Benton) supported a $500,000 grant to restore the Old River Bridge, which crosses the Saline River in Benton. The bridge is the second-oldest in Arkansas and once restored will serve as a part of a pedestrian and bike trail linking Little Rock and Hot Springs.
Hill cited the bridge's connection to Benton's Civil War legacy as one reason for his support. Like Hill, Benton residents are proud of their Southern heritage. A Civil War Sesquicentennial Marker will soon find a home in Saline County.
Benton offers a slice of Americana – with low crime, locally owned restaurants, shops lining downtown and ‪Friday night football. Watching the Benton High School Panthers compete is a favorite area pastime.
6. Bristol, TN | 

Population 26,674
East Tennessee is historically more conservative than the mid-state and larger metropolitan areas in the western end of the state; and Bristol – located in the northeast corner of the state, in Sullivan County on the Tennessee-Virginia line – is no exception. The Republican presidential candidate carried Bristol in the last four presidential elections. In 2012, 72 percent of Sullivan County voters gave the nod to Mitt Romney. And Bristol ranked fourth on our 2014 list of the Best Cities for Conservatives.
Bristol is primarily known as the home of the Bristol Motor Speedway, a 160,000-seat short track that hosts NASCAR races. Bristol and NASCAR actually have a lot in common. NASCAR fans are 50 percent more likely to be registered Republicans than Democrats, and 70 percent of registered voters in Bristol are registered Republicans. One in five NASCAR fans is likely to favor lenient gun laws, and Tennessee has some of the nation's least restrictive gun control laws. According to the 2000 Census, 14 percent of Bristol residents own a gun. Two percent of the NASCAR audience is African American. About the same percentage of Bristol's population is African American; ninety-five percent of the population is white.
Bristol is also known as the place where many of the first country music recordings were produced. In 1998, the U.S. Congress recognized Bristol as the Birthplace of Country Music, and each year the community gathers downtown to celebrate that legacy during the Bristol Rhythm & Roots Reunion.
Bristol celebrates and appreciates its law enforcement. In the wake of the police shootings in Bristol, the town rallied together to support law enforcement. One local group, the Covenant Bikers for Christ, even formed a prayer vigil with local police officers.
Bristol's elected officials are dedicated to conservative values, such as fiscal responsibility and limited government, especially when it comes to issues like education. Rep. Jon Lundberg (R-Bristol) was designated a Taxpayer Hero by Americans for Prosperity of Tennessee for his work to promote job growth and replace Common Core with Tennessee State Education standards. Bristol residents also led the charge against a Common Core standard that forced middle schoolers to learn about Islam.
You may have read about Burleson, a northern suburb of Fort Worth, in the news lately. The town is, or rather was, home to Ethan Crouch, the teen sentenced to probation for four counts of vehicular manslaughter due to his "affluenza" defense. Crouch aside, the city's Republican judges have a reputation for being tough on crime – a position lauded by conservatives.
Despite the fact that the city's mayor Ken Shetter came out in favor of marriage equality, Burleson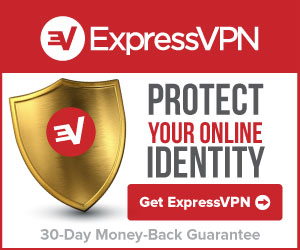 and Johnson County are very conservative, and use their vote to express those conservative ideals. Burleson voters have voted Republican for president since 1980, and in the 2012 presidential race, 77 percent voted for Mitt Romney, while only 21 percent voted for Barack Obama. In the 2016 presidential primary, 48 percent of Republicans voted for Ted Cruz, a sign of the suburb's dedication to true conservative values. After all, Burleson and Johnson County are home to the Texas Patriot TEA Party, one of the largest and most active TEA Party chapters in the nation.
Texas politicians fervently fight to preserve conservative values. For example, Gov. Greg Abbott and Attorney General Ken Paxton challenged Syrian refugee resettlement in Texas, and Texas Lieutenant Gov. Dan Patrick and Abbott are both supporters of stronger border control and immigration laws. Patrick is a staunch opponent to the U.S. Justice and Education Departments' directive that school districts allow transgender students to use facilities corresponding to their gender identity.
Conservatives are also attracted to Burleson's quality of life amenities – good schools, low taxes, low crime rate, family-friendly environment and access to the Dallas-Fort Worth Metroplex and high paying jobs. The average household income in Burleson is $68,680, and nearly 75 percent of households are homeowners.
Located in the Piedmont plateau region of North Carolina, Asheboro is the only city on our list to have voted for a Democratic president in recent years. In the 2008 presidential election, the vote was almost evenly split between Barack Obama and John McCain, but Asheboro voters ultimately chose Obama. Conservatives regained their stronghold on the city's political system in 2012; however, continuing a streak of voting Republican for president that was initially established in 1980. In 2012, Mitt Romney took 74 percent of the vote as opposed to Obama's 24 percent. Republican David Smith has been the city's mayor since 2009, a testament to his popularity.
Asheboro is a manufacturing and distribution powerhouse. The city's major employers are Klaussner, Teleflex, Walmart and Everyday Battery Company, meaning a good number of residents are employed in traditionally blue collar jobs.
Conservatives in North Carolina have worked to protect those blue collar jobs by passing laws, such as the Protect North Carolina Workers Act, which requires state and local government agencies to use the E-Verify system to check the legal status of job applicants and contractors. Republicans in the state legislature are also working to limit the ability of illegal immigrants to obtain driver's licenses or other IDs and to toughen penalties for the state's "sanctuary cities."
Home to the North Carolina Zoo and Caraway Speedway, Asheboro is a family-friendly community. Thirty-five percent of residents are affiliated with a religious organization. Asheboro's Fayetteville Street Christian School is the largest private school in Randolph County.
In the past three presidential elections, votes for the Republican candidate outnumbered votes for the Democrat candidate two to one in Alabaster. In fact, in the 2012 election, Mitt Romney won 77 percent of the vote in Alabaster and Shelby County. Alabaster has voted Republican in every presidential contest since 1980, and 75 percent of Alabaster's registered voters identify themselves as Republicans. Alabaster voters are politically active and more likely than not to vote in state and national elections – just a few of the reasons the Birmingham suburb took the top spot on the 2014 List of the Best Cities for Conservatives.
Alabaster residents are serious about the Second Amendment. In 2014, resident John David Murphy challenged the state's gun laws by attempting to enter a polling place with a holstered pistol. The move caused Alabama Gun Rights Inc. to call on the Shelby County sheriff to permanently lift the prohibition of firearms at polling places. Alabama is a state known for its pro-gun laws and heavy gun ownership. It ranks seventh in the nation for number of guns per capita (20 per 1,000 individuals).
Many of Alabaster residents consider themselves pro-life. One of the champions of the pro-life movement, Bob Foust, is from Alabaster. He founded Choose Life Alabama and later went on to serve as executive director of the Alabama Pro-Life Coalition Education Fund.
One of the wealthier suburbs of Birmingham, the median income for a family is $78,940, with only 4.3 percent of families falling below the poverty line. Alabaster residents believe in the sanctity of marriage. Of the city's 11,000 or so households, 68 percent are married couples, and only 8.9 percent are single, female-led households.
Alabaster residents are religious. Eighty-four percent of residents are affiliated with a religion, compared to 48 percent nationwide. Alabaster also boasts excellent schools. Alabaster City Schools branched off from the Shelby County School system in 2013, and for good reason, as Alabaster's schools rank higher than the county's schools.
2. Enid, OK | 

Population 50,685
With more than 60 percent of voters registered as Republicans, Enid is a conservative stronghold – and has been since the days when Oklahoma was still a U.S. Territory. The city has voted overwhelmingly for Republican candidates for president since 1968. In the 2012 presidential election, more than 75 percent of voters in Garfield County, where Enid is located, voted for Mitt Romney, compared to just 23 percent for Barack Obama.
While Enid has grown more diverse over the years – the Latino population doubled between 2000 and 2010, from nearly 5 percent of the total population to more than 10 percent — the city of 50,000 has managed to retain small town American values. Enid boasts several dozen churches, and some 61 percent of residents claim affiliation with a religious group. Currently, there are no synagogues or mosques in Enid.
Until 1998, Enid was home to Phillips University, founded by the conservative Disciples of Christ denomination. The university was the first four-year institution in Enid, and its legacy lives on. The Phillips University Legacy Foundation awards scholarships and provides leadership training to students attending Disciples of Christ-affiliated colleges and universities. Enid is still home to several private Christian schools, including Bethel Bible Academy, Emmanuel Christian School, Enid Adventist School, Hillsdale Christian School and Oklahoma Bible Academy. Enid residents are also more likely to support businesses that share their conservative Christian values, like Hobby Lobby and Chick-fil-A, both of which close on Sundays to allow employees to attend worship service.
While the city's prosperous oil and gas industry took a hit when gas prices started to drop, Enid is on the verge of a comeback. Companies, such as PAE Applied Technologies and Koch Industries, which operates an ammonia production plant in Enid, are still faring well. Koch Industries is owned by famed businessmen and political donors David and Charles Koch, known primarily for their conservative leanings.
Located along the Colorado River in Mohave County, Bullhead City is about 90 miles south of Las Vegas, giving conservatives enough distance from the sins of Sin City. As the top city on our list of the Best Cities for Conservatives, it's no surprise Bullhead City leans to the right on most political issues.
Sixty-five percent of Bullhead City voters are registered Republicans, and compared to the national numbers, Bullhead City Republicans are more likely to express a far-right conservative view. In 2012, Mitt Romney won more than 70 percent of the vote in Mohave County. In fact, no Democratic candidate has carried the county in 40 years, save a narrow win by Bill Clinton in 1996.
Bullhead City residents adhere to traditional conservative values. In a city of 40,000, more than two dozen churches call the area home. There are also half a dozen gun shops and dealers to help you exercise your Second Amendment rights. Republican state Representative Sonny Borrelli of Bullhead City has long been a champion of gun rights. Borrelli sponsored a bill to allow certified gun owners to carry concealed weapons on college campuses, a move many conservatives have argued will make campuses safer in the event of a mass shooting. One of the nation's most firearm-friendly states, Arizona also has a Stand Your Ground Law popular with conservatives.
Parents considering moving to Bullhead City will be pleased to learn about the Arizona Empowerment Scholarship Accounts, a school voucher program that allows K-5 public school students to take 90 percent of their per-student funding and apply it to private school tuition.
Outdoor adventurers flock to Bullhead City for riverfront beaches, white water rafting and boating, fishing and even scuba diving. Bullhead City residents are more likely to watch Fox News and eat at Cracker Barrel – most likely because the age of residents skews older than the rest of the state. The median age in Bullhead is 50, while the median age in the state is 36.8.
This feature originally appeared in Livability.


---
For enquiries, product placements, sponsorships, and collaborations, connect with us at

[email protected]

. We'd love to hear from you!
---
Our humans need coffee too! Your support is highly appreciated, thank you!