Graffiti, murals, vandalism—street art takes on various names, but one thing that rings true across the world is the cultural relevance behind these works of art.
Street art is a city's outdoor museum. Not just attractive to look at, it often functions as a gateway into the underlying social, cultural, or political concerns of the setting in which it appears. While it is easy, upon coming across a beautiful work of art on a city's wall, to simply snap a photo, upload it to Instagram and move on, the best street art merits spending a few moments to think about what it wants to say. Here we take you on a tour of seven of the world's best cities for seeking street art with a conscience.
SAN JUAN, PUERTO RICO
Launched in 2010, the Santurce Es Ley street art festival lit a spark in San Juan's long-neglected Santurce neighborhood, helping to transform it into a major art destination. But the murals that cover buildings here are not mere wallpaper: many take aim at Puerto Rico's contemporary and historical issues.
The continuing reverberations of Colombia's history inform Bogotá's politically minded street art—and a recent event influences how it is produced. Following protests over the police's fatal shooting of a teenage artist in 2011, Bogotá largely decriminalized street art, allowing elaborate murals to flourish.
A neighborhood often depicted as the epicenter of cool, Williamsburg inevitably attracts tourists utilizing the art of its streets as selfie backdrops. Look deeper and discover works depicting the diverse faces of humanity that make up the fabric of our cities.
Start on North 10th and Bedford where a portrait of an Italian-Jamaican boy named Camilo forms part of Jorit Agoch's 'human tribe' project. Three blocks south on Berry, Lay Your Weapons Down by Faith47"reflects on the profound nature of connectedness between people." At TBA Brooklyn on Wythe, the exiled Iranian duo Icy and Sot depict monochromatic children showered in a rainbow of colors. The duo's work often comments on the restrictions of life in their home country and this piece could be read as a representation of the creative freedom they have found in Brooklyn.
"Istanbul is an amalgam of cultures," local artist Leo Lunatic told us. "Multiculturalism and diversity are engrained in Istanbul's society and worldview. Despite the current political situation in the region and our geopolitical significance, we as artists, choose to remain largely apolitical. Artists will, at most, create something promoting peace, denouncing war or giving a subtle nod to political preference."
Culturally, Istanbul's street artists draw heavily from local history. Many "depict Roman or Grecian busts in our artwork, reflecting Istanbul's past and sculptural heritage still found across modern-day Turkey." Leo himself often incorporates motifs inspired by Ottoman tiles and architectural details, although his signature is a panda, many versions of which float across the city's walls.
A two-story-high panda clutching a spray paint can in each paw looms beneath the Galata Tower in the Karaköy district. From there, continue southeast through the café-filled backstreets, toward the Bosphorus, to find art covering walls and shop shutters, much of it by the artists Mr. Hure, Olihe, and Luckypunch, whose story was recently told in the documentary Revolt Against Gray.
The Egyptian revolution in 2011 sparked an explosion of politically influenced street art, the likes of which Cairo had never seen before. Stencils, portraits of fallen activists and caricatures of authoritarian figures covered surfaces around Tahrir Square, particularly on Mohammed Mahmoud street where the American University in Cairo (AUC)'s wall was used by activists "as a newspaper."
Oppressive crackdowns on protestors have muted the most provocative artwork. The AUC wall was whitewashed and then partly demolished, but some, including a portrait of a young martyr by Ammar Abo Bakr, remain. From the AUC, head about three miles east to the Mansheya Nasir neighborhood, inhabited by many garbage collectors. El Seed honors these workers with a massive mural, which spans 50 buildings and, in Arabic calligraphy, quotes a third-century Coptic bishop: "If one wants to see the light of the sun, he must wipe his eyes."
Bangkok offers visitors the opportunity to see street art from an unusual angle: from the water. Murals created during last year's Bukruk Urban Arts Festival come into view when traveling on the Chao Phraya Expresspublic ferry from Tha Thien Pier to King Taksin Bridge.
The city's landscape and its residents provided artistic inspiration. Cruising by Chinatown, you'll spot a cluster of bicycles painted by Aryz, who said he used saturated colors to blend in with the environment. Two elephants tumble across the wall opposite, painted by Roa, who always depicts creatures living in the surroundings he paints.
Every year residents volunteer the walls of their homes and businesses to artists participating in Stavanger's NuArt street art festival. No one knows what the artists will produce, but all agree to leave the artwork in place for at least a year. Often, the result is a conversation about local issues played out in public space.
Start in the city center where, behind the Scandic Stavanger City hotel, a black, white, and red painting by Roa depicts a bisected whale spurting blood and oil—one of several that take Norway's whale hunting tradition, and/or oil dependence, as its theme. Continue east to Storhaug and two 160-foot-high silos come into view. By Fintan Magee, Monument to a Disappearing Monument addresses the slump in global oil prices and its effect on the economy of Stavanger, Norway's oil capital. The piece depicts an oil worker painted on one silo and his image reflected, breaking into pieces and vanishing, on the other.
This feature originally appeared in National Geographic.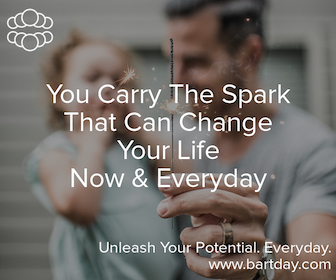 ---
For enquiries, product placements, sponsorships, and collaborations, connect with us at

[email protected]

. We'd love to hear from you!
---
Our humans need coffee too! Your support is highly appreciated, thank you!