IF YOU THINK the only purpose of intersections is to move cars past each other, you solve problems like a plumber: with bigger pipes. But wide, barren streets full of traffic don't make a livable city. One solution would be nothing. No lights, no curbs, no sidewalks—just colored pavers. It works. Accidents decline, traffic slows, and property values rise. "You'll never do as good a job as two ­people using body language and eye contact," says Sam Goater, a senior associate at the Project for Public Spaces. But don't rip out the infrastructure just yet. Urban designers have a good set of tricks to turn a city intersection into something more like a plaza and less like a freeway interchange. Cars pass, people walk, bikers bike, and everyone's lives flow more smoothly.

01: Self-Driving Vehicles
Studded with sensors and humming with AI, autonomous cars could slash death rates at intersections while eliminating traffic signals altogether.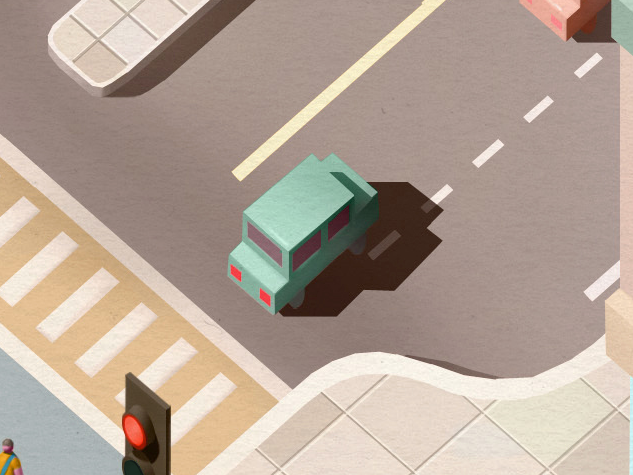 02: Traffic Sensors
Induction loop sensors detect the metal bulk of a car and talk to signal lights. They've been in use since the '60s and are crucial to traffic flow.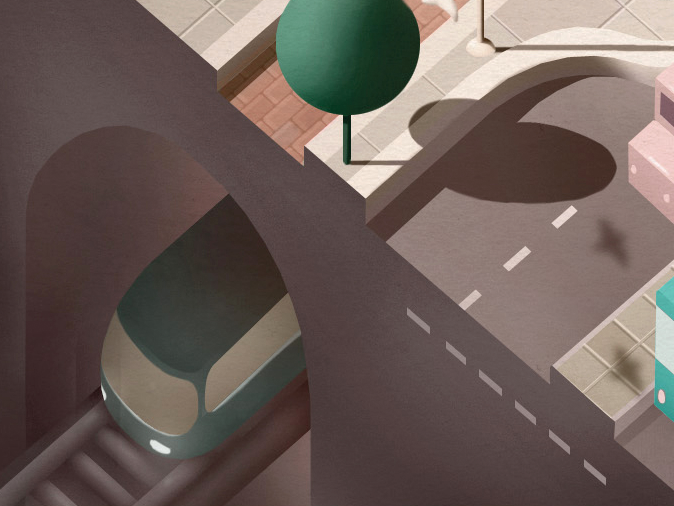 03: Bump-Outs
Squeeze the roadway as it nears the intersection and traffic slows to navigate the passage.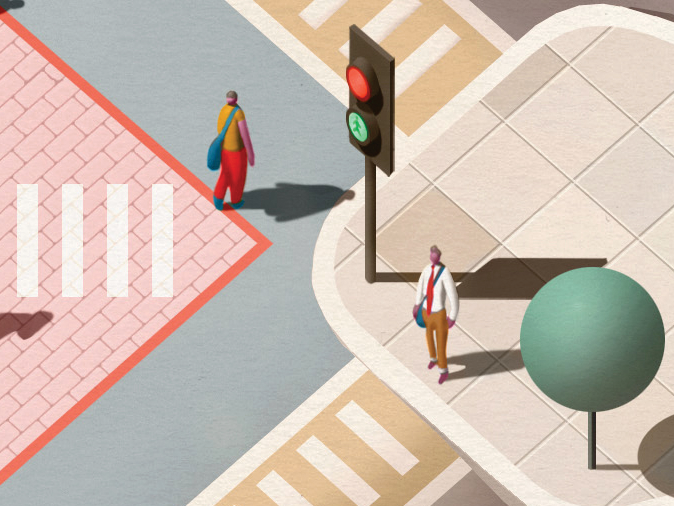 04: Protected Bike Lanes
Expect to see more of these—the US Department of Transportation recently endorsed the design as a way to create "low-stress bicycle networks."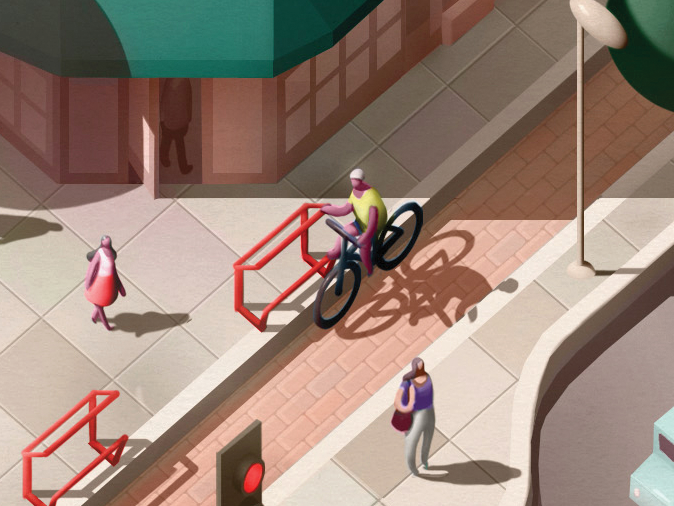 05: Bike Rails
Bike rails may be just a few metal tubes welded together, but for any cyclist who has waited on tiptoes for the light to change, they're a welcome addition.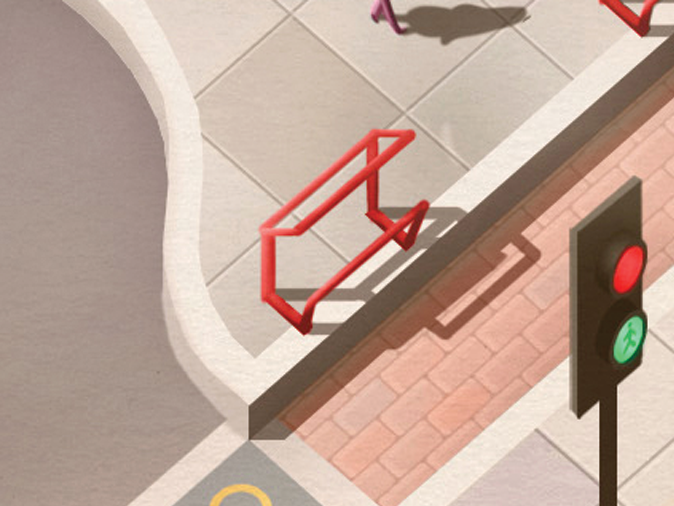 06: Bike Signals
A light timed for cyclists gives them just a few seconds' head start, but that's enough to get up to speed before traffic roars to life.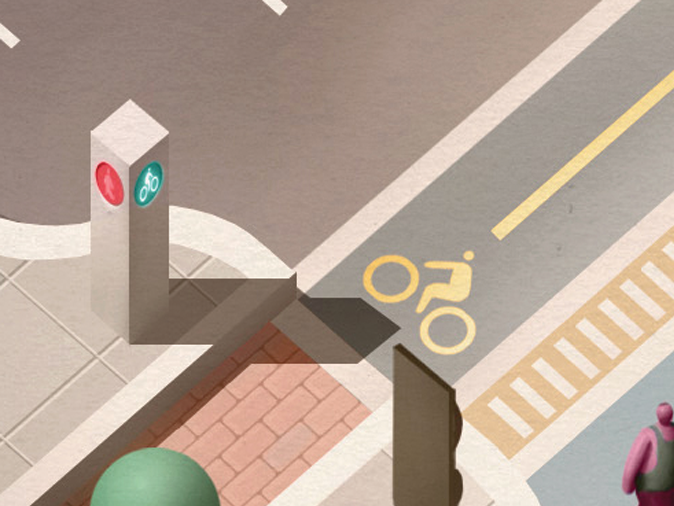 07: Speed Tables
Raising the crossing puts drivers at eye-height with pedestrians. "It makes it obvious that pedestrians rule," says Steve Mouzon, an architect and urbanist.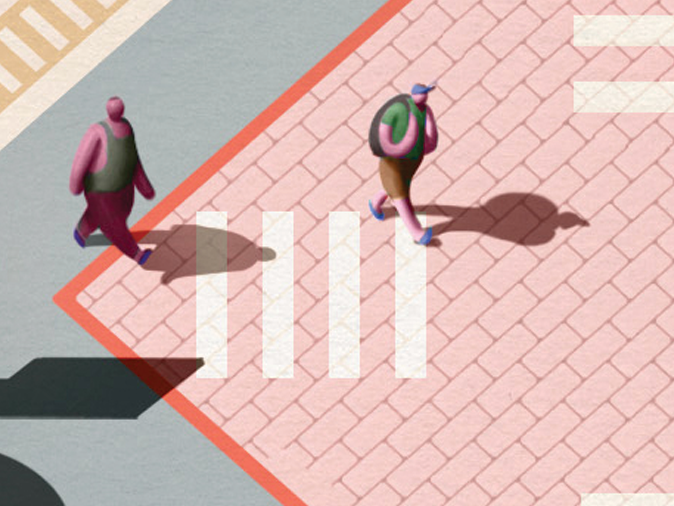 08: Scrambles
By stopping all traffic at once, scramble crossings provide better separa­tion of cars and people, allowing foot traffic to move in any direction—even diagonally—in relative safety.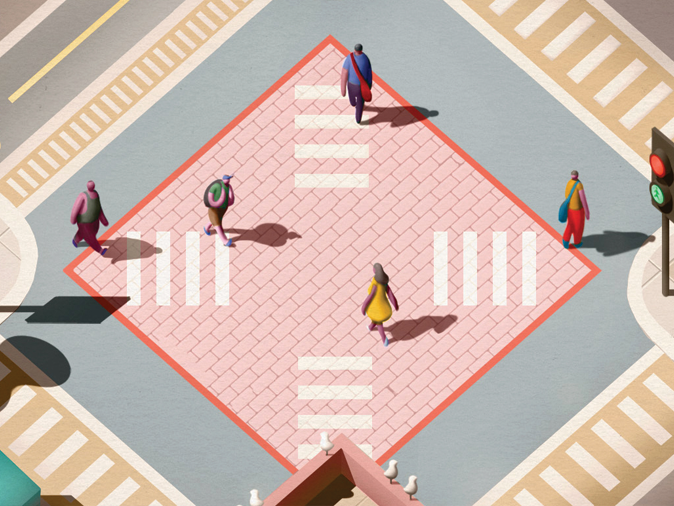 09: Parklets
By reclaiming street parking, parklets offer pedestrians a bit of respite that, when well designed, can feel like a swanky sidewalk café, Mouzon says.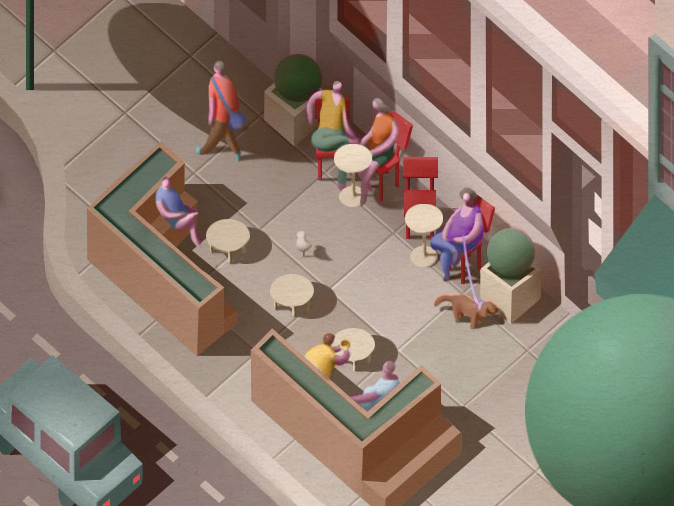 10: Trees
"One thing traffic engineers try to get rid of as quickly as possible is street trees," Mouzon says. Bad idea. For a walkable street on a hot day, the more trees, the better.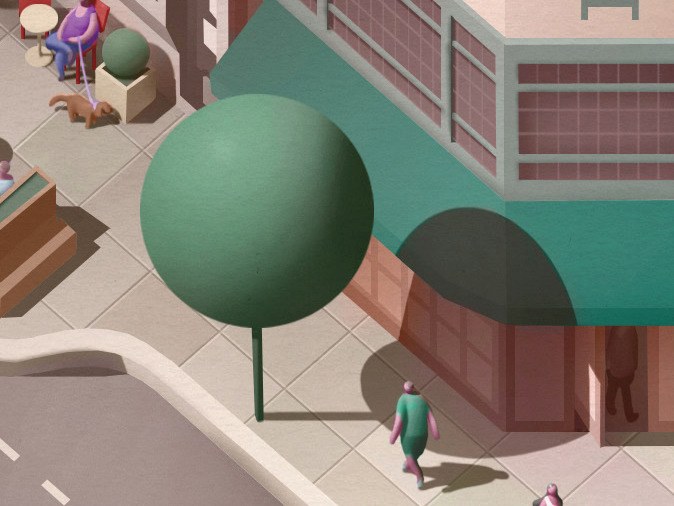 11: Dedicated Shelters
On many bus routes, shelters protect waiting riders from the elements. Boarding goes faster if fares are collected on the street, not on the bus.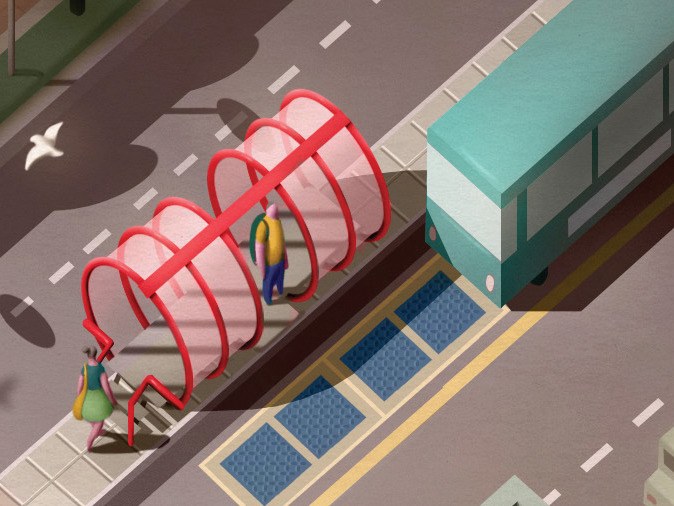 12: Induction Charging
Overhead wires mar the street­scape and don't give bus drivers much leeway. Chargers embedded in the pavement can juice up electric buses as they roll.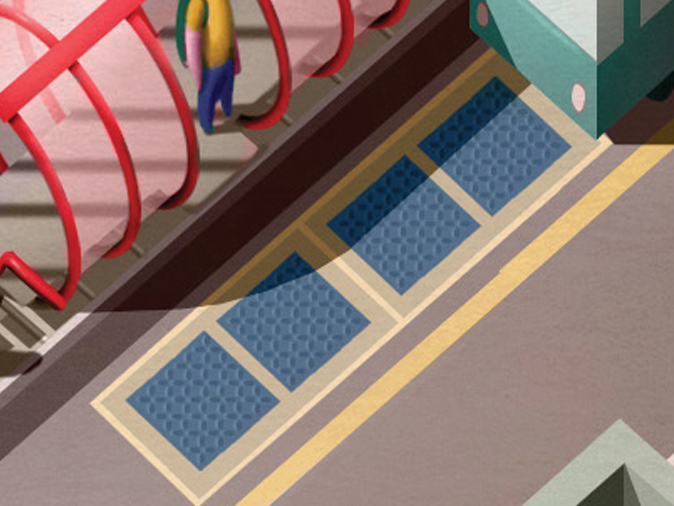 13: Cool Stations
Subway stops often feel like caves—which can be great! Stockholm embraces subterranean chic, leaving bedrock exposed at some stops.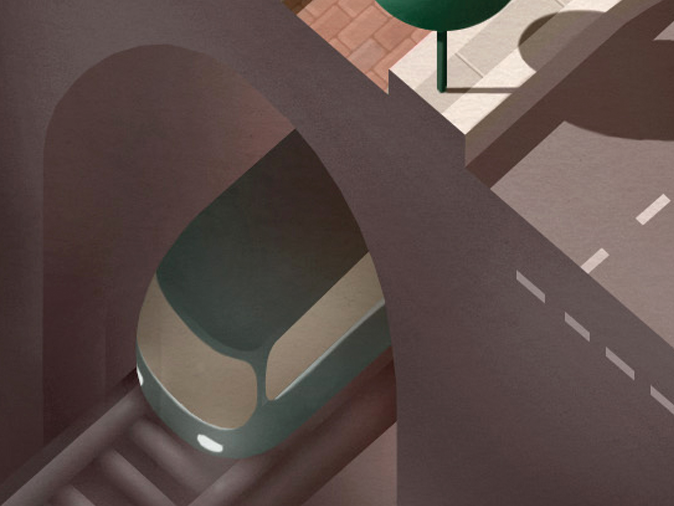 14: Sidewalk Cafes
Cute eateries are the key to a great street. "There are few silver bullets in urbanism," Mouzon says, "but this is one of them."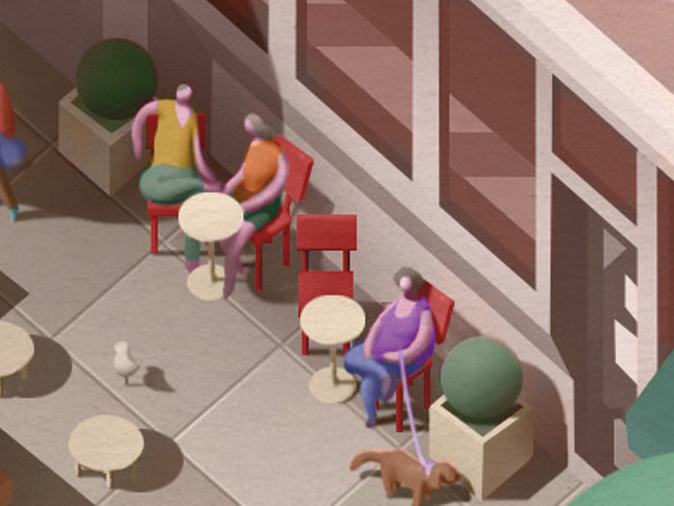 15: Corner Stores
The best use for a corner is, well, a corner store—anything people visit once a week or more. Bonus points to proprietors who face displays to the street and stock them with enticing stuff. One winner? Wine.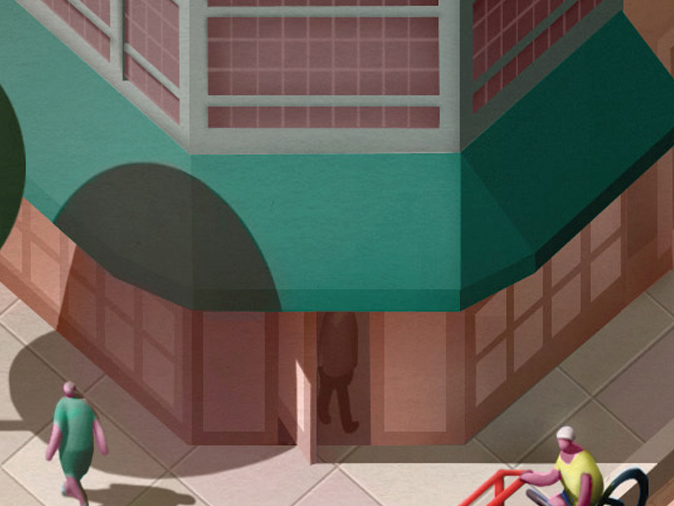 16: Third Places
"Your first place is home. Your second is work. The third place can be a coffee shop or a pub," Mouzon says. It gets people out on the sidewalks.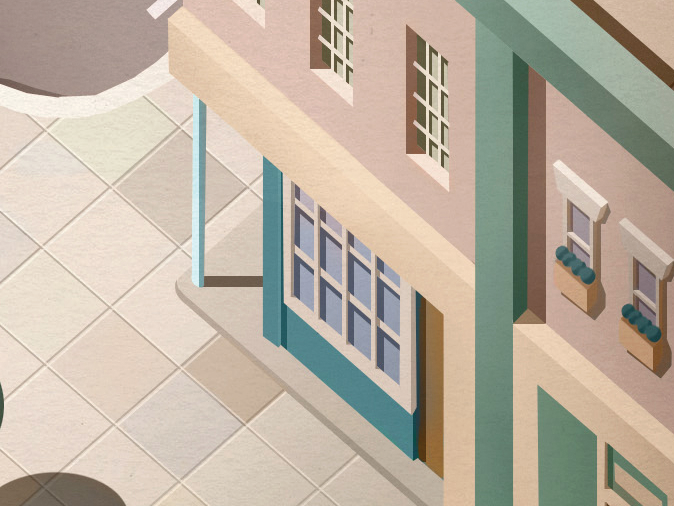 This feature was written by Tim De Chant and illustrations by Mike Lee. Originally appeared in Wired.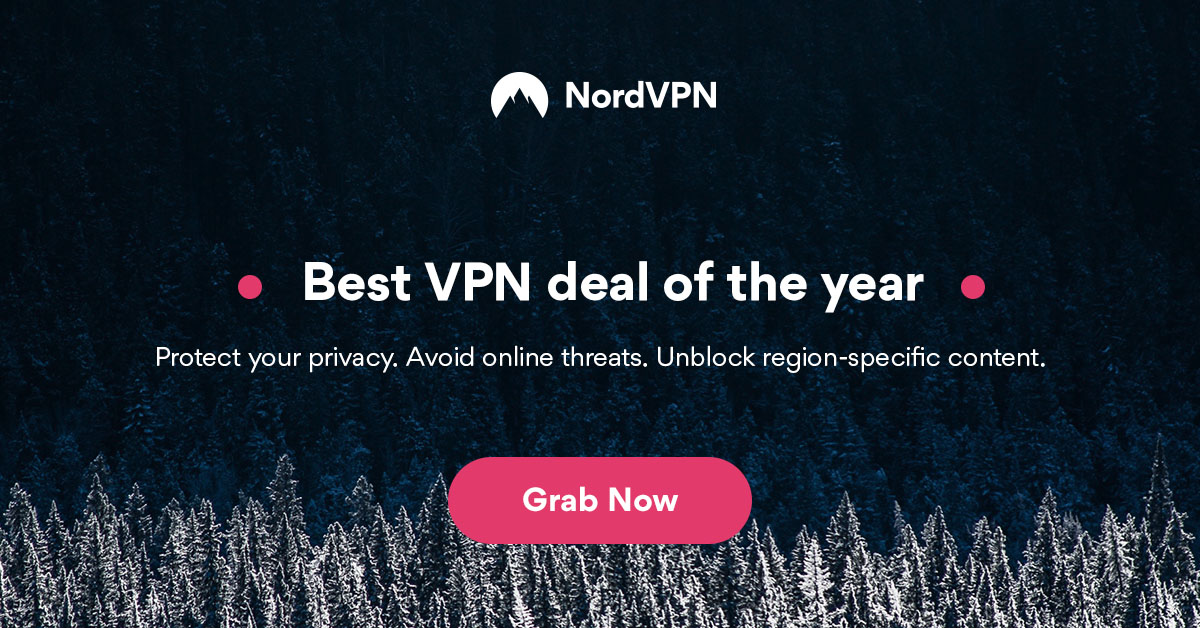 ---
For enquiries, product placements, sponsorships, and collaborations, connect with us at

[email protected]

. We'd love to hear from you!
---
Our humans need coffee too! Your support is highly appreciated, thank you!