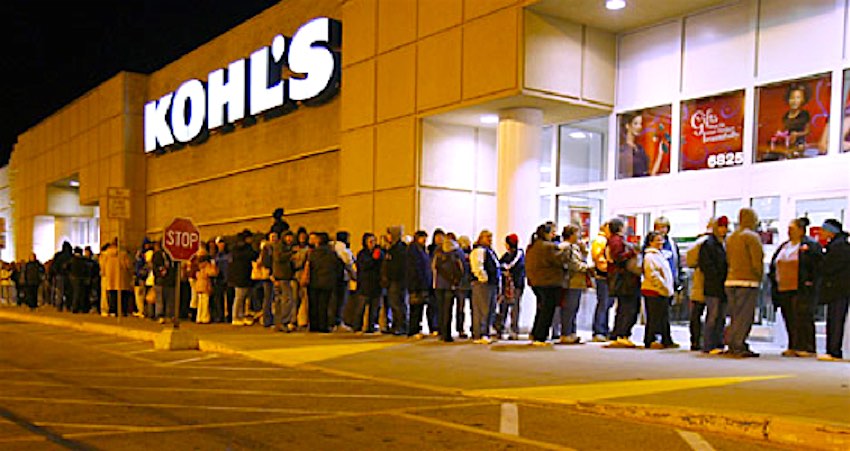 Black Friday shopping is one of America's most treasured holiday traditions. But there's always a bit of hassle involved: Shoppers have to fight their drowsiness and stand in endless lines at stores following a hearty Thanksgiving dinner — all in the name of savings.
That tradition is changing, however. Black Friday sales are starting earlier, weeks ahead of the actual shopping holiday at some stores. And many retailers are offering even steeper price cuts or other discount promotions, both in store and online, just to stay ahead of their competitors. That's good news for shoppers, especially those who prefer to shop from home. So which stores offer the best discounts and for which items?
To answer that question and help consumers maximize their Black Friday savings, WalletHub's analysts surveyed nearly 10,000 deals from 35 of the biggest U.S. retailers' 2017 Black Friday ad scans.
While the average retailer will offer discounts of 37.1 percent, these 10 big-name stores are offering more substantial deals:
Retailer
Average Discount
Kohl's
66.3%
JCPenney
66.3%
Belk
62.8%
Stage
60.8%
Shopko
55.9%
Bealls Florida
52.8%
Sears
50.1%
Macy's
45.6%
Fred Meyer
43.9%
AAFES
37.3%
All Retailers
37.1%
Shoppers should keep that average discount in mind as they hit the stores and online this week, according to WalletHub analyst Jill Gonzalez.
"If you see something that is marked down as less than 37 percent, you might not be getting a true Black Friday deal."
– Jill Gonzales of WalletHub –
The top three areas where Black Friday discounts will be concentrated are apparel and accessories, with discounts averaging 28.03 percent; computers and phones, at 10.61 percent; and appliances, at 9.9 percent, according to WalletHub.
But keep in mind that some categories — such as jewelry, apparel, accessories and furniture — will likely have even deeper discounts later in the holiday season.
"Something in your cart that is 20 percent off now might be 25 percent off the week before Christmas," Gonzalez said.
Other highly sought-after categories such as toys, computers and personal electronics will likely have the best quantities and prices in November.
"That is when the Black Friday deal is one of the best you're going to get," Gonzalez said.
Shoppers should also be sure to steer clear of zero percent interest or special financing deals that are often actually deferred interest plans that can result in unexpected bills later.
When presented with the choice between zero percent interest for six months or a discount at the time of purchase, "always go with the latter choice if it's available," Gonzalez said.
This feature was first appeared in WalletHub and CNBC.