The Hong Kong mass protests made it past the eight-week mark and it has been making headlines in the news. Their economy isn't taking it well. What are these protests for? Let's look further into this matter.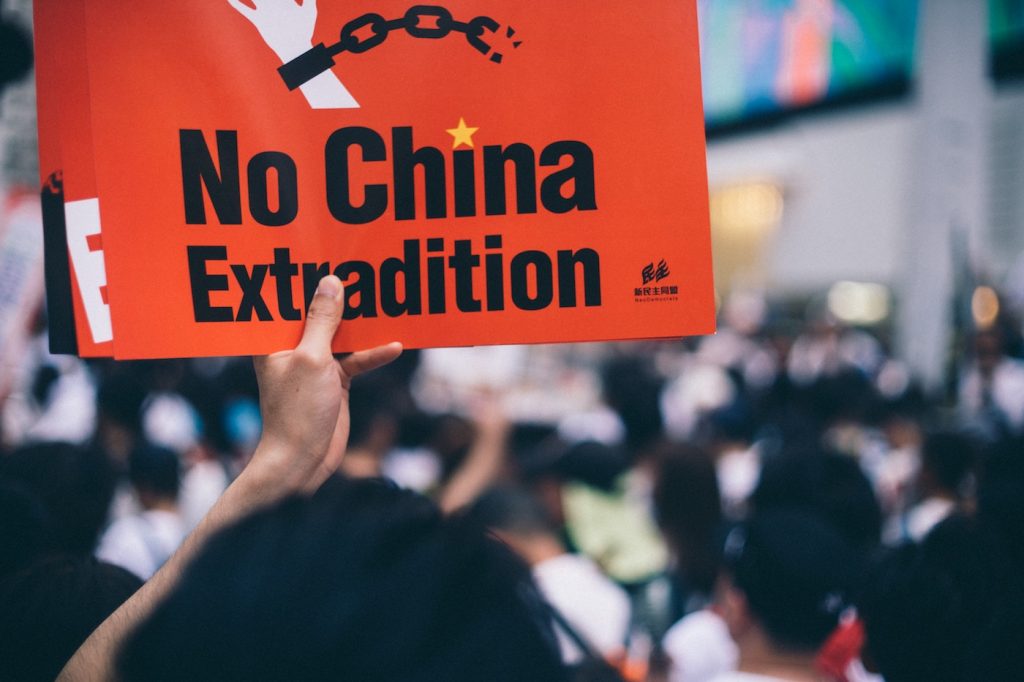 What are the protests all about?
Essentially, a clamour for greater democracy and the upholding of human rights. The protests started due to a bill filed in the Hong Kong government which will permit extradition to greater China: mainland China, Taiwan, and Macau. This means that suspects for a particular case will be allowed to be sent to these places to face trial.
The thing is, the city's leader will have the power to send fugitives to jurisdictions beyond those defined by existing laws. China, Taiwan, and Macau are among those jurisdictions not included in the existing law.
Various groups heavily oppose this, fearing that this could be harnessed by Beijing's Communist Party to create a dent on the judicial independence of Hong Kong. For instance, this bill will practically allow the kidnapping of those opposing China.
What triggered this proposed change?
The Hong Kong government said that the amendments intend to fill in the loopholes of the existing laws. For example, Hong Konger Chan Tong-kai murdered his girlfriend in their trip to Taiwan last year. Without an extradition agreement in Taiwan, he cannot be sent there. Lacking jurisdiction over crimes committed in Taiwan, he cannot be tried in Hong Kong, either.
He ended up getting a mere 29-month sentence for pleading guilty to money laundering, having used his girlfriend's ATM upon his return to Hong Kong
While this might seem logical at first, right now, the amendments provide minimal protection to the defendants. The court can only determine whether a suspect can be convicted but they cannot protect them. This led to people raising concerns about human rights violations.
How does this impact Hong Kong?
On top of the impact of the US-China Trade War, the mass protests further damaged Hong Kong's economy. Businesses have to shorten business hours since they have to wait for the protests to stop. There is also an observed increase in pessimism among businesses as well as lower tourist arrivals.
The political turmoil in Hong Kong has also made some companies, businessmen, millionaires look for other places where they can park their assets. Singapore, in particular, has received a large flow of money from Hong Kong in these past few weeks. While it may seem like a boon to Singapore, Law and Home Affairs Minister K. Shanmugam from Singapore asserted that there is no profit in having instability in Hong Kong.
Mr Shanmugam said: "There is some superficial talk 'Oh you know, Singapore benefits'. I don't believe that. We benefit from stability across the region, including Hong Kong. If China does well, Hong Kong does well, the region does well, we do well. There's no profit in seeing instability. And if Hong Kong is at odds with China, it's a problem for everyone, including us."
What is the government's response? 
Hong Kong Chief Executive Carrie Lam eventually announced that the extradition bill is dead. However, protesters viewed this as plain rhetoric to eliminate international attention. This is because the bill wasn't formally withdrawn and can push through any time. With this, the protests continue.
An uprooting
The continued protests show the growing pains of the people of Hong Kong and their refusal to be oppressed by the system which governs them. The only way for the Hong Kong government to quell the fury of these protesters is to start listening.
Simply cutting off the leaves won't do. This situation demands an uprooting — an overhaul which will truly create a substantial and positive change.
---
For enquiries, product placements, sponsorships, and collaborations, connect with us at

[email protected]

. We'd love to hear from you!
---
Our humans need coffee too! Your support is highly appreciated, thank you!