Defining a Criminal Record
It is a document that contains information about a person's criminal history and is compiled by various law enforcement agencies. The documentation consists of all non-expunged crimes, including all traffic offenses that a candidate may have committed in the past.

The Use of Criminal Records
The law gives every employer the right to see the criminal records of candidates before hiring them. However, there are several limitations. An employer is only allowed to use the criminal records of an individual if it is related to the job that they are applying for.
For example, if the records indicate that a person may be a liability in a certain position in an organization, the employer has a right to decline the applications from such individuals. Usually, an employer is also prohibited from using arrest records of a job applicant to make hiring decisions.
Also, they are not given access to all criminal crimes that have been removed from an applicant's criminal record. Most jurisdictions in the state are also discouraging employers from using questions related to the criminal history of job applicants until the candidates have had an opportunity to present their qualifications.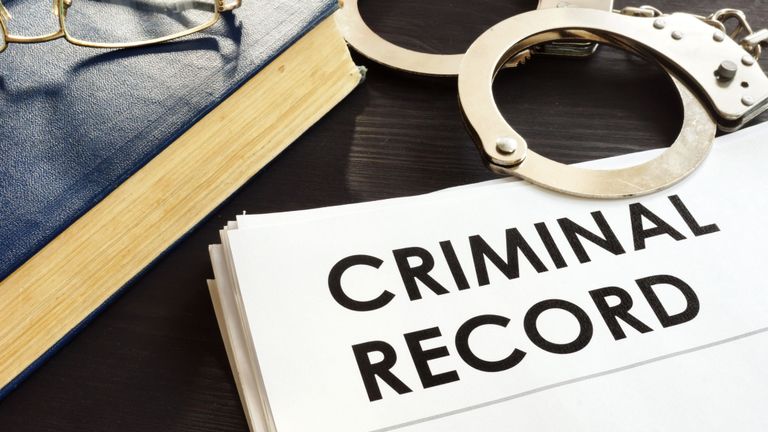 If you live in a jurisdiction where employers are prohibited from discriminating against job applicants based on criminal convictions, you can seek remedies in a court of law. Some of the factors that will determine the outcome of a case include the amount of time that has elapsed since an individual was convicted, the severity of their offenses, and the state's policy on employment.
The federal employment discrimination law also offers protection for people with prior criminal convictions if you belong to a racial minority group. According to the Equal Employment Opportunity Commission, criminal records exclusions have different effects on race and nationality.
However, some job refusals are not regarded as employment discrimination. Employment discrimination only applies where an employer declines a job application from a candidate based on general assumptions that the candidates lack moral character as a result of a previous conviction.
Also, the employer has the right to deny your application if they find out that you presented false information about your previous convictions, even if there is no relationship between such convictions and the job that you are interested in.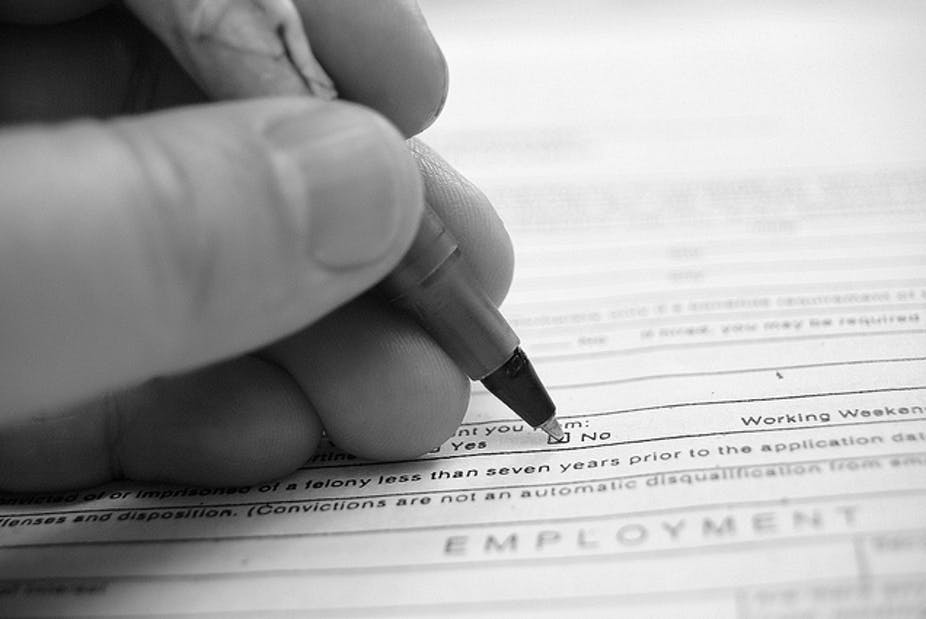 The rules about the employment of people with previous convictions may vary for employees who work with vulnerable populations such as children and disabled people. Most jurisdictions allow an employer to check the criminal records of such employees and deny their job applications if they have certain convictions.
Also, if an individual is interested in a job that has a high degree of risk, such as entering into other people's homes, an employer has a right to check their criminal records. Some states require employers to disclose whether a job denial was due to previous convictions.
Hiring a Lawyer Employment Discrimination
It is important for every citizen to know their rights concerning employment. If you think that you have been discriminated against based on your previous criminal convictions, you should consider hiring an experienced employment lawyer.
The attorney will enlighten you about the entire process and help you to have a favorable outcome. An employment lawyer will evaluate your situation to determine whether you have a potential claim and recommend the best course of action.
Some legal professionals will offer several payment options for you when handling your employment discrimination case. If you cannot afford to pay hourly legal fees, you can ask for a contingent fee arrangement.
In a contingent fee arrangement, the total legal fee that you will be required to pay an attorney will be based on the amount that they will recover from an employment discrimination lawsuit. Usually, the contingent fee ranges between 1/3 and 40% of the amount that has been recovered.
You will not be required to pay for legal services if you lose the case against an employer if you have a contingent fee arrangement. However, you will still be liable to pay costs, such as filing and retainer fees.
You may get a refund of the retainer if you win an employment discrimination case depending on the lawyer that you hire. Ask your attorney about the possibility of a refund if you win a lawsuit. More about it you can read on https://mosheslaw.com/employment-discrimination-on-the-basis-of-criminal-history.
Finally, several legal provisions protect employees against employment discrimination based on the criminal records of a job applicant. If you think that you have been discriminated against, consider contacting a lawyer employment discrimination.
---
Our humans need coffee too! Your support is highly appreciated, thank you!