Whatever the cause be, the time following an injury is extremely turbulent and distressing for people. The adversity further increases when you have suffered harm due to the negligence of someone else. If you are looking for a personal injury attorney, it is highly likely that you have been a victim of a traumatic event and sustained injuries. If that is the case, you deserve justice, and the right way to go about it is hiring a seasoned personal injury attorney to represent and carry your case to justice.
You are much more likely to succeed in receiving maximum compensation by putting your case in the hands of a skilled lawyer instead of trying to work through the process alone. Trying to handle your claim by yourself will prolong the process and exacerbate your mental anguish when dealing with manipulative insurance companies and may even impact what compensation you recover. Hiring a personal injury lawyer will strengthen your case and ensure insurance companies do not take advantage of you.
Here is a rundown of the essential qualities you must consider to make a sound decision when hiring a personal injury lawyer for your claim.
Relevant Experience and Reputation
Perhaps the most indispensable criteria to consider while searching for a personal injury lawyer is their experience in handling personal injury cases. Many law firms accept a wide range of legal cases; however, you must choose a legal counsel equipped with a wealth of experience in a case similar to yours. So if you got hurt in a car accident, you must consider law firms with vast experience resolving such claims. On the other hand, if you got injured due to medical malpractice, you should seek an attorney who has experience taking on healthcare providers and medical facilities.
The practice of law is a highly specialized and complicated field. While it may be appealing to choose a lawyer who is a jack of all trades, it could also mean that they are a master of none. Hiring an inexperienced attorney who has little experience dealing with bad faith insurance companies and uses your case as a stepping stone for gaining experience will likely lead to disappointment.
In addition, it is also crucial that you have a lawyer with extensive trial experience. A lot of times, personal injury claims get settled out of court. However, if you are unable to reach a fair settlement, you must make sure the attorney you hire has a strong background representing plaintiffs in the courtroom and can put your case in front of the jury effectively.
Whether you were involved in a car accident, injured at work, or suffered a dog bite, a well-reputed attorney with a proven track record would ensure that your injury case is in safe hands and stands the best chances of success.
Accessibility and Commitment 
You and your family will likely have a plethora of questions throughout the proceedings. A good lawyer will be easily accessible to their clients. Being readily available and taking the time to answer all questions promptly, regardless of how busy they are, is one hallmark of an excellent attorney.
The attorney must understand that the legal process after an accident can often be disconcerting and confusing for the victim. A good attorney will provide you with a direct means of contact with them from your very first meeting and be willing to answer all your questions in detail as they arise without getting vexed.
Empathy and Compassion
The attorney-client relationship is critical at each step of the legal process. You must evaluate how compassionately the attorney communicates with you and if they seem genuinely concerned about your well-being. It is imperative to choose a lawyer you feel comfortable with and who treats you right from the onset. 
There are many lawyers out there who are in the business just to make a big buck. There are also kind-hearted ones who genuinely care about the clients they represent and will pursue their injury claim compassionately and thoroughly. You want an attorney who will treat you like a person and not just another case file.
Success Rate
It is important to note that while an attorney may have a breadth of experience in dealing with personal injury cases, they might not have a strong track record of success. A lawyer can have years of litigation experience but still struggle to win your case. For example, they may tend to give in to low-ball settlements from insurance companies or may not have a proven record of winning tough, high-value cases.
Make sure to ask them how many cases similar to yours they won for past clients and how much they were able to recover in damages. Also, you would want to inquire about the percentage of cases they have settled without the need to file a personal injury lawsuit.
Whether your case gets settled or goes to trial, you want an attorney who knows the art of winning. This is what's normally done in Illinois, and most areas in the United States. Most attorneys will offer a free case consultation, as mentioned by the professionals behind this Chicago personal injury law firm, and you may review the details specific to your case during the meeting. Assess if the lawyer is confident enough in winning your case by the way they answer your questions and engage with you.
Resources
Personal injury cases are usually complex and expensive to prepare, and your claim would require a comprehensive investigation for it to be successful. A personal injury attorney will require ample time, effort, and resources to handle the case effectively. They may need to arrange expert or eyewitness testimonies, mobile records, surveillance footage, and other crucial evidence to prove your claim.
This makes it imperative to hire an attorney who has all the resources required to prepare your case in a way that will bring you maximum compensation for your injuries.
Client Satisfaction
Is there a better way to learn more about an attorney than from the words of previous clients? Clients are not required to write reviews or testimonials for their lawyers, but they often choose to do so because they are highly satisfied and appreciate the help they received from the lawyer. Reading through client feedback will give you a better idea of the experience you might have with a particular lawyer.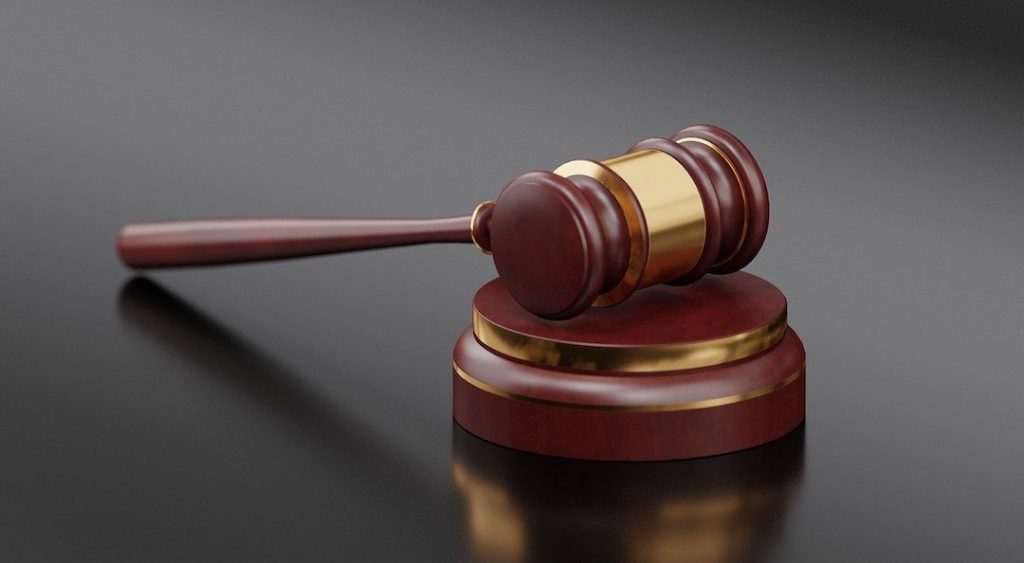 Choosing the right personal injury attorney to assist you in pursuing your case and receiving the compensation you deserve is one of the most critical aspects of achieving a favorable outcome. Whether you have been injured in a road traffic accident or been a victim of medical negligence, it is vital to have a highly qualified and competent legal representative on your side to handle your case.
A personal injury attorney will fight for your best interests while representing you and help provide the support and expertise required to receive the maximum damages for your claim and deliver the justice you deserve.
---
For enquiries, product placements, sponsorships, and collaborations, connect with us at

[email protected]

. We'd love to hear from you!
---
Our humans need coffee too! Your support is highly appreciated, thank you!