As the spring season rolls around, it's time to start thinking about decluttering and organizing your workspace. Whether you're working from home or in an office, having a clean and tidy workspace can help increase productivity and reduce stress. Here are ten recommended items for spring cleaning and organising: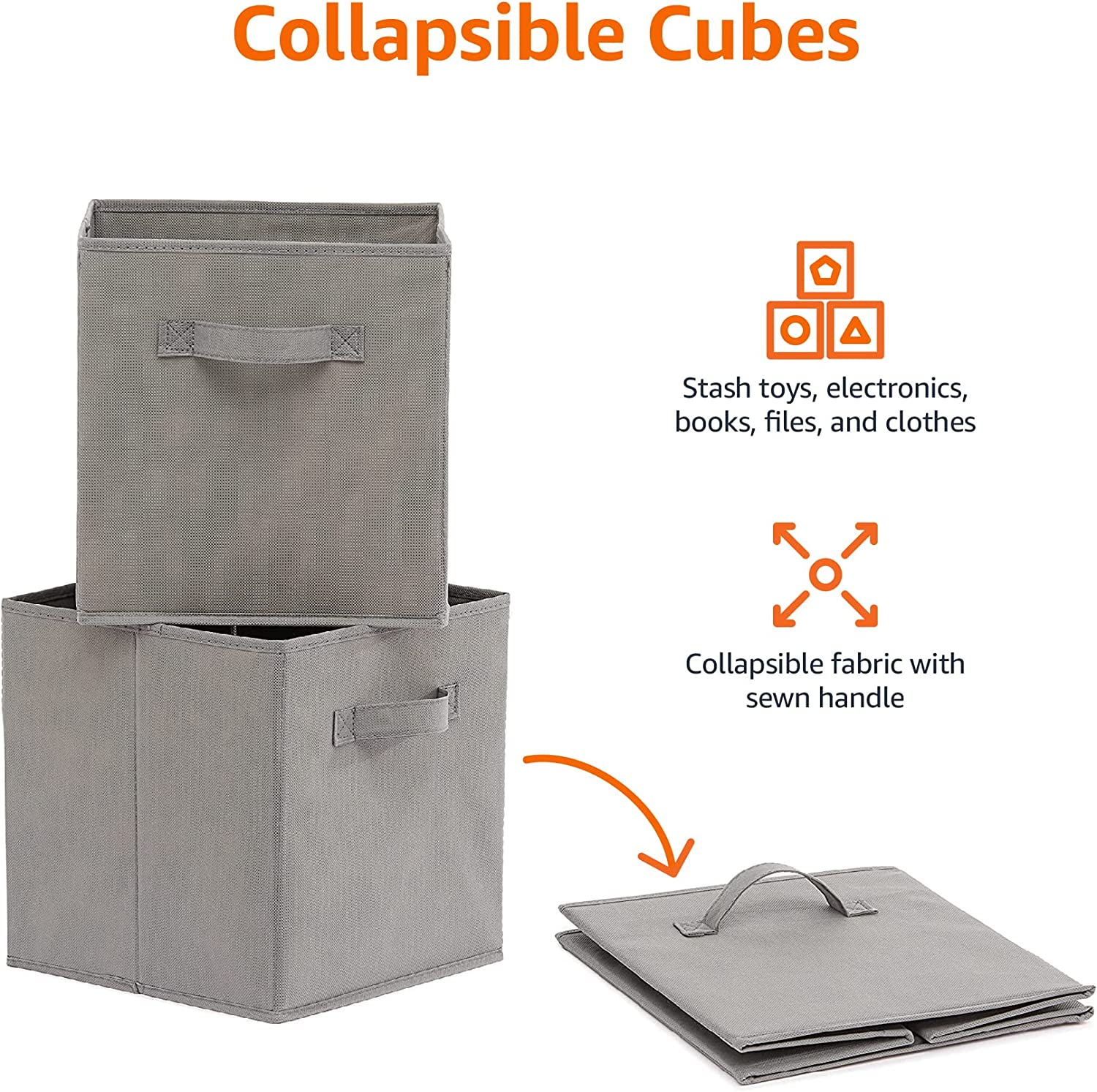 The Amazon Basics Collapsible Storage Organizer is a versatile storage solution that can help keep your office clutter-free. This organizer is made of durable fabric and features spacious compartments that can be used to store office supplies, paperwork, and more. It can be easily collapsed for storage when not in use, making it a great space-saving option.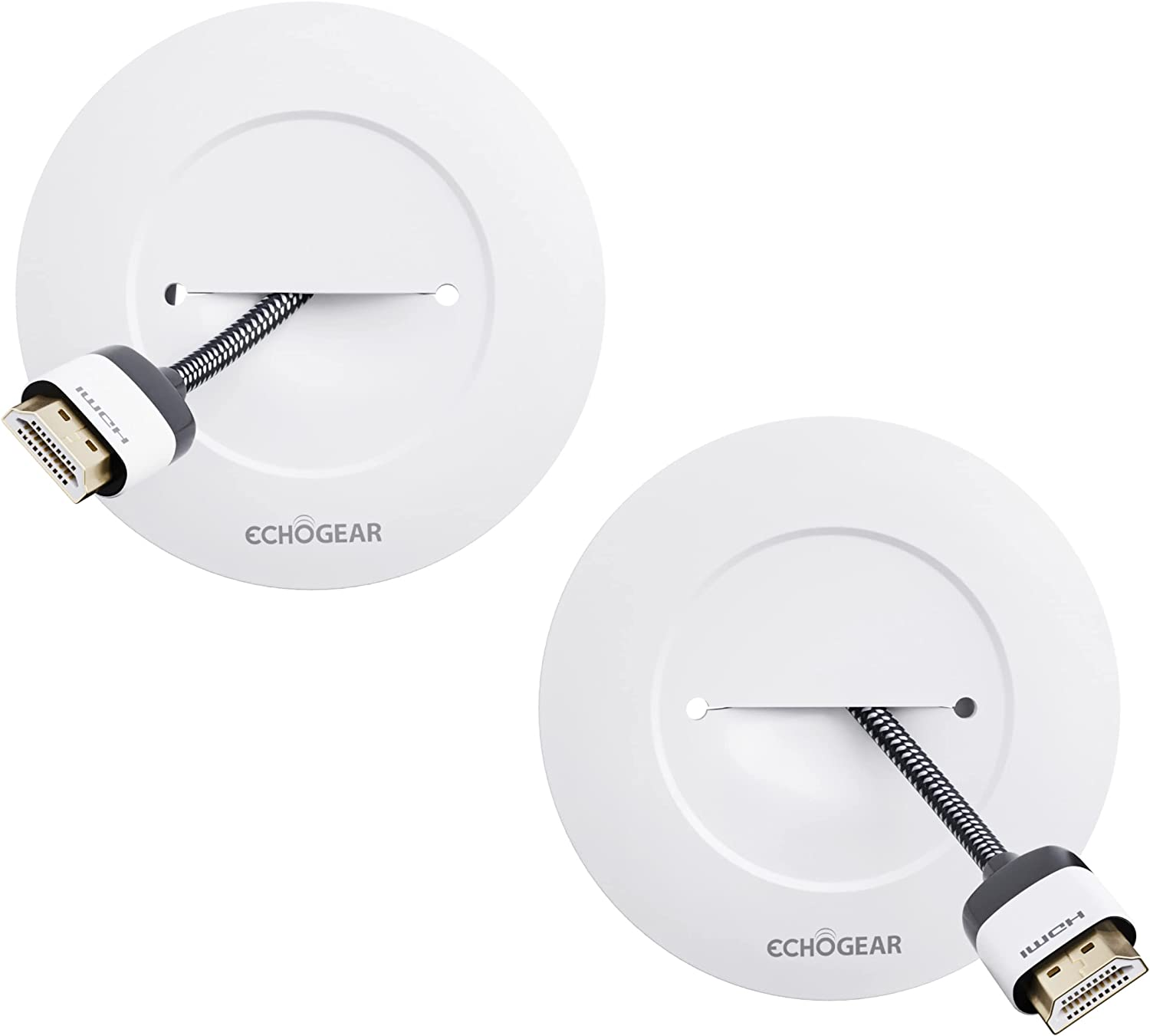 Cable clutter can be a major source of frustration in any workspace. The Echogear White Wall Cable Management system is an easy and affordable solution to help keep your cables organized and out of sight. This system includes a cable raceway that can be easily mounted to your wall, allowing you to run cables through it and keep them hidden from view.
A large basket can be a great way to store extra blankets, pillows, or other items that tend to clutter up your workspace. The INDRESSME XXXLarge Cotton Rope Basket is a stylish and functional option that can help keep your workspace tidy. Made of high-quality cotton rope, this basket is durable and can hold a large number of items.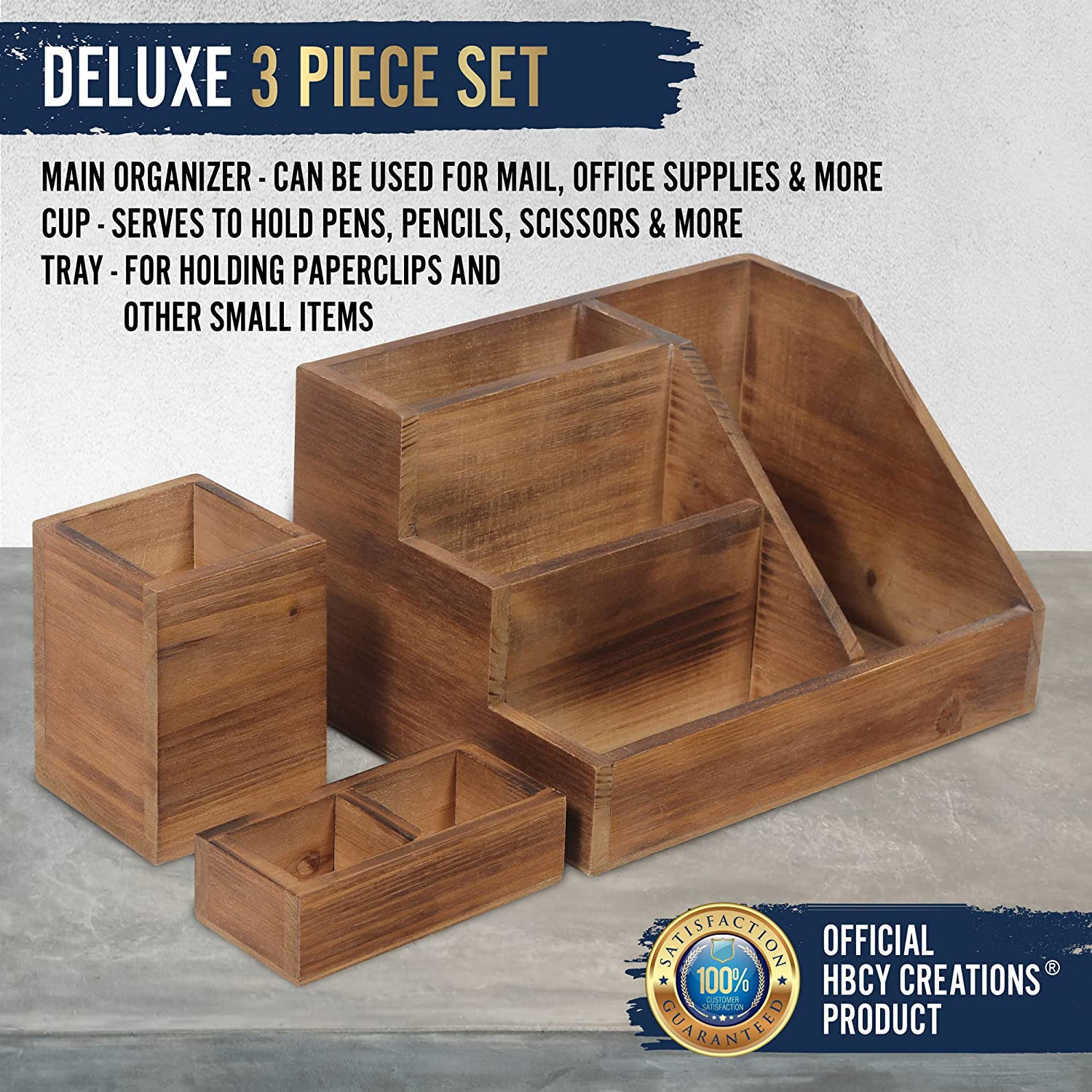 The Rustic Wooden Desk Organizer from HBCY Creations is a great way to keep your desktop clutter-free. This organizer is made of high-quality wood and features multiple compartments that can be used to store pens, notepads, and other office supplies. Its rustic design adds a touch of style to any workspace.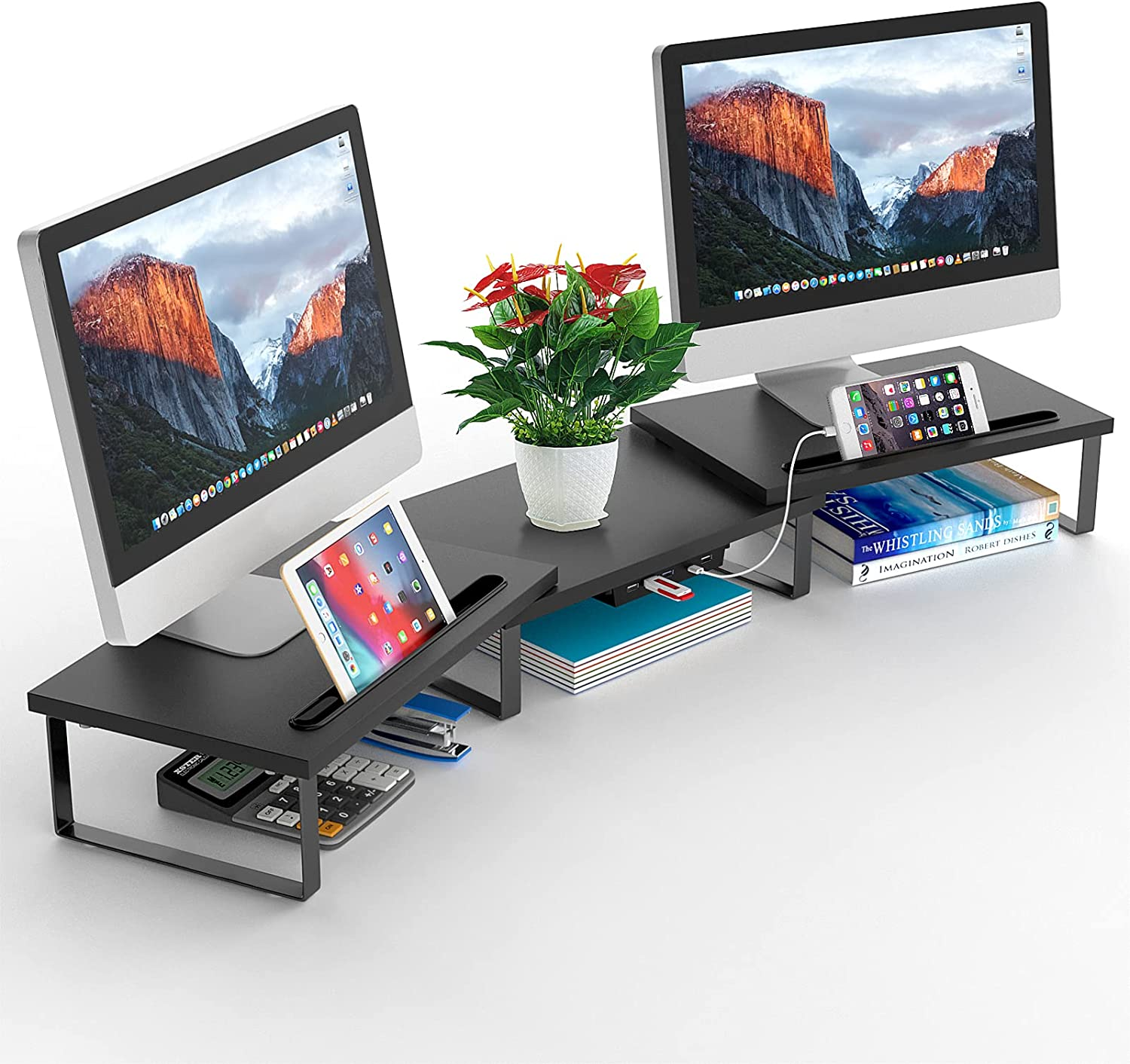 The Adjustable AQQEF Computer Monitor & Cellphone Organizer is a must-have for anyone who wants to keep their workspace tidy and organized. This organizer is made of high-quality plastic to hold your laptop or computer monitor and features compartments that can be used to store pens, pencils, notepads, and even your phone. Its adjustable design allows it to fit on most desks, making it a great option for any workspace.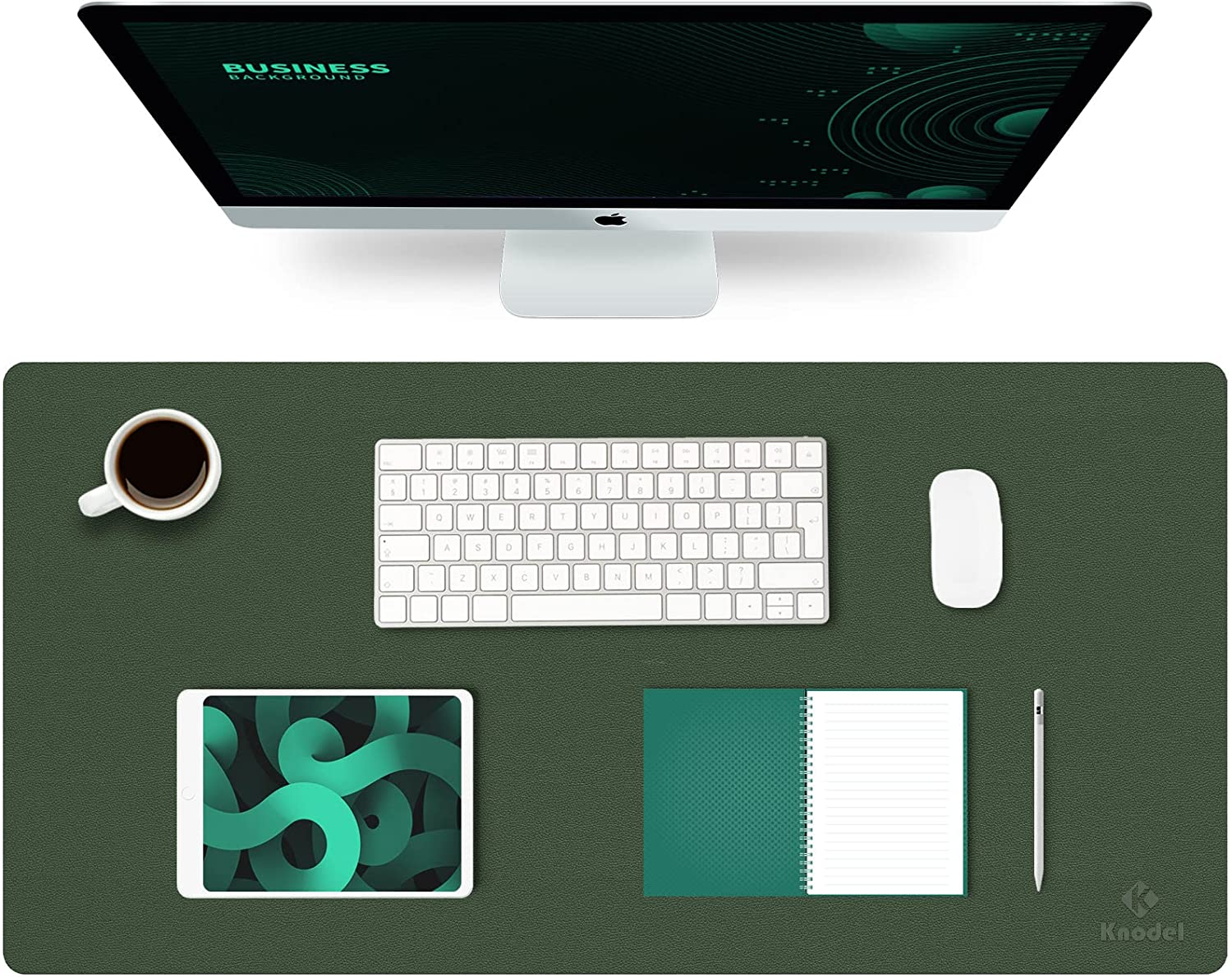 This desk pad is perfect for protecting your desk from spills and scratches. It's made of waterproof material, which makes it easy to clean and maintain. Additionally, it comes with a keyboard protector to keep your keyboard clean and free of dust.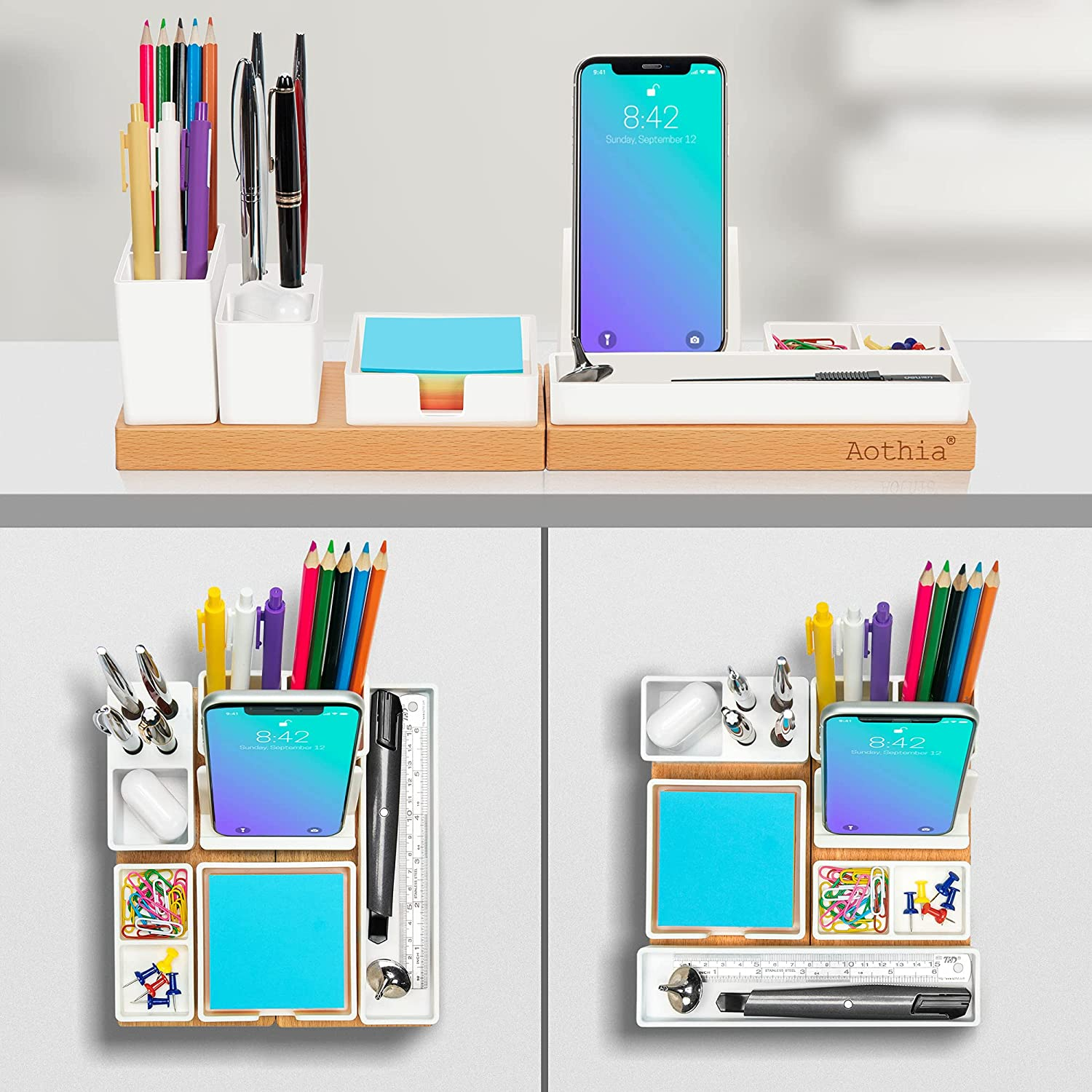 This organizer set is perfect for keeping your desk clutter-free. It is adjustable so you can assemble it to suit your needs; whether rectangular, squarish, combined or apart. It comes with a pencil holder, paperclip holder, and other compartments to keep your office supplies organized and within reach.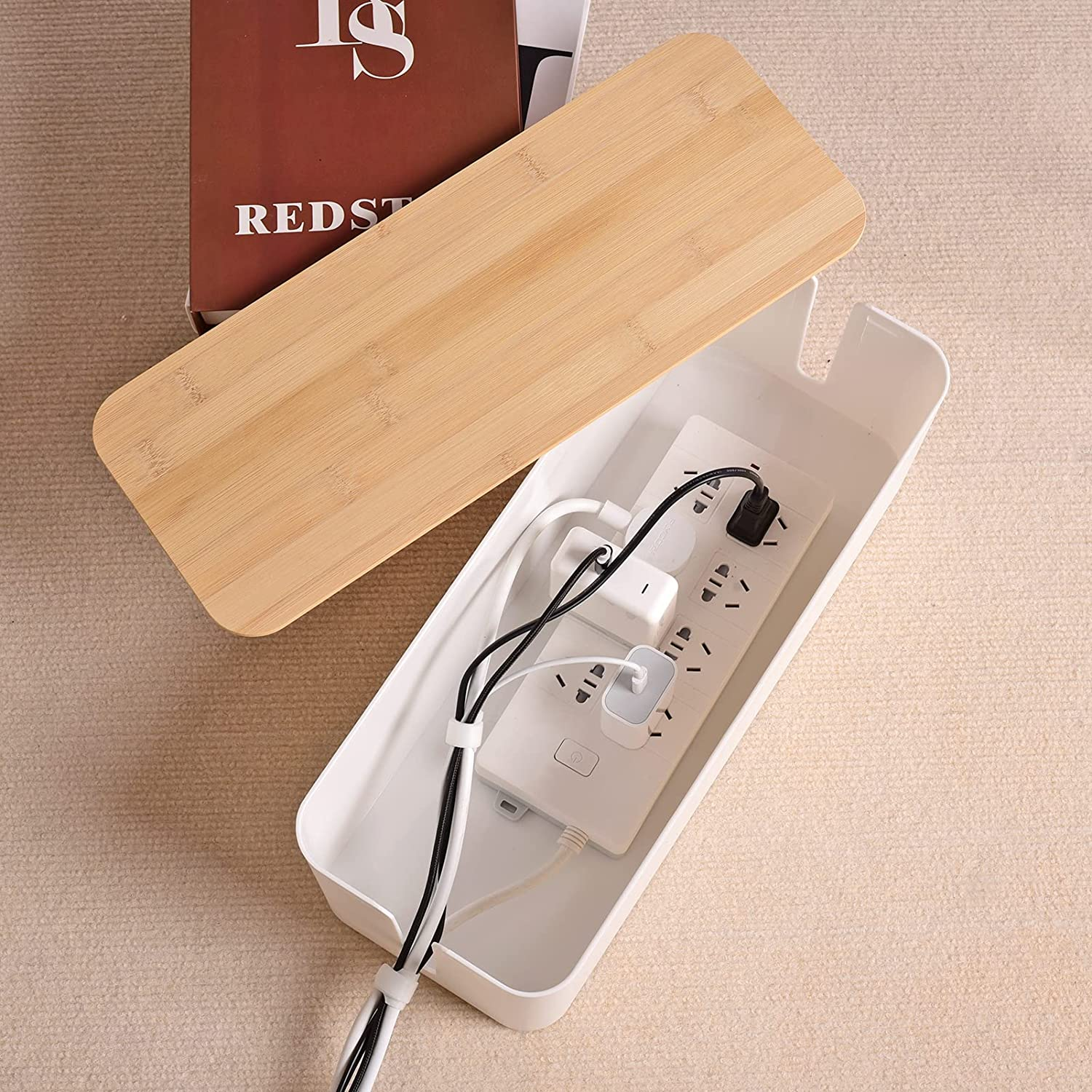 This cable management box is perfect for keeping your cords and cables organized and out of sight. It's perfect for reducing clutter on your desk and keeping your workspace looking neat and tidy.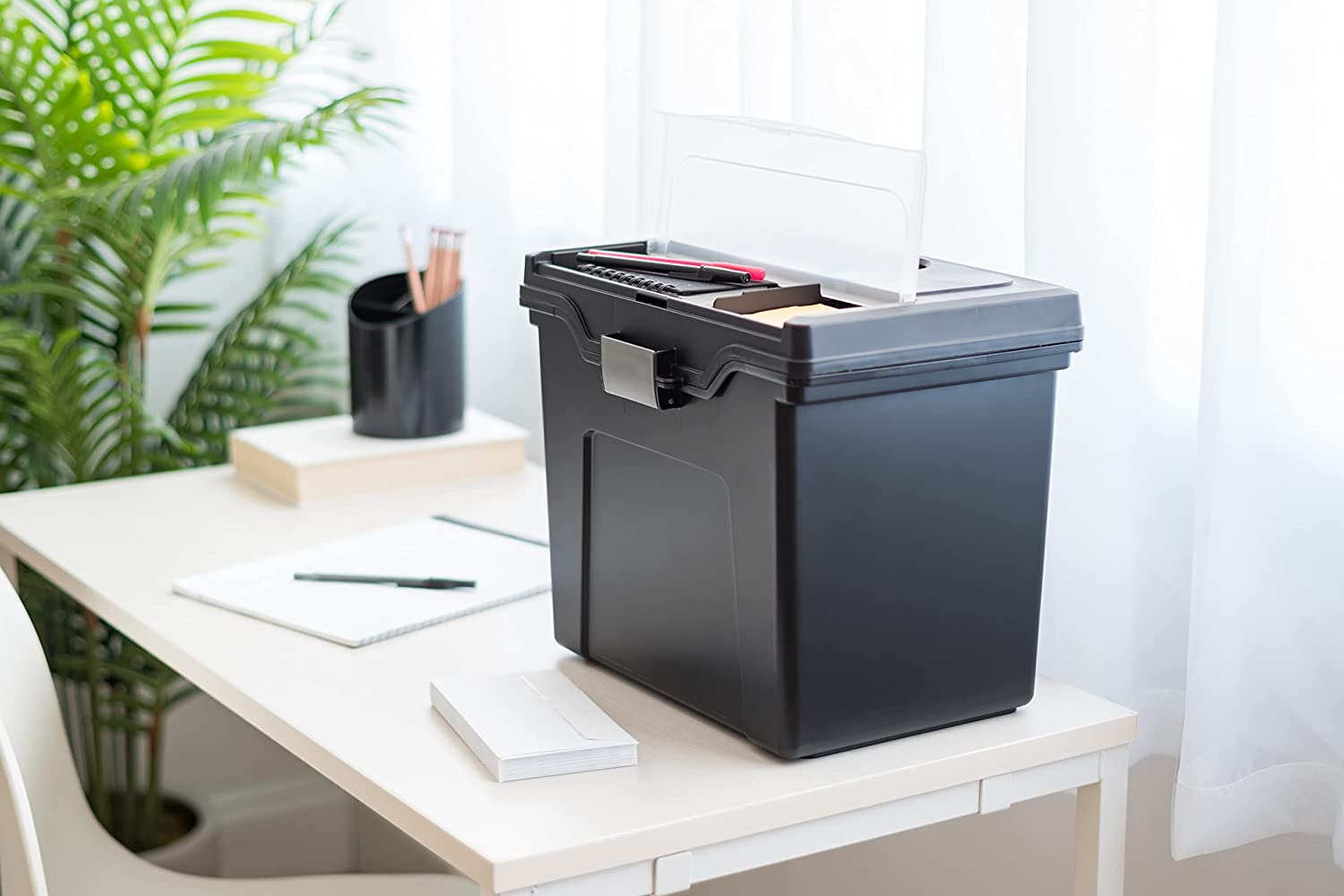 Keep your important documents organized and easily accessible with this letter-sized file box. It's lightweight and portable, making it easy to transport your documents from one place to another.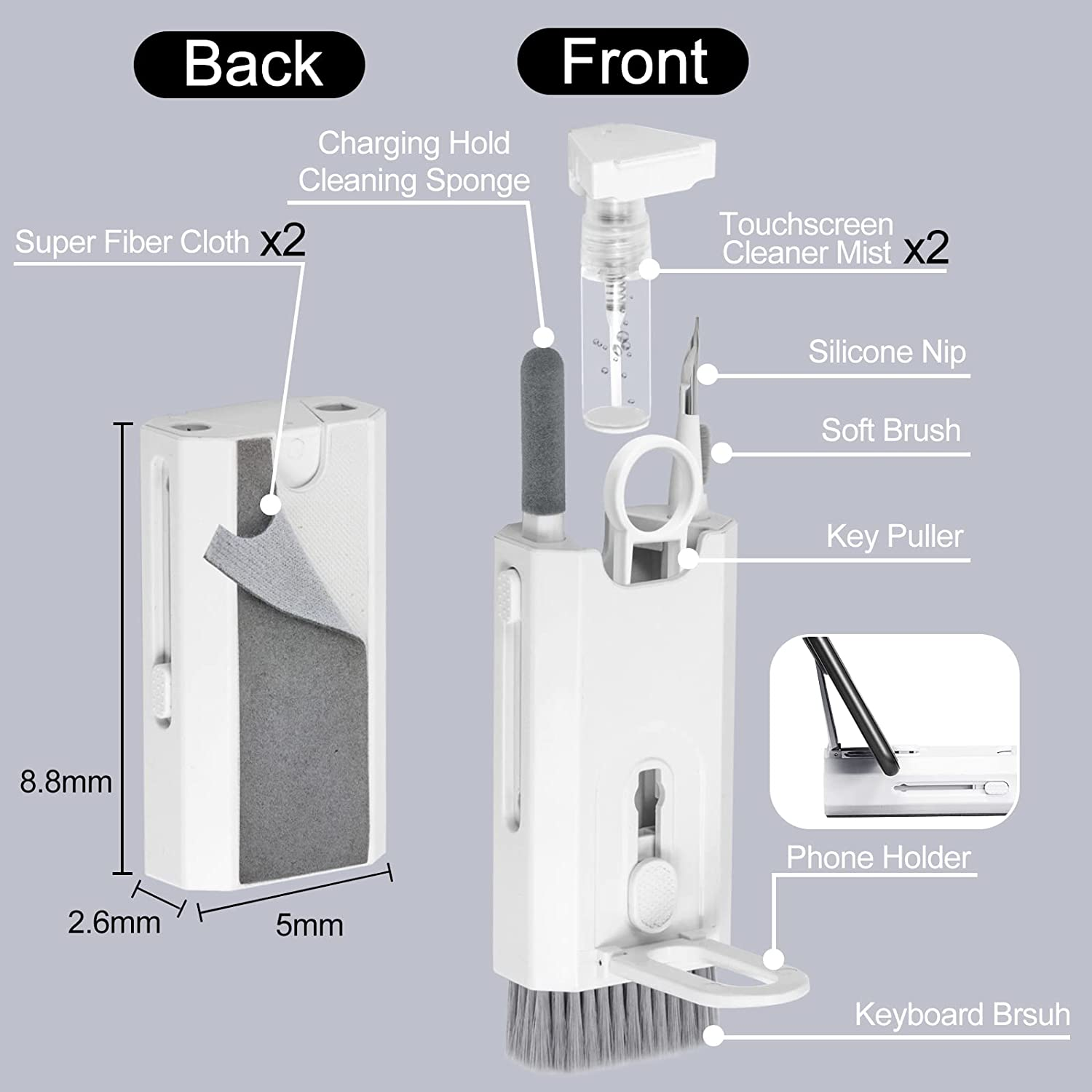 This brush cleaner kit is perfect for cleaning dust and debris from your phone, keyboard, headset, laptop and other electronics. It has a headphone cleaning pen (folded), screen cleaning spray (push switch), keycap puller, storage case (with a big brush and super fiber cloth), and eyeglasses cloth. It's designed to reach even the tightest spaces between keys and is easy to use.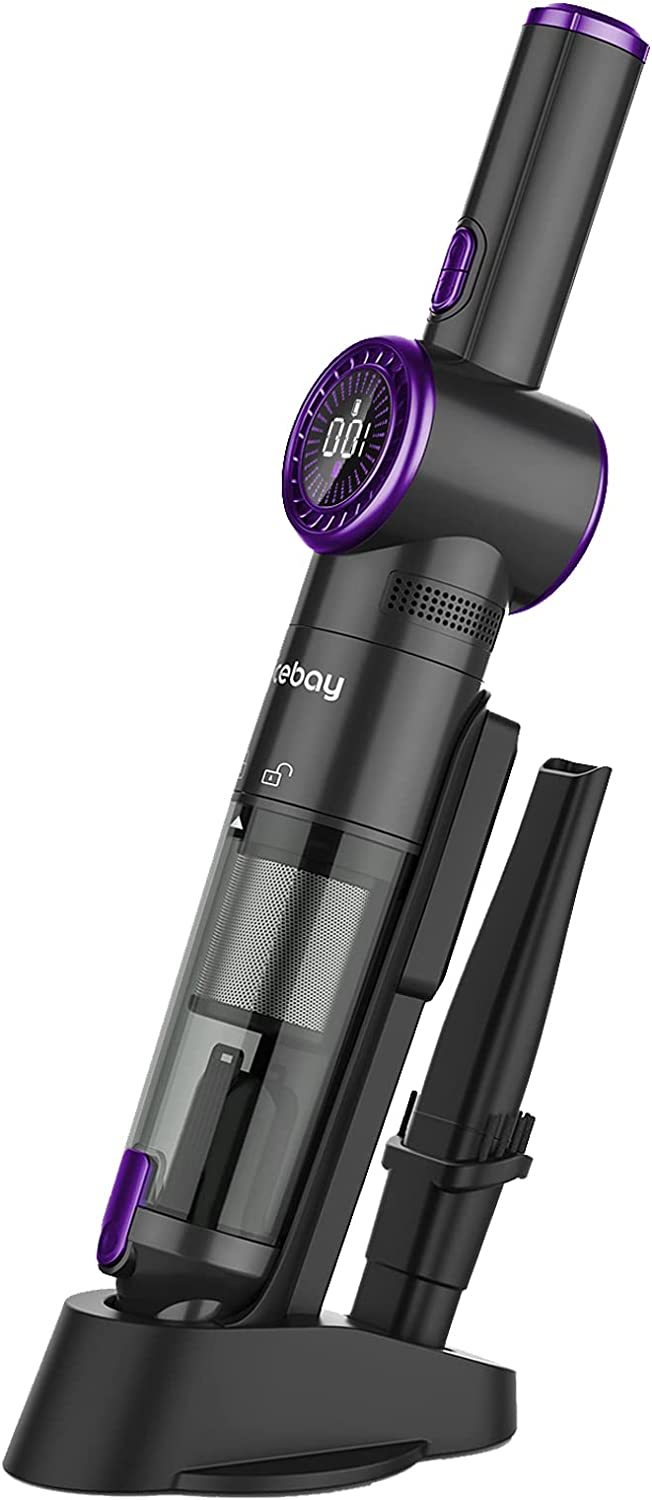 Keep your workspace clean and tidy with this handheld vacuum. It's lightweight and easy to use, making it perfect for cleaning up small messes in your office.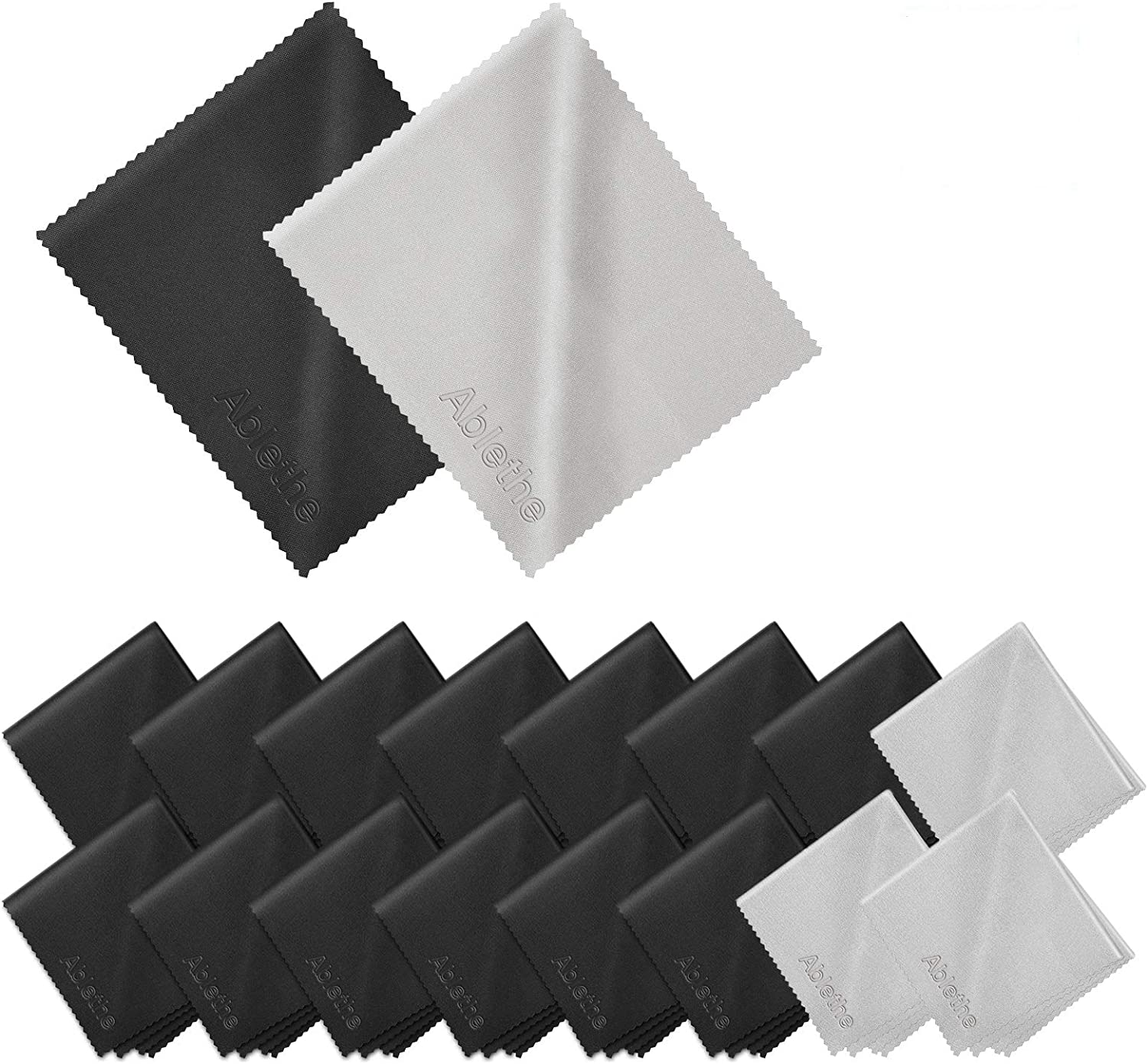 Made of extremely high-quality tightly woven microfiber materials to absorb and remove dust, oil smudges, fingerprints, and dirt. Leaves no scratches, streaks, marks, or lint, perfect for cleaning your laptop screens, mobile phones and other gadgets.
Spring is the perfect time to get your office organized and decluttered. With these must-have office items, you can get your workspace looking neat and tidy in no time. Don't wait any longer to get started on your spring cleaning and organizing!
---
For enquiries, product placements, sponsorships, and collaborations, connect with us at

[email protected]

. We'd love to hear from you!
---
Our humans need coffee too! Your support is highly appreciated, thank you!