We would like to thank our generous sponsors for making this article possible.
AI and metaverse are hot topics. Not to mention their applications in travel. Discover how using AI in travel can help improve your customer's experience.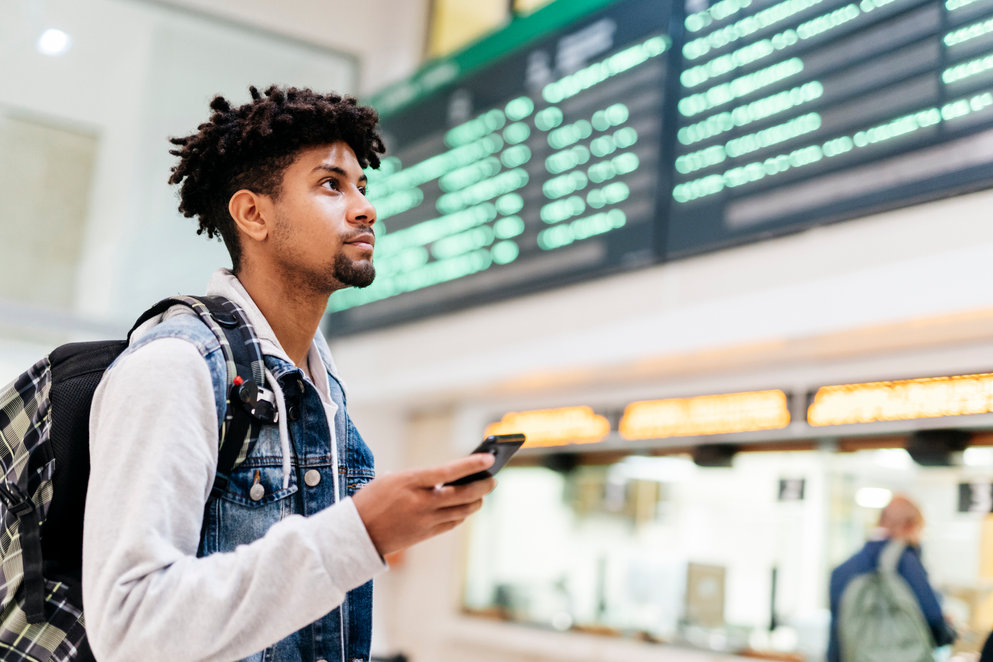 Using Metaverse & Ai In Travel to Enhance Traveller's Experience .As an avid traveller, I've already been amazed at how even today's relatively new large-language model (LLM) AI chat bots can help me plan an amazing itinerary with just a few prompts about my travel preferences and insights about my personal interests. But, as a FinTech professional, whose job it is to advise online travel companies on the implementation and optimization of global payment strategies, I can see there's a lot more to come for tomorrow's travellers. So how can AI in travel benefit the travellers of tomorrow?
In an earlier blog post on Building trust in a web3 future, we learned how game developers are creating new value through the creation and exchange of virtual assets in the metaverse. Now the travel industry is beginning to adopt AI and metaverse technologies to enhance the way we plan, sample, book and pay for our real-world travel experiences.
Imagine this – not too distant – future scenario …
I'm thinking about booking my next overseas vacation. I put on my VR headset and tell my AI-powered virtual travel guide what kind of new experiences I'm interested in. (It's already learned my tastes, based on my previous travel experiences.)
Within seconds, without leaving my room, I'm taking a stroll through the vibrant streets of Berlin. It's fun, but I'm looking for something a little more adventurous. My AI sidekick brings me to Egypt, where I witness the grandeur of the Pyramids of Giza, take a stroll through Cairo's bustling Khan al-Khalili bazaar, and check out some of the city's best restaurants and cultural attractions.
I like what I see, so my virtual guide finds me a nearby boutique hotel and shows me around. It has a special offer for the dates I want, so I ask my virtual assistant to reserve a room, book tables at a couple of the restaurants it showed me, and find the best available flights.
No more hours spent scrolling through endless travel sites and reviews. Within minutes I've found and booked my next dream vacation.
When I take my vacation, my virtual guide could accompany me and offer real-time support, answer questions, assist with translations, and ensure I have a seamless experience from start to finish.
The metaverse could also allow me to visit fictional worlds inspired by my favourite books or movies. It could also open doors to interactive cultural exchanges, where I might engage in virtual language lessons, cooking classes, or cultural workshops hosted by locals from around the world.
Trusted payments are key
Whether I'm travelling in the real world, or experiencing it virtually, secure, trustworthy booking and payment platforms are a must. The integration of conversational AI, voice-activated transactions and digital payment technologies are bringing us ever-closer to the metaverse-enabled, hands-free and convenient booking and payment experience described above. We're already seeing the rise of new payment channels within the metaverse, including in-app purchases and virtual marketplaces, leading to significant new opportunities for merchants of all kinds.
Several players in the travel industry are already exploring how they can offer an enhanced experience for travellers, and add value to their existing business models, through a virtual presence. For example, airlines Air France-KLM and Emirates, and hospitality players like Accor and Hilton Hotels & Resorts have started exploring opportunities in the metaverse – using VR technology to create immersive experiences for passengers and guests, as well as for in-flight entertainment and training.
One leading luxury hotel, The Chedi Andermatt, has partnered with Worldline to develop a metaverse presence. The initial aim is to enable guests to choose from three different packages and book them directly through a virtual showroom. Guests will also be able to pay for future experiences and stays using a variety of online channels, including cryptocurrency. (The Chedi Andermatt was the first hotel in Switzerland to accept payments in Bitcoin and Ethereum.)
In addition, recent announcements from online booking platforms Expedia and GetYourGuide highlight the growing adoption of AI technology in travel recommendation and booking applications.
New metaverse payments team
To help merchants and partners develop and explore their virtual service offerings, Worldline has established a new team, named Metaverse & Web3. Our aim is to lead the way in innovation and deliver top-notch solutions to our partners. Earlier this year, we launched a white-label solution to offer companies without their own metaverse presence the opportunity to gain initial experience of the opportunities it offers.
The travel industry is all about creating new cultural experiences and building personal connections. The way I see it, the metaverse offers travel businesses an exciting new way to enhance the traveller and guest experience, and create stronger connections with their brands.
The heady blend of AI, metaverse and digital payments concepts is set to revolutionise the travel industry by creating a more convenient, smoother and highly personalised, experience for us all.
Now, where's my son's headset?
Find out more about our complete offer for travel business on this dedicated page. 
By: Ivan Guerrero (Director of Airlines & Travel for EMEA)
Originally published at: Worldline
---
For enquiries, product placements, sponsorships, and collaborations, connect with us at

[email protected]

. We'd love to hear from you!
---
Our humans need coffee too! Your support is highly appreciated, thank you!