10 | MARRAKECH
Spices, labyrinthine markets, camel rides, snake charmers… Marrakech offers 1001 nights of sensory pleasures to be shared with a special someone. It is home to arguably the most romantic boutique hotels in the world (called Riads), as well as the perfect setting for a romantic getaway, surrounded by palm trees, views of the Atlas Mountains, and of course the Sahara Desert nearby…
9 | BUENOS AIRES
Buenos Aires oozes passion, especially when you catch a Tango performance on the street. The streets are a sensual mix of European elegance and Latin American seduction, with monumental architecture, tree-lined boulevards, and al fresco dining. It's perfect for promenading, and a place that provokes unexpected desires.
8 | SEVILLE
Soak in the exotic charm and atmosphere of Spain's most beautiful city, the capital of Andalusia where there's fabulous Moorish architecture everywhere you turn. Catch a traditional bullfight, see some flamenco dancing, and go on a horse-and-carriage tour of the city before a leisurely walk through whitewashed and flower-filled streets. End up at a tapas bar and you'll have experienced one of the world's most soulful and romantic cities.
7 | VIENNA
This city seems made for romantic walks, with monumental avenues circling around pedestrian streets. The soundtrack is usually Mozart's classic sounds, and when your legs finally need some rest there are the horse-drawn carriages. In between, lovers get a sense of what it's like to live as a king and queen, visiting the regal splendor of the city's palaces and museums.
6 | LISBON
Overlooked by an ancient castle, with breathtaking scenery admired from hilltop viewpoints, tiled buildings, cobblestone designs, vintage trams, a river on its way to the Atlantic, and flashbacks to the days of the great explorers of the Age of Discovery, Lisbon has all the ingredients that make it one of the world's most romantic cities.
And if it's not enough there's Sintra (the European capital of Romanticism) nearby, and the unbelievably picturesque medieval village of Obidos which was once a wedding present from a king to his queen.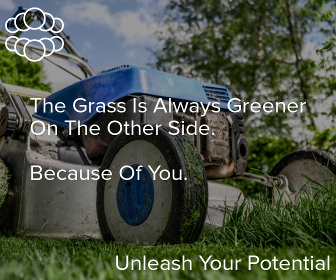 5 | ROME
Evoking images of gladiators and ancient treasures, Rome is one of the world's most dazzling cities. Lovers gather by its many fountains to throw coins as they make a wish, share gelatos and sip cappuccinos in the middle of beautiful piazzas, and walk past three thousand years of history. In Rome, life really is dolce.
4 | FLORENCE
The Renaissance ambience of Florence gives it a romantic storybook atmosphere, especially for lovers and lovers of art. This is a magical setting filled with works by Michelangelo and Botticelli, where you can admire fabulous views from the top of the Duomo or from the famous Piazzale Michelangelo. End with a kiss on the legendary Vecchio Bridge after a candlelit dinner of fine Italian cuisine and wine.
3 | PRAGUE
Prague is one of the world's great romantic wonders, thanks to an immaculately-preserved old town filled with fairytale architecture. Walk hand-in-hand from the castle to the monumental Old Town Square through Charles Bridge, and stand together as you hear the chime of a 600-year old astronomical clock. Then it's time to lose yourselves in the beauty and romance of this ancient city, through a sea of spires and cobblestones that make this a lovers' paradise.
2 | PARIS
Paris allows itself to be promoted as the city of love, and who can deny that? It really is a city for lovers, for strolls along the Seine, sipping coffee at a café, and for picture-perfect moments in romantic neighborhoods like Montmartre. Then there's the Champs Elysees, the Eiffel Tower lit up at night, and the many gardens like the Jardin du Luxembourg. In Paris, love is in the air everywhere you look around.
1 | VENICE
If Venice didn't exist it would still probably come to life in some Hollywood screenplay for the imagined backdrop of a romantic feature. Even so, it would most likely not be the fantasy that it is in reality, a fairytale of canals and breathtaking architecture. What can be more romantic than a gondola ride down a canal, or a walk over narrow bridges, getting lost through narrow lanes, and ending up at monumental squares? If you're not yet in love, you will be.
This feature originally appeared in UCityGuides.




---
For enquiries, product placements, sponsorships, and collaborations, connect with us at

[email protected]

. We'd love to hear from you!
---
Our humans need coffee too! Your support is highly appreciated, thank you!