"These biomimetic designs reflect the natural world."
Architects have long been inspired by nature. Evidence of its influence can be seen throughout the ages, from the natural symbolism of Ancient Greek and Roman architecture to the works of 20th-century visionary Frank Lloyd Wright, who designed buildings to complement the natural landscape.
New technologies are now helping architects recreate complex structures found in the nature by using modern construction methods and materials. Biomimetic architecture draws its influence from the Earth. From India's dreamlike Lotus Temple to Singapore's spiraling Helix Bridge, discover man's relationship with nature at these architectural wonders.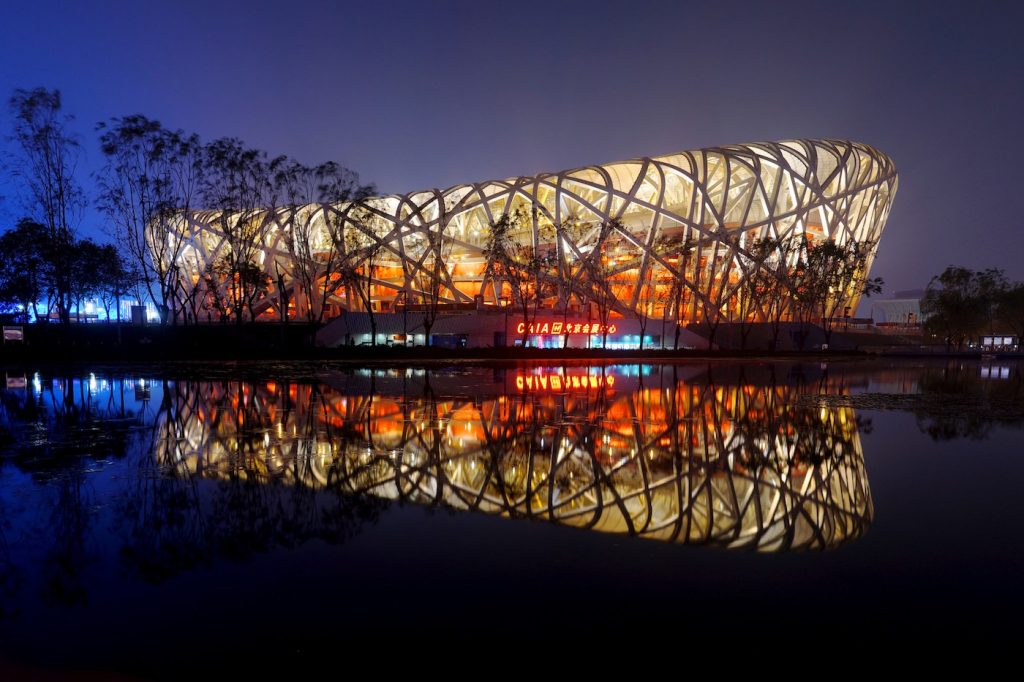 Designed by Swiss architecture firm Herzog & de Meuron for the 2008 Olympic Games, the locals nicknamed this stadium the "Bird's Nest" before it was even completed. The bowl-shaped interior, roof, and staircases are integrated into the structure's spatial grid-like formation, fashioned by overlapping steel trusses. The spaces between them are filled with a translucent membrane, just as birds stuff the empty spaces in their nests with materials. The stadium accommodates concerts and other special events, and will once again host the winter Olympics in 2022.
2. LOTUS TEMPLE: NEW DELHI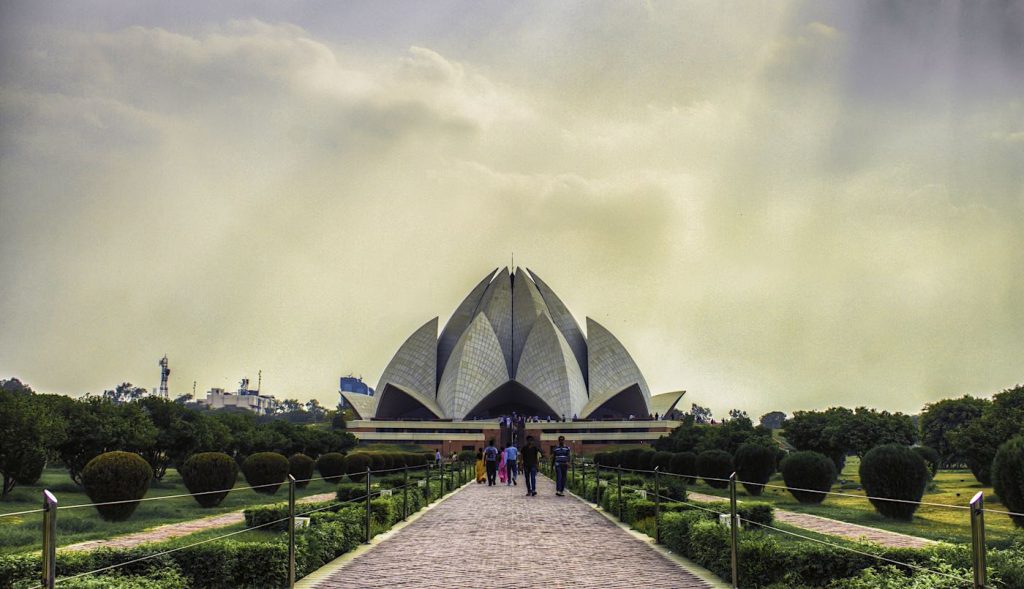 According to Bahá'í scripture, all the religion's houses of worship must include a nine-sided circular shape. All the others have achieved this with a dome, but this temple in the village of Bahapur in New Delhi looks quite different. Inspired by the shape of the lotus flower, architect Fariborz Sahba conceived of 27 freestanding marble "petals" arranged in groups of three to form nine sides. These materials come from Penteli mountain in Greece, the same source for the Parthenon in Athens. The temple's nine doors officially opened to the public in 1986, and the central hall can accommodate up to 2,500 worshippers.
3. ATOMIUM: BRUSSELS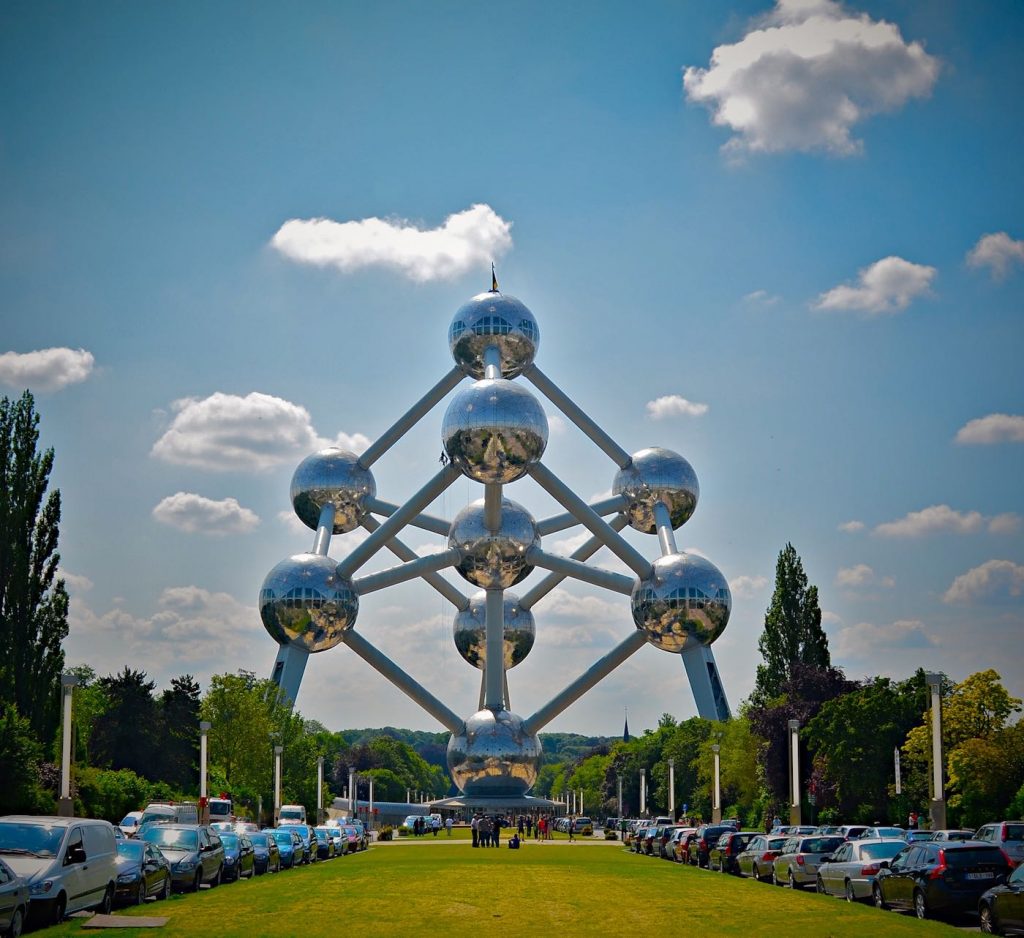 Originally constructed for the 1958 World's Fair, or Expo 58, this quirky building features nine interconnected spheres measuring 335-feet high. Engineer André Waterkeyn and architects André and Jean Polak modeled it after an iron crystal enlarged 165 billion times to represent faith in scientific progress. Today the interior is home to a museum and several temporary exhibits. Although it's located in the northern Heysel neighborhood outside of the center, its shiny, stainless steel exterior remains visible from several different viewing points around the Belgian capital.
4. HELIX BRIDGE: SINGAPORE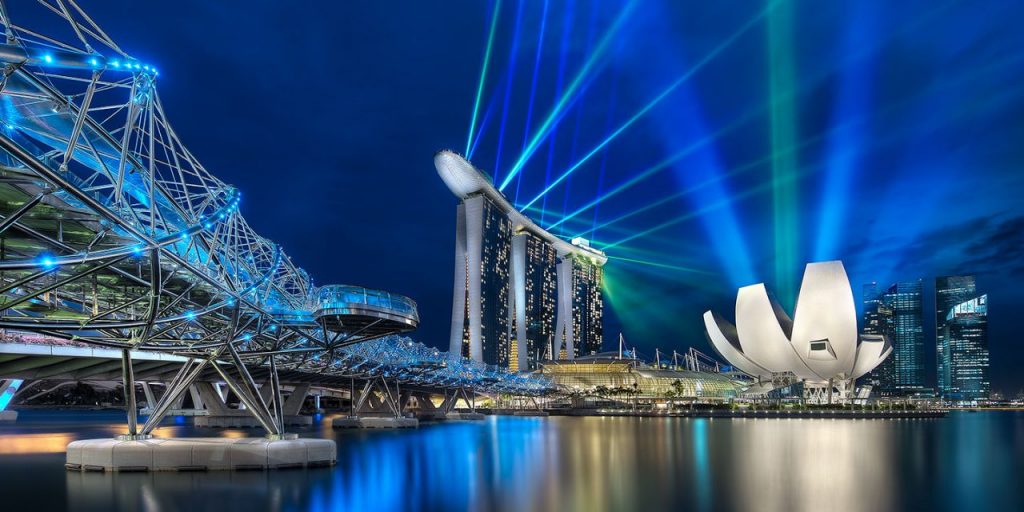 An international team, assembled from Architects 61 in Singapore and Australia-based Cox Architecture and Arup, designed this footbridge stretching over Marina Bay, linking the famous hotel and shopping center with the ArtScience Museum and Gardens by the Bay. The inspiration comes from the double helix structure of a DNA molecule—tubular, stainless-steel struts connect the two different spirals to the bridge's deck. Opened in 2010, the 919-foot long curved structure has five viewing platforms, giving pedestrians spectacular views of the skyline from across the waterfront.
5. SAGRADA FAMILIA: BARCELONA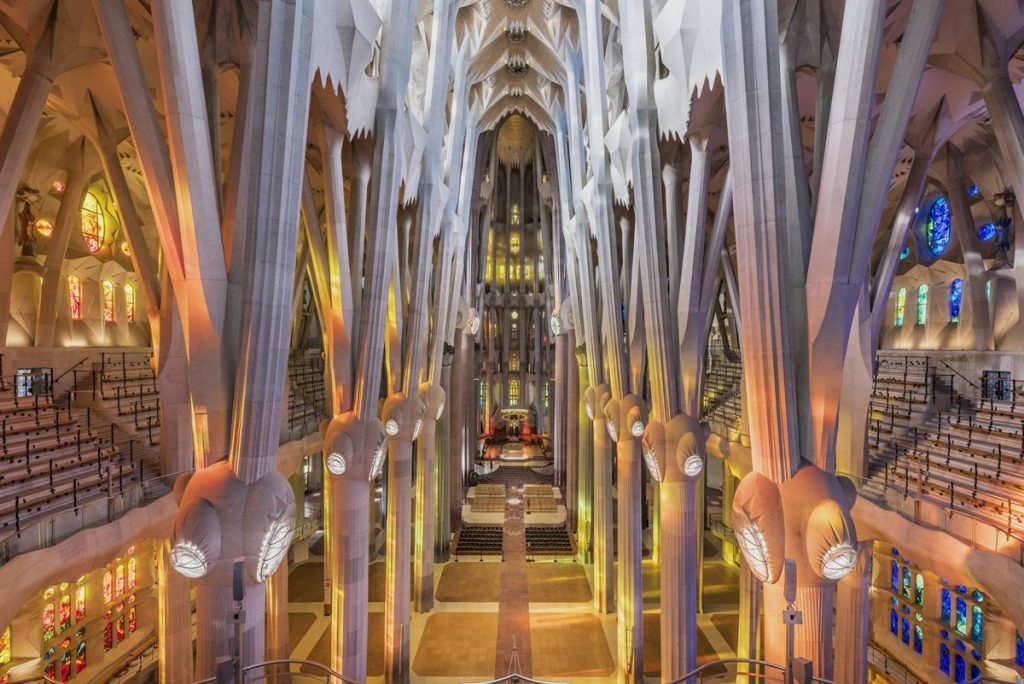 While Antoni Gaudi was motivated by his faith, nature inspired the design of this unfinished Roman Catholic church, which depicts the relationship between humanity, nature, and religion. Although the famous modernist architect took over the project in 1883, the central nave wasn't completed until 2000. It's modeled after tree trunks and their branching canopies, which support the 150-foot tall vault. Those who enter feel as though they're walking into an enormous forest—just as Gaudi intended.
6. ALDAR HEADQUARTERS: ABU DHABI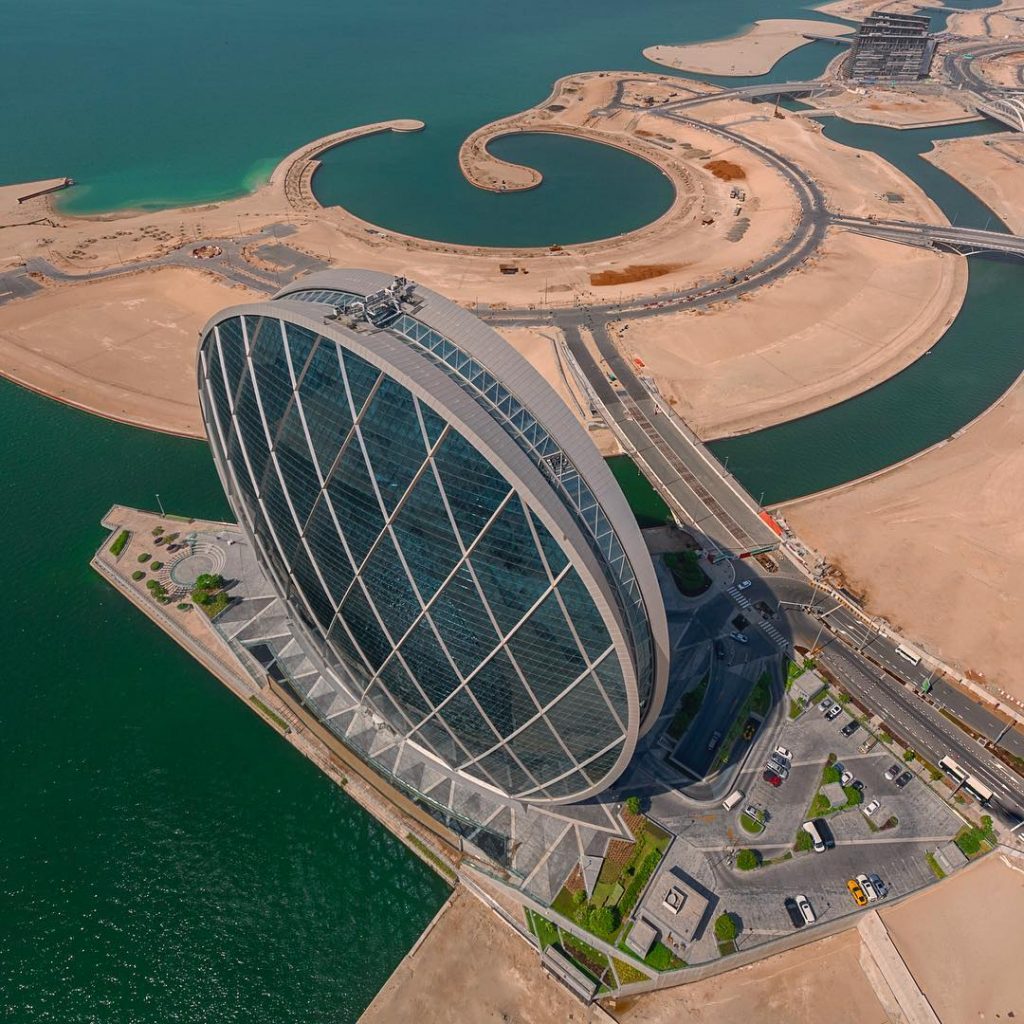 This circular skyscraper has glittered against the seafront desert landscape of Abu Dhabi since 2010. In tribute to the city's maritime heritage, Marwan Zgheib and his Lebanon-based firm MZ Architects were inspired by the clam shell. They developed a diagrid (a diamond-shaped framework of diagonally intersecting steel ribs) to create the building's striking curved glass skin. Standing at 360 feet (23 stories tall) on an elevated peninsula, the building boasts both city and waterfront views.
7. TAIPEI 101: TAIPEI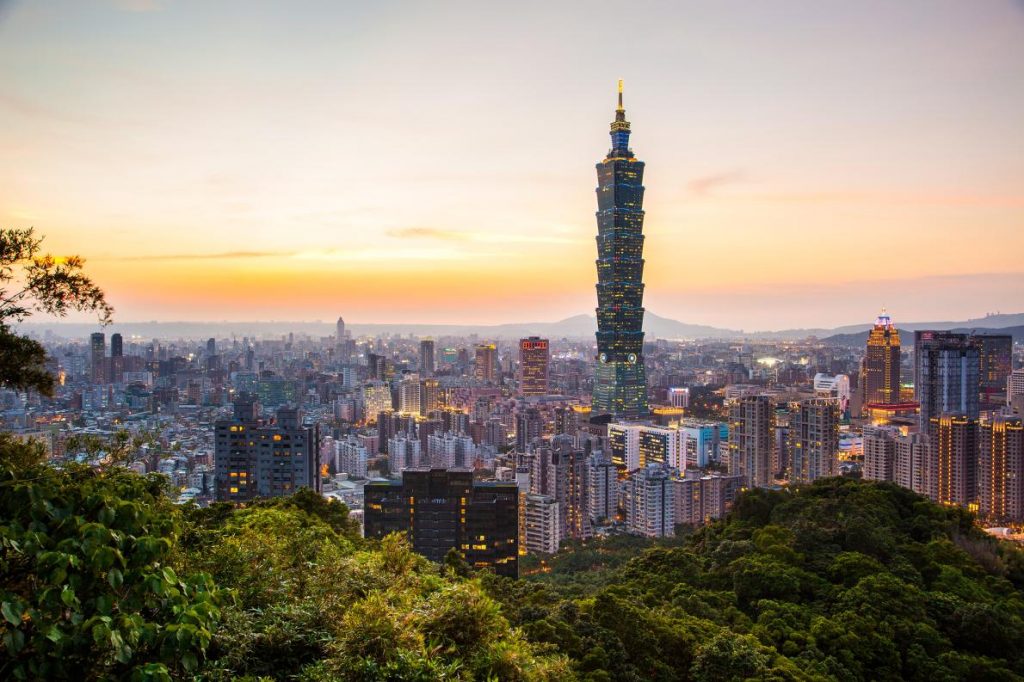 Standing at 1,671 feet tall, this 101-story skyscraper was the tallest building in the world when it opened in Taipei's modern Xinyi District in 2004. Renowned architect C.Y. Lee modeled it after a bamboo stalk, and its repetitive sections are full of symbolism. There are a total of eight segments comprised of eight floors each—a lucky number in Chinese culture. They mimic both the segments of the plant as well as Asian pagodas, while tinted green glass walls add the finishing touch.
8. THE CUBE HOUSES: ROTTERDAM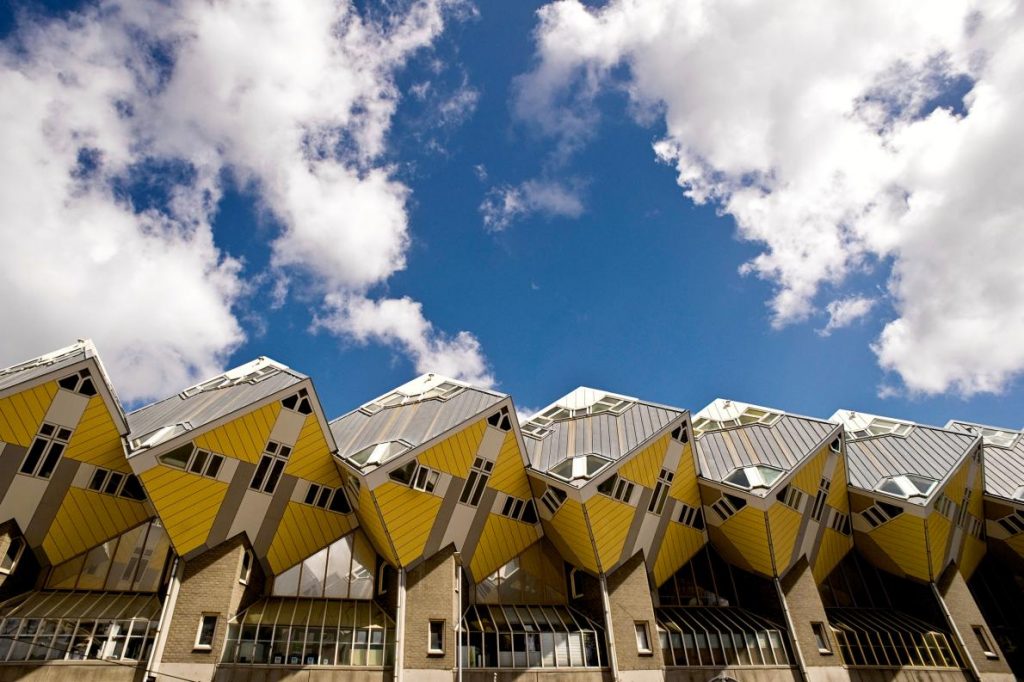 Despite all the hard angles and straight lines, architect Piet Blom actually took inspiration from a forest of trees when designing these Dutch houses back in 1977. Each bright yellow cube is tilted on its side by 45 degrees and anchored to a hexagon-shaped pylon, representing a tree. The entrance to each three-level house lies inside the concrete "trunk" that contains a staircase. Although the cubes still function as private homes, there are options for curious travelers to tour their slanted interiors.
9. 30 ST MARY AXE: LONDON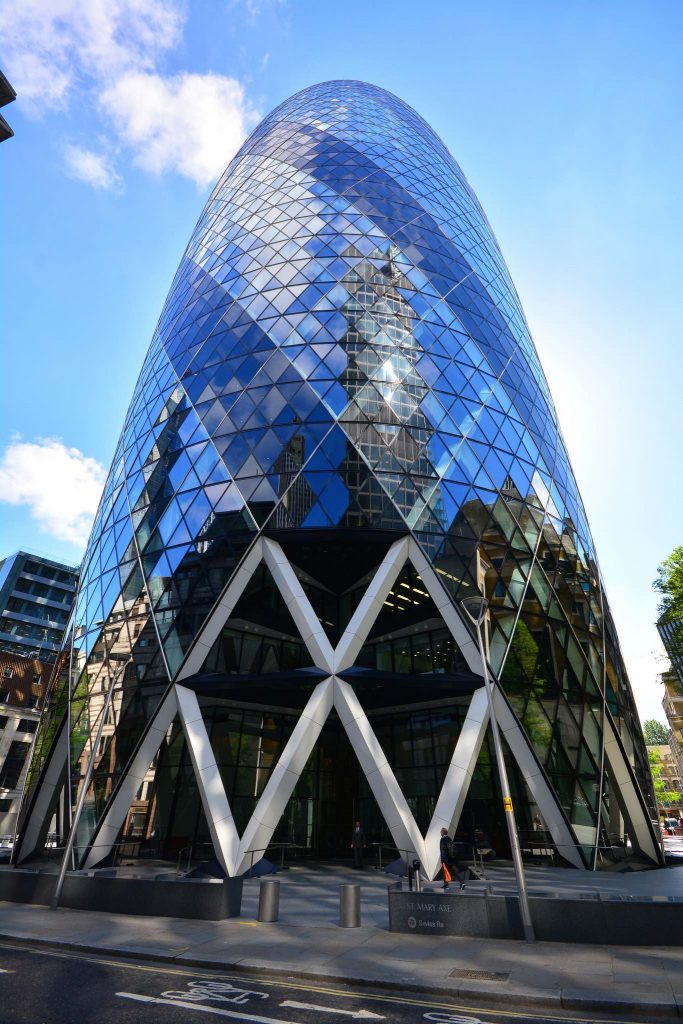 Renowned architect Norman Foster wasn't inspired by a pickle when he designed this building better known as the Gherkin. The building's surface, made from adhered layers of diamond-shaped glass arranged in a lattice design, is actually modeled after the Venus' flower basket sea sponge. Instead of filtering water through its surface, the building filters air to reduce the need for air conditioning. The 590-foot neo-futuristic building contrasts dramatically with the famous Georgian houses of London, but has become an iconic feature of the city's skyline.
This feature originally appeared in National Geographic.

---
For enquiries, product placements, sponsorships, and collaborations, connect with us at

[email protected]

. We'd love to hear from you!
---
Our humans need coffee too! Your support is highly appreciated, thank you!