Are you looking for a partner or a group to study with for the NBCOT® exam?
Why don't you invite your friend, classmate or a fellow occupational therapist student to take a study prep with you at Passtheot.com?
An NBCOT® certification can help an individual upgrade his or her learning of the course where they set an evidence-based standard for effective practice in occupational therapy. Thus, this gives you the idea that such a test would never look and sound easy for anyone. It is something that needs to be earned with patience and hard work.
There are two versions of NBCOT® exam, the Occupational Therapist (OTA) exam, and the Occupational Therapist Assistant (COTA) exam. Both exams will take about four (4) hours of testing which an examinee will get a time schedule of their own.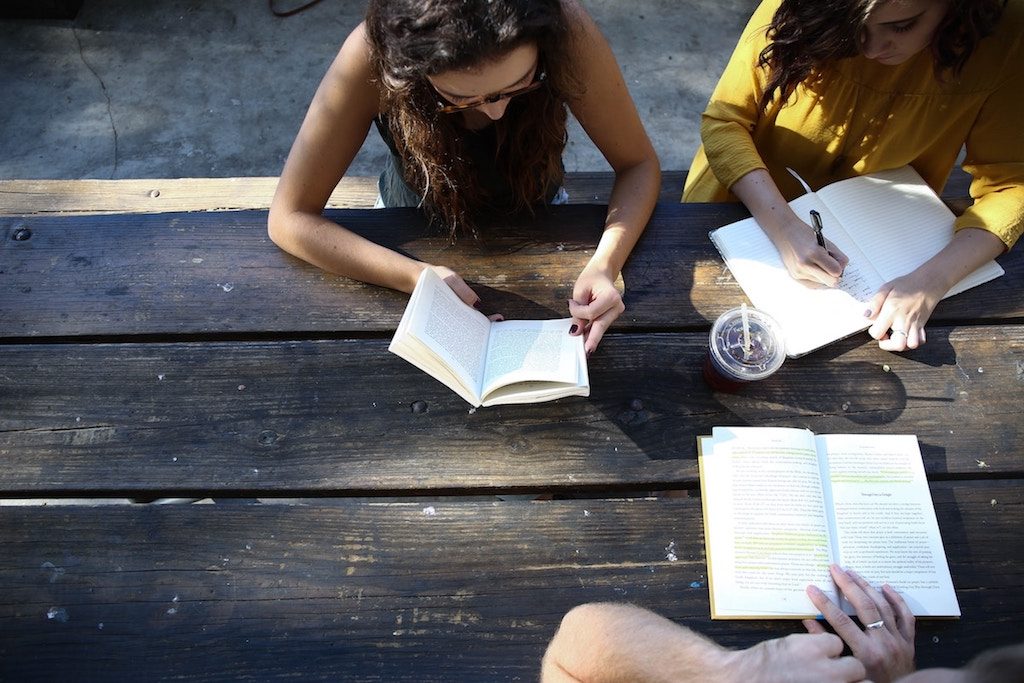 Once you will take an OTR exam, you will answer via computer three (3) clinical simulation test items and 170 three and four-option multiple choice questions. The COTA test, on the other hand, includes three and four-option multiple choice and multi-select questions with 6 answer choices. The examinee must at least have three choices to proceed to the next question.
As you can see, taking this exam would never be easy which is why one should be prepared and study for it carefully. The test fee will also cost you $550 each time a student registers and there is no doubt that you will be required to pay an additional cost every time you do not pass it.
Take that into consideration while prepping yourself with your friends or classmates for the big exam and take a look at how the experts in Pass the OT works that definitely worked effectively for the exam passers.
Pass the OT's study course and one-on-one personal tutoring has helped over 2,000 students to pass the occupational therapy test since 2013. They boast about their passionate and dedicated tutors who have been very helpful to the students.
Pass the OT has timed quizzes, audio recordings & video of lessons, simplified charts which can help them understand objectively. They also offer one-on-one tutoring, lay down practice questions, give clear rationale, does quick sorting and offers a reasonable payment plan for OT students.
This is where you use a 200-question or 100-question timed assessment test that is quite close and mirroring the actual NBCOT® exam. This online studying hub can analyze the results that will show you one what sections of the test you find difficulty.
Would it be nice to study for the exam prep with someone you know and pass together with them in the NBCOT® exam? It is something you will never forget and something you can share with your children or students in the future.
Not only was it a good idea to take an exam prep together, but it can also help you cope up with your exam anxiety and build your self-confidence up since you are studying along with peers and of course with the help of your hard working tutors.
Pass the OT features can be broken down to 8 structured easy to use modules with the following:
1800 timed or untimed question rationale
30 charts, 40 videos, and games on all key topics
Assessment test with strengths and weaknesses analysis
Mini-quizzes that are broken down into 25 key topics
Final comprehensive exam, accommodation quizzes
Highlighted study material, clinical simulations
Accessible modules via mobile, tablet, laptop or desktop
And an hour tutoring session via phone or Skype
Pass the OT caters all learning styles for everyone's convenience. A student won't get tired or bored of reading because they have several techniques that can enhance their learnings just like listening to audio recordings, take mini quizzes or thru a Skype conversation with a tutor.
There are about 200 colleges and universities where OT and OTA students passed the NBCOT® exam with the help of Pass the OT. If you want to add on the list of 90% who passed the NBCOT® exam with their help, It is very ideal for one to sign up with Pass the OT so that they can help you figure out what is wrong and how you can improve with their learning courses.
This online learning hub not only helped students pass after taking the test 8 previous times but they have also helped some raise their scores to 101 points which is very impressive. They also accomplished helping ESL students and ones with learning disabilities pass the exam as well. They phone or Skype sessions can help the examinee breakdown the questions, improve critical thinking and learn the correct interventions, reduce test anxiety to boost up the confidence and get a proper gage when you are fully ready to take the NBCOT® exam.
Pass the OT offers you a 50% discount on Web courses or can give it to you for free if a student will purchase four or more tutoring sessions.
Passtheot.com is not endorsed or affiliated with The National Board for Certification in Occupational Therapy.  Pass the OT LLC is independently owned and operated.
---
For enquiries, product placements, sponsorships, and collaborations, connect with us at

[email protected]

. We'd love to hear from you!
---
Our humans need coffee too! Your support is highly appreciated, thank you!